150 years ago, Delmonico's became the first restaurant to serve women unaccompanied by men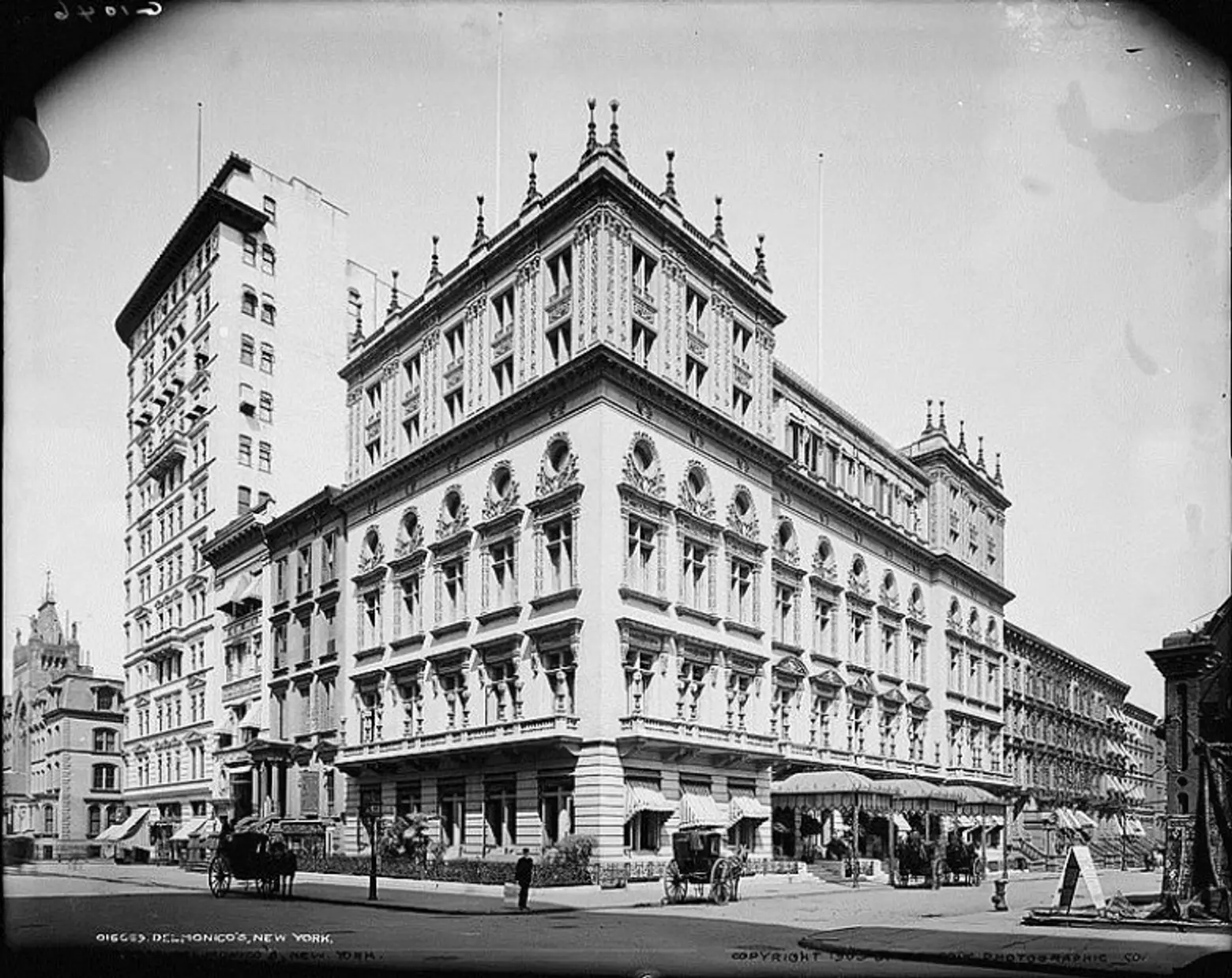 Photo of Delmonico's in 1903; photo via Wikimedia
Photo of Delmonico's in 1903; photo via Wikimedia
Nearly five decades before women were granted the right to vote in New York State, a group of fed-up ladies decided to protest a symbolic law that prohibited them from dining in restaurants without men present. After journalist Jane Cunningham Croly was barred from entering a dinner held at the New York Press Club, she and a group of women founded Sorosis, the first professional women's club in the United States. On April 20, 1868, Croly and her crew held a luncheon at the historic Delmonico's Restaurant in the Financial District, which became the first to serve women independently of men. Following the groundbreaking meal, clubs for only women formed all over the country.
In the 19th century, it was not socially acceptable for women to be in public without a man to accompany them. While women were allowed to go to department stores to eat light fare, they were discouraged from eating dinner without any men present, especially at fashionable restaurants.
Delmonico's, considered the first fine dining establishment in the country when it opened in 1837, did not turn the women away, giving the group a private dining room and a special prix-fixe menu of $1 per diner. For many years following that first meal in 1868, the Sororis club used Delmonico's as its meeting spot.
To mark the 150th anniversary of that revolutionary meal, Delmonico's is hosting a "Ladies' Luncheon" event, featuring a special menu created by James Beard-winning chef, Gabrielle Hamilton of Prune.
"Probably 15 years ago, I came across the pretty famous photo of the women's luncheon at Delmonico's and have been jealous ever since that I couldn't have attended in 1868," Hamilton told amNewYork. "How exciting that 150 years later, I get to cook the damn thing!"
For the week of April 23 to April 28, Hamilton will recreate dishes served at the restaurant around that time, including beef bouillon, Malakoff, soft shell crab and rice pudding. Make a reservation for the event here.
RELATED: