Essex Street Market announces more vendors for new Essex Crossing location
Rendering courtesy of SHoP Architects for Market Line
This week's announcement of more vendors that will make up the inaugural roster for Essex Street Market's new home at the Essex Crossing mega-development included some favorites from around the city along with current faces, reports Bedford + Bowery. New to the market when the 24-story building at 115 Delancey Street opens will be Williamsburg's Middle Eastern takeout spot Samesa, East Village herbal apothecary Roots, Fort Greene florist Saffron and Union Square Greenmarket regular Josephine's Feast!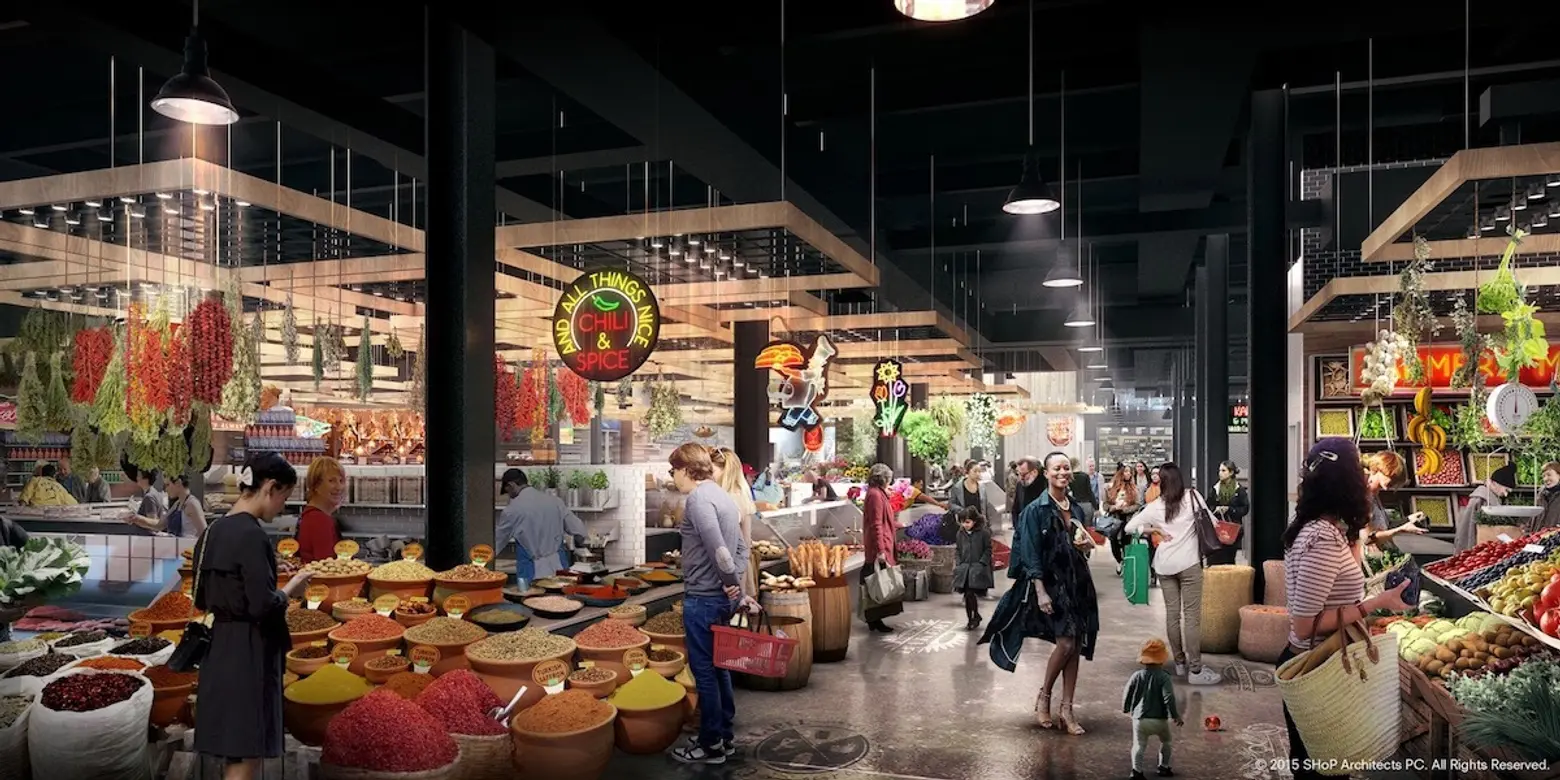 The 78-year-old market's new home, which will be "situated directly next to a beautiful, light-filled mezzanine space which will host a variety of community events, including nighttime talks and vendor tastings" (according to the market's website) will also offer a demo kitchen/events space, 11 new food vendors and two new restaurants. 6sqft checked in on the project in February when new renderings were released showing the 150,000-square-foot market that will anchor the new Essex Crossing.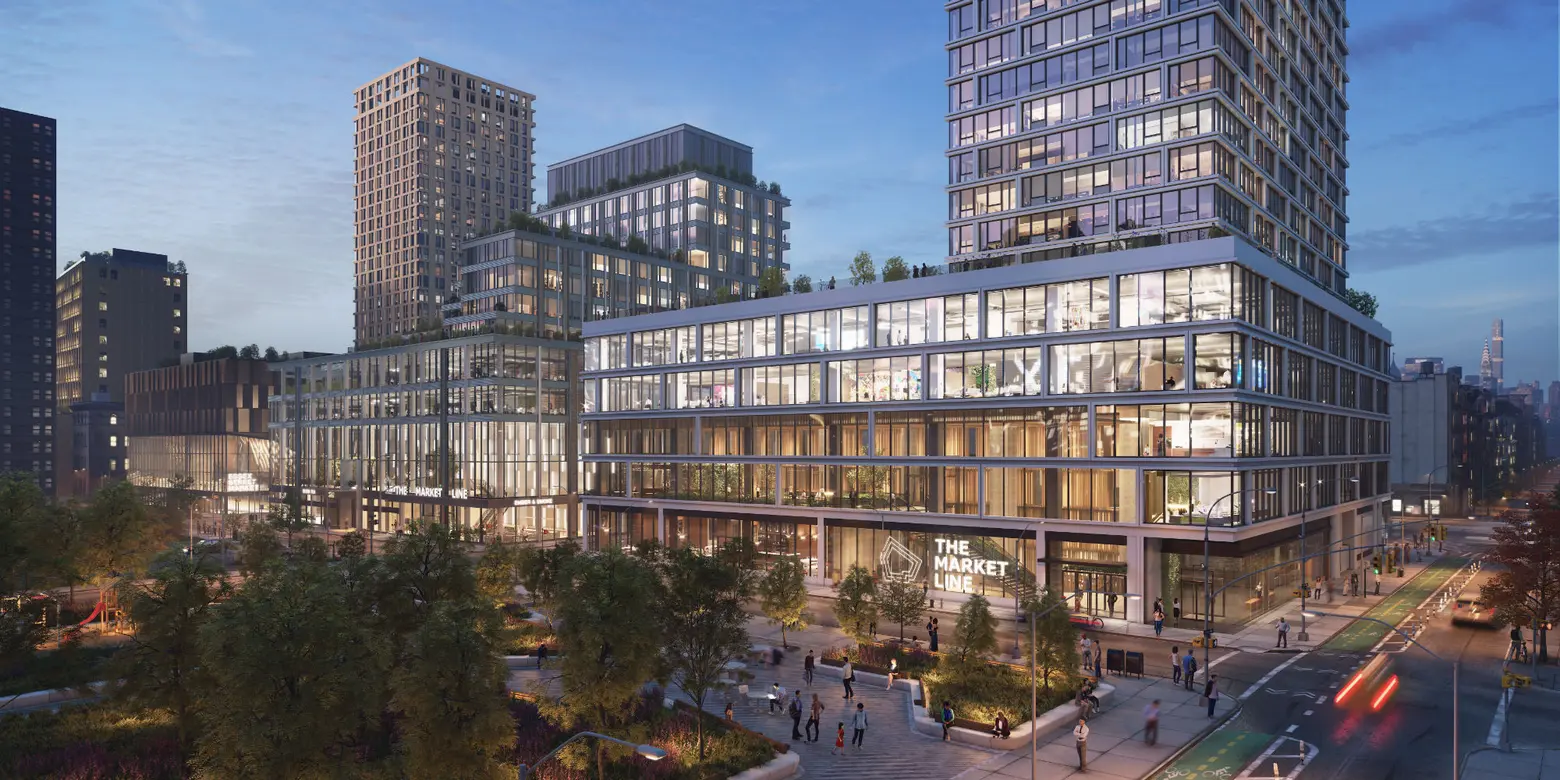 Rendering of Essex Crossing via Moso Studio
The new market will feature two indoor parks, a beer garden, 150 food vendors, and 20 retail spaces–all adding up to the city's largest food hall. The market's first vendor announcement included Queens' famed taco spot Tortilleria Nixtamal, the Upper East Side's 100-year-old German meat market Schaller & Weber, and the East Village's Ukrainian institution Veselka.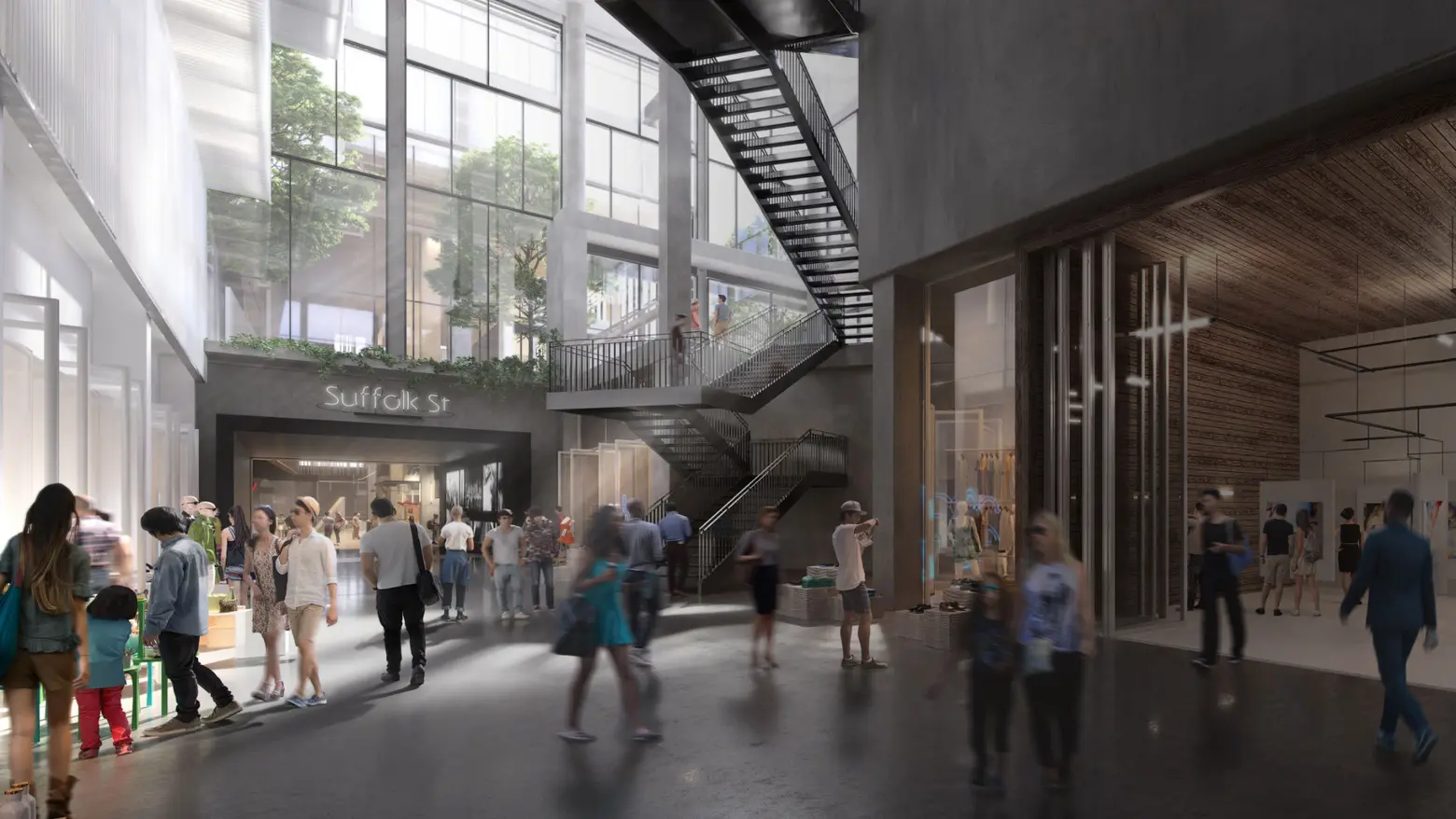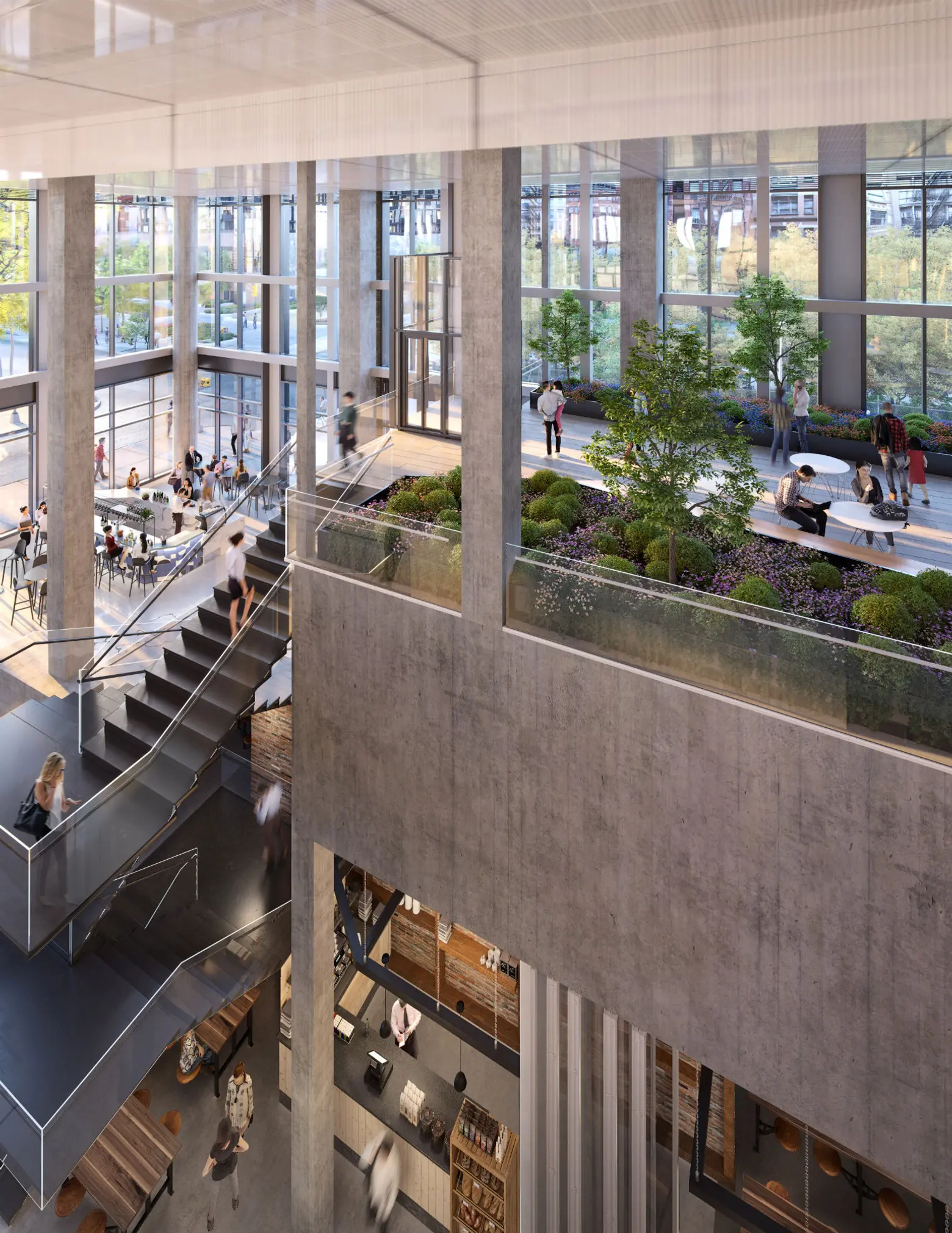 The market will be a bi-level space that will connect three sites along Broome Street, stretching 700 feet, connecting to the Broome Street side by a 40-foot-tall glass wall on each building courtesy of SHoP Architects and Beyer Blinder Belle. The walls will look out on a public park that will bring light into the underground market spaces and allow for more levels of shops within the bazaar itself.
Market Line will roll out in three phases, the first of which is set to open this coming fall with more than 40 vendors in addition to the 30-some that will make up the new Essex Street Market outpost. Market favorites moving to the location include Shopsins, Saxelby Cheesemongers, and Luis Meat Kitchen. The total completion is anticipated for 2020.
The $1.5 billion Essex Crossing project, when fully completed in 2024, will encompass nine building spread across 1.9 million square feet, contributing significantly to the new landscape of the Lower East Side. It will offer offer a total of 1,079 new homes, 50 percent of which will be set aside as affordable housing, 400,000+ square feet of office space, a public park and connected green spaces, bike path, movie theater, Trader Joe's, Target, and a new home for the International Center of Photography.
[Via Bedford + Bowery]
Renderings courtesy of SHoP Architects for Market Line except where noted.
RELATED: