Stuy Town's new affordable housing lottery caters to those earning six-figures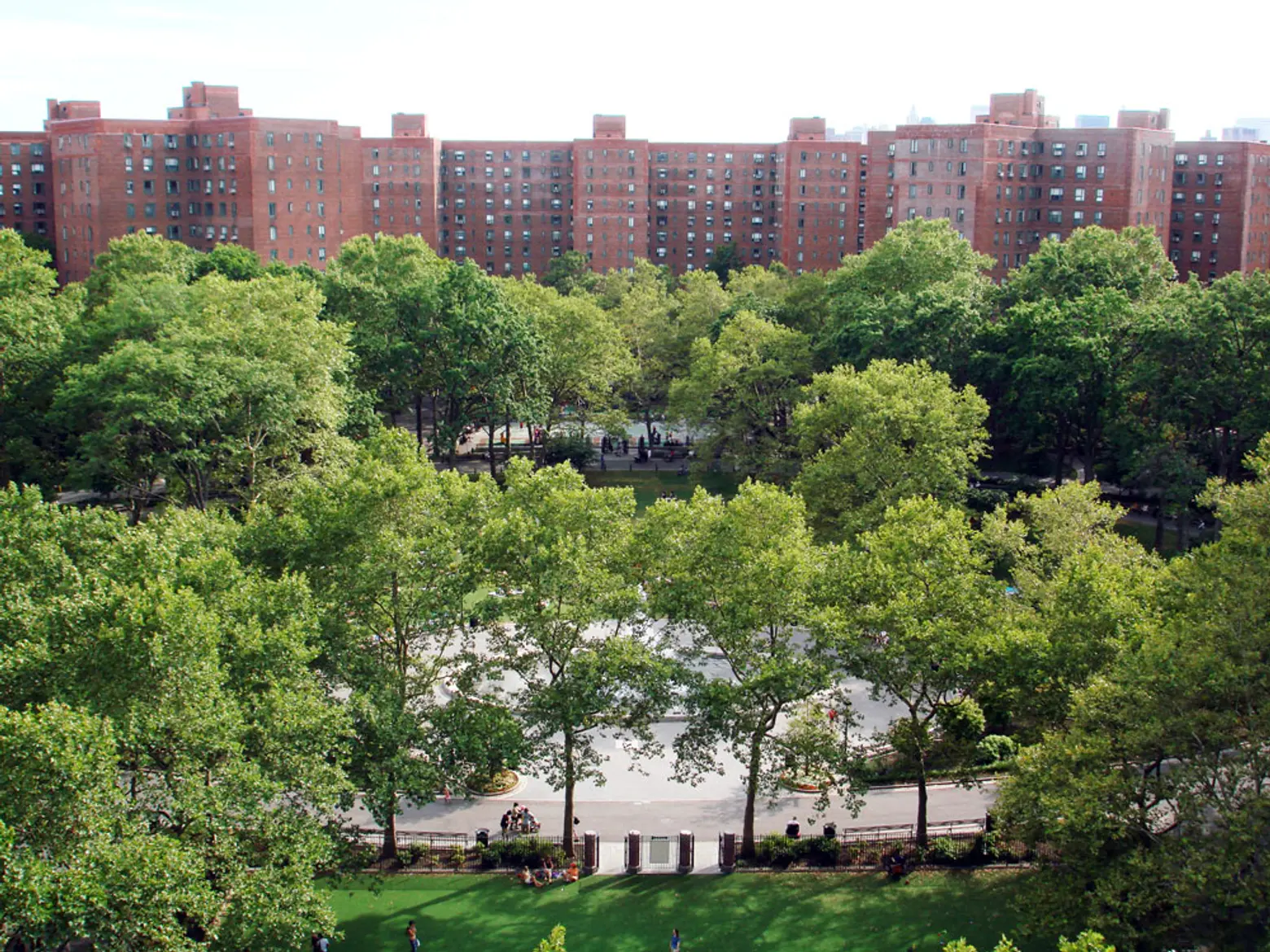 A single person earning $123,000 a year is probably not what you'd consider an appropriate candidate for affordable housing, but the new 2020 waitlist at Stuyvesant Town and Peter Cooper Village is set for households earning 165 percent of the area median income. Under those guidelines, $2,985/month one-bedrooms are reserved for individuals earning between $89,550 and $123,255 annually, up to three-person households earning between $89,550 and $158,565. The $3,745/month two-bedrooms are set aside for two-person households earning $112,350 to $140,910 up to five-person households earning $112,350 to $190,245.

The last time Stuy Town opened an "affordable" waitlist was in March of 2019. These units were also set at 165 percent of the AMI and were roughly the same price. When the Blackstone Group bought the 80-acre complex–the largest rental community in Manhattan–for $5.45 billion in 2015, they committed to reserving 5,000 units of affordable housing for 20 years, including 4,500 for middle-income families and 500 for low-income families. And under the city's confusing AMI calculation (it is factored not by the city itself but by HUD and factors in several affluent suburbs like Westchester, Rockland, and Putnam counties, which skews the figure), 165 percent is in fact considered middle-income.
Despite the high income, however, these units are priced lower than their market-rate counterparts; current listings range from a $4,650/month one-bedroom to an $8,850/month two-bedroom. Amenities include a laundry room in each building, a central open green space with a fountain, a 24-hour on-site property manager, a cafe, children's playroom, and a fitness center. The timing is also perfect with the new 1st Avenue L train station opening just this week.
Qualifying New Yorkers can enter the waitlist for the affordable units as of today until March 5, 2020. The StuyTown 2019 lottery waiting list has expired, so applicants must reapply if interested in any of these unit types. Waitings lists for unit types NOT included in this lottery are still active. Complete details on how to apply are available here. Questions regarding this offer must be referred to NYC's Housing Connect department by dialing 311.
If you don't qualify, visit CityRealty.com's no-fee rentals page for other apartment deals in the city. And find market-rate listings at Stuy Town and Peter Cooper Village here.
RELATED: