New middle-income lottery launches at Stuyvesant Town with apartments from $2,889 a month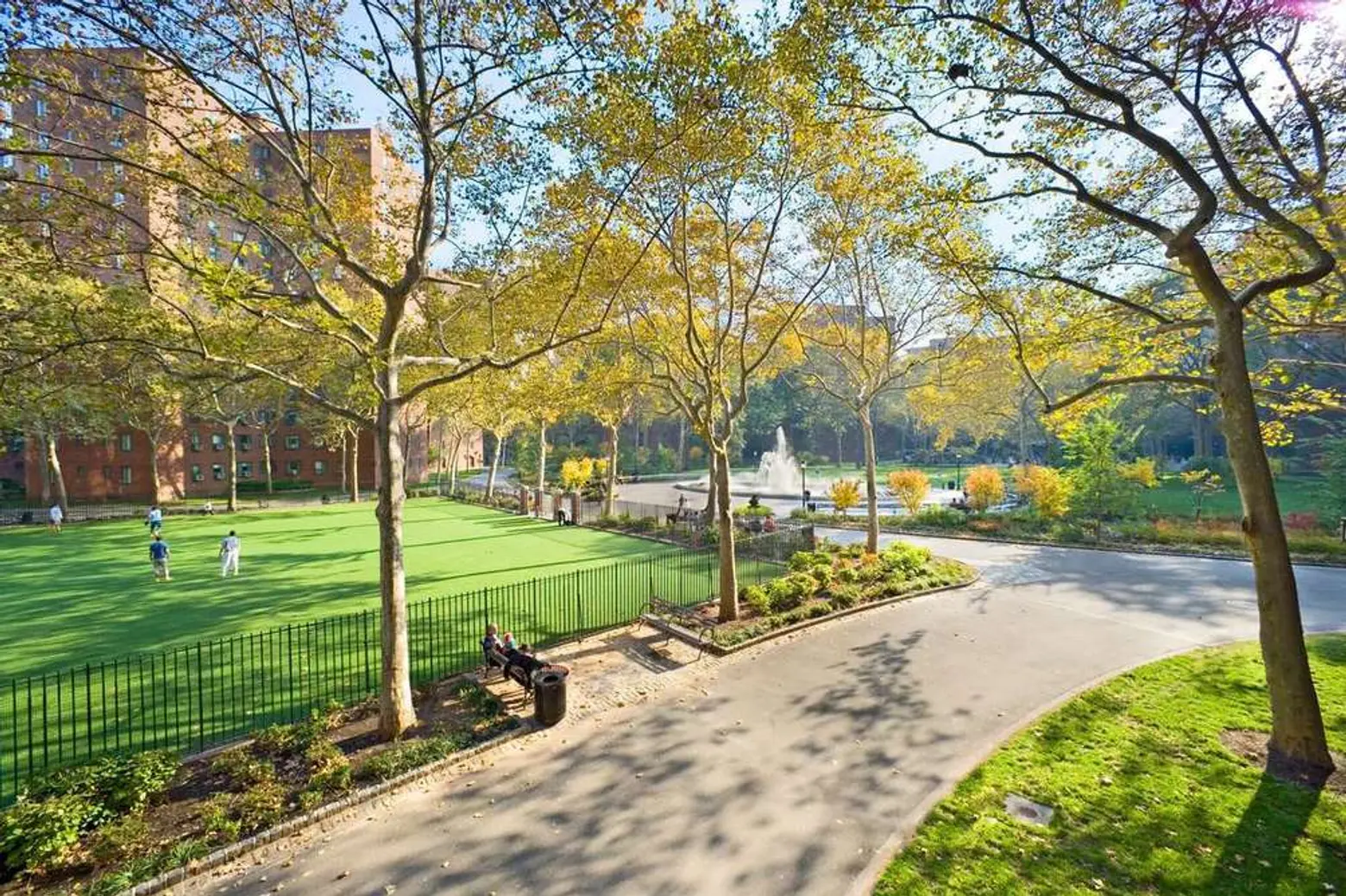 Stuyvesant Town via StuyTown Property Services
A new housing lottery has just been launched at Stuyvesant Town/Peter Cooper Village. Households earning $86,670-$170,115/year are eligible to apply for one-bedrooms for $2,889/month and two-bedrooms for $3,543/month. Those who applied last year don't need to apply again; their names are already on a waiting list–though it's likely a long one; 6sqft previously noted that a 2016 waitlist for the downtown apartment complex stretched to 15,000 people. The deadline to apply for the new lottery is February 21, 2018.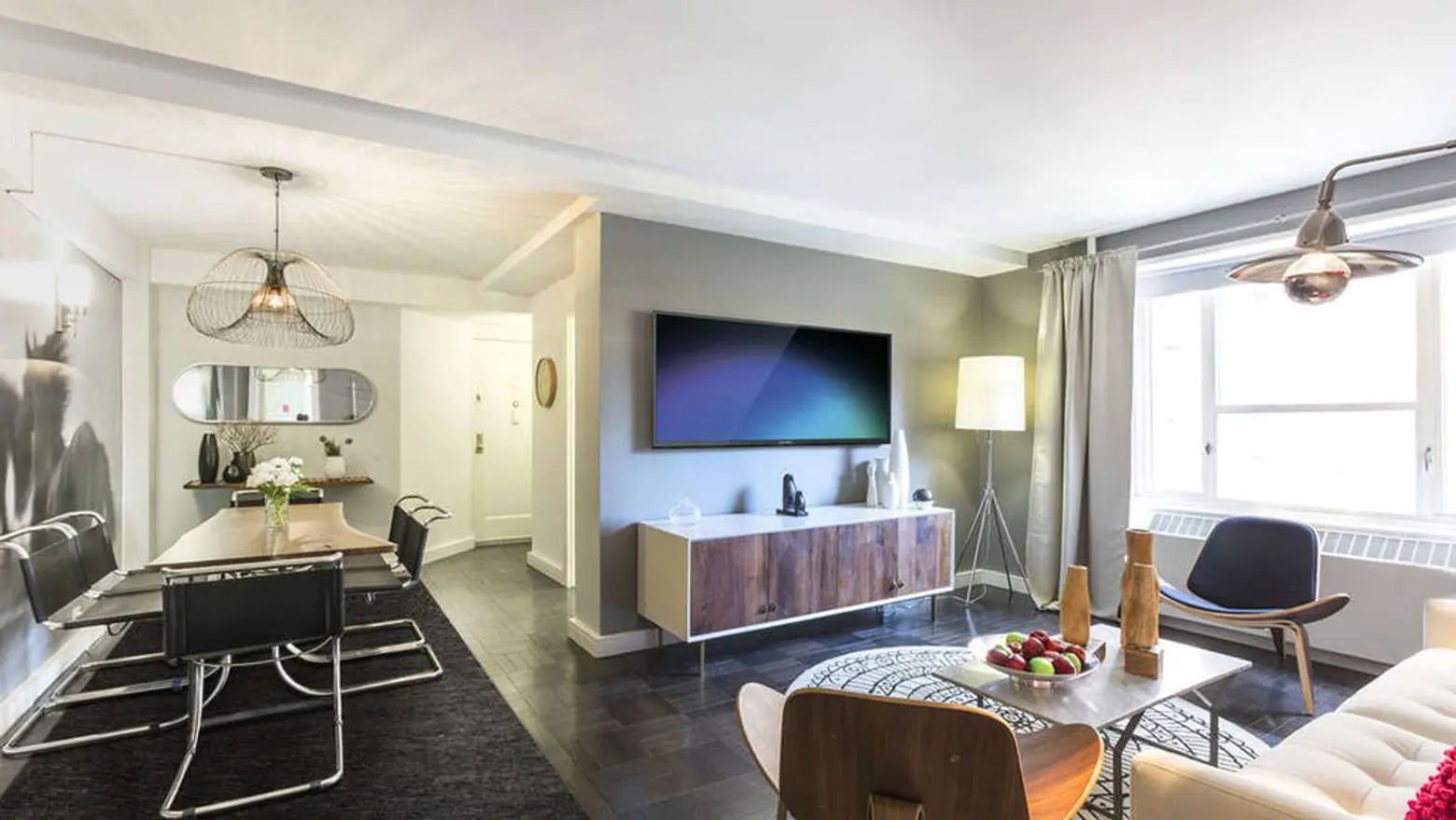 Apartment interior via StuyTown Property Services
The spacious apartments at Manhattan's largest rental community have recently been renovated, and the complex is known for its amenities and community focus. Amenities include a 24-hour on-site property manager and security, a laundry room, a cafe, a children's playroom, lots of outdoor space with playgrounds and sports courts and a fitness center with cardio, weights, and group classes. The complex hosts an ice rink in winter months and weekly greenmarket in the summer. The L train and several bus stops are nearby.
Conceived by Robert Moses in the early 1940s, the development was built to provide affordable housing for returning World War II veterans and their families, beginning its long-standing history of offering affordable housing to middle-income New Yorkers. Construction began in 1945 by the Metropolitan Life Insurance Company, replacing 18 city blocks that once housed the Gas House District.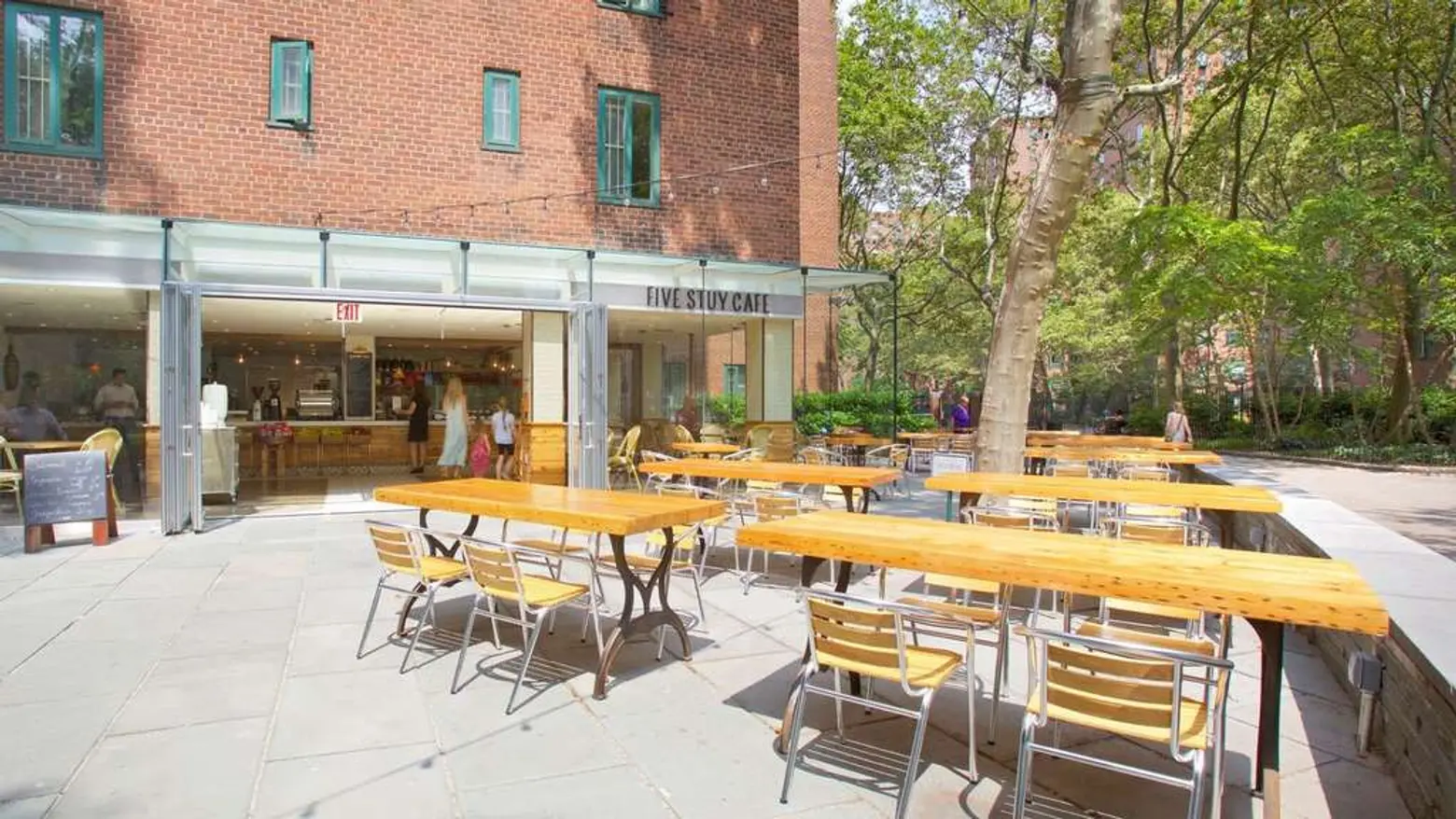 Sidewalk cafe via StuyTown Property Services
In October 2015 after years of controversy, Blackstone Group partnered with Canadian investment firm Ivanhoe Cambridge to buy Stuyvesant Town and Peter Cooper Village for $5.45 billion. the deal included an agreement that 5,000 units would be set aside as affordable housing for 20 years–4,500 units for middle-income families and 500 for low-income families. The previous lottery was open to a mix of low- and middle-income tenants. In addition to meeting the earning requirements, eligible households must also have less than $250,000 in assets, with the exception of some retirement accounts.
The lottery opened on January 16, 2018; qualifying New Yorkers can apply for the affordable units until February 21, 2018. Complete details on how to apply are available here. Questions regarding this offer must be referred to NYC's Housing Connect department by dialing 311.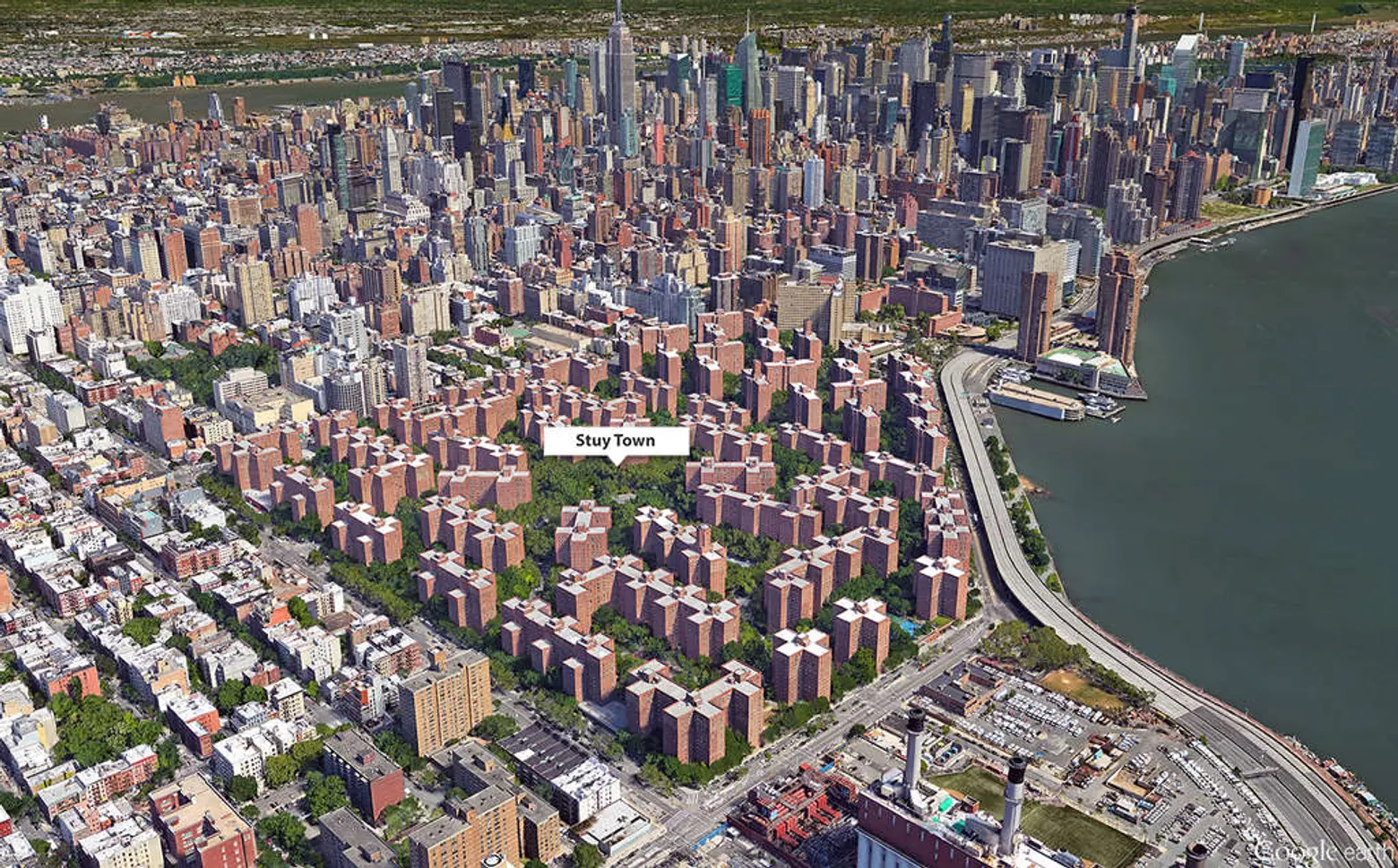 Aerial view of Stuyvesant Town / Peter Cooper Village (CityRealty)

Use 6sqft's map below to find even more ongoing housing lotteries.
If you don't qualify for the housing lotteries mentioned, visit CityRealty.com's no-fee rentals page for other apartment deals in the city. And find market-rate listings at Stuy Town and Peter Cooper Village here.
RELATED: