Report claims Mayor de Blasio inflated benefits of Stuyvesant Town sale to preserve affordable housing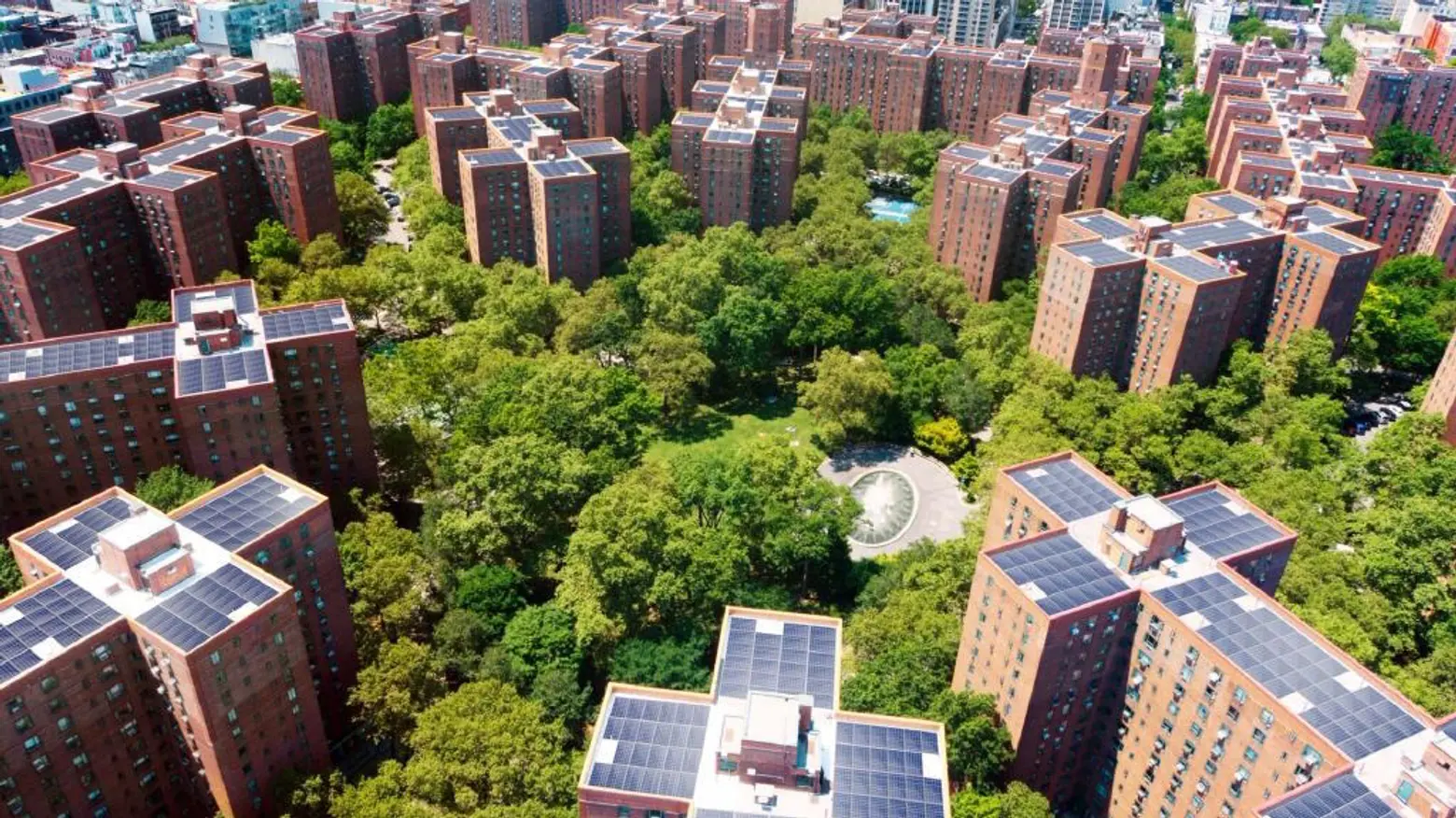 The sprawling Stuyvesant Town complex on Manhattan's east side is no stranger to controversy and drama, and here's some more to add to the list. The city's budget watchdog agency is saying that Mayor de Blasio's office inflated the benefits of a deal to keep affordable housing at the complex in exchange for $220 million in taxpayer subsidies, according to the Daily News. This is based off the highly-publicized 2015 sale of Stuy Town, the biggest single deal done under de Blasio's affordable housing plan. But a new report by the Independent Budget Office believes the city is getting less from the complex sales agreement than it claimed.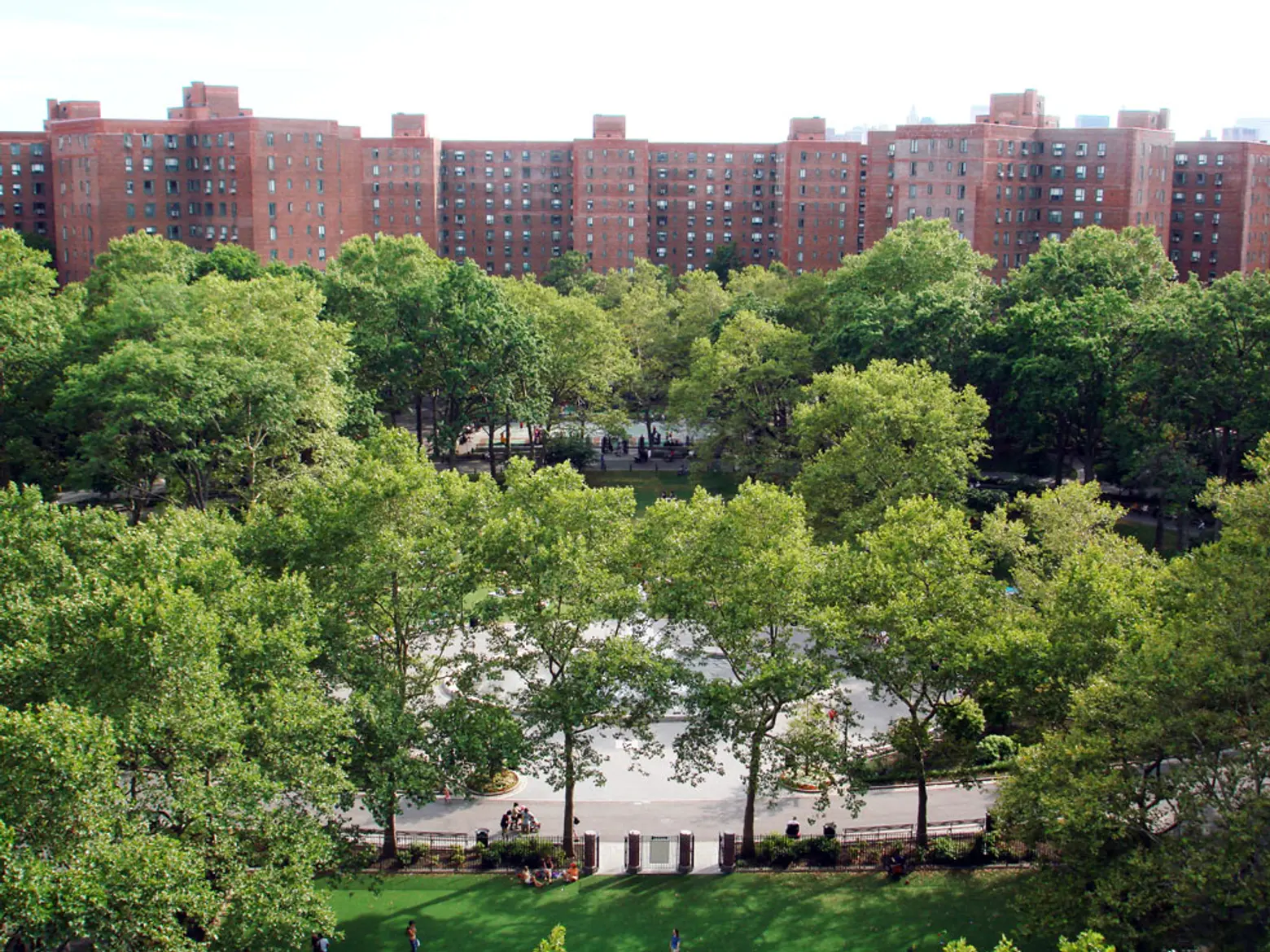 Photo courtesy of WikiMedia Commons
Back in 2015, the mayor announced that Blackstone Group LP would buy the property for $5.3 billion under the agreement to restrict rents at 5,000 of its apartments for at least 20 years. (Including next-door residence Peter Cooper Village, the entire complex holds more than 11,000 apartments.) That meant that Blackstone had to keep those 5,000 apartments rent-stabilized at least until current tenants moved out. After that, those units will become affordable housing with income restrictions under city rules.
According to the Daily News, the deal supposedly added up to 100,000 "apartment-years" of affordability. But according to the budget office's report, the deal can only be credited with 36,000 years because the other 64,000 would have stayed rent stabilized even without the sales agreement. As the News puts it, "even with no action by the city, 1,800 apartments would have remained covered by traditional rent-stabilization rules for the next 20 years anyway. Despite this, de Blasio claimed credit for all 5,000 under his pledge to build or preserve 200,000 affordable homes."
The agreement included $220 million of subsidies and benefits for Blackstone granted by the city. That includes $76 million in waived mortgage recording tax, plus a $144 million loan that is interest free and will be forgiven over the course of 20 years. The de Blasio administration also agreed to support letting the landlords cash in on the sale of air rights from the complex.
Eric Enderlin, who helped negotiate for the city, defended the deal. He said for the $220 million the city is sinking in, residents will save $505 million in rent compared with what they would have paid without city intervention. Susan Steinberg, the president of the Stuyvesant Town-Peter Cooper Village Tenants Association, added that without the new protections, tenants would have feared landlord harassment to leave their rent regulated units.
As the News points out, the complex is covered by "a complicated set of rules after years of sales, bankruptcies and lawsuits that have roiled its long-time tenants."
[Via the Daily News]
RELATED: