ODA's Rheingold Brewery rental will offer 100 affordable units in Bushwick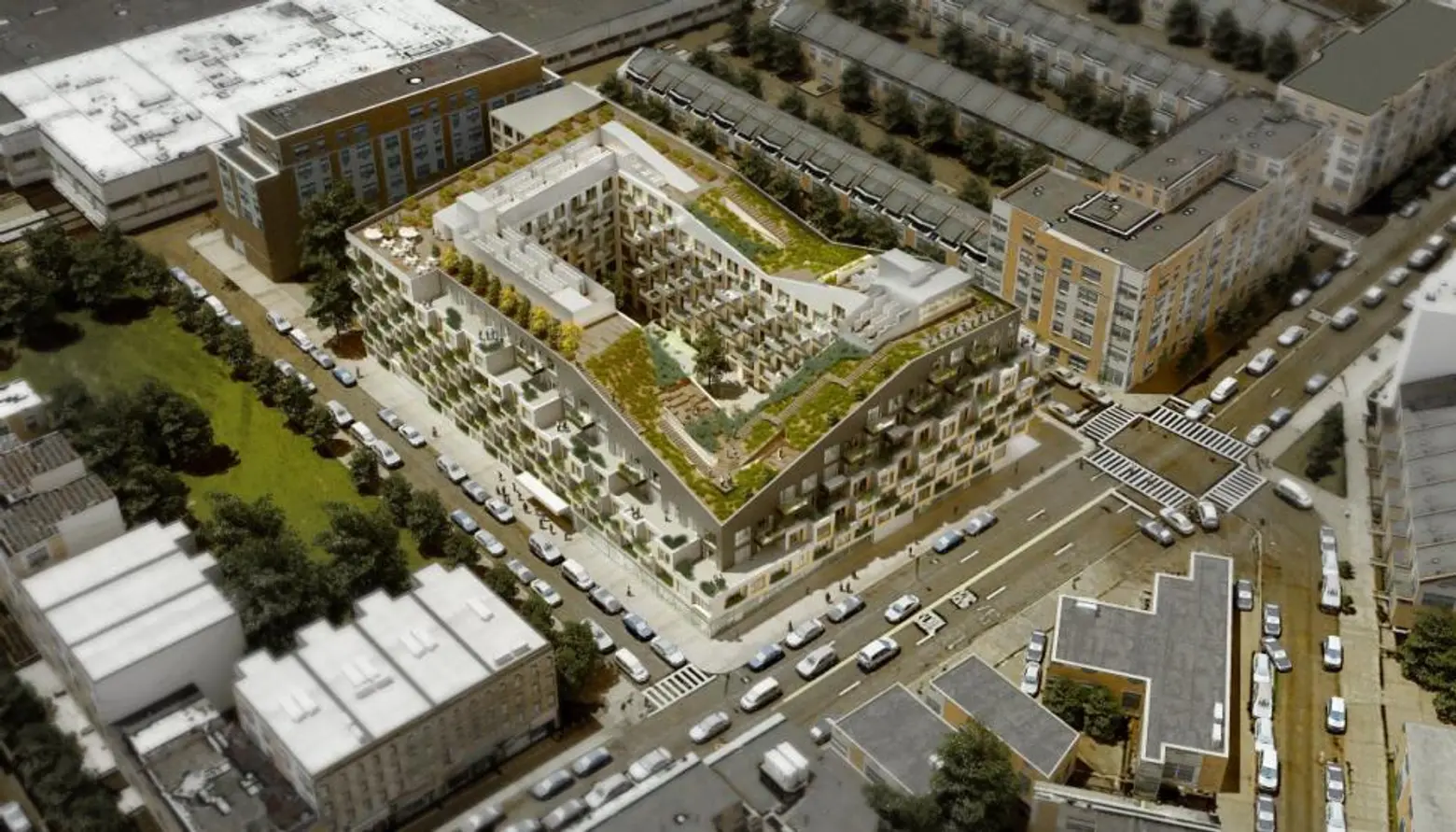 The day after securing a $93 construction loan, the Rabsky Group has announced that 100 out of the 500 rentals at their massive Rheingold Brewery development will be below-market rate. As Curbed notes, Bushwick residents have been advocating that the 400,000-square-foot project include affordable housing since it was first announced, spurred not only by the neighborhood's need, but the fact that Rabsky had no legal obligation to include affordable units.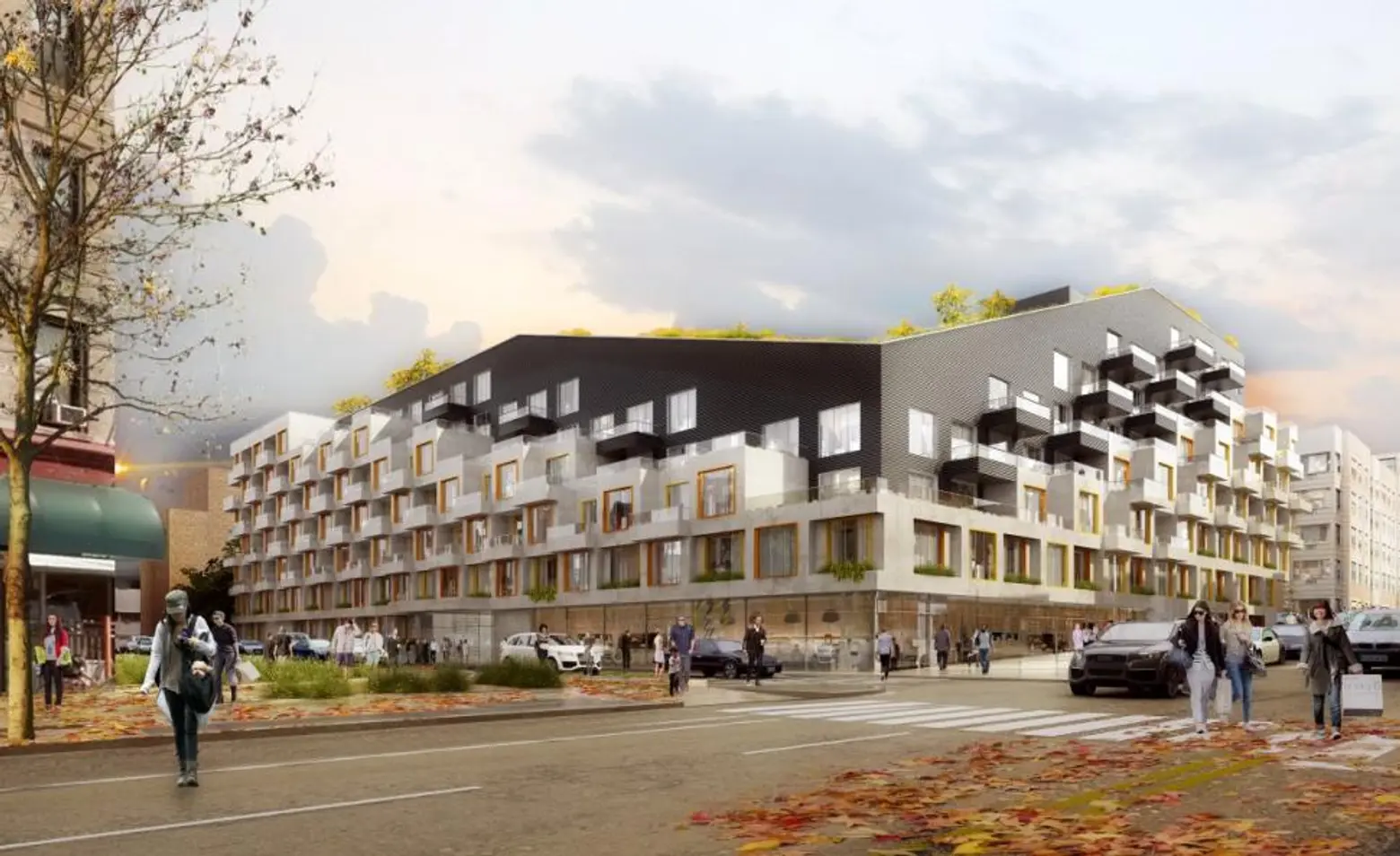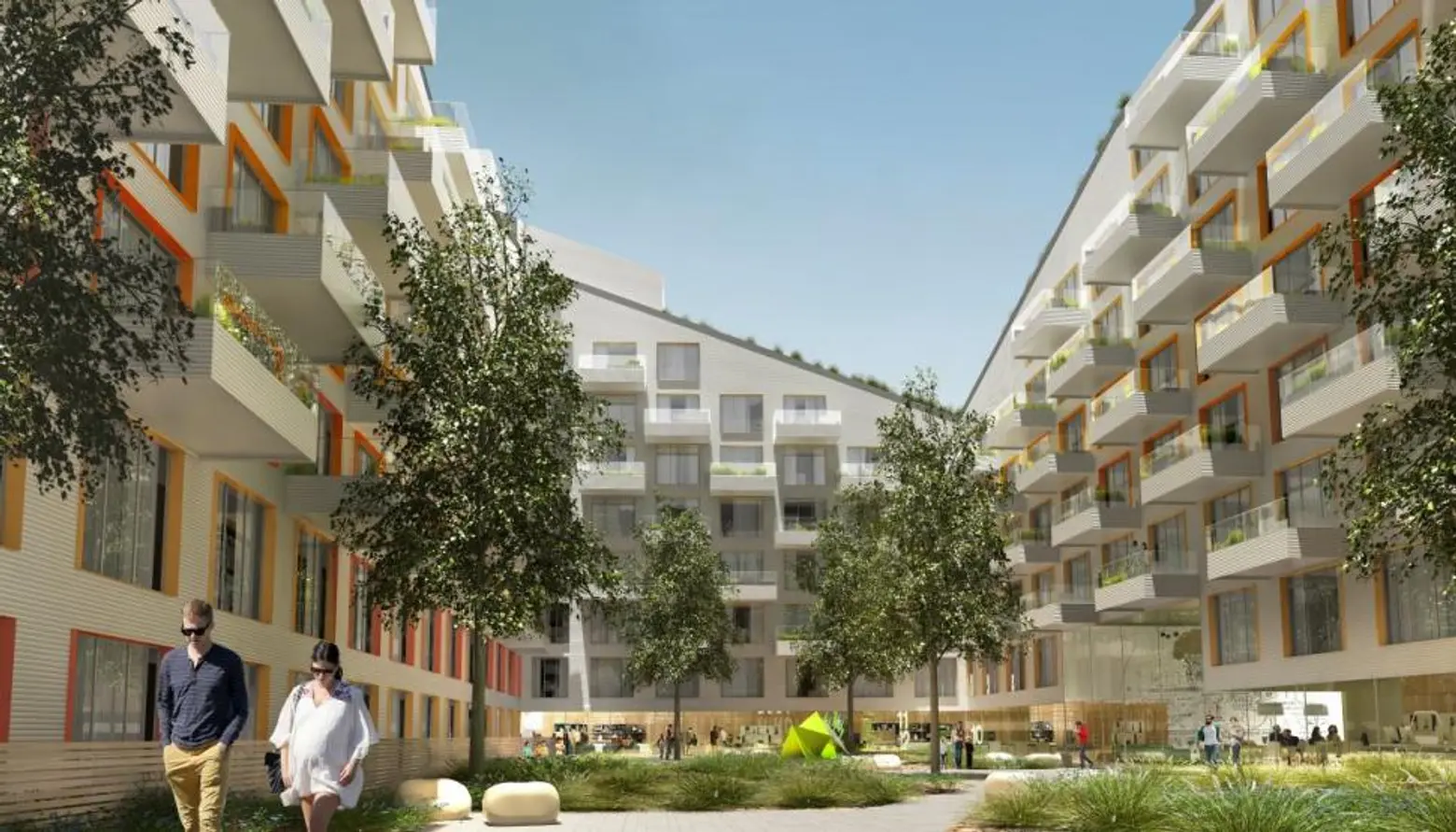 Rabsky paid $53 million in 2014 for the site. They decided on the number of affordable units after the Department of Housing Preservation and Development completed a review of the site. "There is a tremendous and urgent need for housing to accommodate a broad range of income levels in Brooklyn and across the city," said co-owner Simon Dushinsky. "We are excited to play a role in meeting this need and to reactivate this site for productive use for the community."
ODA Architects are designing this project at 10 Montieth Street, as well as an even larger one at the Rheingold site from developer All Year Management. Known as Bushwick II, "it will encompass one million square feet over two city blocks and have 800-900 units, as well as an entire system of interconnecting courtyards and common spaces," as 6sft previously reported.
Construction at 10 Montieth commenced in the spring of 2015, but isn't expected to be complete until the summer of 2018.
[Via Curbed]
RELATED:
Renderings of 10 Montieth via ODA Architects