A hydroponic farm, mini golf, and rock climbing: Inside Bushwick's sprawling Denizen development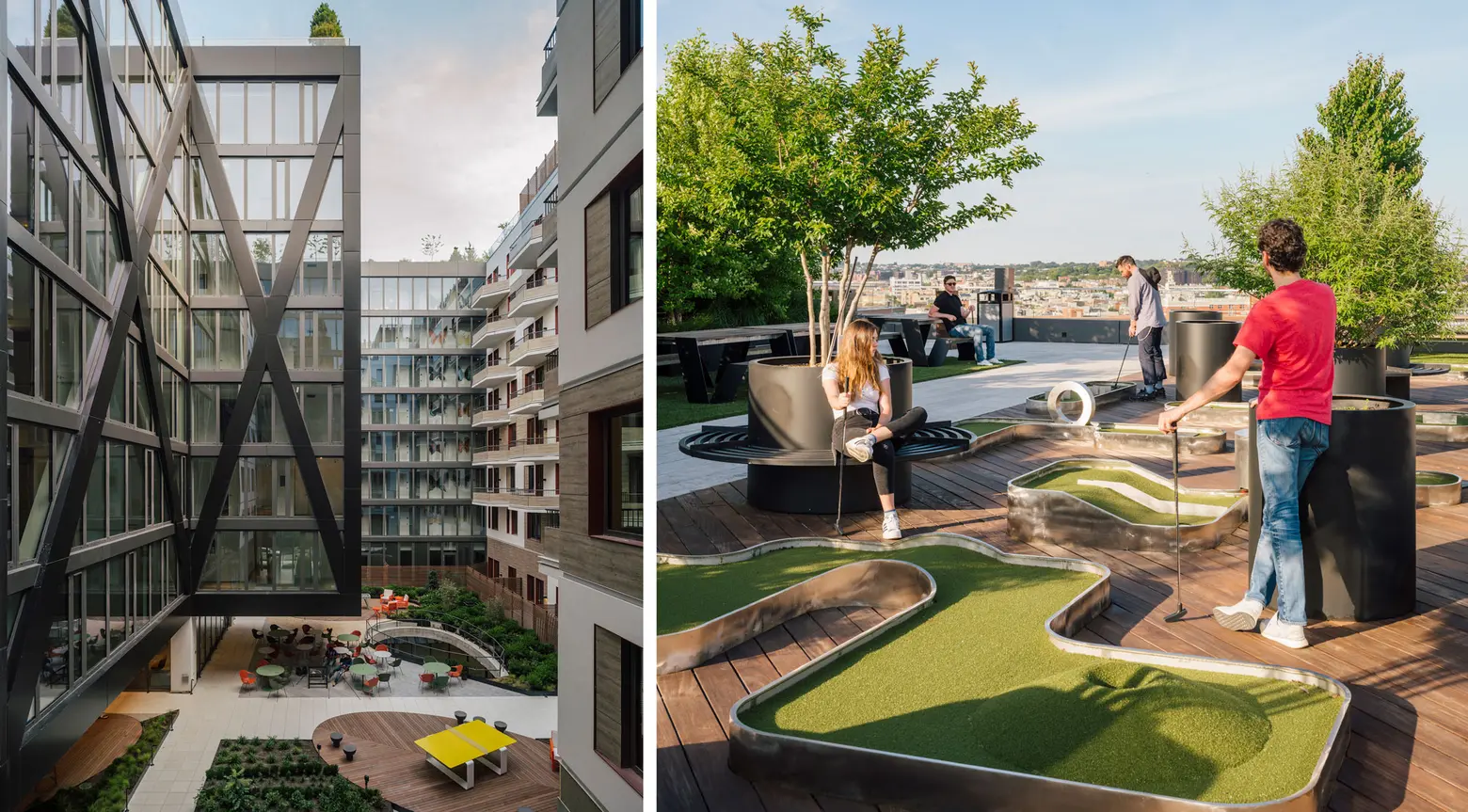 Images by Eric Laigel and Imagen Subliminal, Courtesy of ODA
Five years in the making, the sprawling Denizen Bushwick is now complete. The 1.2 million-square-foot complex designed by ODA New York and developed by All Year Management stands on part of the former Rheingold Brewery Site and covers two city blocks with addresses at 54 Noll Street and 123 Melrose Street. Perceived as a monolith from the street, the complex's interior features a series of interconnected courtyards and a green promenade. Also of note are 15 large-scale murals painted throughout the building's circulation corridors by local artists. With an extensive amenities package that seems to include everything under the sun, it's no wonder the project has been described as a "city within the city."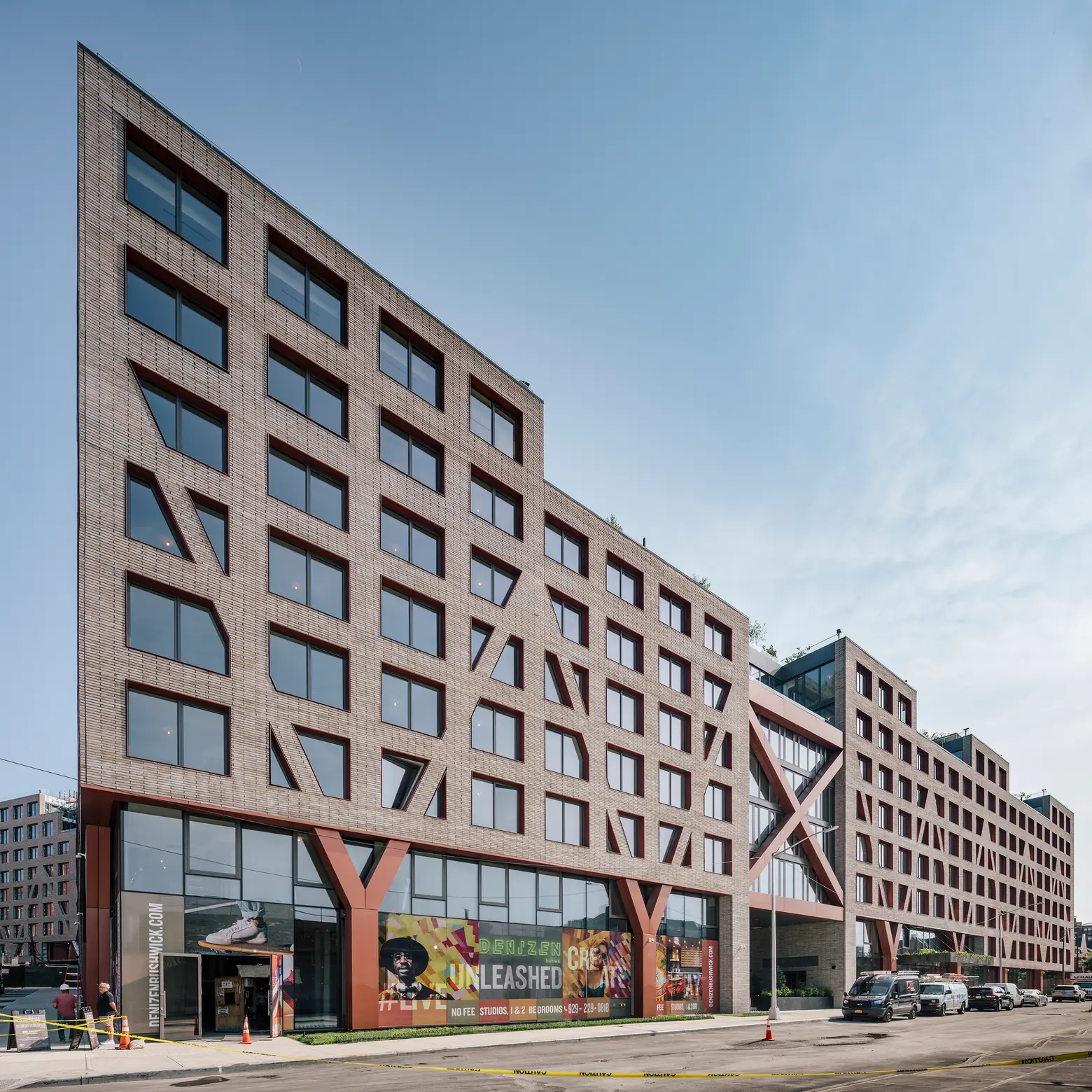 Denizen stands eight stories tall with a brick facade punctured by deeply recessed windows and diagonal bracing. Rust-painted accents are intended to look like Cor-Ten steel and lend to the project's industrial vibe. Within the courtyard areas, landscaped walkways and corridors create "a parade of plazas" inspired by European villages and encouraging a sense of leisure and discovery.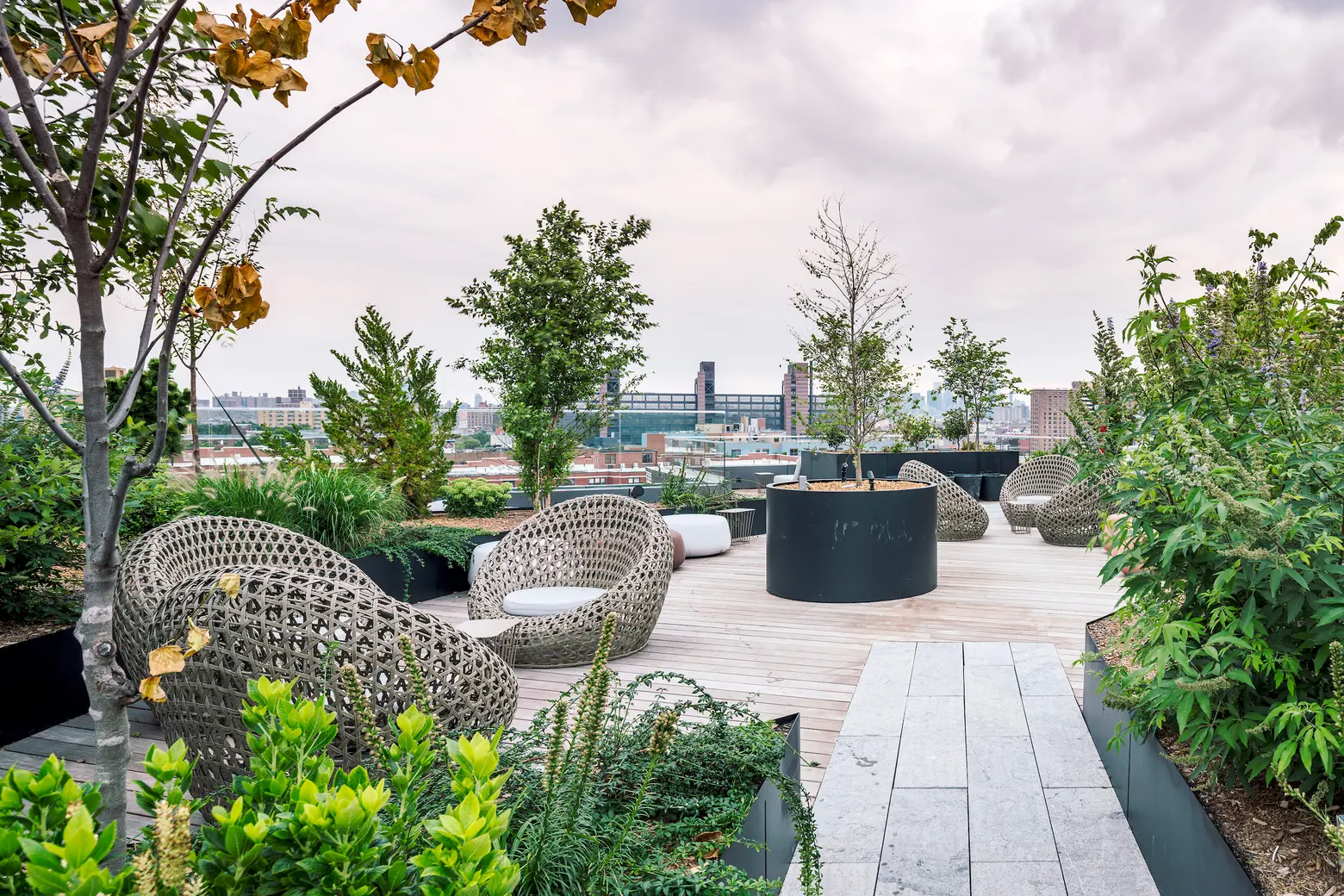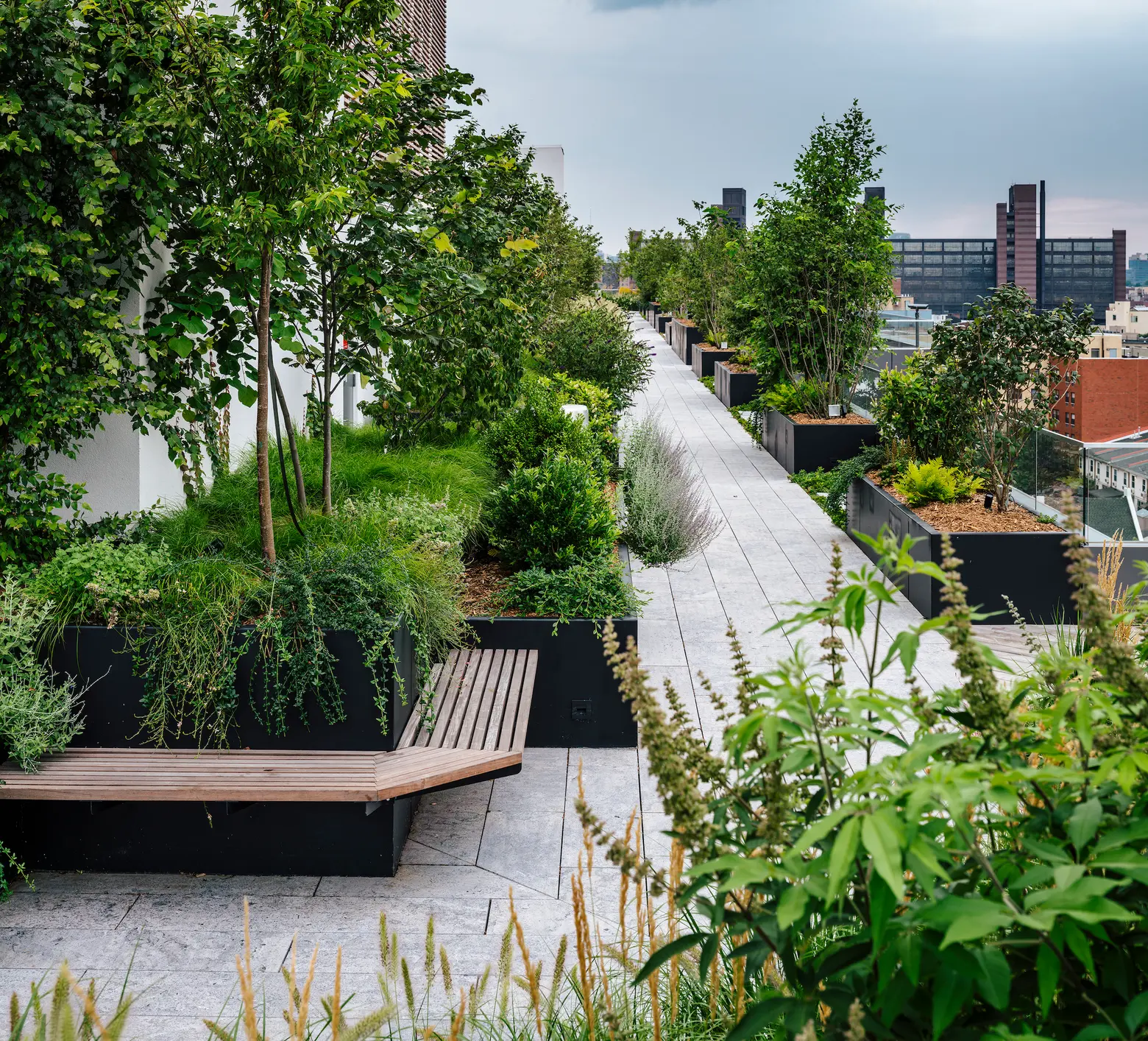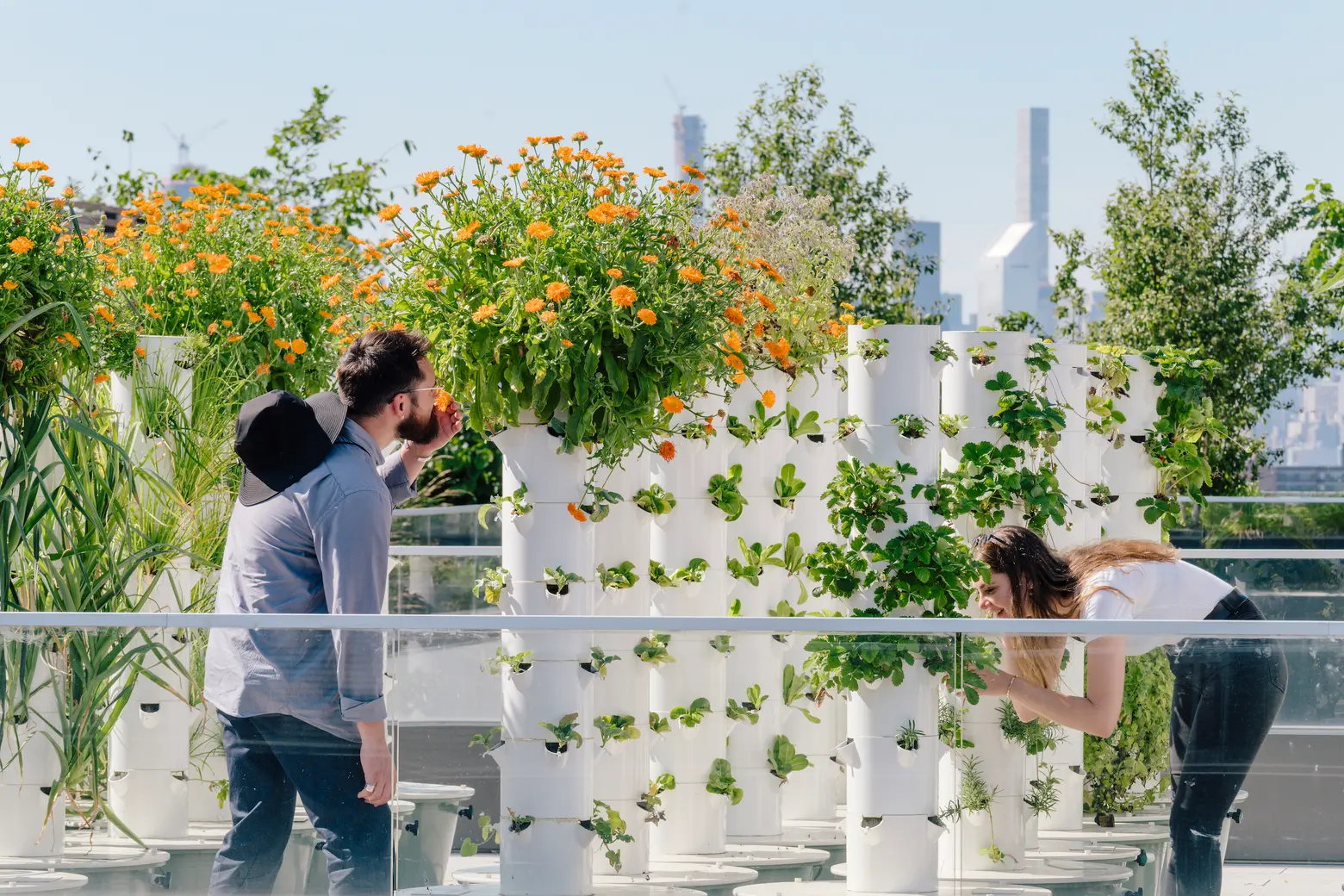 The rooftop also boasts a unique approach to landscaping with a mini-golf course, a hammock garden surrounded by a meadow, a dog park, long, leafy paths and more secluded spaces planted with 250 native New York tree species and 1,200 species of shrubs and perennials. This year, the building will debut its hydroponic farm—run by experts from Green Food Solutions—where residents will be able to get a small plot and harvest their own food.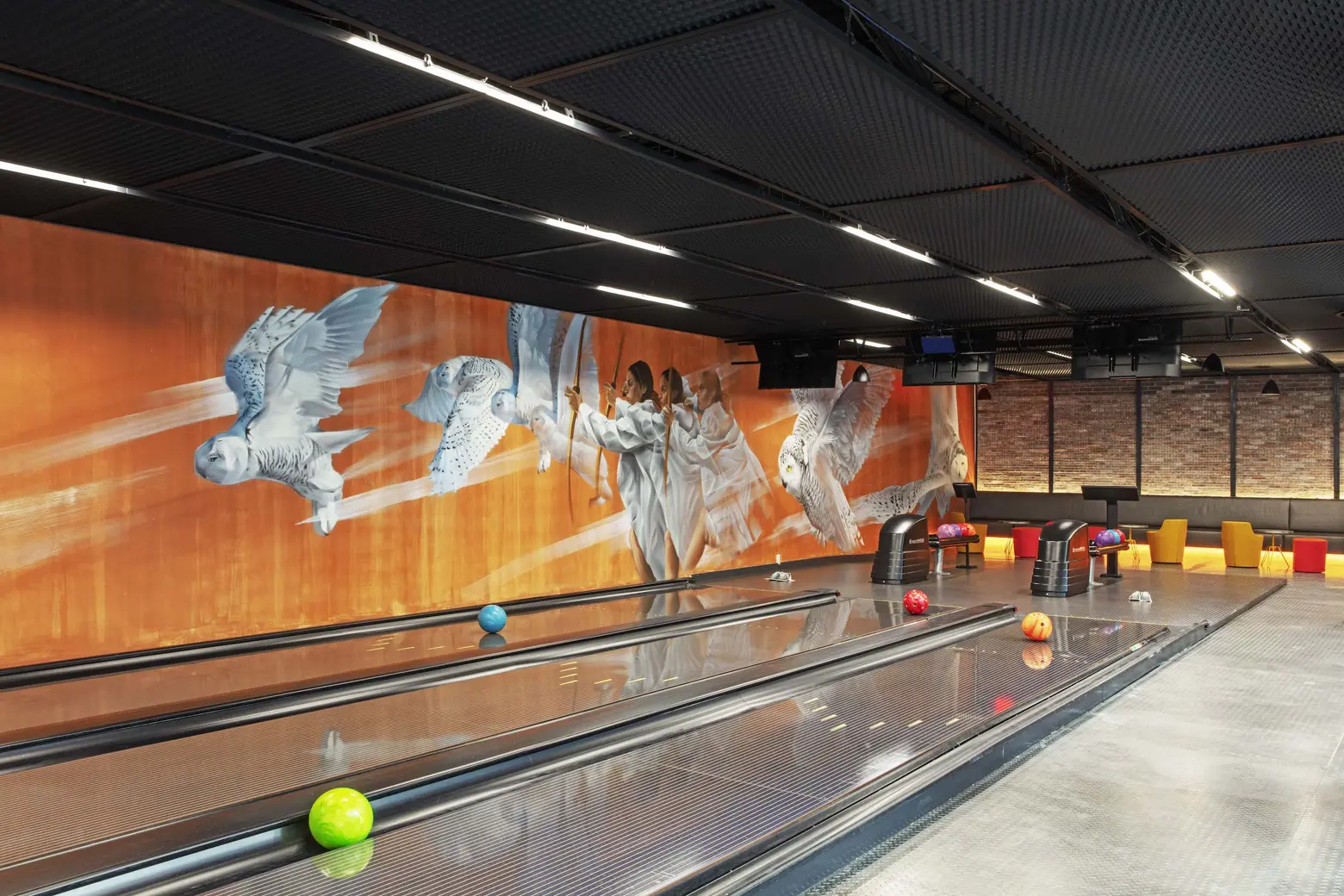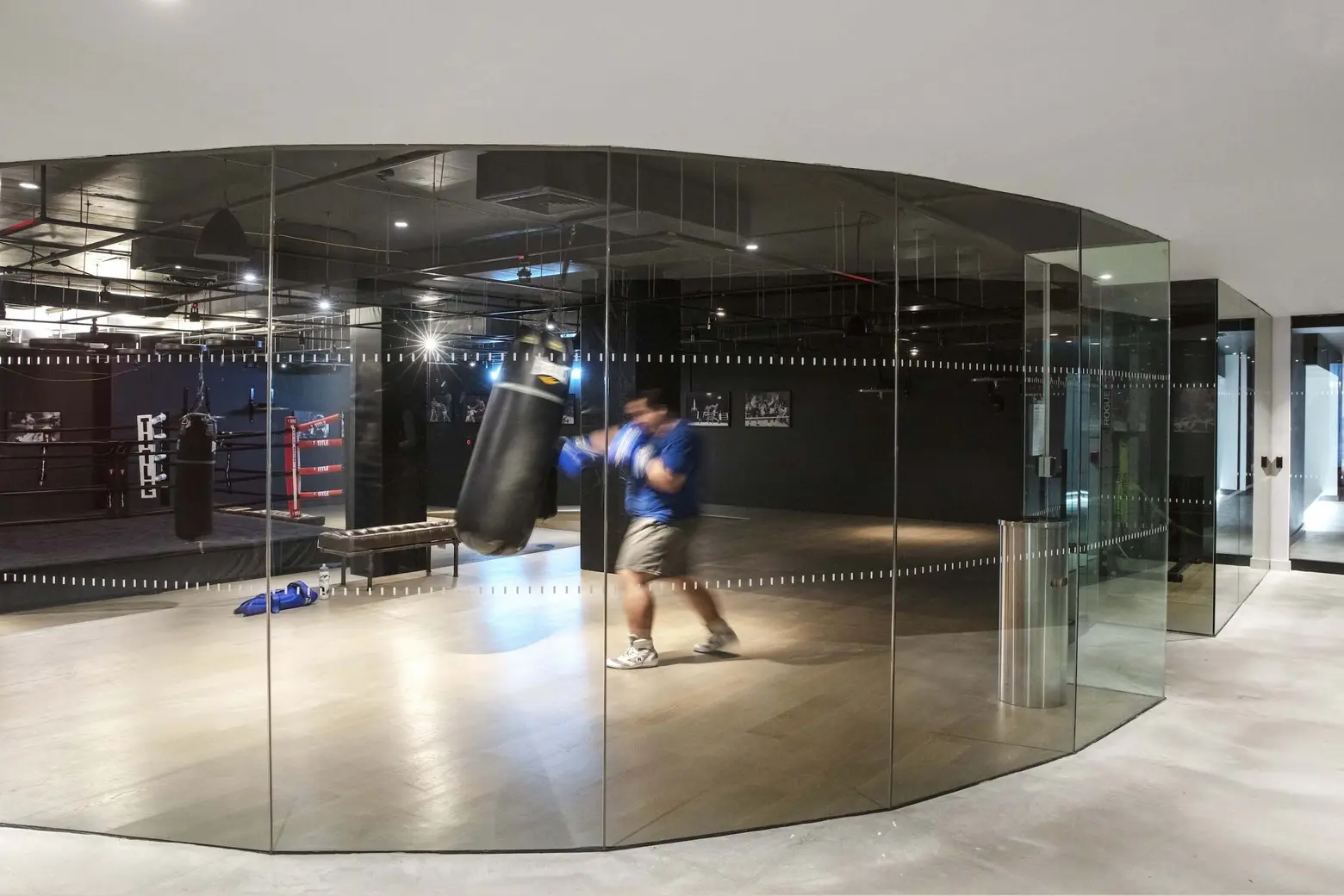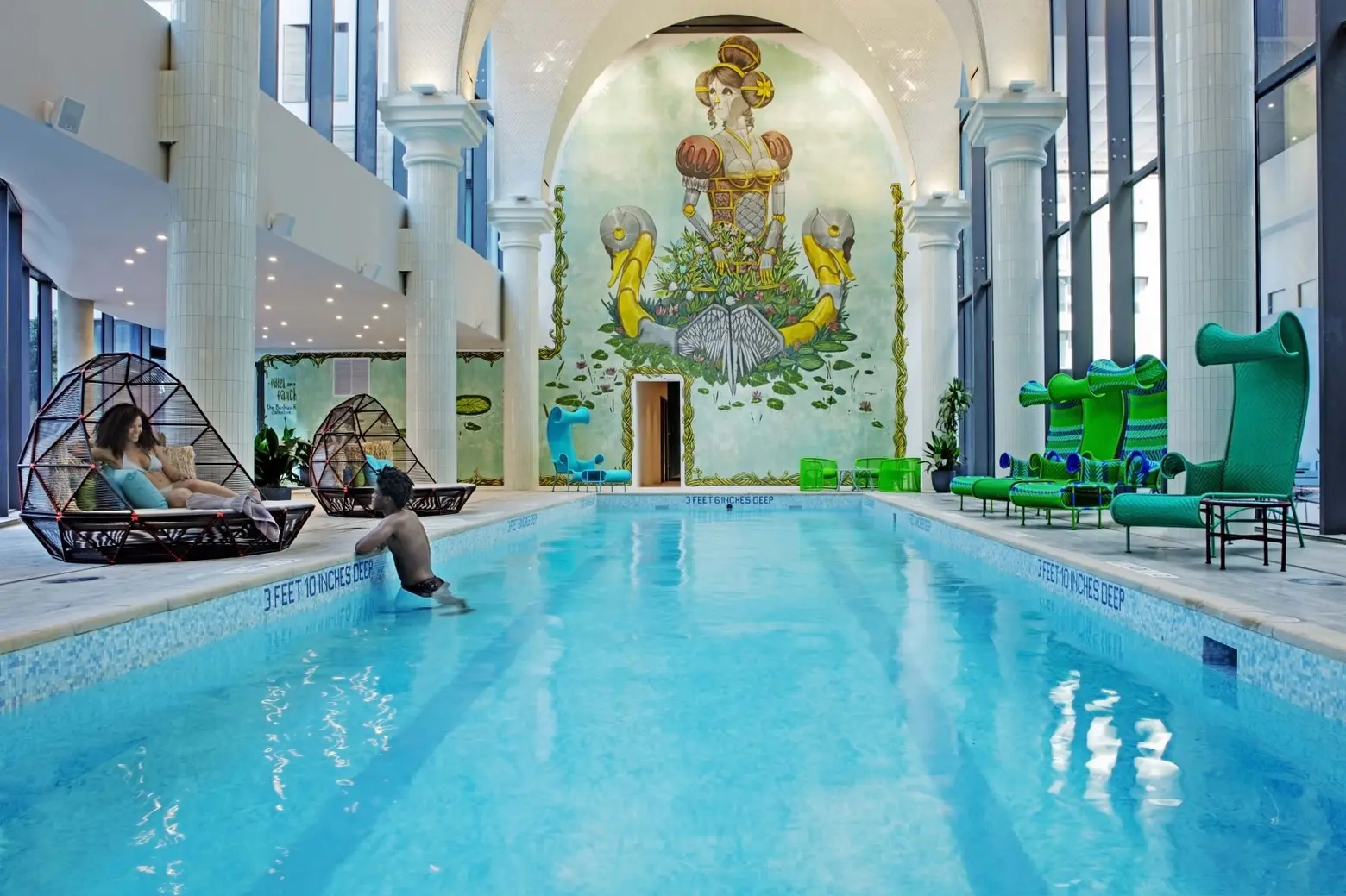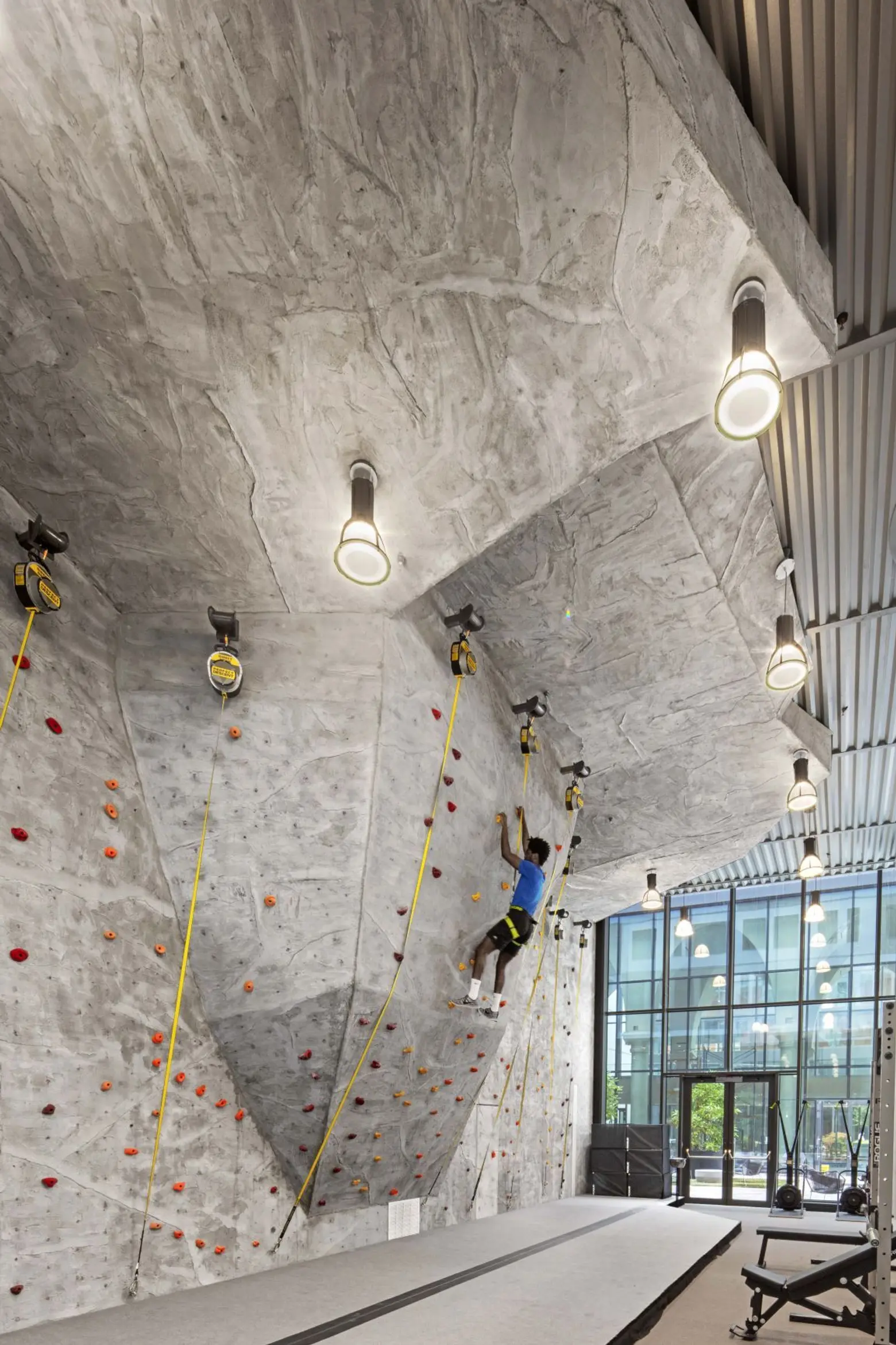 Interior amenities include a bowling alley, rock climbing wall, spin studio, yoga studio, pool, a golf simulator, movie theater, children's area, game room, and a chef's kitchen that hosts regular cooking classes.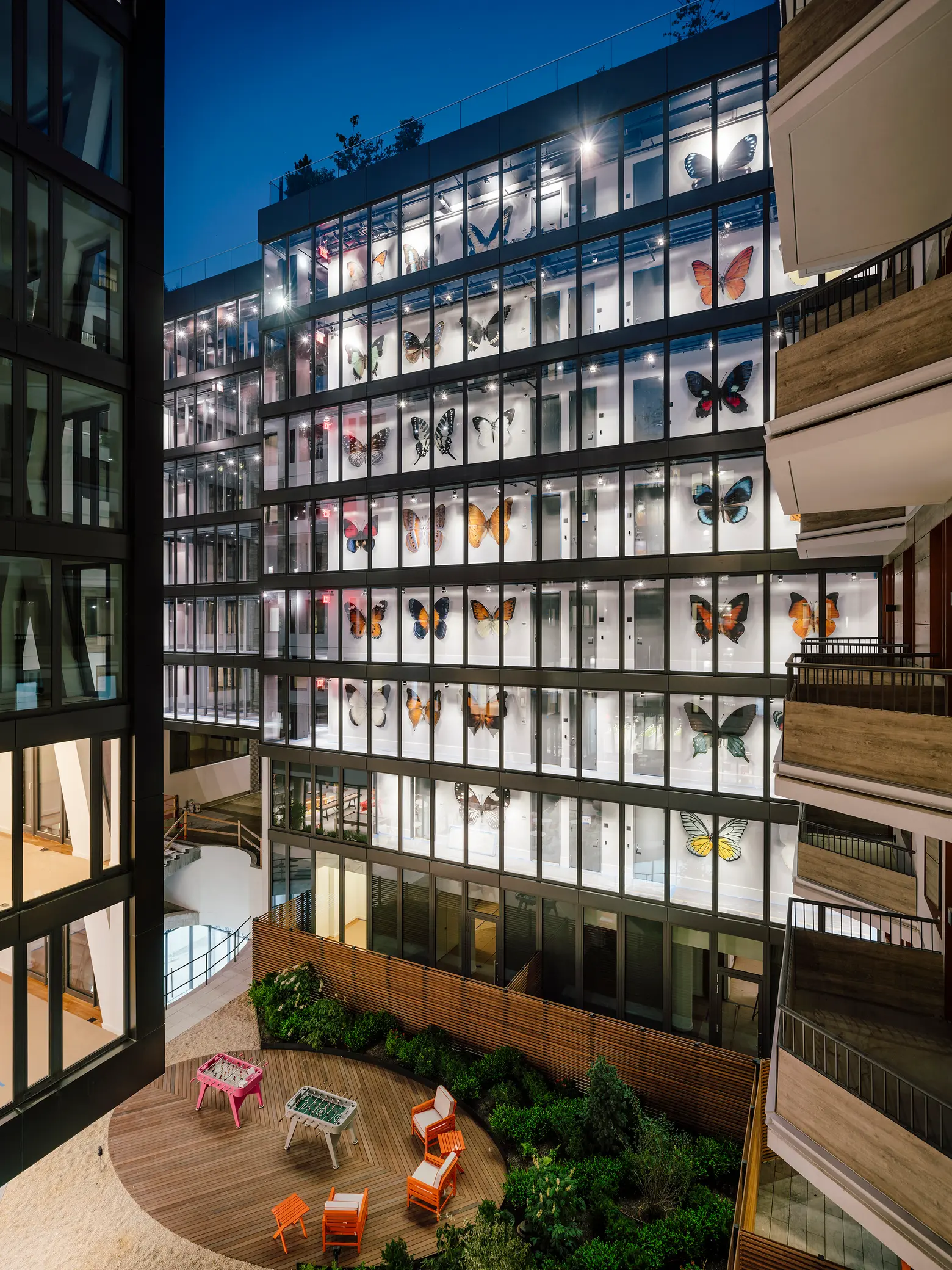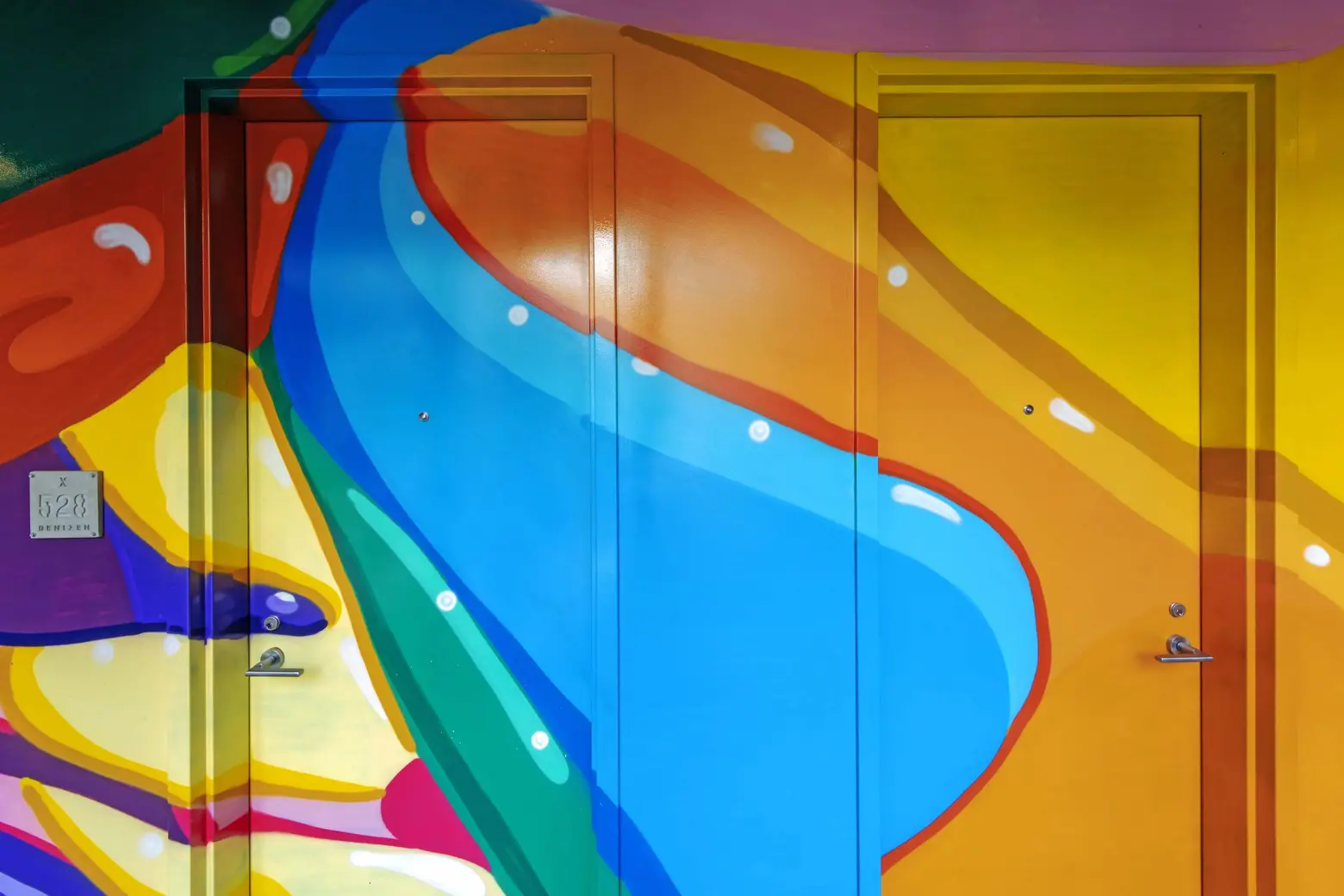 ODA set up a nonprofit, Public Engagement in Neighborhoods (OPEN), to provide grants for the artists selected to paint murals in the complex. In addition to the corridor walls, they adorn a ceiling and a parking ramp. Several are visible to the public.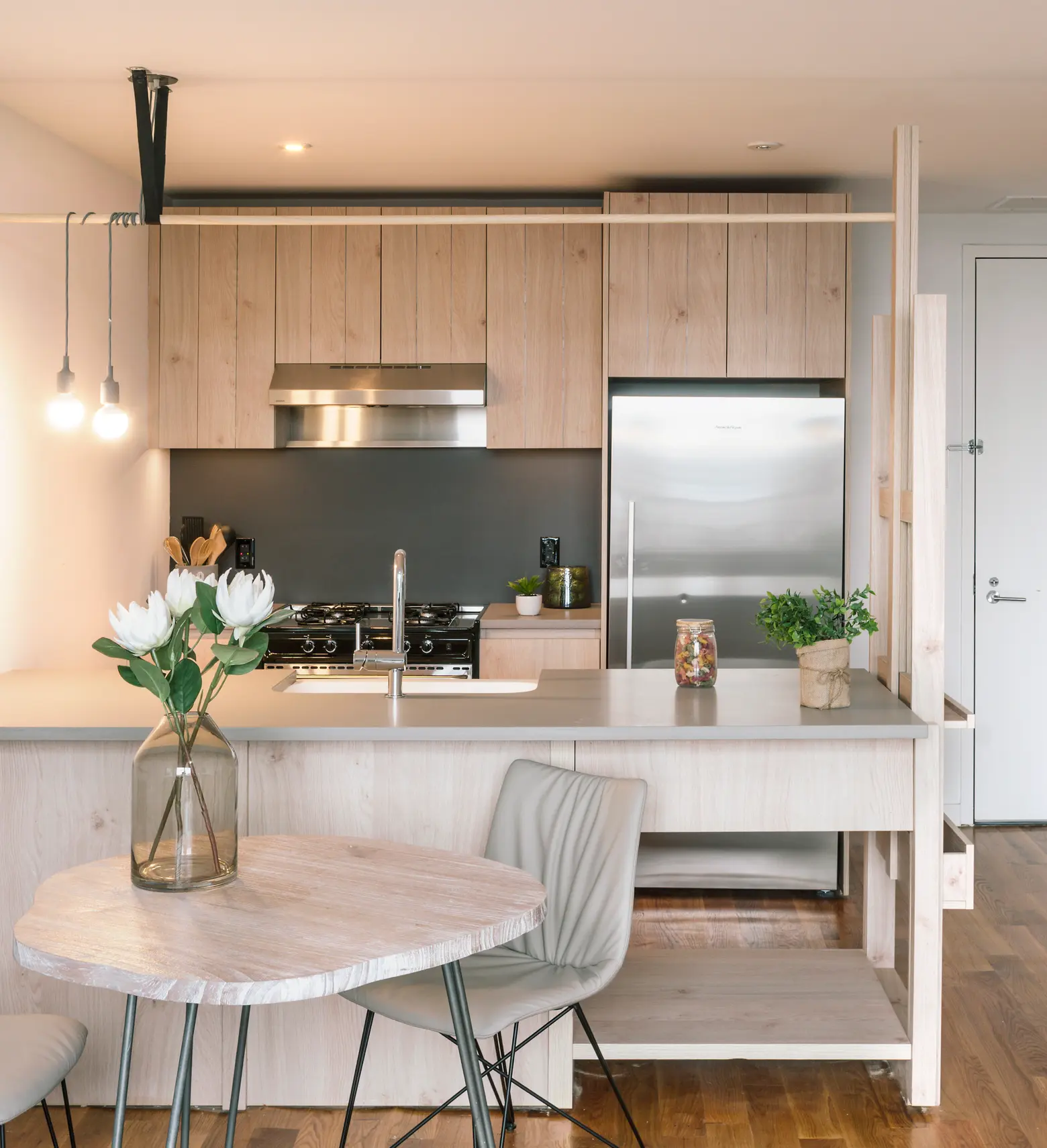 20 percent of the development's 911 units are deemed affordable, with the market-rate units reaching the high-end of the scale for the neighborhood: Studios start at $2,154/month, one-bedrooms at $2,613/month and two-bedrooms at $3,667/month.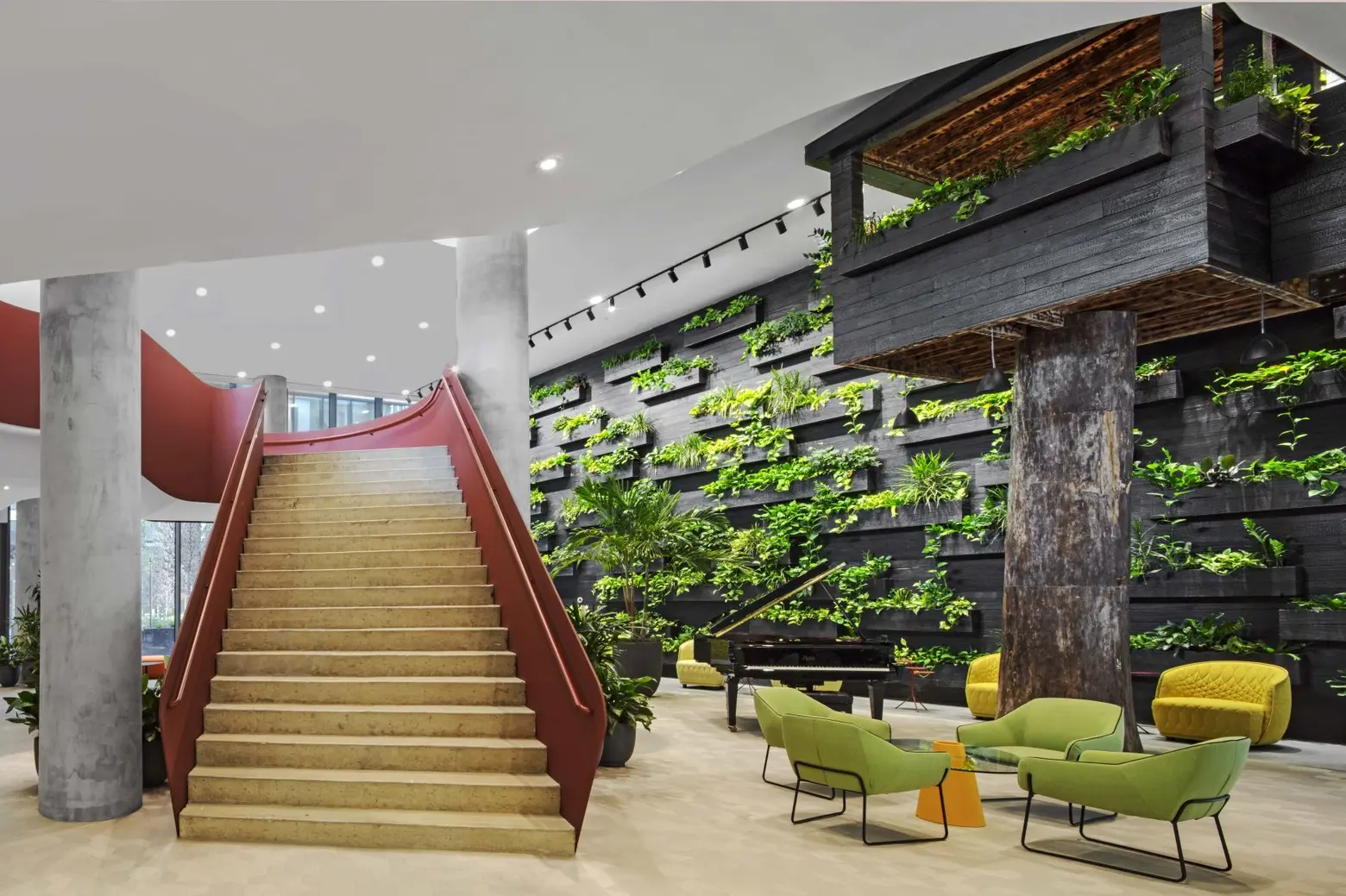 RELATED:
Images by Eric Laigel and Imagen Subliminal, Courtesy of ODA