From Rheingold Brewery to the Denizen: Inside Bushwick's most unique rental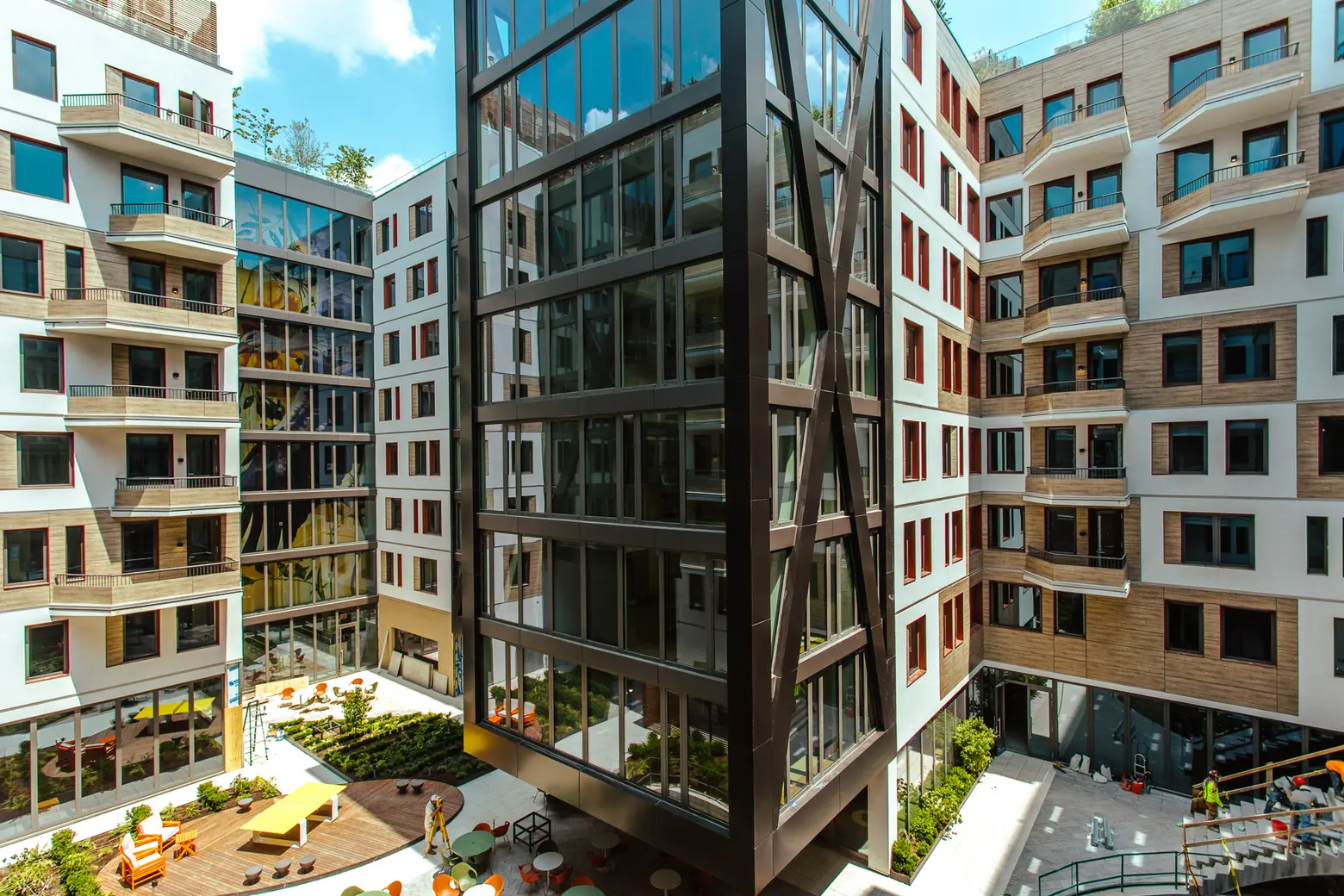 A new rental development designed by ODA Architecture has been dubbed by its developers as a building "made for Bushwick." And once you tour the sprawling, two-block site, that bold declaration makes more sense. Located on part of the former site of Brooklyn's Rheingold Brewery at 54 Noll Street (with its still-under-construction sister site at 123 Melrose Street), the Denizen Bushwick features a fragmented facade with rust-colored, deeply-recessed windows. But what stands out the most at the building, in addition to its bisecting green promenade and interconnected courtyards, remain the corridors of large-scale art that stand seven stories tall.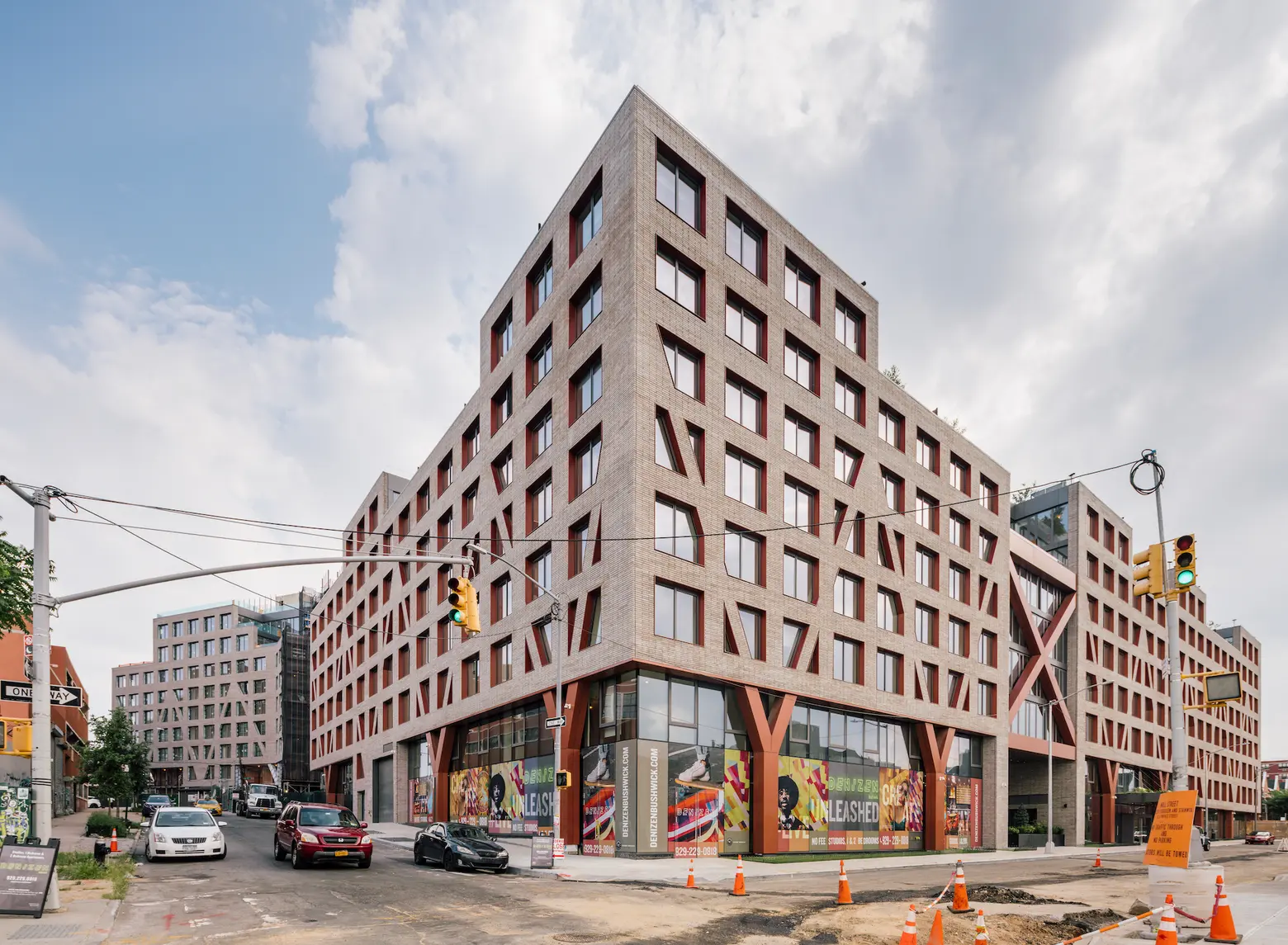 Via ODA
Once complete, the pair of buildings, developed by All Year Management, will contain 900 rental units, ranging from studios to two-bedroom apartments. Studios start at $2,154/month, one-bedrooms at $2,613/month and two-bedrooms at $3,667/month.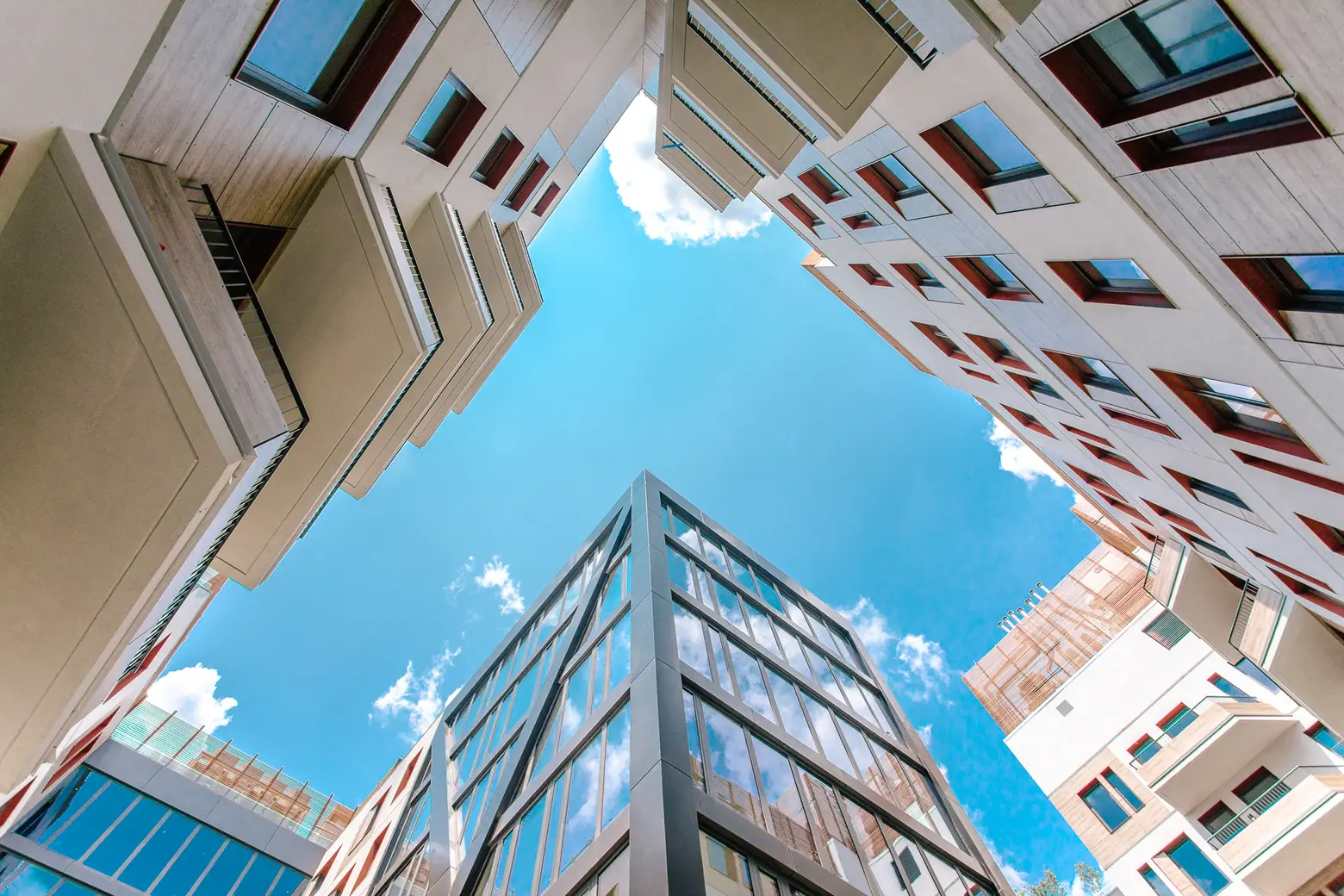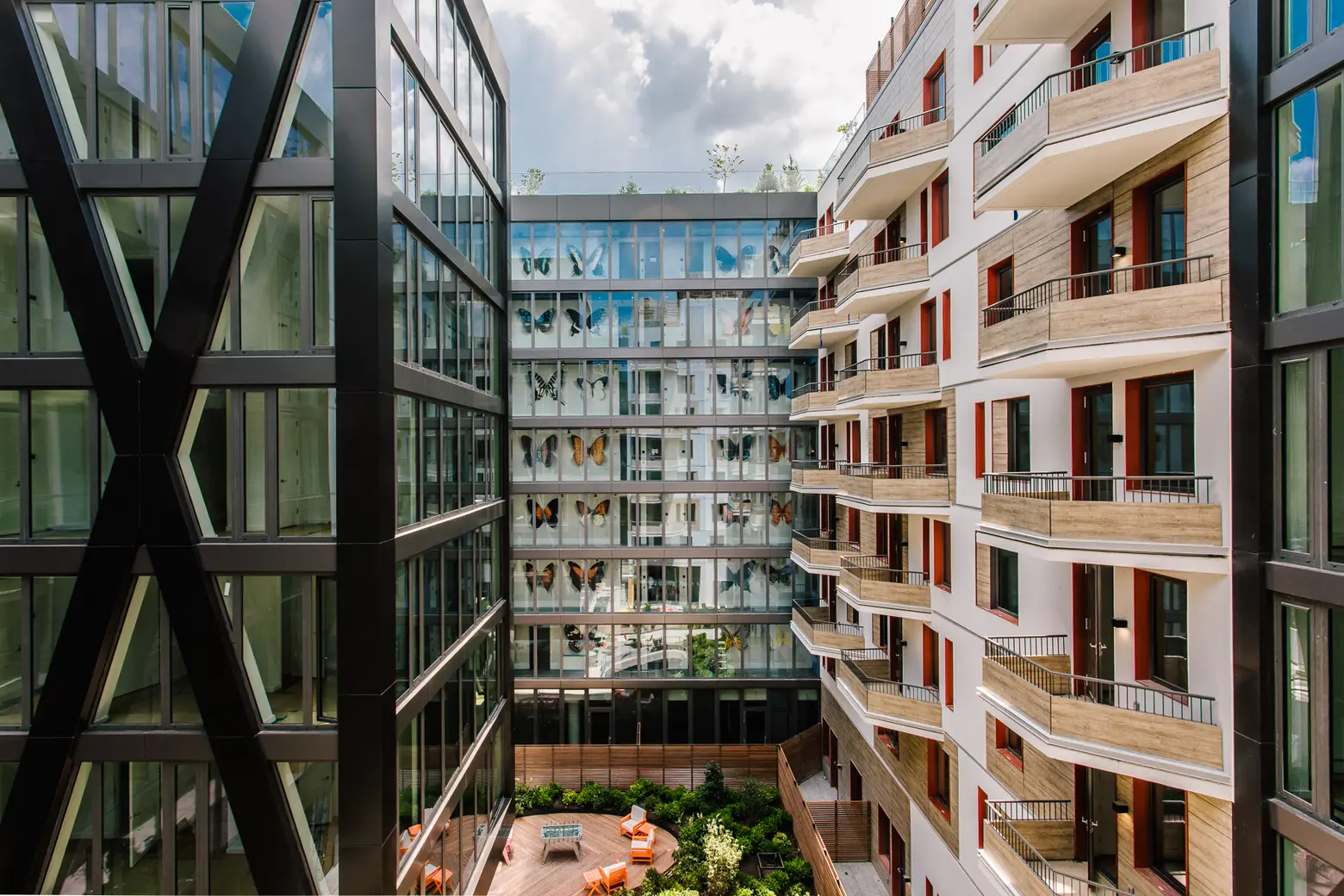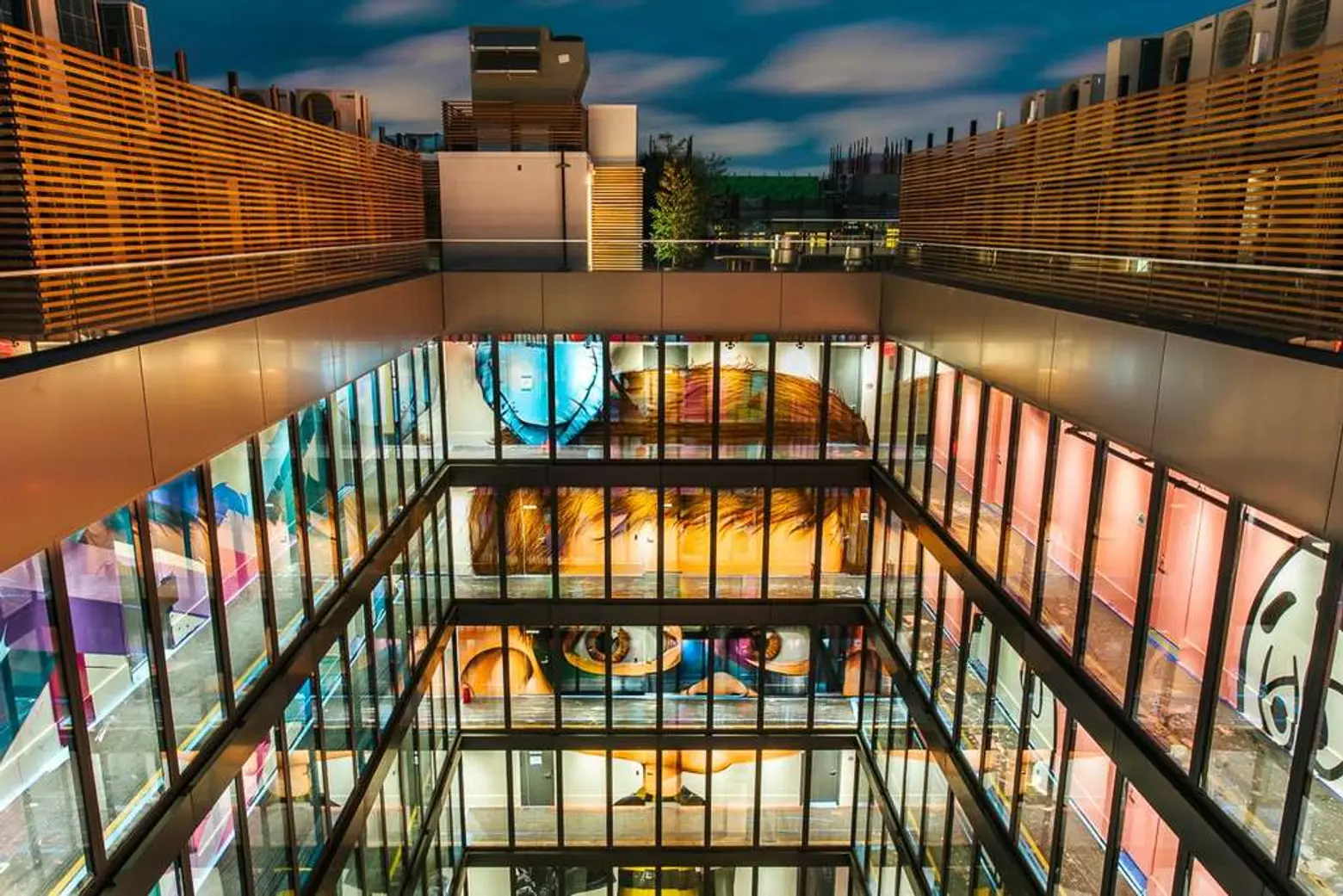 ODA selected local artists from nonprofit OPEN to create the art
At 54 Noll, there are 10 murals measuring seven stories– large enough to be seen from the building's many courtyards. Five of them are visible from the parks that will be open to the public, as a way to engage the local community. The building at 123 Melrose will contain five murals.
The amenities, designed to "promote a sense of community," are plentiful. The first floor will have retail space, most likely a coffee shop, a tenant lounge, brewery/ wine room, pet space, a kids playroom equipped with a rock climbing wall and swinging chairs and a demonstration kitchen.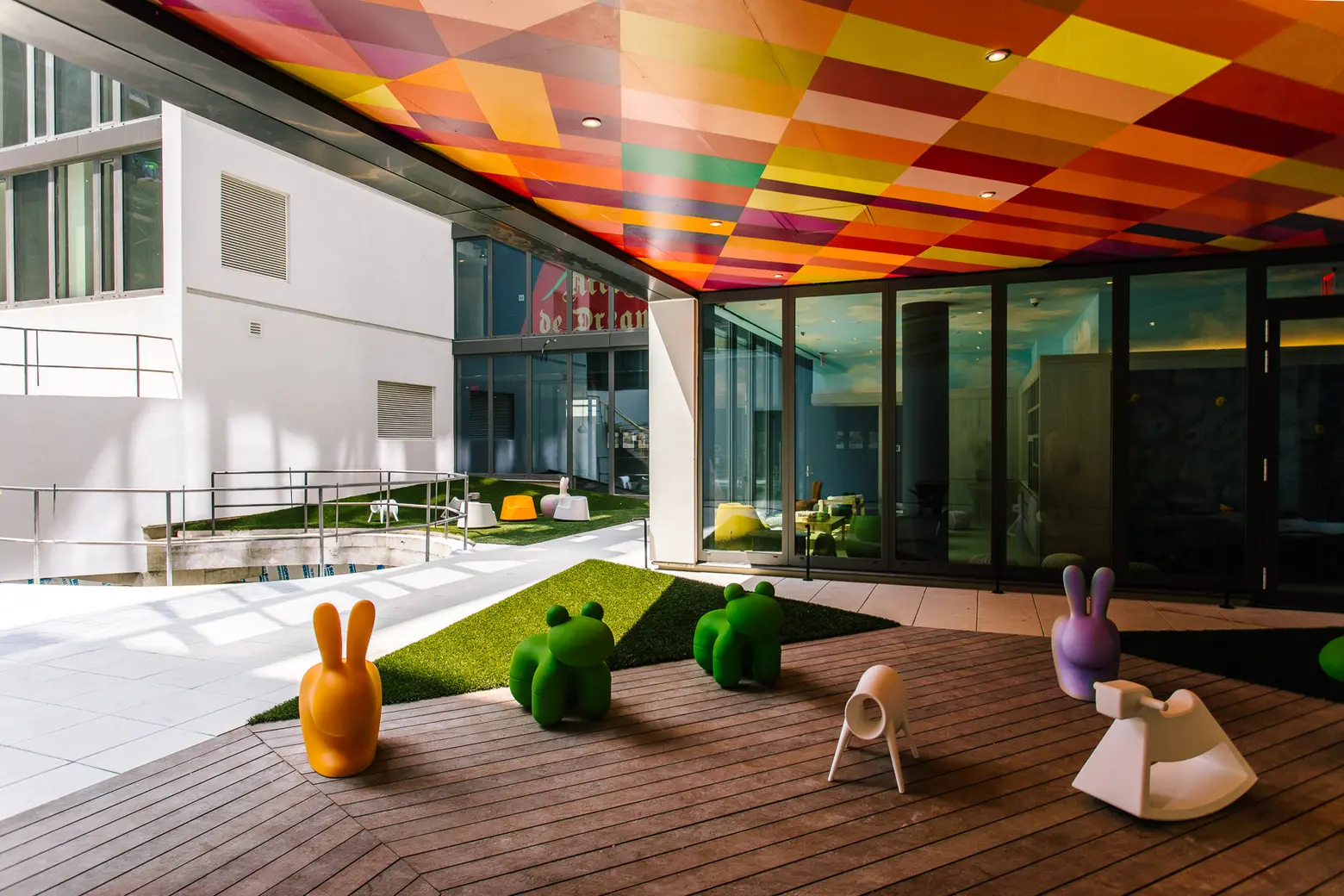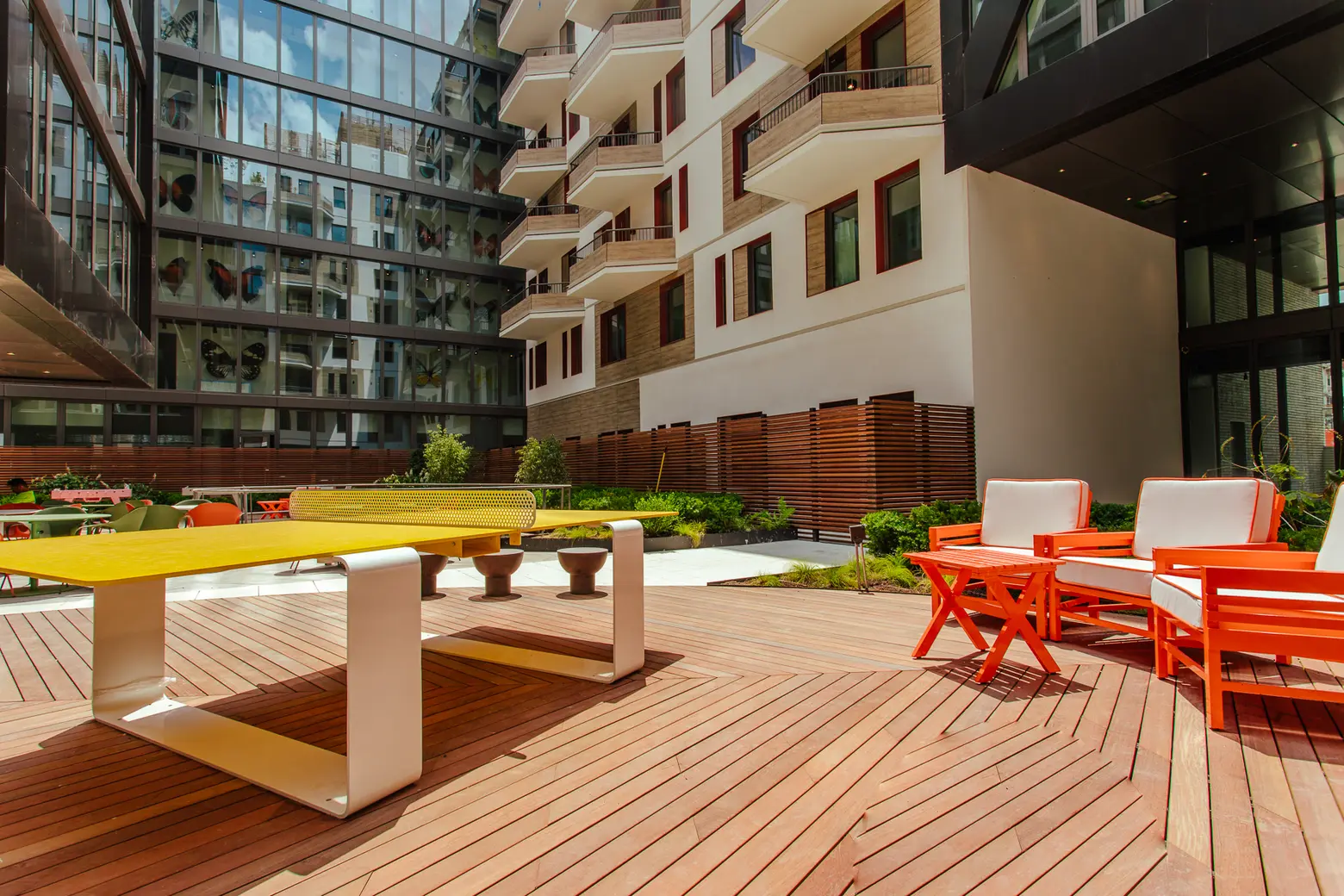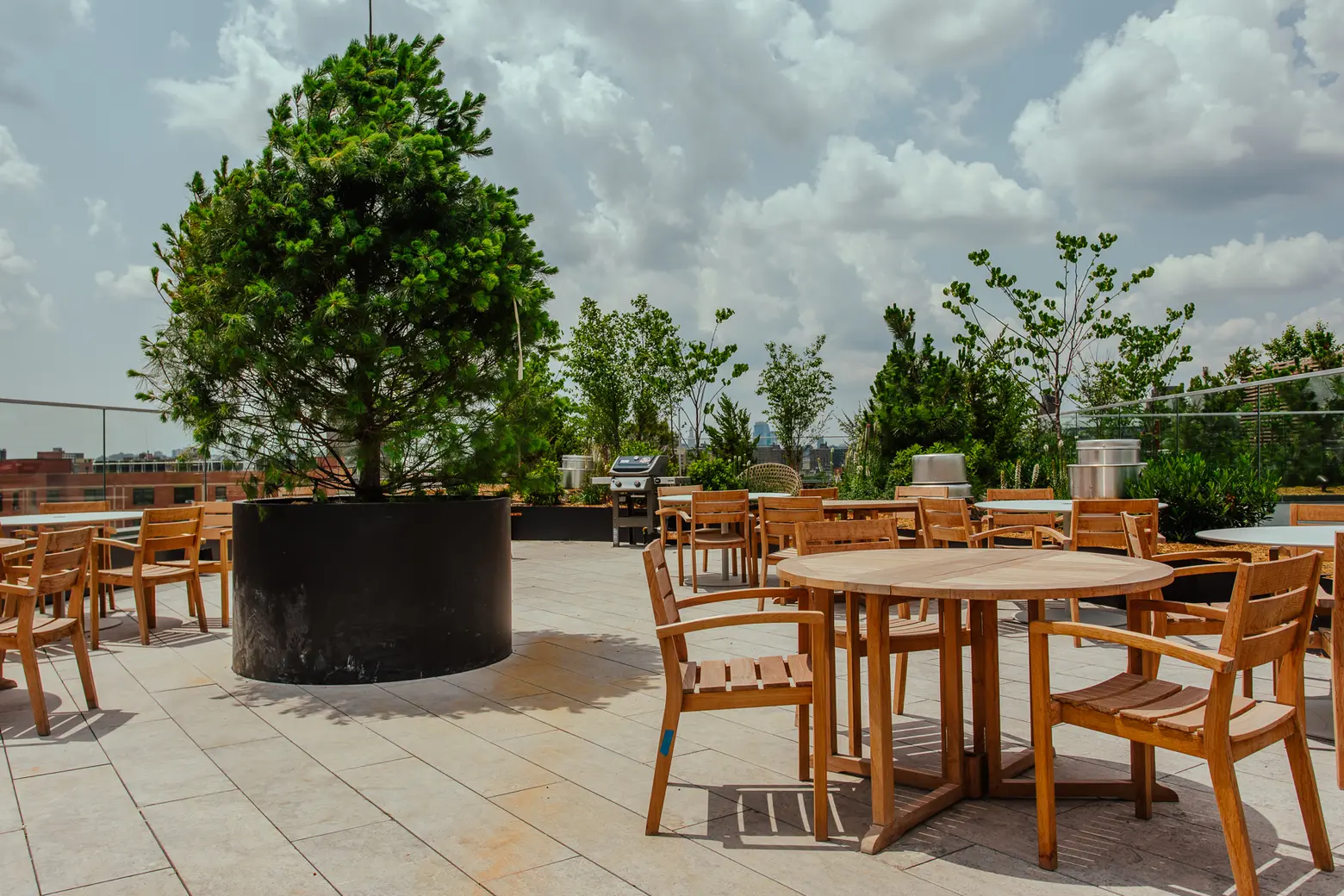 The Denizen's rooftop, which measures 60,000 square feet, will become a favorite for residents. The roof features landscaped walking areas and impressive views of Brooklyn and Manhattan, with no tall buildings to block it. There is also lots of seating, mini-golf and because why not, a hydroponic urban farm.
RELATED: 
All photos courtesy of Myspace NYC unless otherwise noted