100 chances to live at ODA's Rheingold Brewery development in Bushwick, from $913/month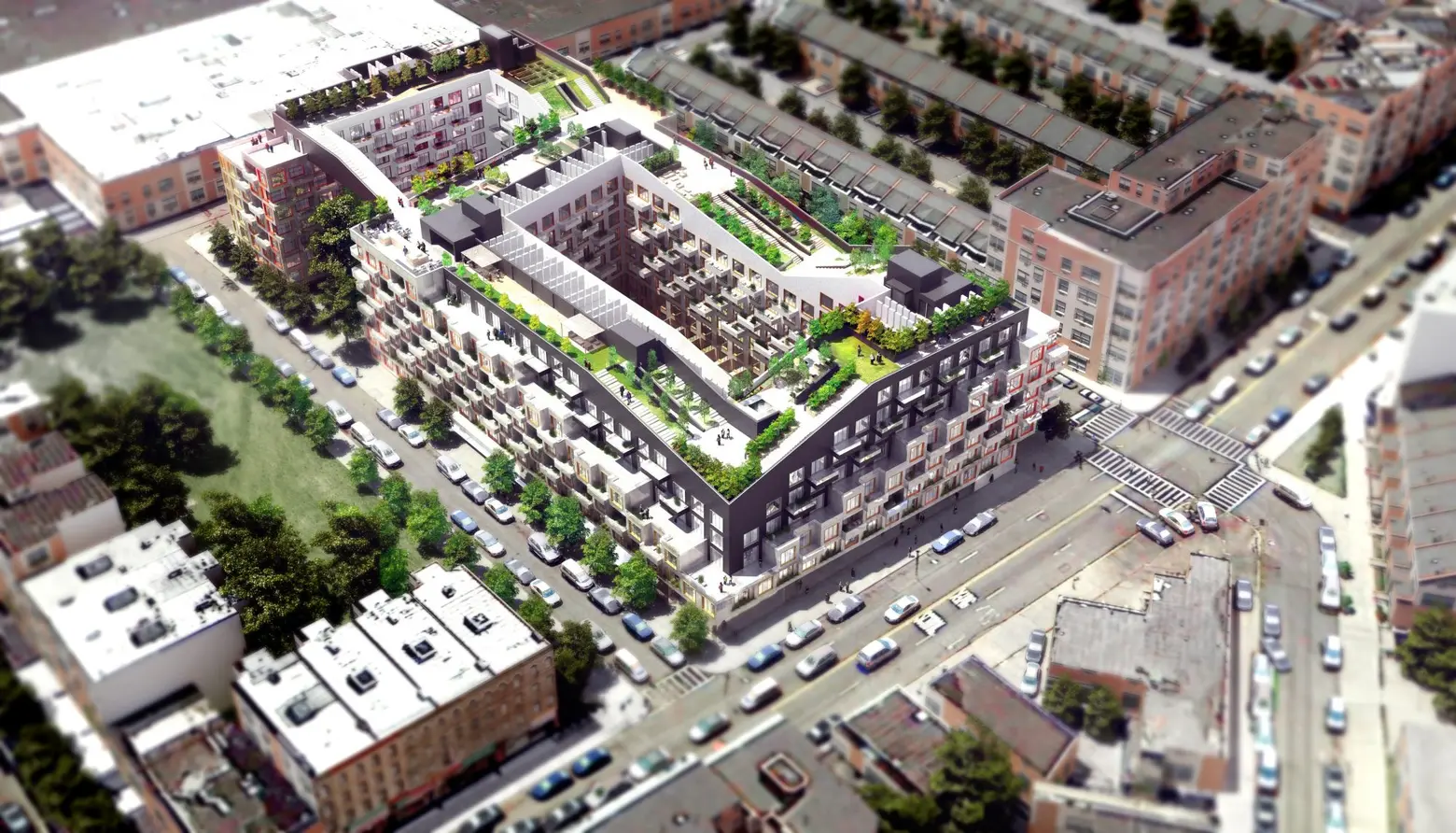 A lottery launched this week for 100 affordable units at 10 Montieth Street, part of the massive ODA-designed Rheingold Brewery development in Bushwick. The seven-story, 392-unit building topped out last September, with its distinct modular form, sloping rooftop garden and colorful frames. Amenities at the building include a climbing wall, laundry room, interior courtyard, game room, bike storage, children's playroom, art studios and much more. Qualifying New Yorkers earning 60 percent of the area median income can apply for the units, ranging from $913/studios to $1,183/two-bedroom apartments.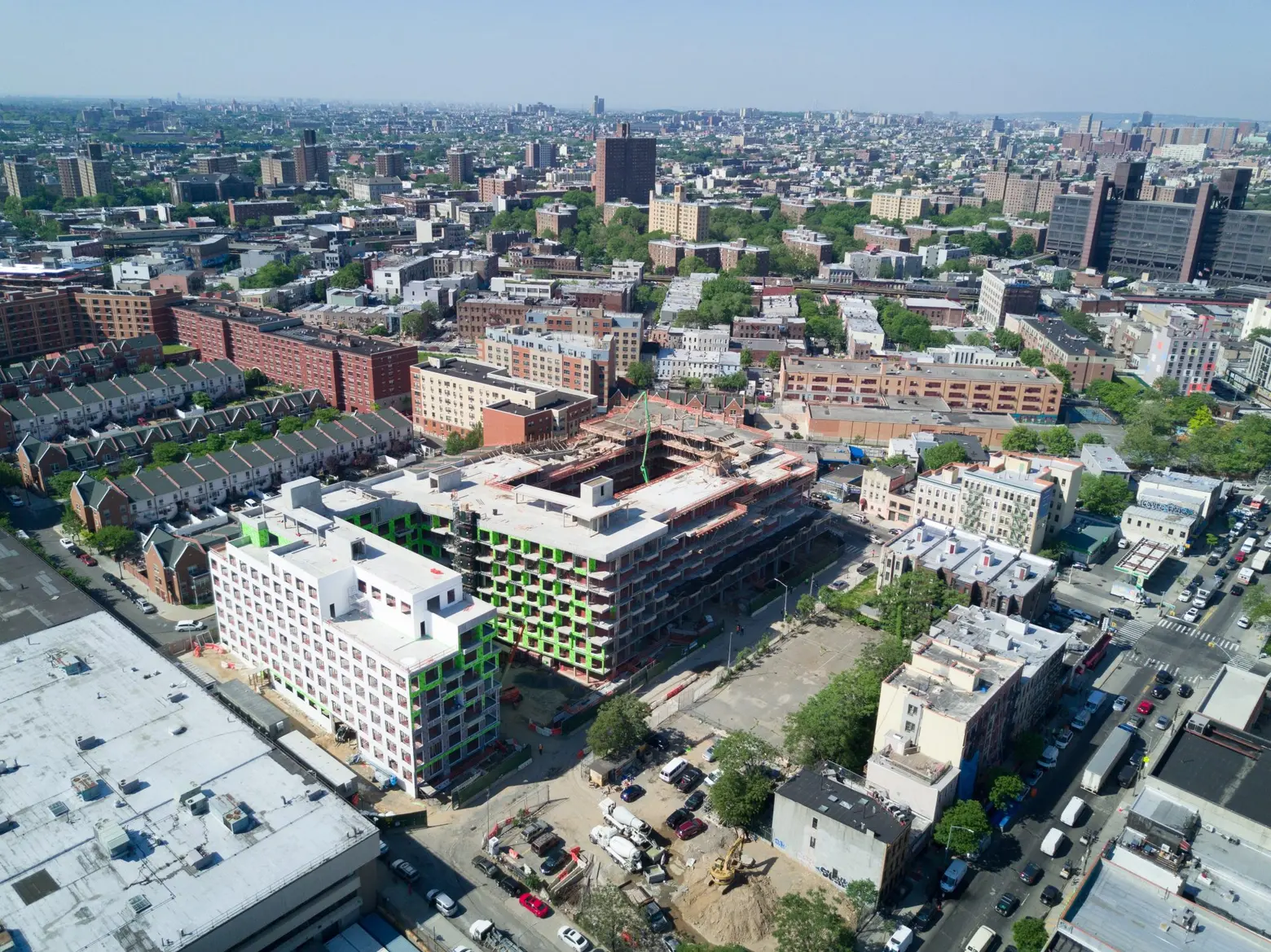 The building spans an entire block and sits lower in some areas to increase sunlight exposure for the courtyard. After the neighborhood rezoning, the property's original developers promised 30 percent of the units would be affordable. The Rabsky Group, who purchased the site in 2014 for $53 million, has lowered the number to 20 percent affordable.
The group's second project on the one-million-square-foot site is located at 123 Melrose Street, known as Evergreen Gardens. The building, which launched a lottery for 183 affordable units last month, includes a whopping 900 apartments, an 18,000-square-foot park and a 60,000-square-foot rooftop, with an urban farm and pool.
According to ODA's website, the brewery site "aims to become an integral part of the neighborhood by creating a highly porous architecture where the community can find a platform for activity and interaction."
Qualifying New Yorkers can apply for the affordable units at 10 Montieth Street until June 18, 2018. Fifty percent of units will be set aside for residents of Brooklyn Community Board 4. Complete details on how to apply are available here (pdf). Questions regarding this offer must be referred to NYC's Housing Connect department by dialing 311.
Use 6sqft's map below to find even more ongoing housing lotteries.
If you don't qualify for the housing lotteries mentioned, visit CityRealty.com's no-fee rentals page for other apartment deals in the city.
RELATED: 
Images via ODA Architects