REVEALED: ODA's New Bushwick Rental Project Looks a Lot Like BIG's 8 Tallet in Copenhagen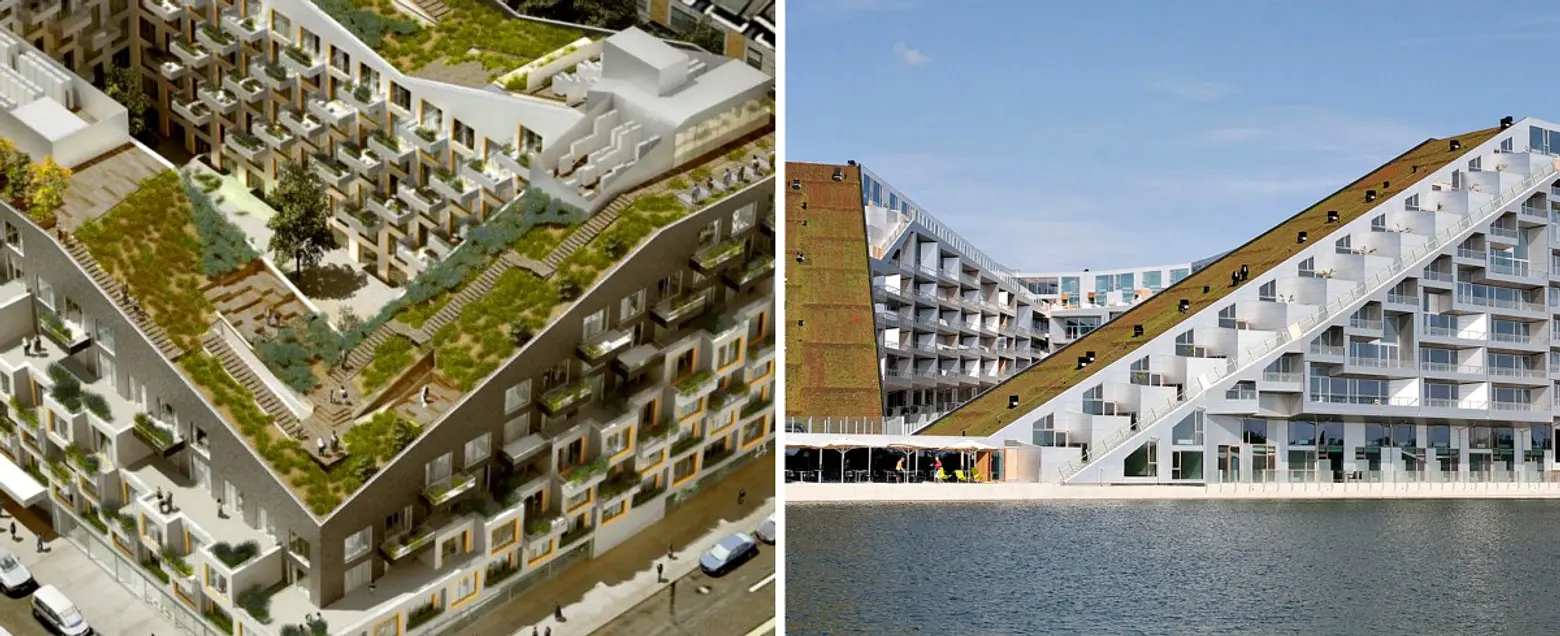 ODA's 10 Montieth Street (L); BIG's 8 Tallet (R)
If imitation is the sincerest form of flattery, then Bjarke Ingels should give himself a big pat on the back. A newly revealed residential design by architectural firm ODA for the Rheingold Brewery site in Bushwick looks a lot like Bjark Ingels Group's (BIG) 8 Tallet in Copenhagen.
The Denmark building takes the shape of a figure 8 with a sloping ramp that runs from the base of the building to its roof, creating a large interior courtyard. Similarly, the 400-unit rental building planned for Bushwick at 10 Montieth Street has a subtle bow-tie shape with a sloping, zig-zagging green roof and amenity-laden courtyard. And just as 8 Tallet is the largest private development ever undertaken in Denmark, ODA's 400,000-square-foot building would be the largest residential building ever built in the area if completed.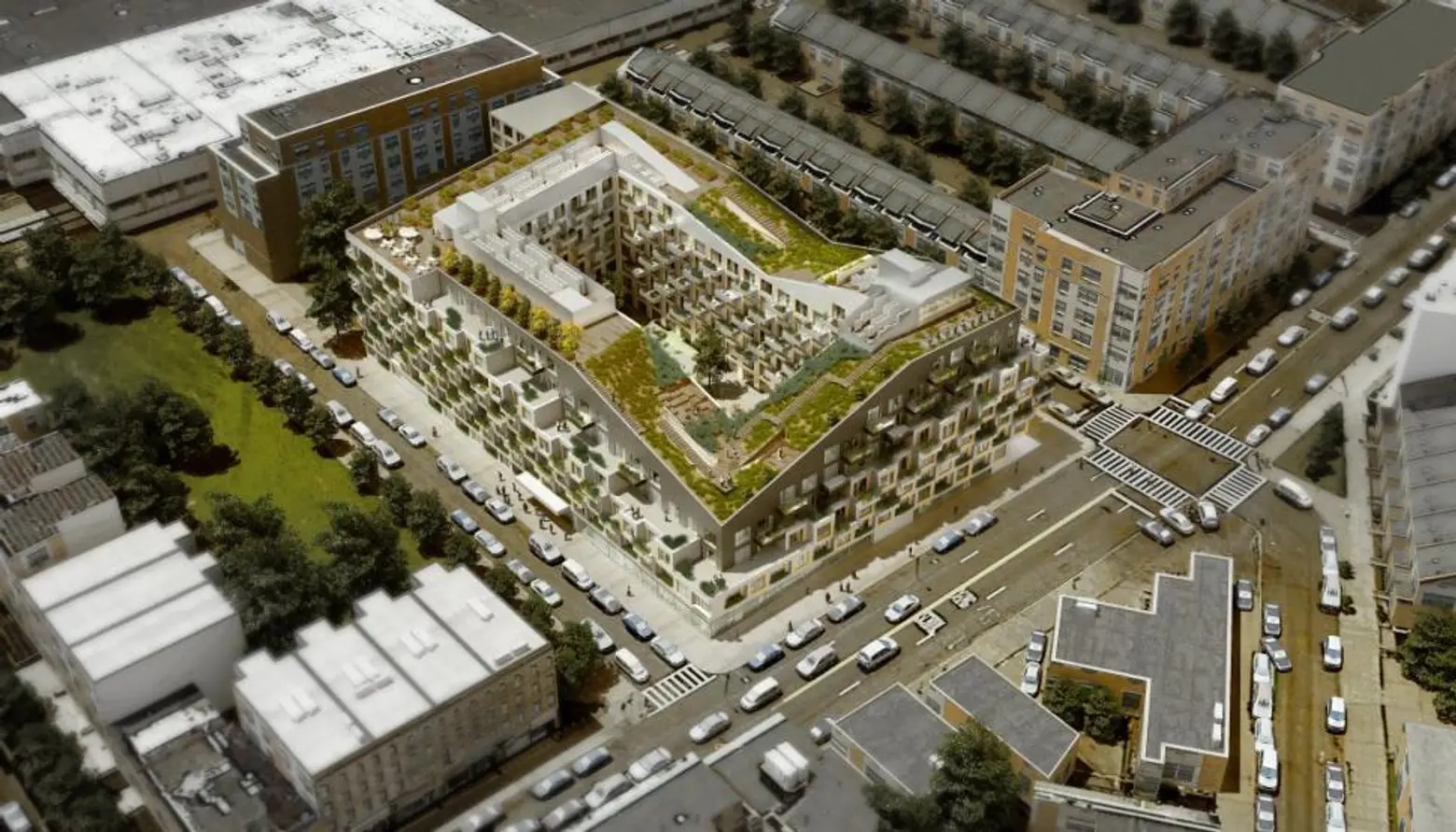 ODA was tapped by developer Simon Dushinsky of the Rabsky Group for the 10 Montieth Street project. True to ODA's style, the building takes a boxy form with protruding and recessed elements. Its defining element is the 25,000-square-foot landscaped green roof, which would offer a running and hiking court, outdoor barbecue areas, and an outdoor cross training facility. Described as a "chill space," likely marketed to stereotypical Brooklyn hipsters, the roof also boasts urban farming areas, a graffiti wall, swings and a bocce court. The 19,000-square-foot interior courtyard would house a dog run, fire pit, and a mini amphitheater. Other perks in the amenity-packed building include co-working spaces, a café, a media and screening room, a gym, a yoga room, and a kids' play room.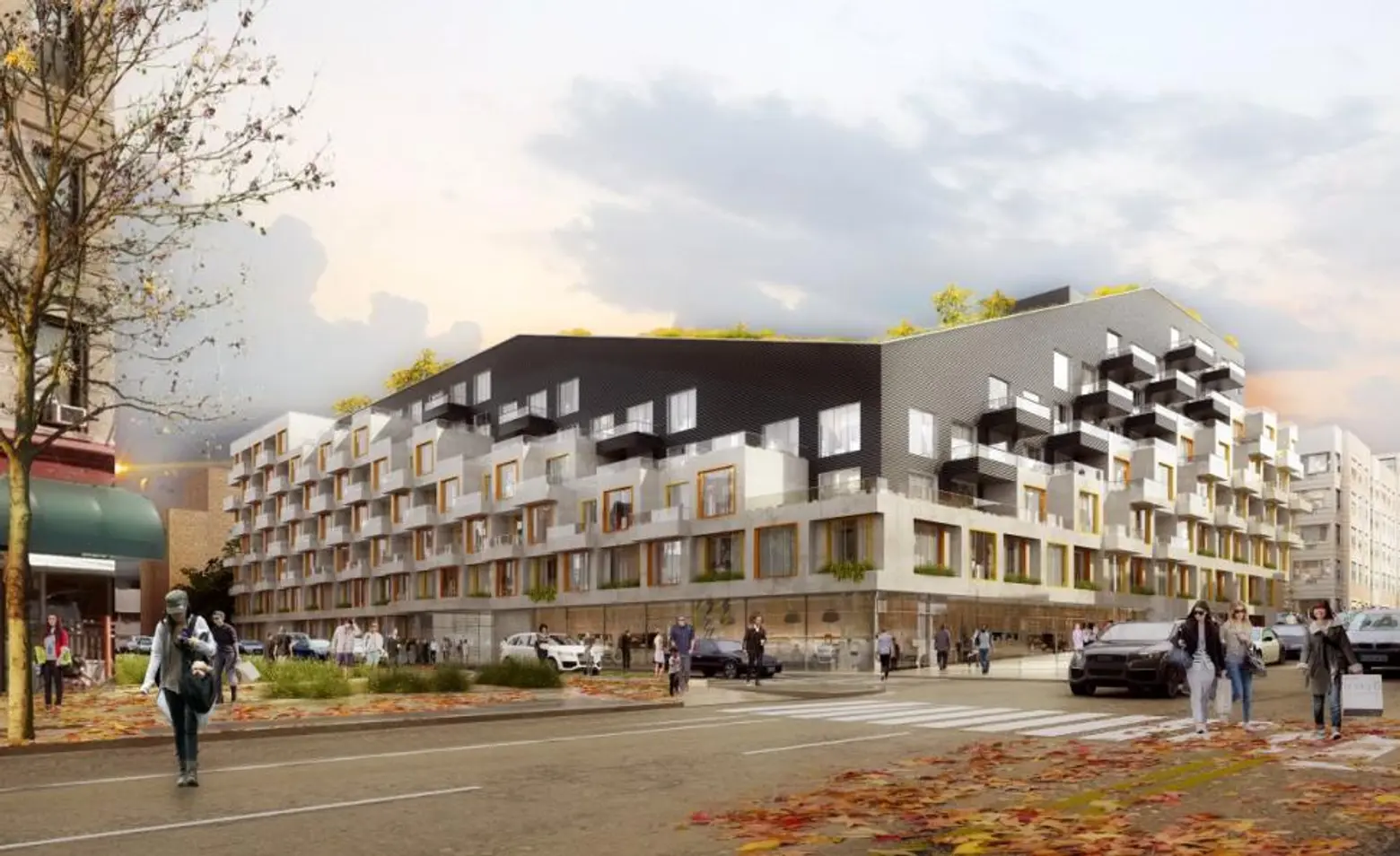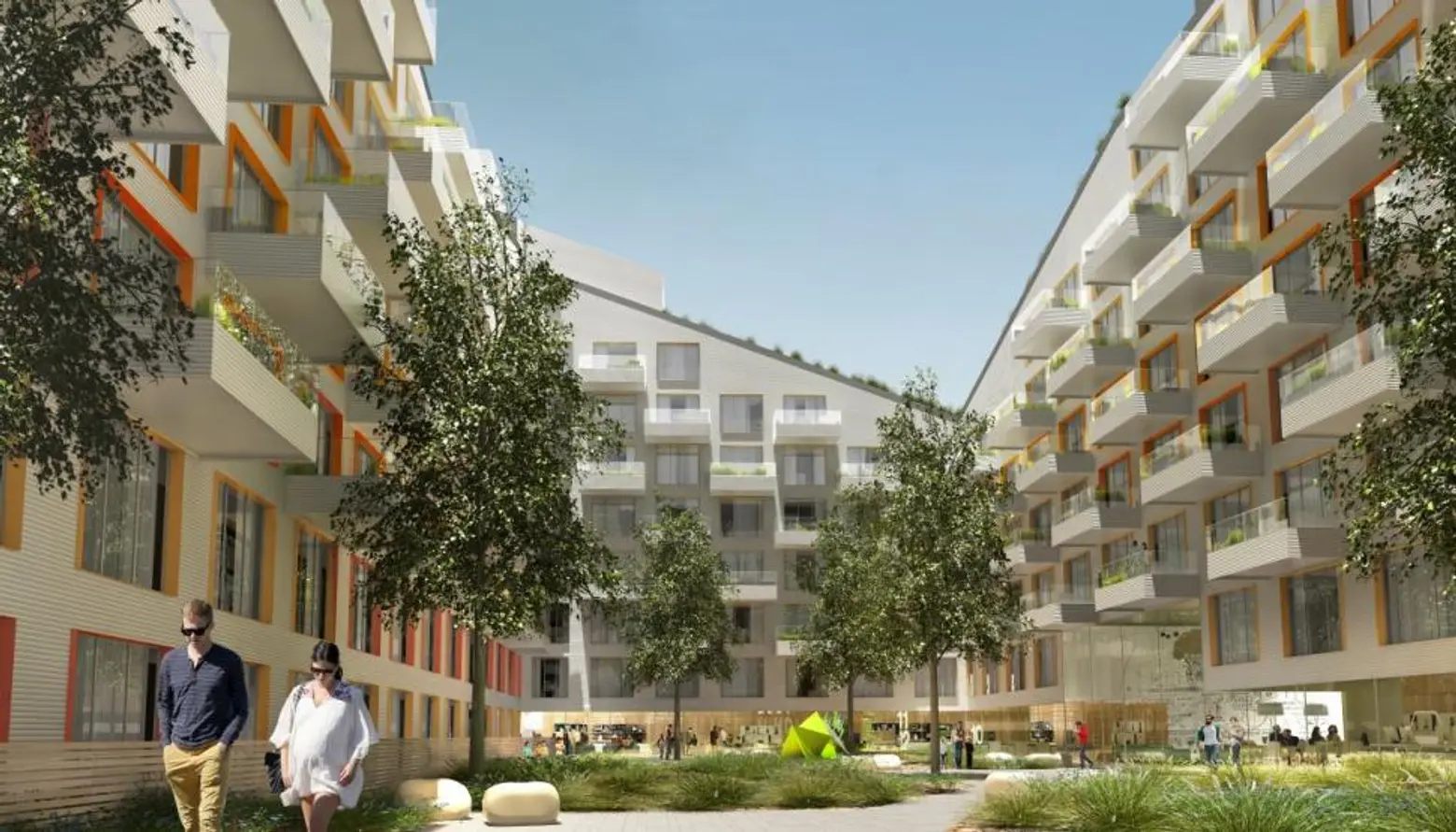 The Rabsky Group purchased the seven-story structure last year for $53 million. The rental complex will be an 80/20 inclusionary-housing project, broken down into 123 studios, 228 one-bedrooms, and 41 two-bedrooms, half of which will have private outdoor spaces. Eran Chen, founder of ODA, told The Real Deal: "The present wave of urban renewal in Bushwick gives us not only the opportunity but the responsibility to adjust old modes of living to our current ways of life. We aim to discover new territories that will attract the growing demands of a young demographic, creating a strong sense of community and providing the kind of housing forms we all dream of."
RELATED:
[Via The Real Deal]
10 Montieth Street renderings via ODA