VIDEO: Drone footage shows construction of ODA's massive Rheingold Brewery site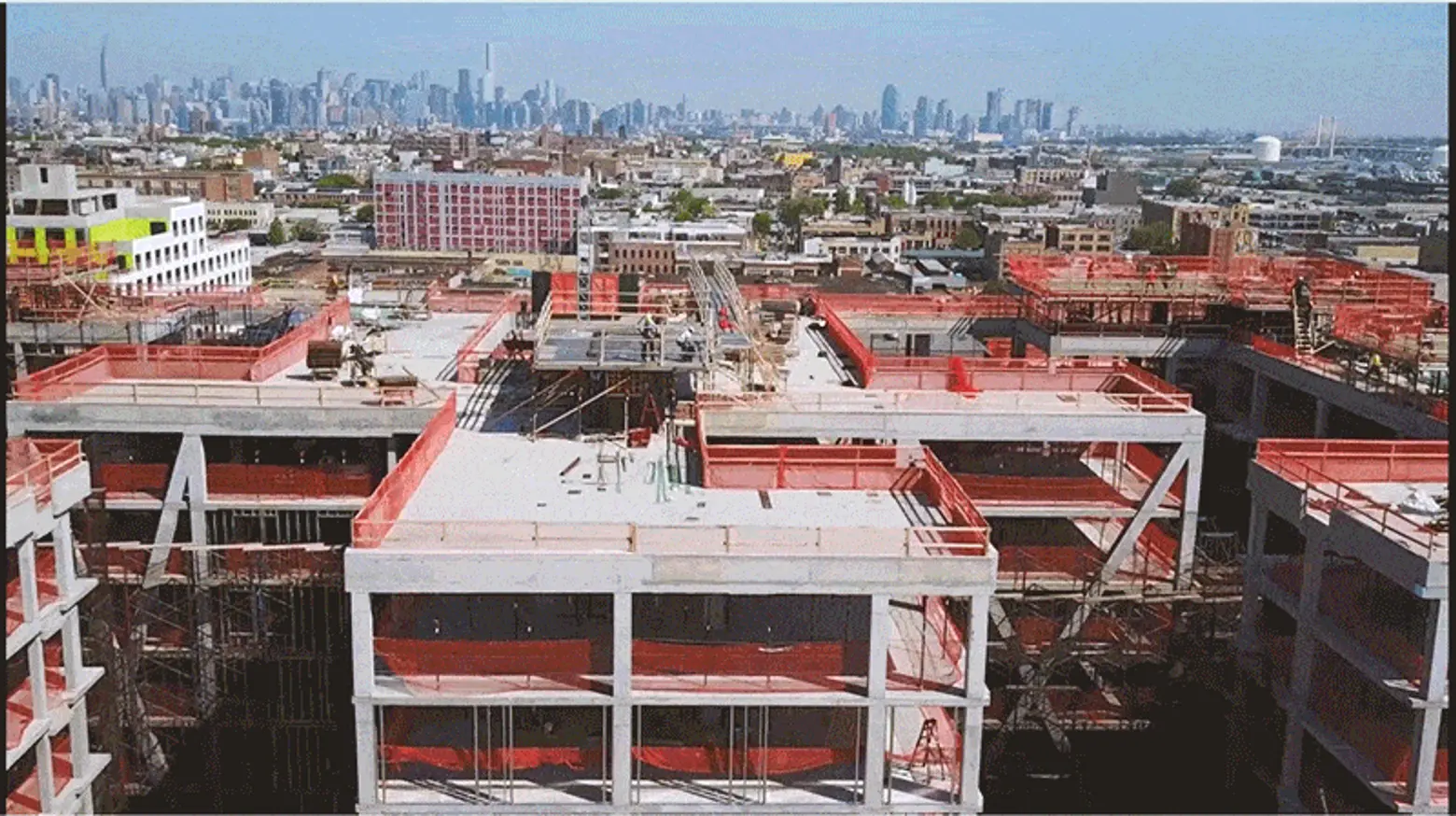 Slated to be the largest influx of housing created in Bushwick ever, ODA Architect's two projects on the old Rheingold Brewery site continue to progress. Rabsky Group's 10 Montieth Street, a nearly 400,000-square-foot, seven-story building with 392 units, just topped out. And All Year Management's impressive development, totaling one million square feet, at 123 Melrose Street is currently being clad. Overall, the two projects will span three full city blocks.
ODA_Construction Bushwick from ODA on Vimeo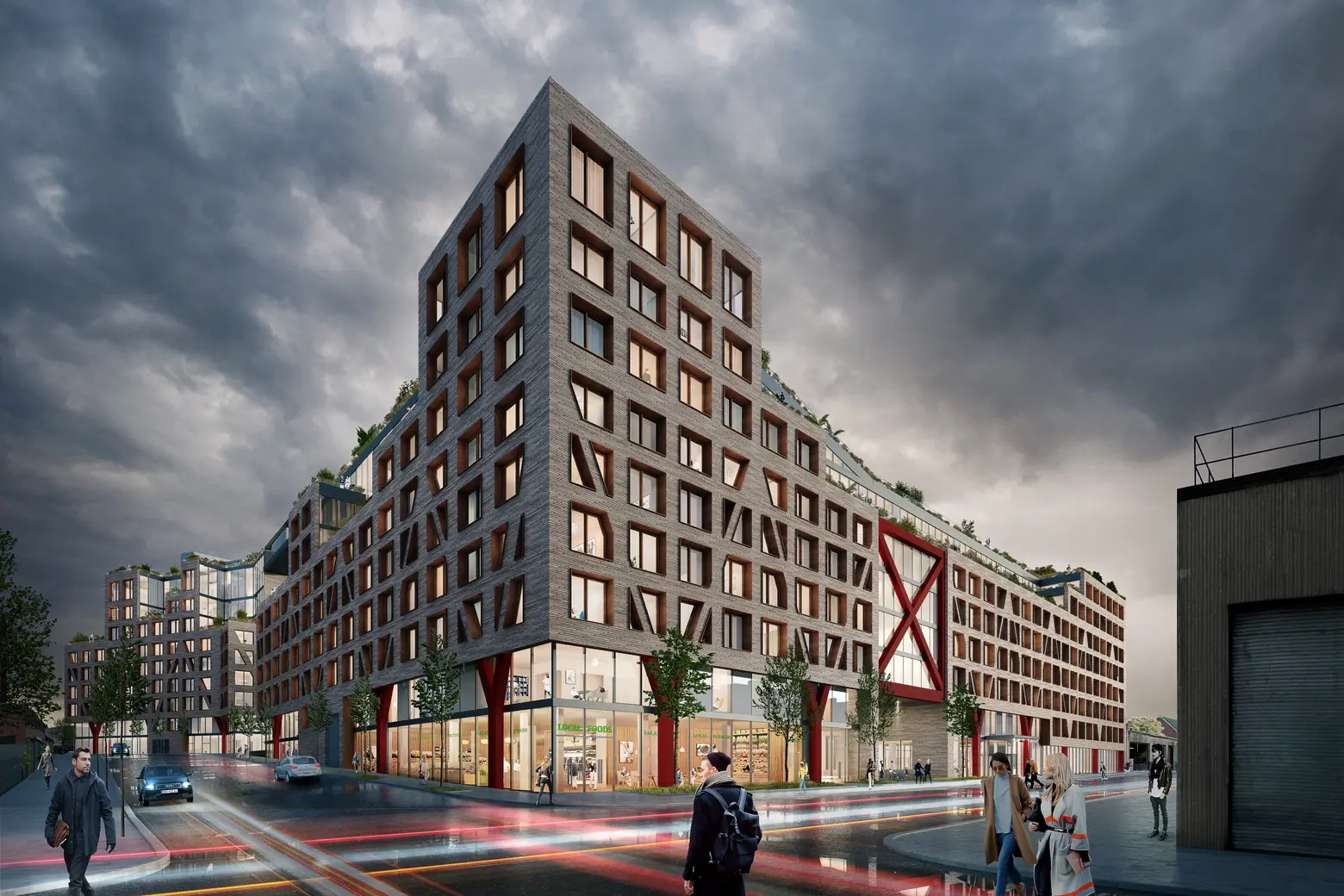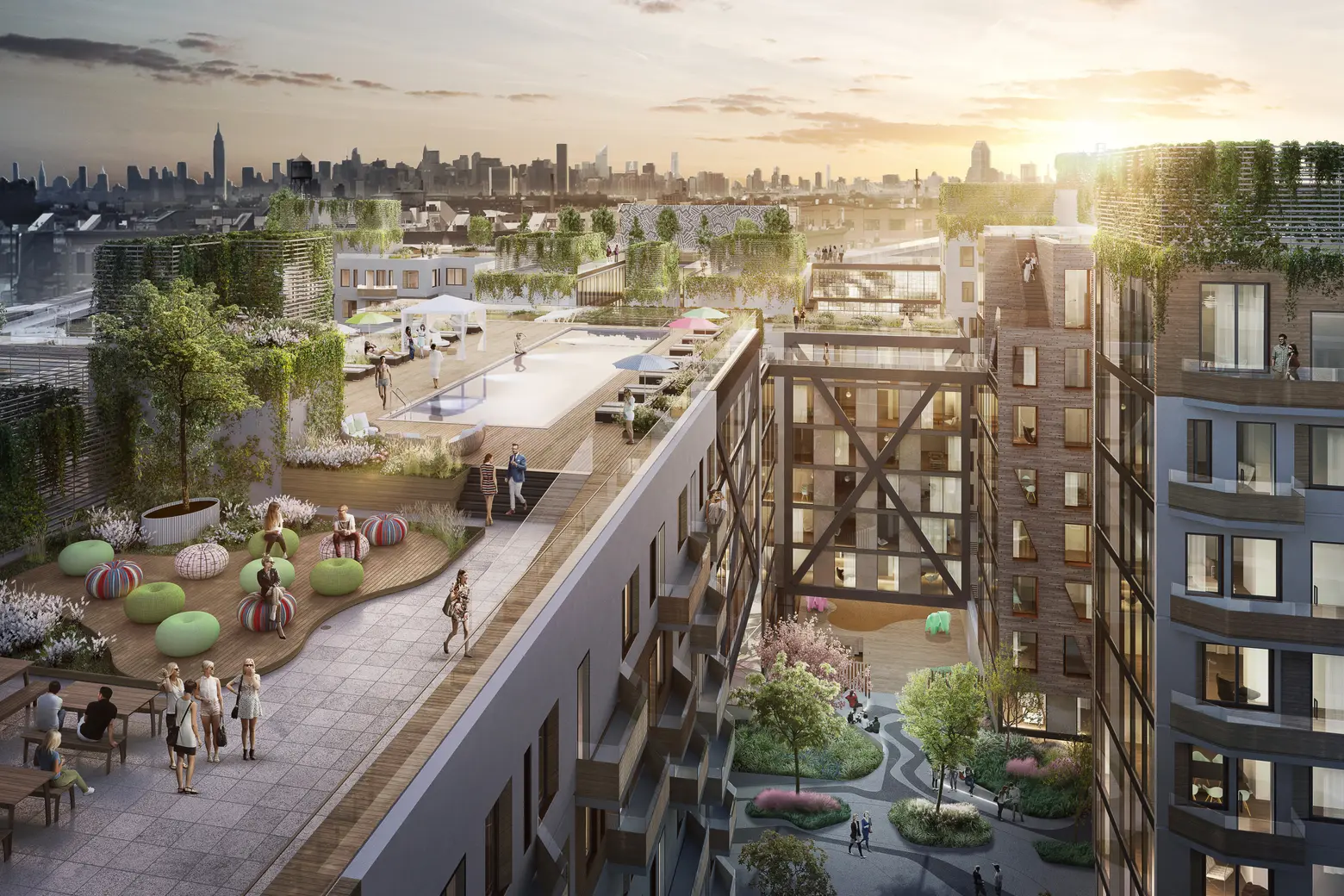 Renderings of 123 Melrose Street, via ODA Architects
The drone footage shows just how big ODA's projects will be when completed. All Year's 123 Melrose Street development will include 800 to 900 units with 20 percent of them affordable. The group plans to add courtyard and landscaped areas to the large building, as well as a plaza with coffee shops, art galleries, recreational facilities and much more. Supporting Bushwick artists, 123 Melrose will commission local artwork to decorate its walls.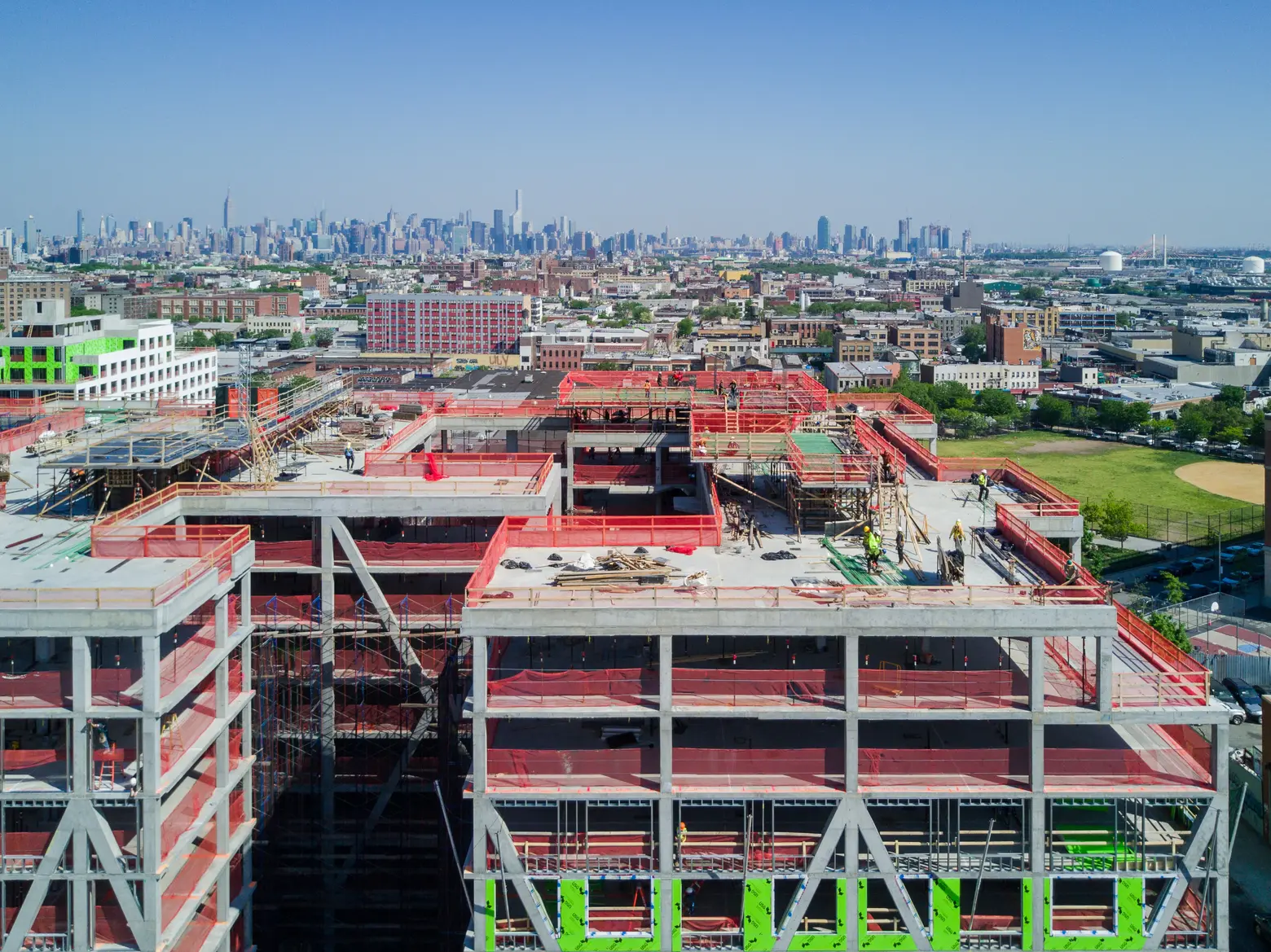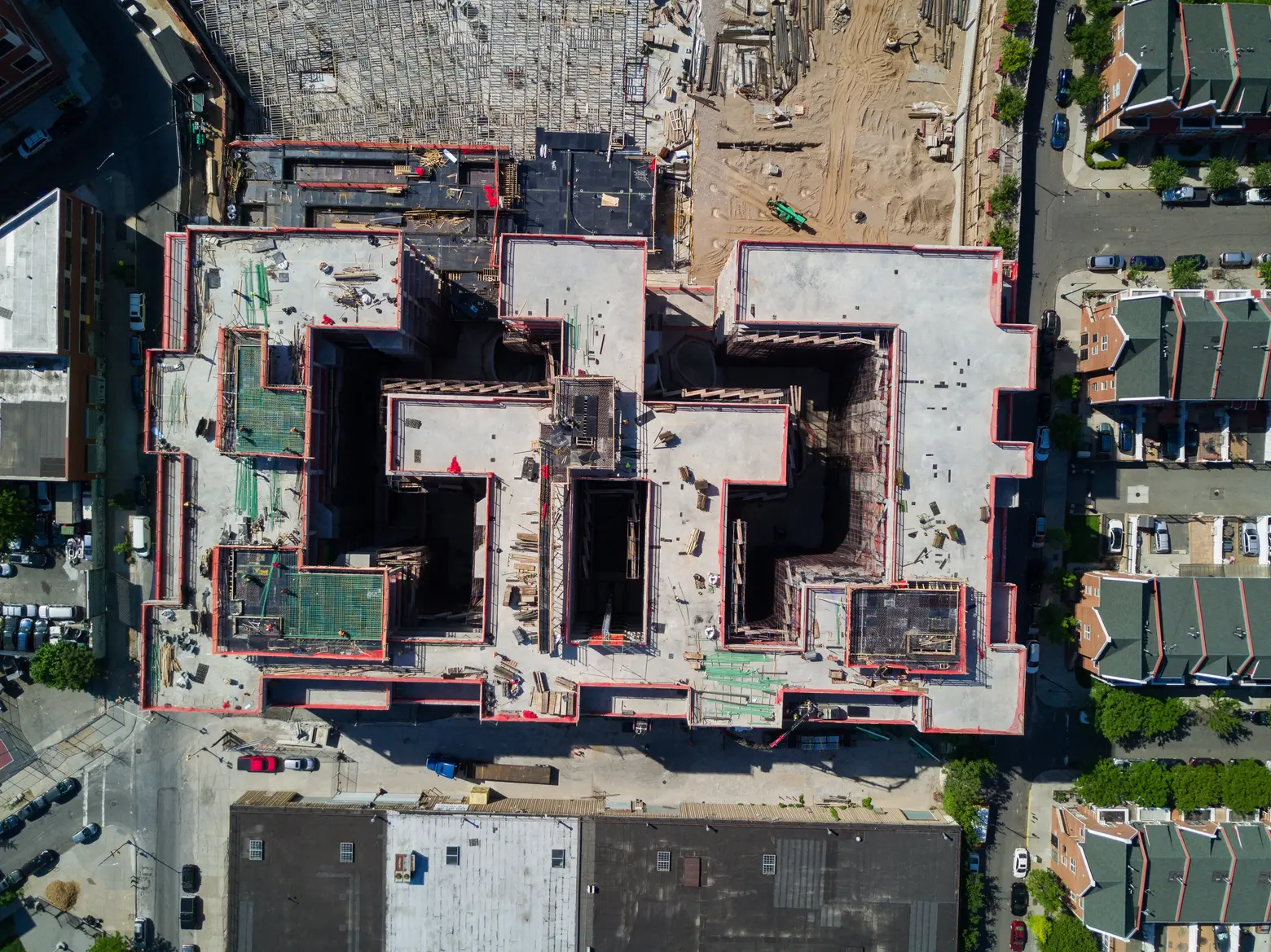 Construction underway at 123 Melrose Street, via ODA Architects
Plus, the amenities at the site are impressive. There will be a 60,000-square foot roof that will focus on relaxation and fitness, as well as an urban farm that will allow residents to harvest fresh produce. In the center of 123 Melrose, a 17,850-square foot park will sit, aimed at creating a community center open to the public.

Renderings of 10 Montieth Street, via ODA Architects
At ODA's 10 Montieth Street development, which spans 379,675 square feet, features a green park area, running and hiking course, an urban farm, space for meditation and spacious outdoor areas. Plus, the building's roof has a sloping topography, connecting nature with residents from the top four floors.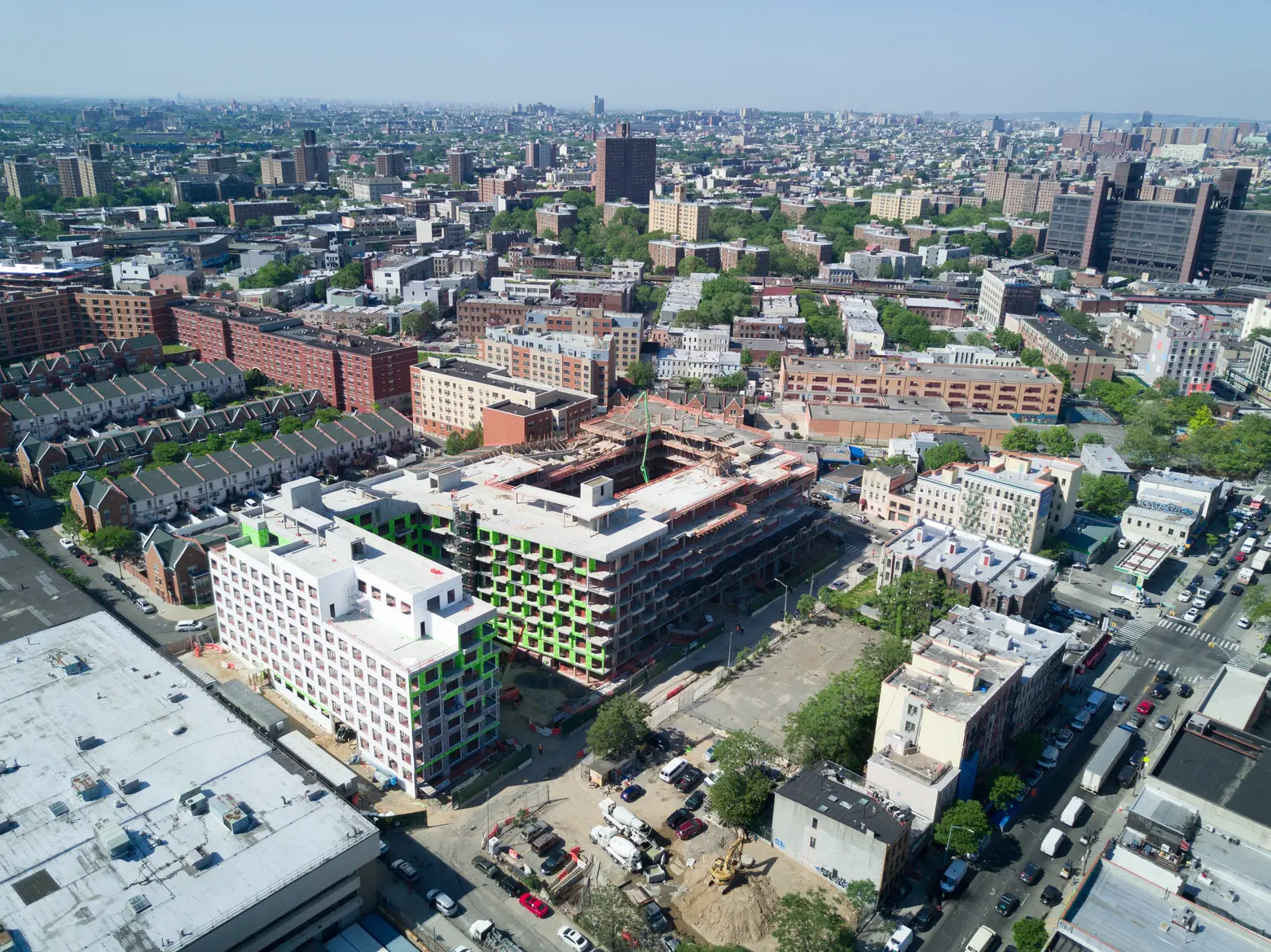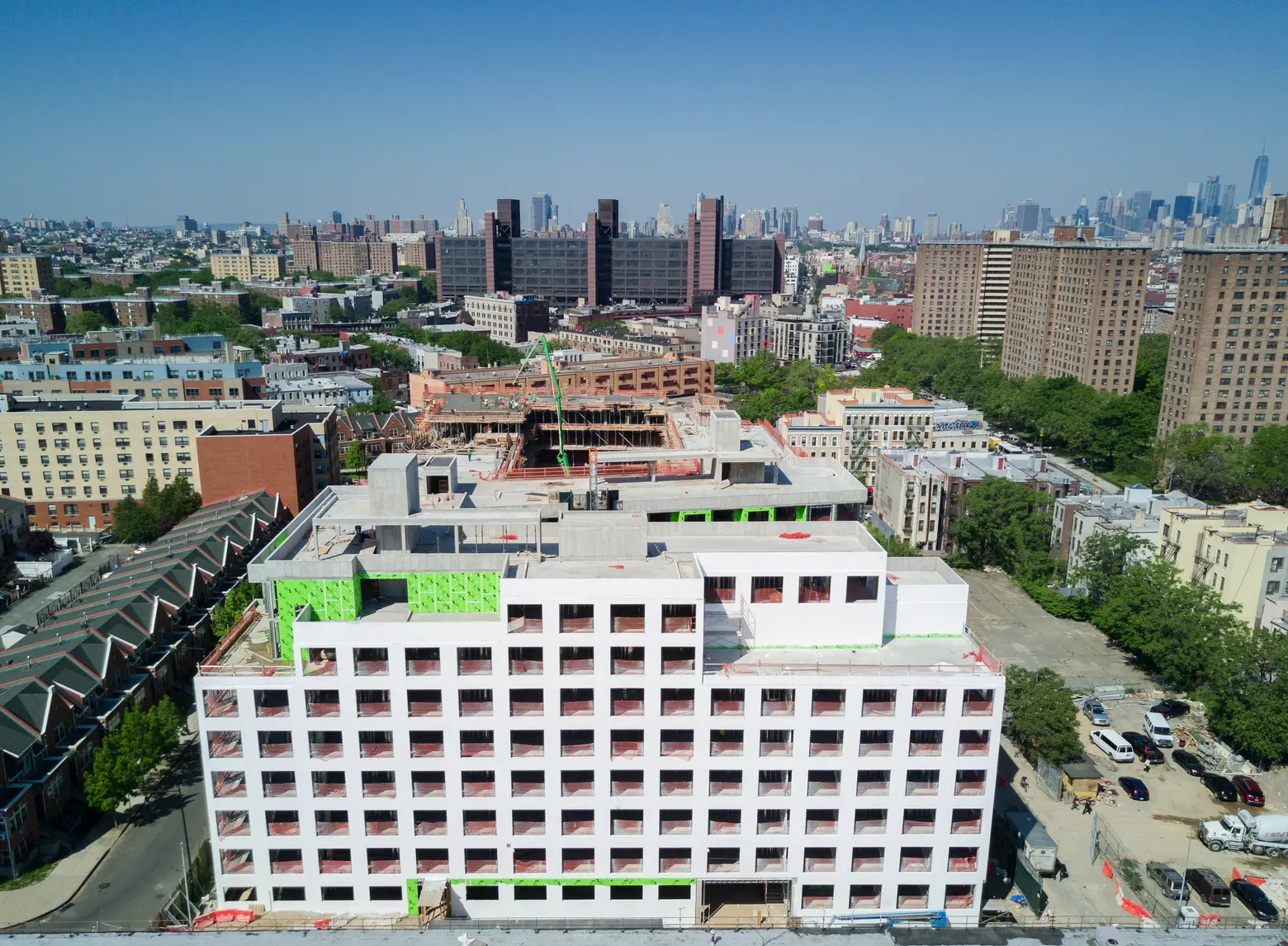 Construction progressing at 10 Montieth Street, via ODA Architects
At 10 Montieth, there will be 392 units, with half of them featuring private outdoor space. A 19,000-square-foot interior courtyard has space for a park, a dog run, an amphitheater and a fire pit. Construction of 10 Montieth began in the spring of 2015, just topped out and is expected to be finished by next summer.
RELATED: