NYPL unveils $317M master plan and renderings for iconic main branch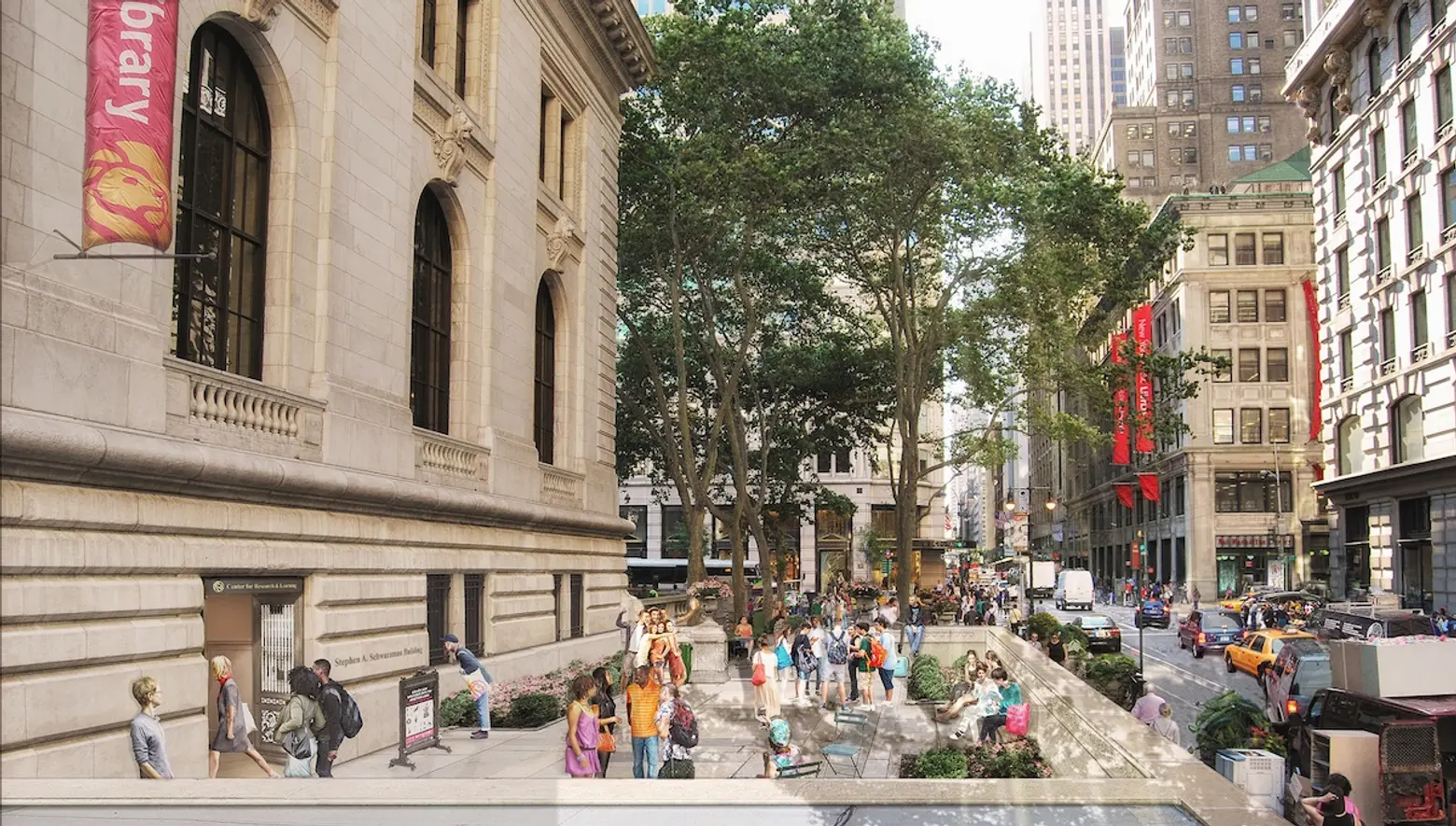 New 40th Street entrance. Credit: Mecanoo with Beyer Blinder Belle
At a Board of Trustees meeting Wednesday evening, The New York Public Library revealed the $317 million master plan that will guide the renovation of the iconic Stephen A. Schwarzman Building on Fifth Avenue and 42nd Street. The plan was developed by Dutch architecture firm Mecanoo and the NYC-based Beyer Blinder Belle. The historic Midtown Beaux-Arts building is home to one of the nation's leading research libraries as well as historic spaces like the landmarked Rose Main Reading Room, the Maps, Periodicals, and Genealogy reading rooms, and Astor Hall.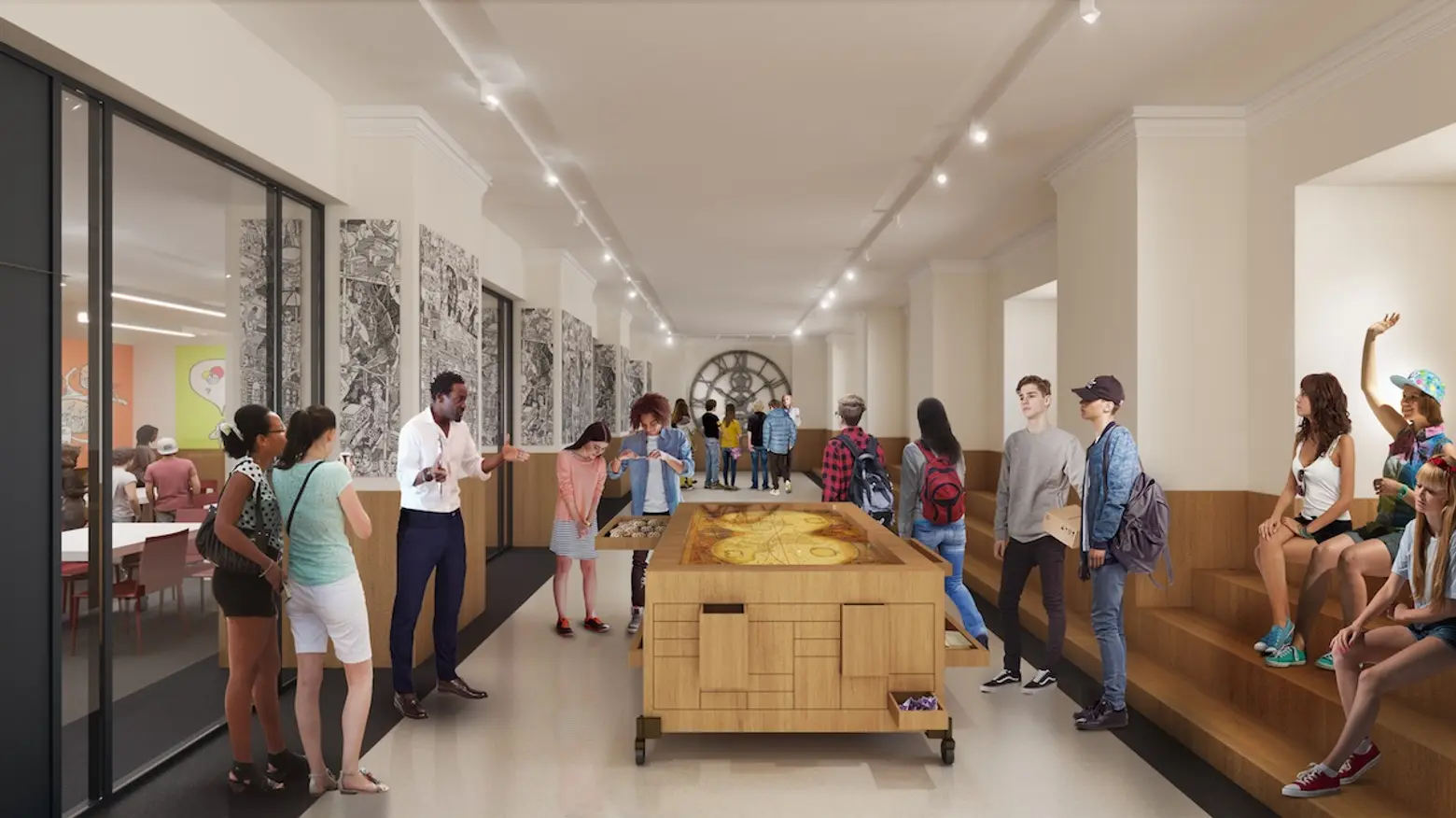 Center for Research and Learning. Credit: Mecanoo with Beyer Blinder Belle
Rendering of new exhibition space. Credit: Mecanoo with Beyer Blinder Belle
The plan will include the transformation of former staff or storage spaces into public spaces for research, exhibitions, and educational programs with 20 percent more public space being added to the building; the transformation of long-underutilized, historic spaces for research and programs, including the new Lenox and Astor Rooms; a 40th Street entrance with a plaza and new elevator bank to ease congestion; an improved visitor experience including new bathrooms and modernized infrastructure including a café and expanded shop; a new Center for Research and Learning that will introduce high school and university students to the array of collections and uses of the research library; and a new permanent but rotating exhibition of NYPL treasures in the library's Gottesman Hall.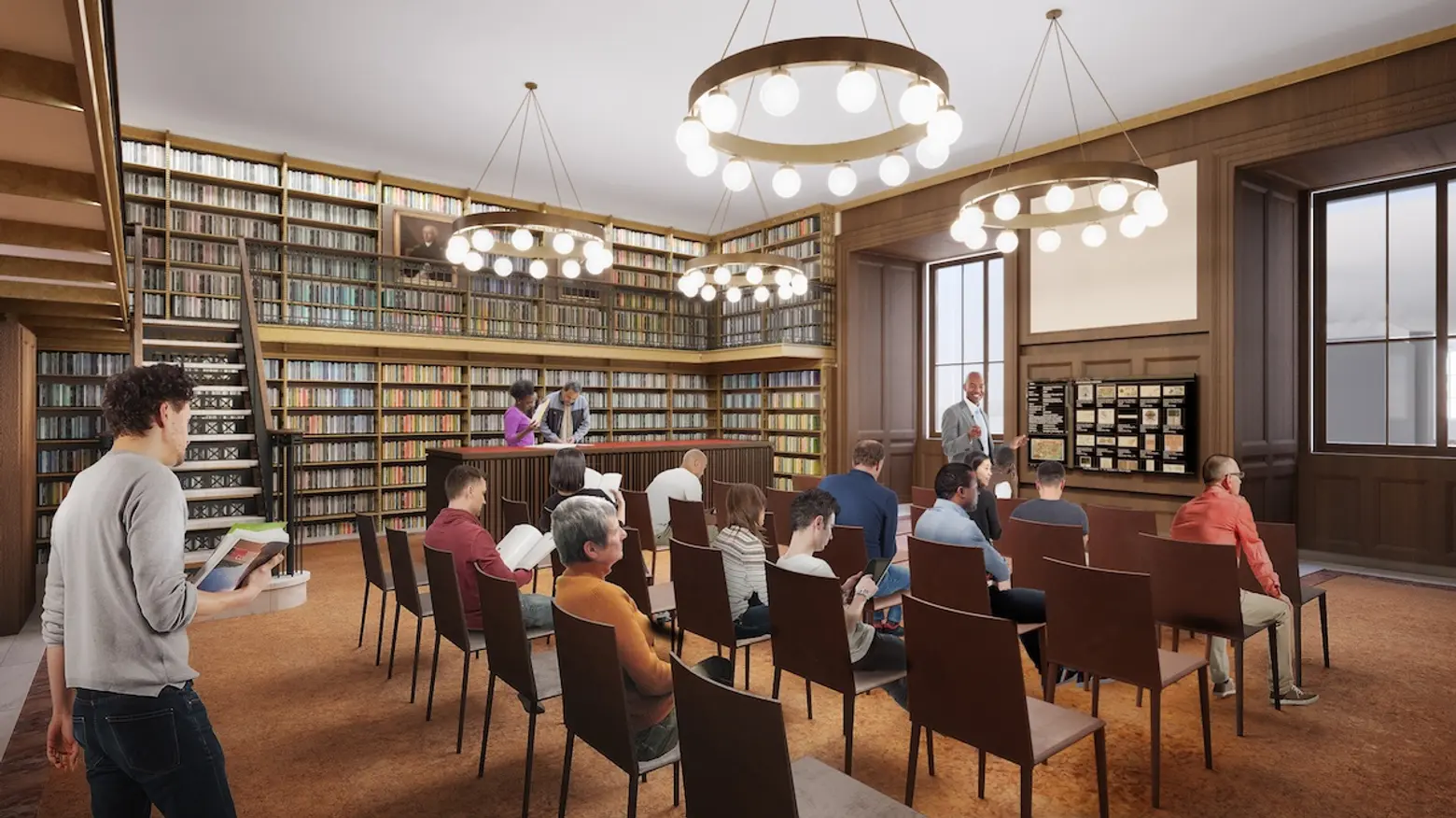 Astor Room. Credit: Mecanoo with Beyer Blinder Belle
The Master Plan does not, however, include a definitive plan for the central stacks beneath the landmarked Rose Reading Room. The stacks–seven floors of shelving built along with the library in 1911–have remained mostly empty for several years, with the books having been moved offsite to high-density shelving under Bryant Park, as they are no longer fit to hold research materials. The library has commissioned Mecanoo and Beyer Blinder Belle to do a study examining possibilities for the 175,000-square-foot space.
The Stephen A. Schwarzman Building Master Plan is calling for investment beginning 2018 and continuing through 2021, with work to be done in two phases using private funds. A public presentation of the plan will be held on Monday, November 20 at 5 PM in the Schwarzman Building's Celeste Auditorium.
The plan is being unveiled as work begins on a total renovation of the Library system's central circulating branch, the Mid-Manhattan Library, located across Fifth Avenue, which is scheduled to reopen as the completely renovated Stavros Niarchos Foundation Library in early 2020.
RELATED: