The NYPL's iconic Rose Reading Room reopens to the public today!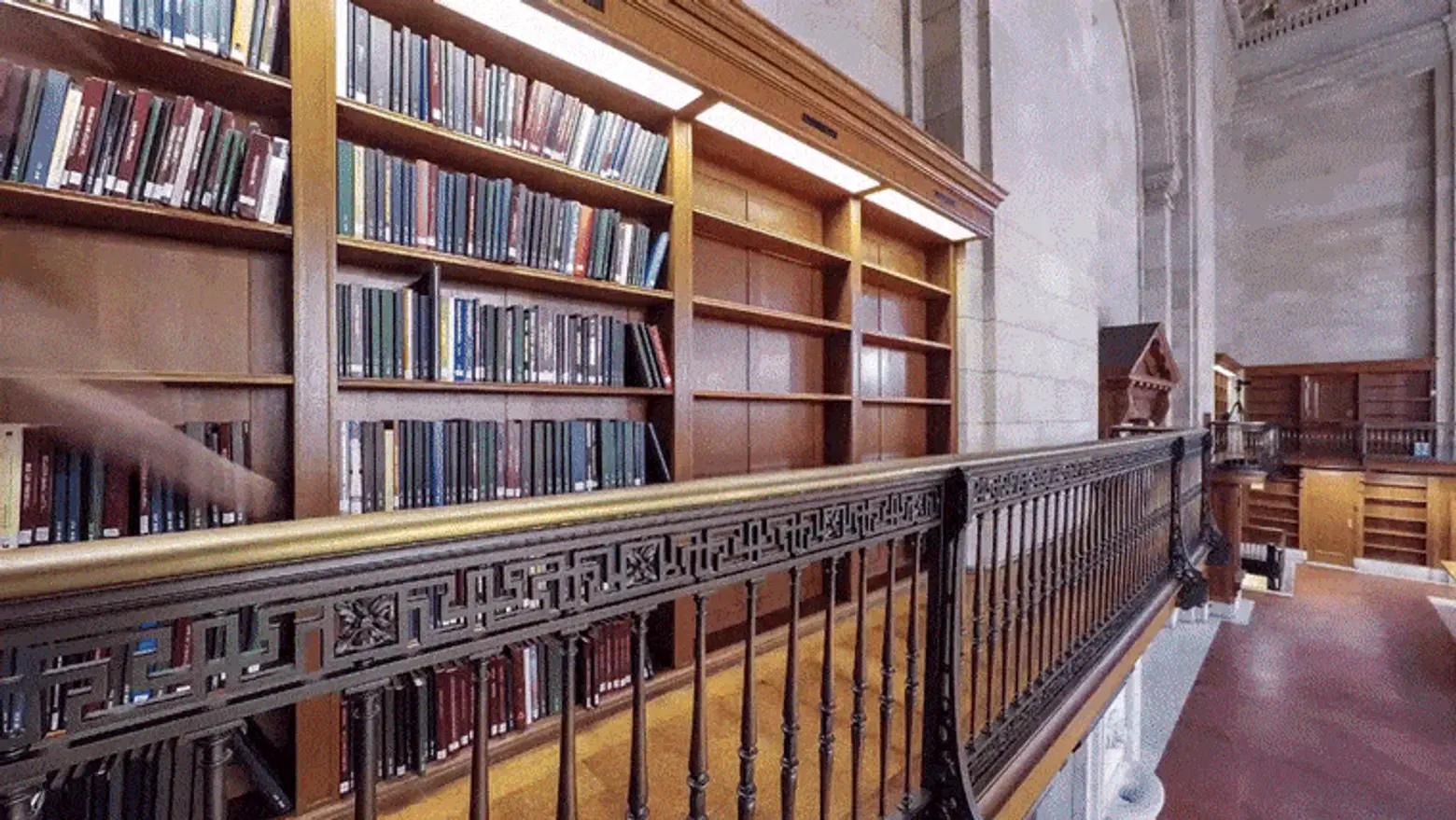 The New York Public Library's Rose Reading Room and Bill Blass Public Catalog Room officially reopened to the public today at 10 AM. Early this morning, NYPL staff held a ribbon-cutting celebration for two adjacent spaces located on the third floor of the iconic Stephen A. Schwarzman Building on 5th Avenue. Both rooms had been closed to the public for more than two years for repairs and restorations.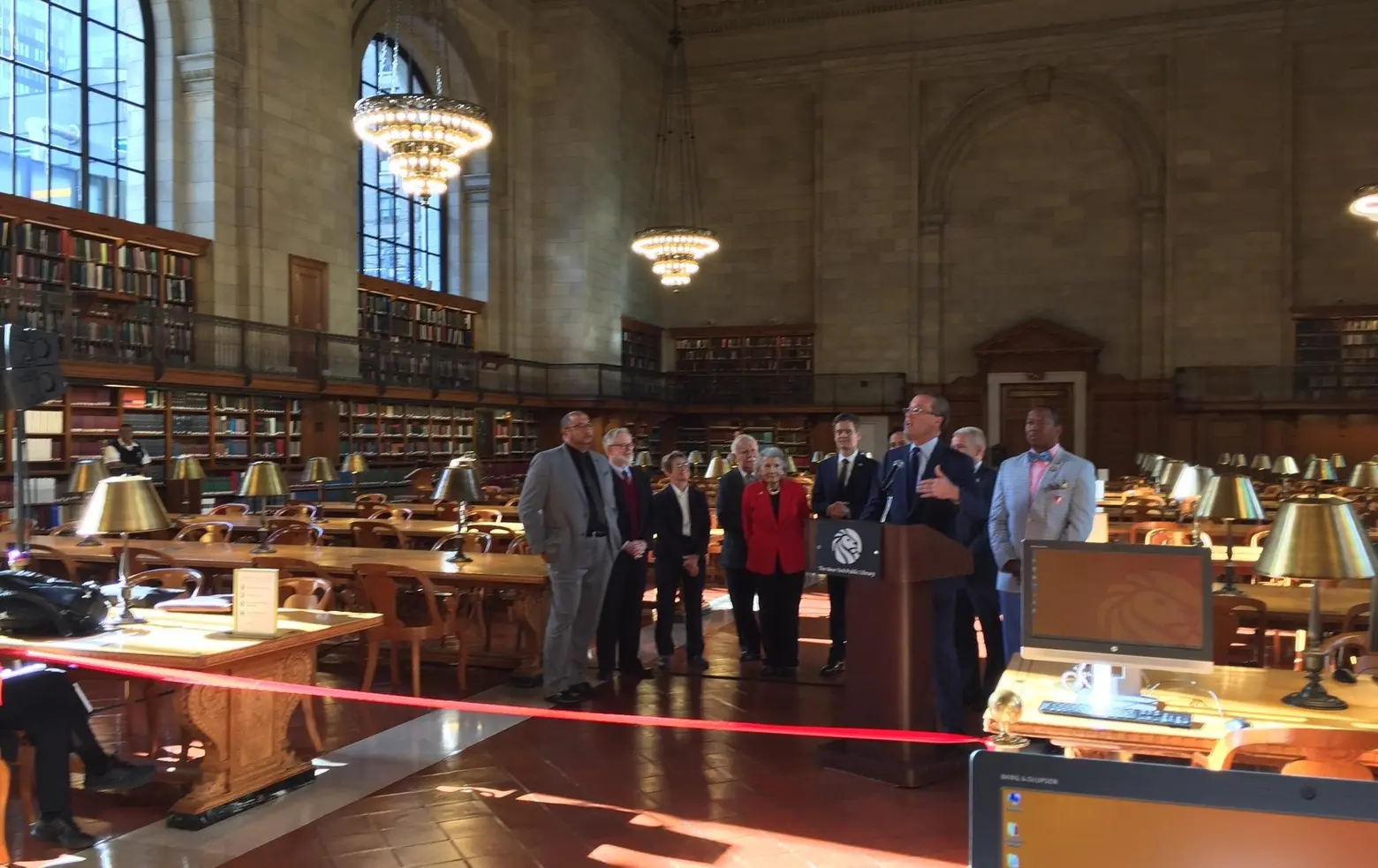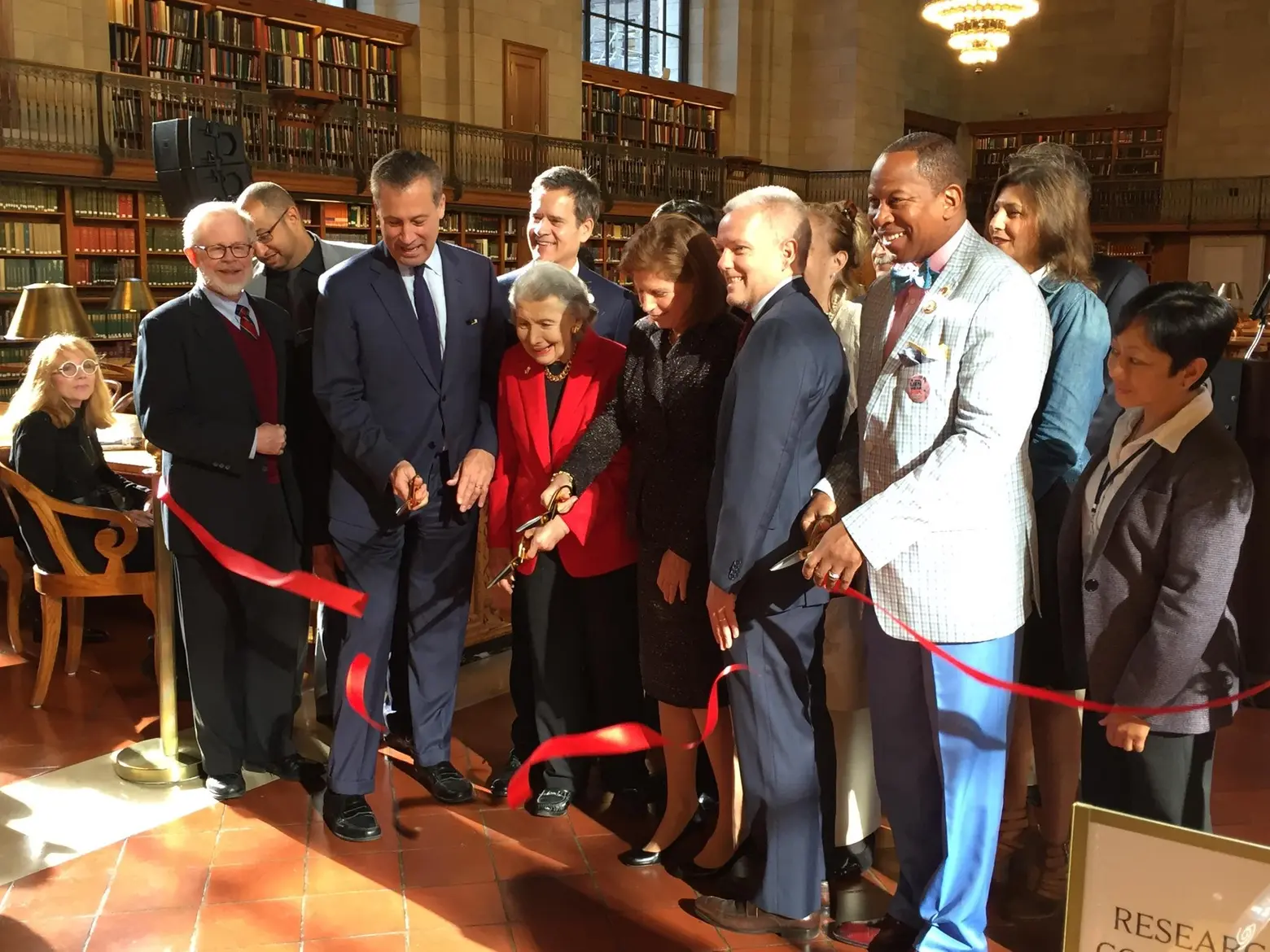 At the ribbon cutting, Sandy Rose in red. Via 6sqft
"The Library has eagerly anticipated the reopening of these glorious rooms, architectural gems which for over 100 years have been home to scholars, writers, students, and all members of the public who want to access our renowned research collections, learn, and create," NYPL President Tony Marx said. "As great stewards of all of our libraries, we are proud of this important project, which ensures that these spectacular spaces remain as inspiring as they were on they day they opened."

A video of the books being returned to the Rose Room, created by Max Touhey Photography 
The restoration work was initiated in 2014 when a plaster rosette fell more than 50 feet from the ceiling of the Reading Room. This single incident was enough to prompt the NYPL to undertake a full inspection of the space, and in turn a $12 million renovation (though engineers did deem the ceiling to be in fine condition). In addition to recreating the fallen rosette, the library also reinforced the other 899 rose ornaments with steel cables, recreated the original 27′ x 33′ ceiling mural painted by James Wall Finn in the Catalog Room, and refurbished the rooms' chandeliers, which included swapping out the existing light bulbs for LEDs.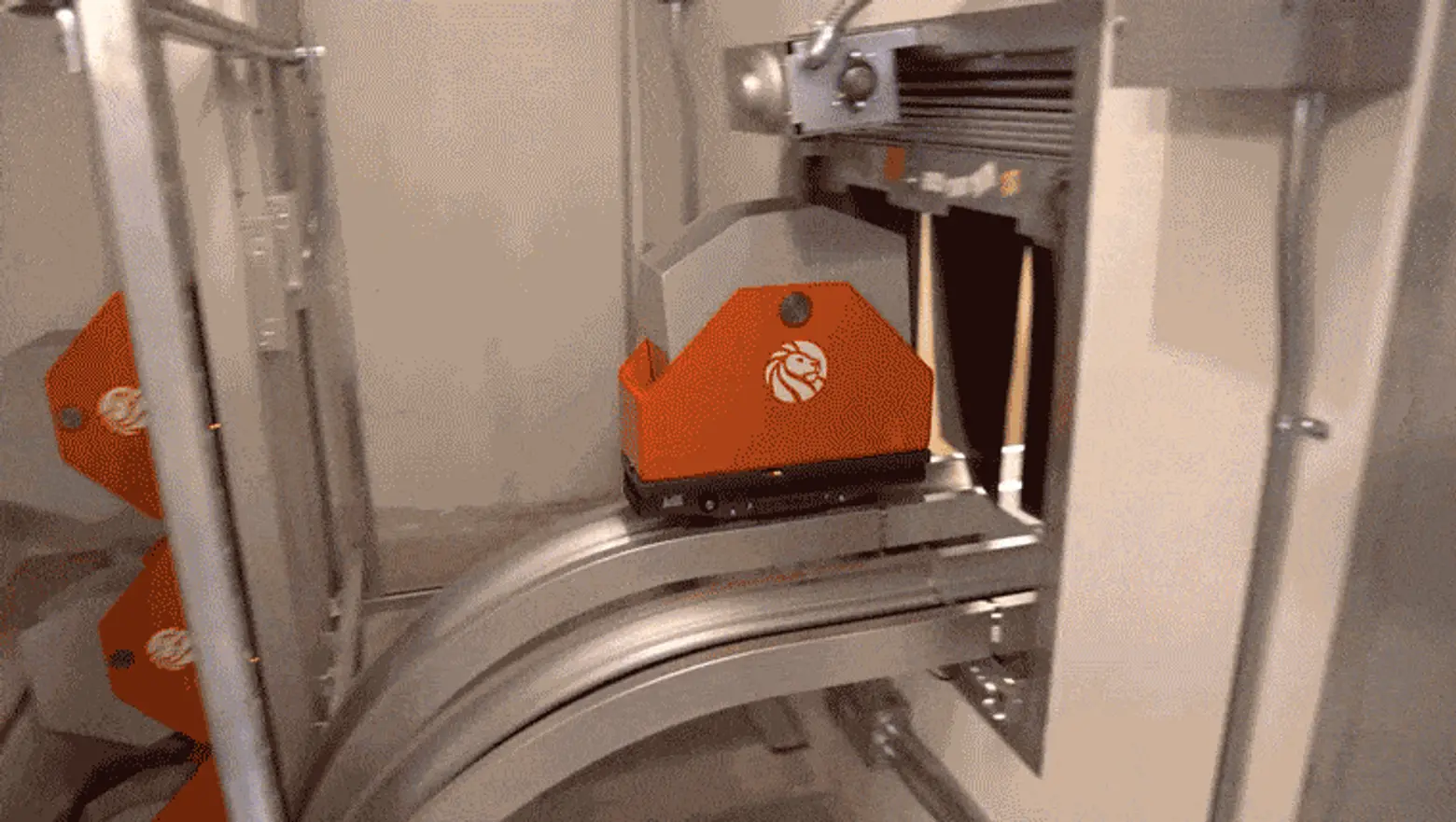 The library also introduced a new "book train," which will deliver books to the Reading Room from the stacks below. The new conveyor system runs on 950 of vertical and horizontal tracks and, traveling at 75 feet per minute, can move materials of up to 30 pounds through 11 levels of the library, or 375 feet.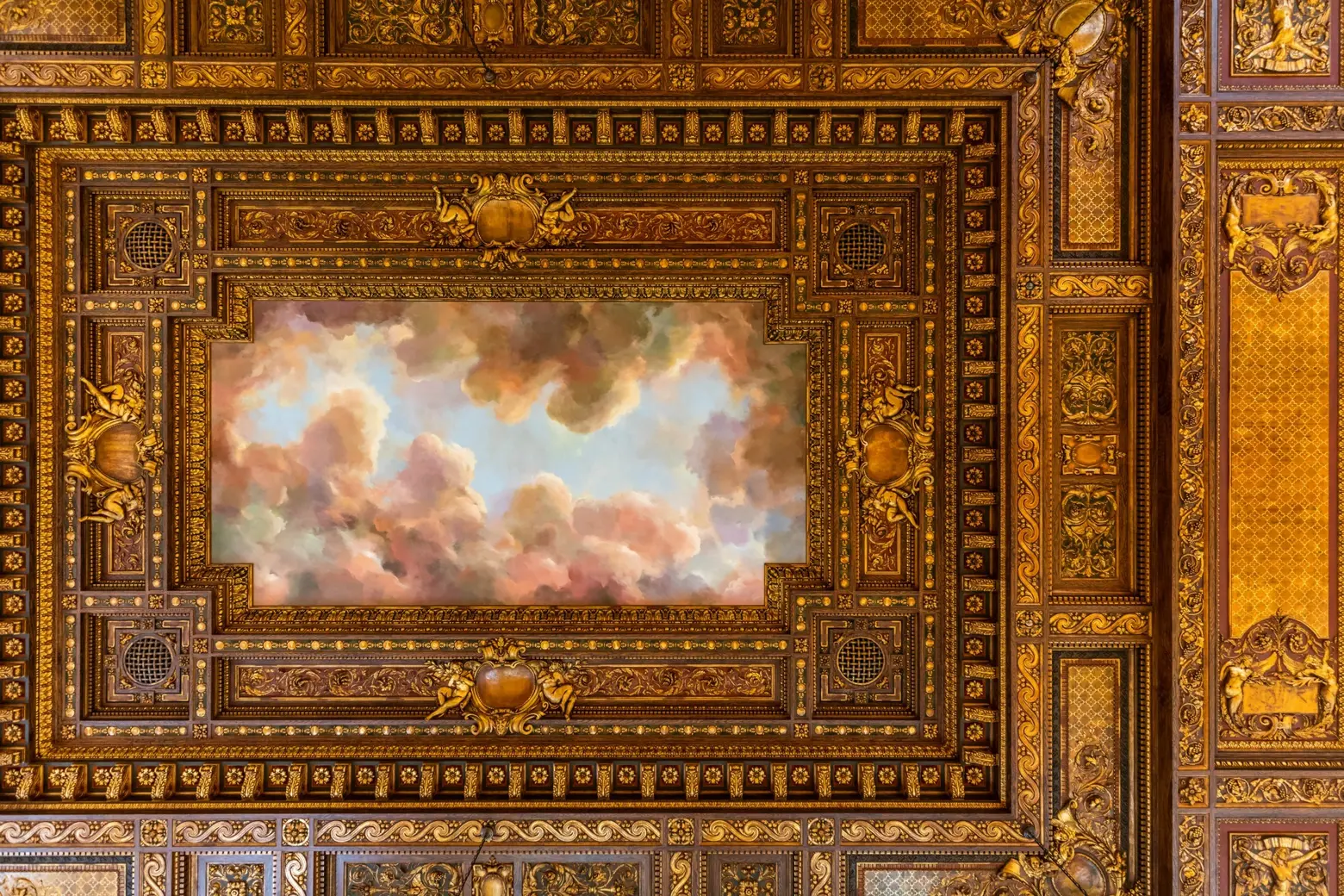 To mark the close of renovation and pay tribute to all the work that went into the two-year effort (which came in ahead of schedule), the library is currently hosting a free exhibit documenting the process. "Preserving a Masterpiece: From Soaring Ceilings to Subterranean Storage," as it is called, will be on view through October 9th. You can also join one of the library's daily public tours of the building at 11a.m. and 2p.m. which includes both spaces.
RELATED:
All photos by Max Touhey Photography courtesy of the New York Public Library unless otherwise noted