New renderings and hotel details for Bjarke Ingels' High Line towers, now dubbed 'The Eleventh'
In a press release announcing that HFZ Capital Group is bringing a 137-key luxury Six Senses hotel and spa to Bjarke Ingels' pair of travertine-and-bronze towers along the High Line, 6sqft has learned that the $1.9 billion project at 76 Eleventh Avenue will officially be known as The Eleventh. The hotel announcement –which is interesting because in December 2015, the original plans for a hotel were replaced with office space–also came with several new renderings of the 28- and 38-story buildings, which are distinguished by their twisting silhouettes, glowing crowns, and two amenity-filled podium bridges that connect them.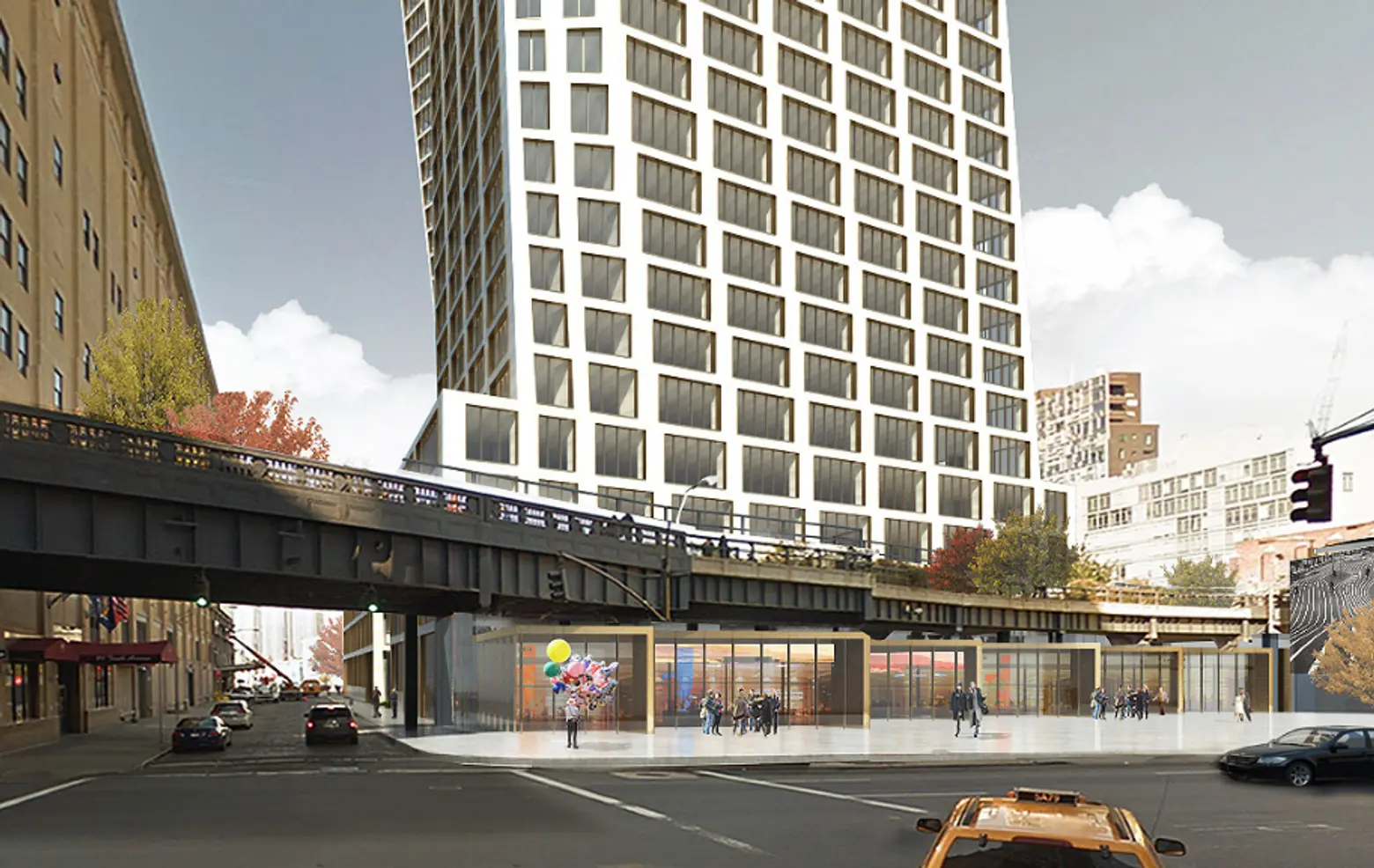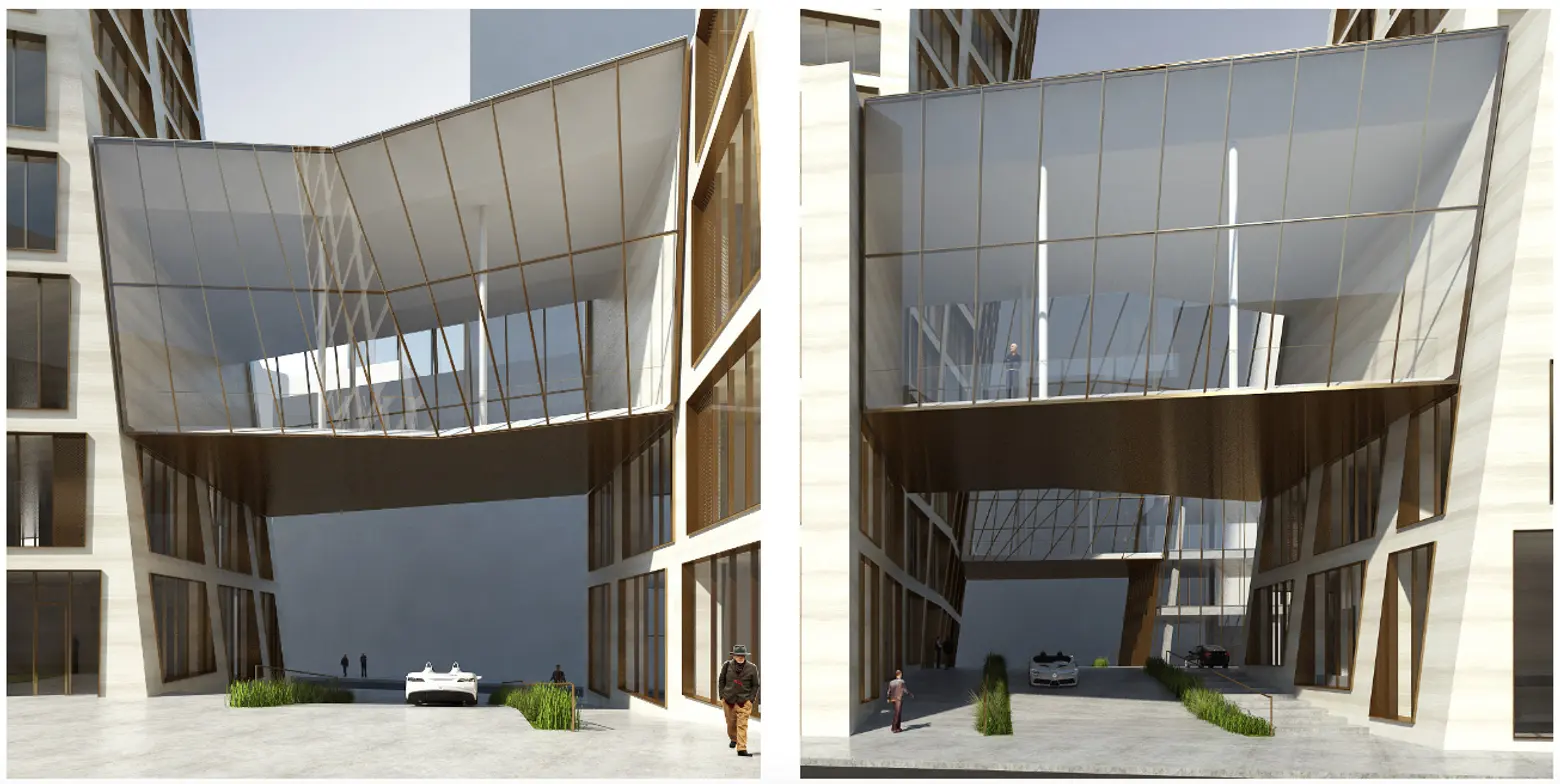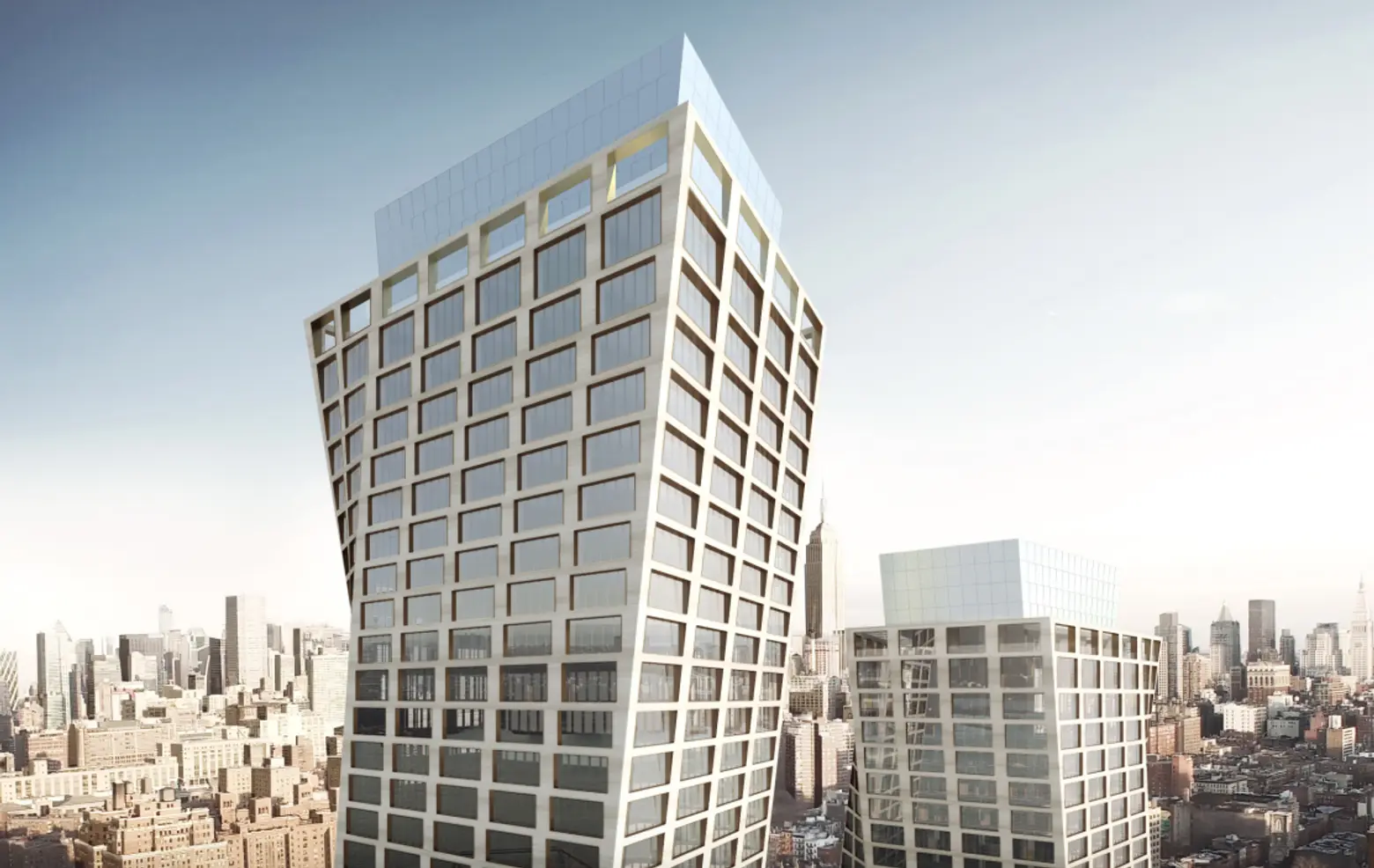 The last batch of renderings came in August, and they showed off the retail podium and plaza fronting the High Line, the sky bridges, and the glass crowns at the 300- and 400-foot tops.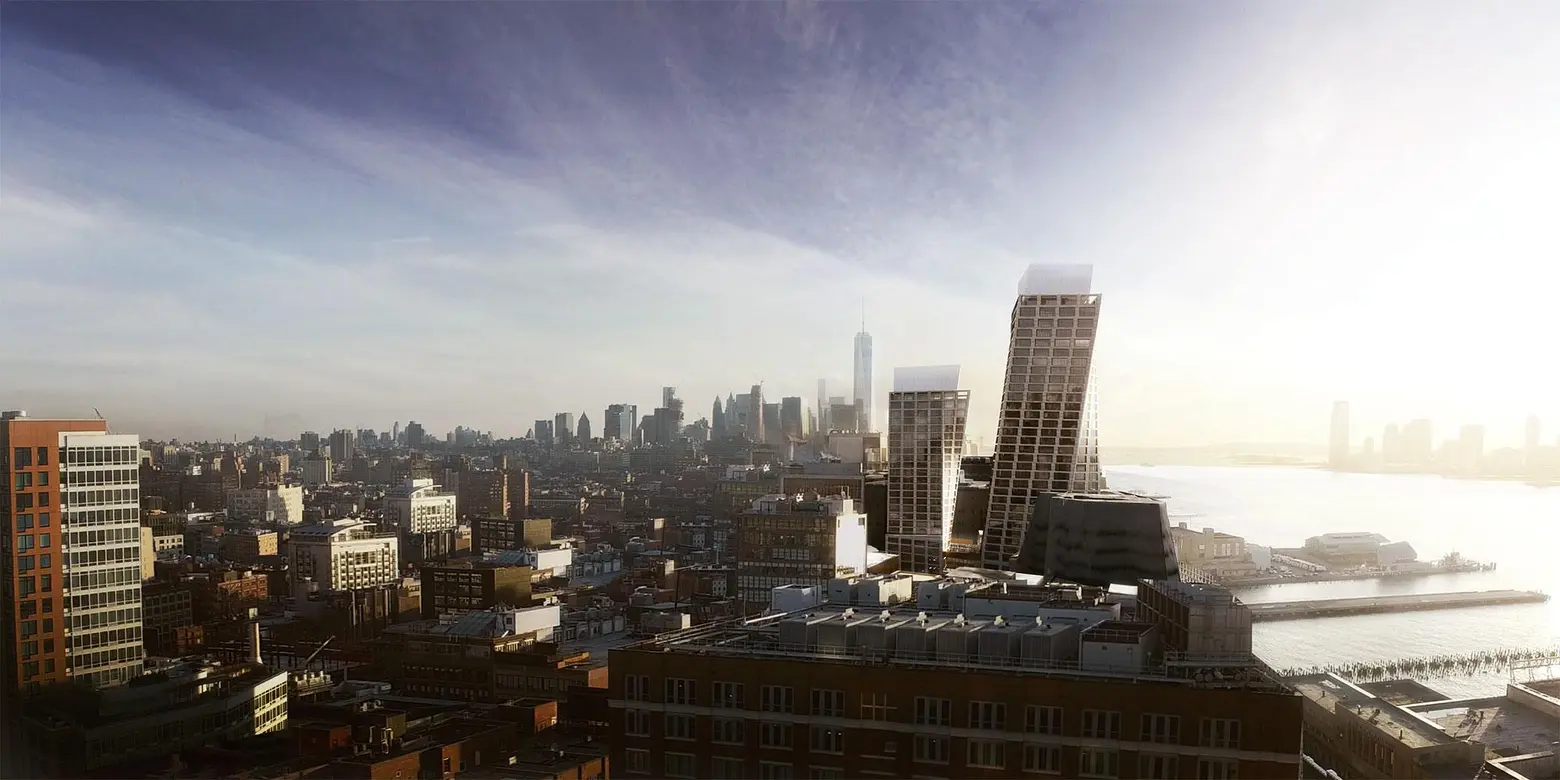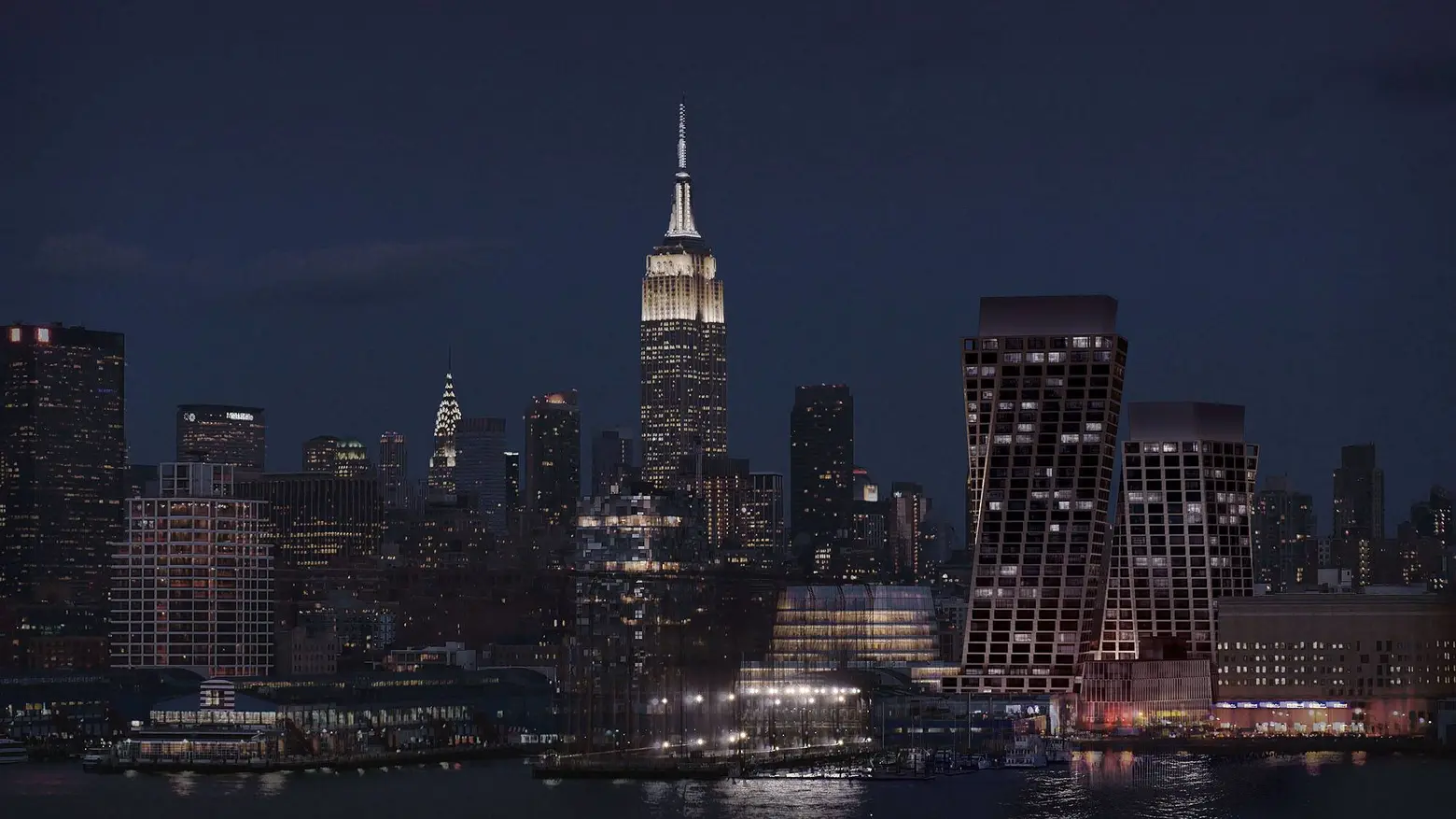 The newest renderings give us a more zoomed-out perspective of the project, which will be the latest flashy starchitect-designed project to grace the High Line. In total, there will be 90,000 square feet of retail space, and the rest of the 950,000 square feet will be occupied by the hotel and 240 condos.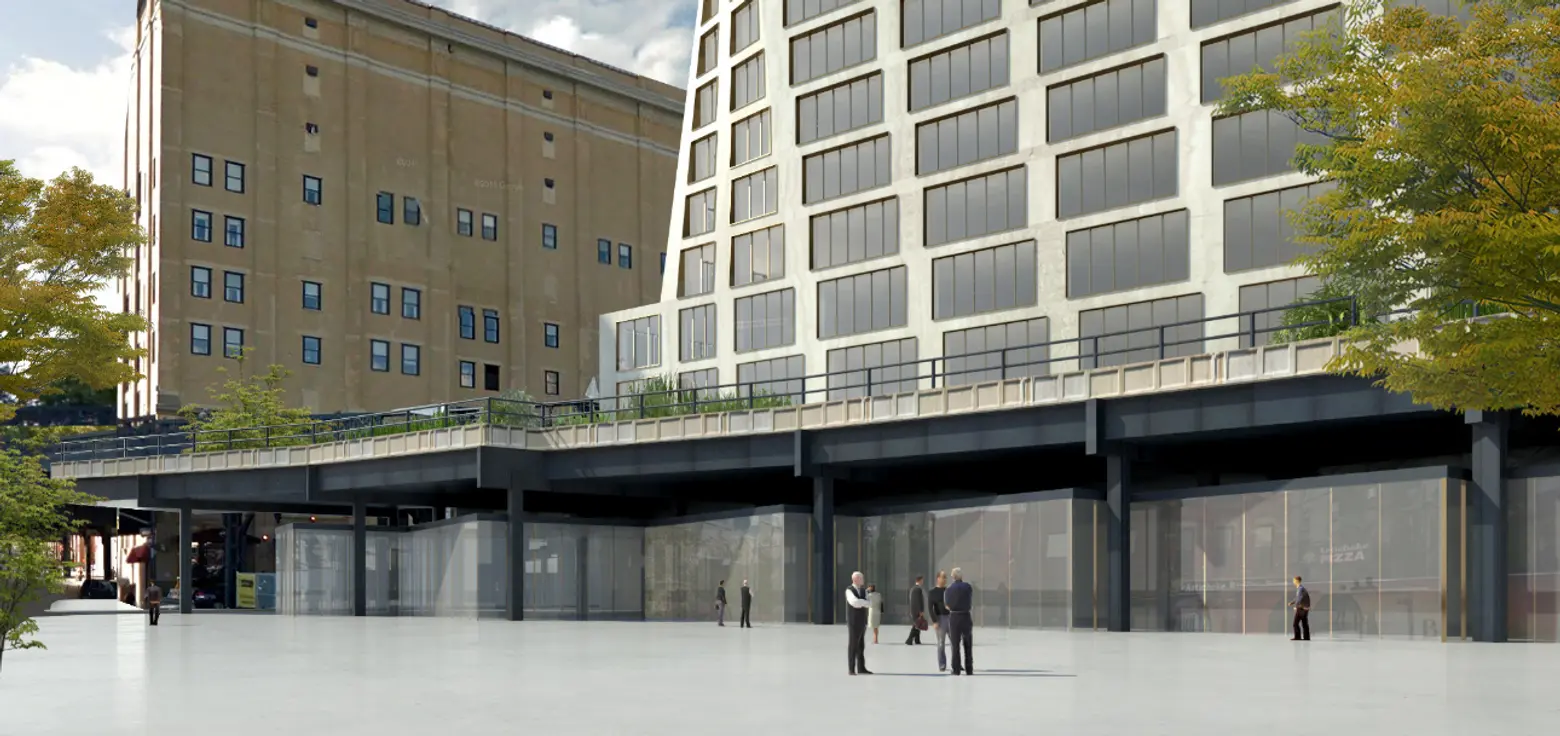 The Six Senses Hotel will be the first U.S. outpost for the Bangkok-based company. They'll be located within floors three to 10 of the East Tower and will offer a large spa and a restaurant beneath the High Line. Additionally, they've leased the top three floors and the rooftop of an adjacent five-story commercial building at the southwest corner of West 17th Street and 11th Avenue to be used as amenity space. Six Senses is anticipating that rooms will go for about $900/night.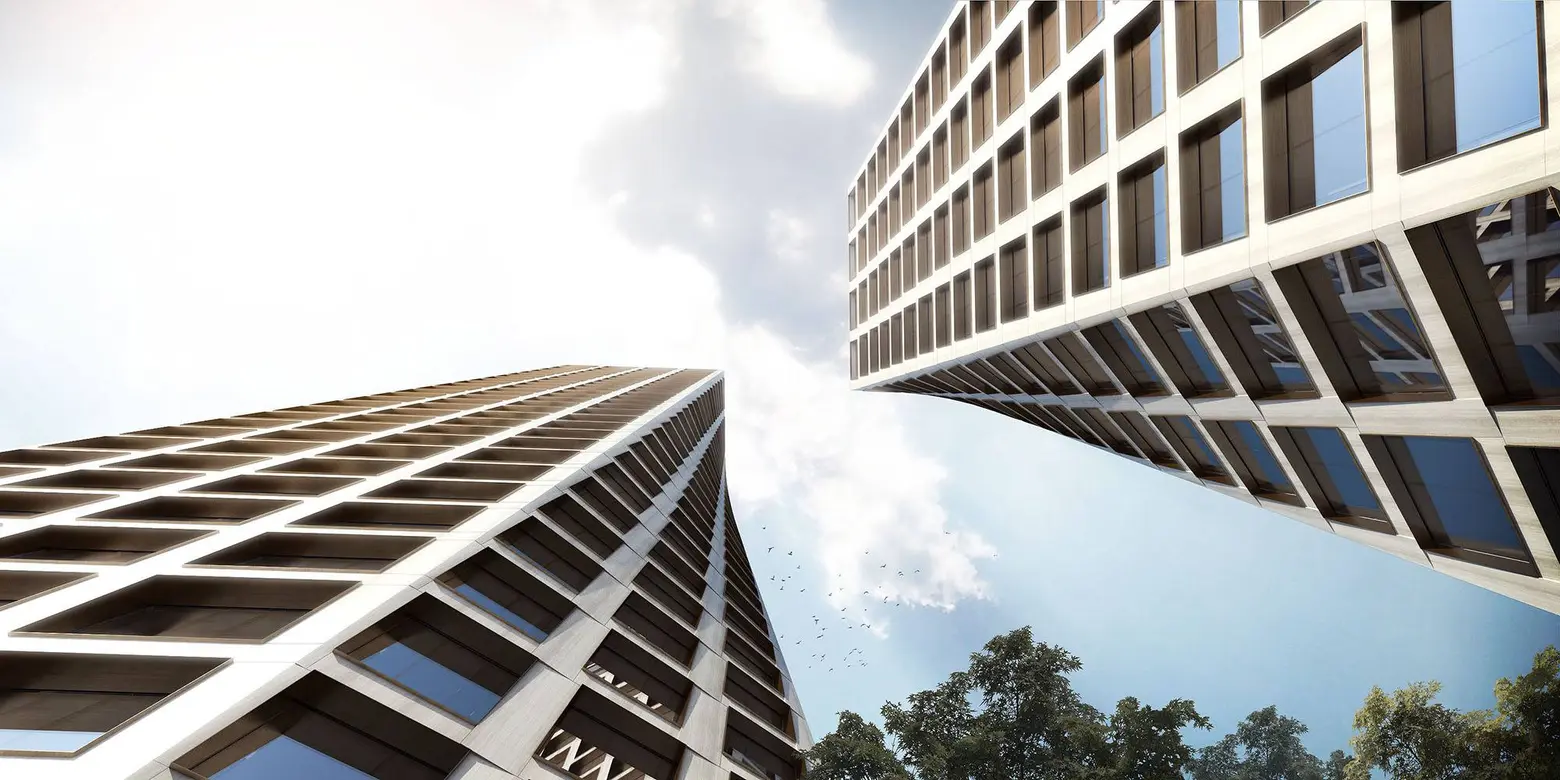 According to the Wall Street Journal, "The private-equity firm that owns Six Senses is taking a 50% stake in the project's hotel portion, valued at a minimum of $260 million or, as HFZ likes to phrase it, 'more than $1.9 million a key.'" The condos are expected to go for a whopping $3,800-$4,000 per-square-foot. Groundwork began over the summer, but as CityRealty.com reported, "excavation and foundation work will likely take several months to a year due to the site being located on Hudson River landfill." Completion is slated for 2018. Be the first to see listings for The Eleventh here.
RELATED:
Renderings © Bjarke Ingels Group