My 400sqft: How a lifestyle blogger and her husband make small-space living work for them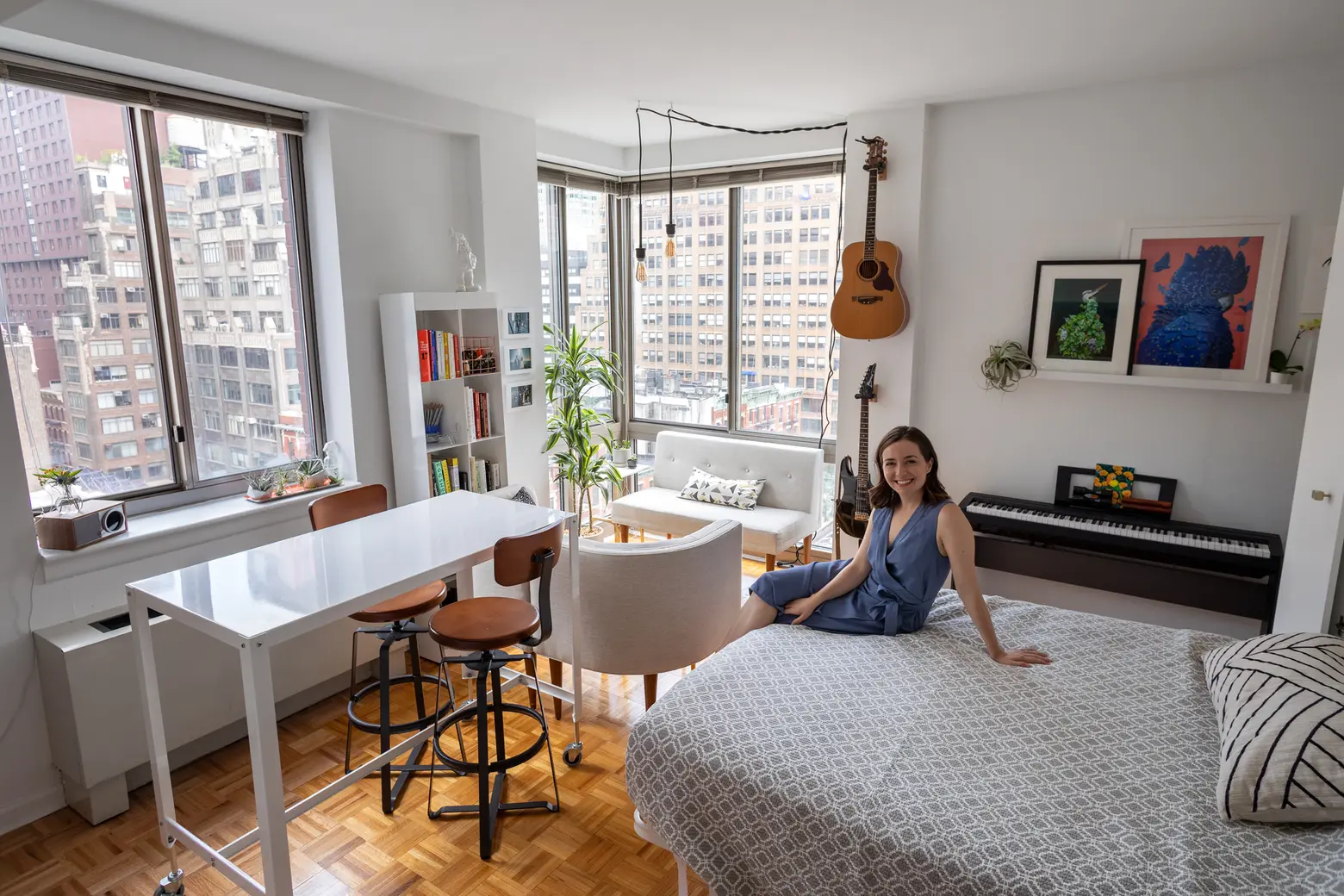 A lot of couples in NYC count down the days until they can pack up their studio for more spacious digs, but for Raechel and Ryan Lambert, they have no plans to upsize. The couple has been living in studio apartments for the past seven years–first in San Francisco, now in Hell's Kitchen–and they're doing it to maximize in other areas of their lives, such as travel and saving. Rae, a product marketer for tech companies, also runs the blog Small Space, Big Taste, where she embraces her minimalist mindset and shares with readers her tips on finance, cooking, traveling, and interiors. From packing for an eight-day trip in one backpack to sharing everything one needs to know about Murphy beds, Rae's articles are best exemplified in her and Ryan's 400-square-foot apartment.
When Rae invited us into her home, we were welcomed into an airy, comfortable apartment that was so well organized it had space for cooking, dining, lounging, sleeping, and even playing the piano. Thanks to a less-is-more philosophy and a great collection of multi-purpose and moveable furniture, this couple's savvy design may have you rethinking that one-bedroom listing.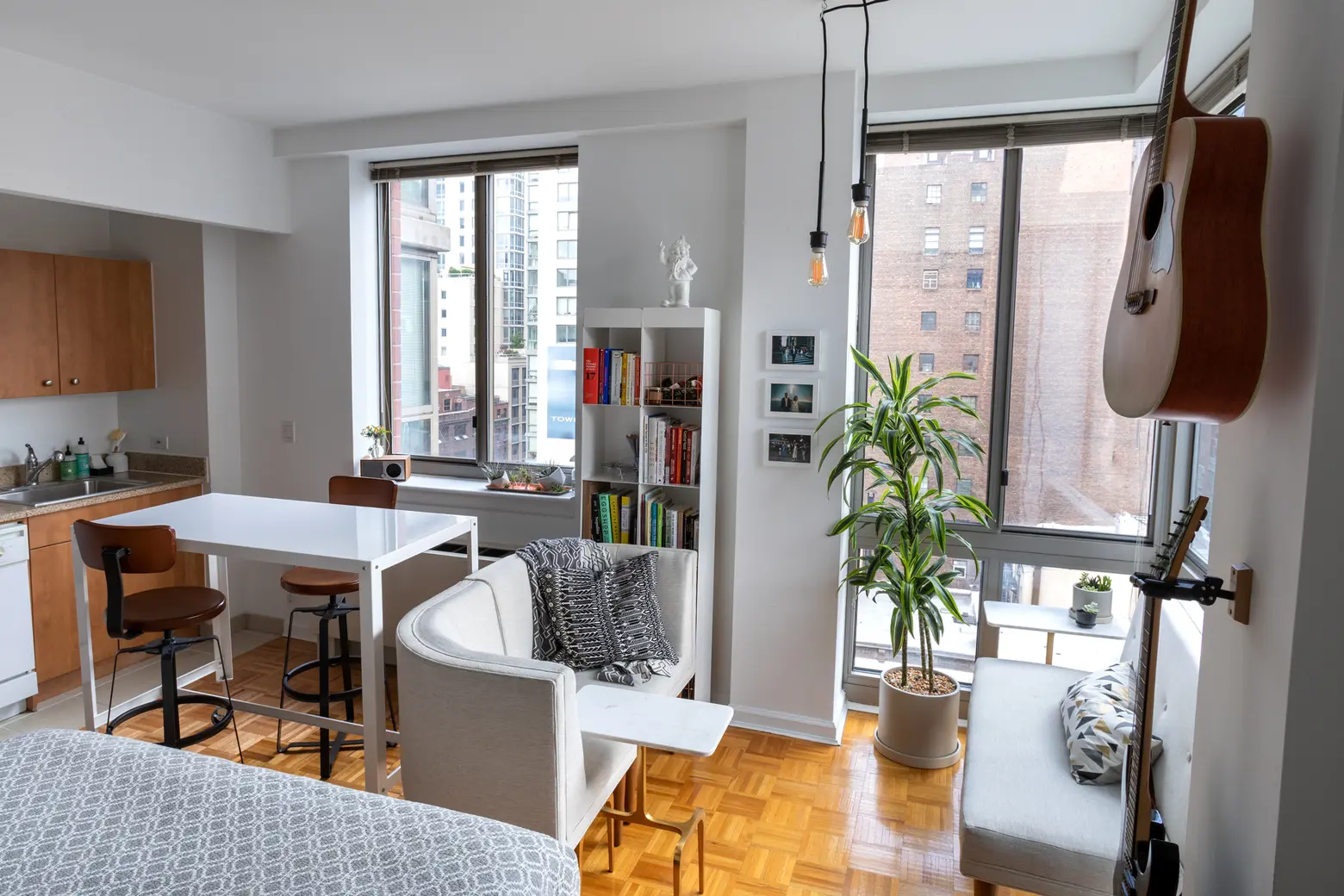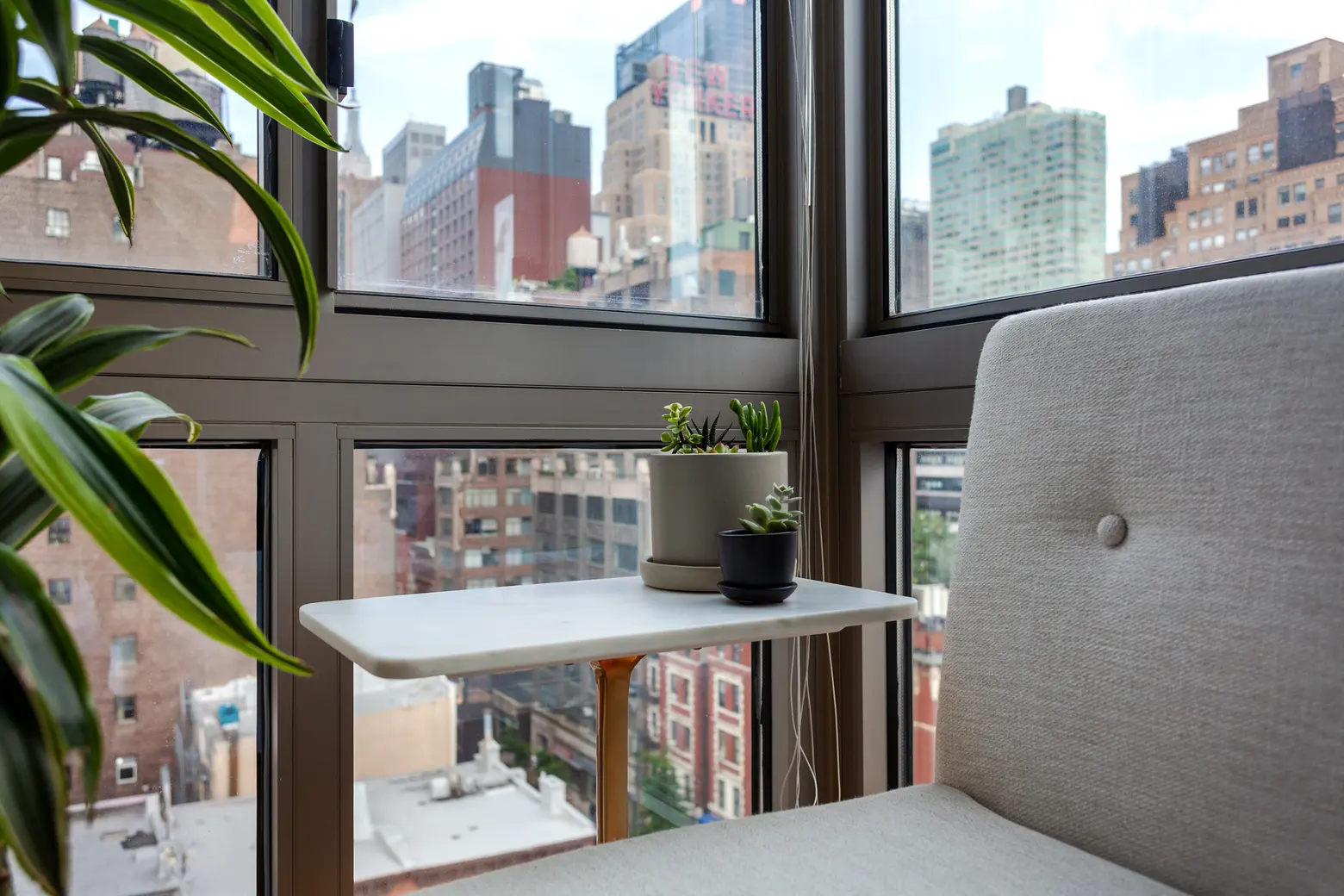 Raechel and Ryan have been married for 11 years. When they lived in San Francisco, their apartment was 240 square feet. They've been in their current home for six months.
Why were you and Ryan set on finding a studio apartment?
We've lived in studios for the last 7 years and were actually looking for a one-bedroom because we wanted to be able to have guests stay the night. We found a building we loved and moved into our current studio with the understanding that we could move into a one-bedroom when it opened up. But one-bedrooms came and I just couldn't give up our south-east view and cheap rent. We accommodate guests by putting them up at the nearby Pod Hotel which ends up being cheaper on average than having the one bedroom so it all worked out.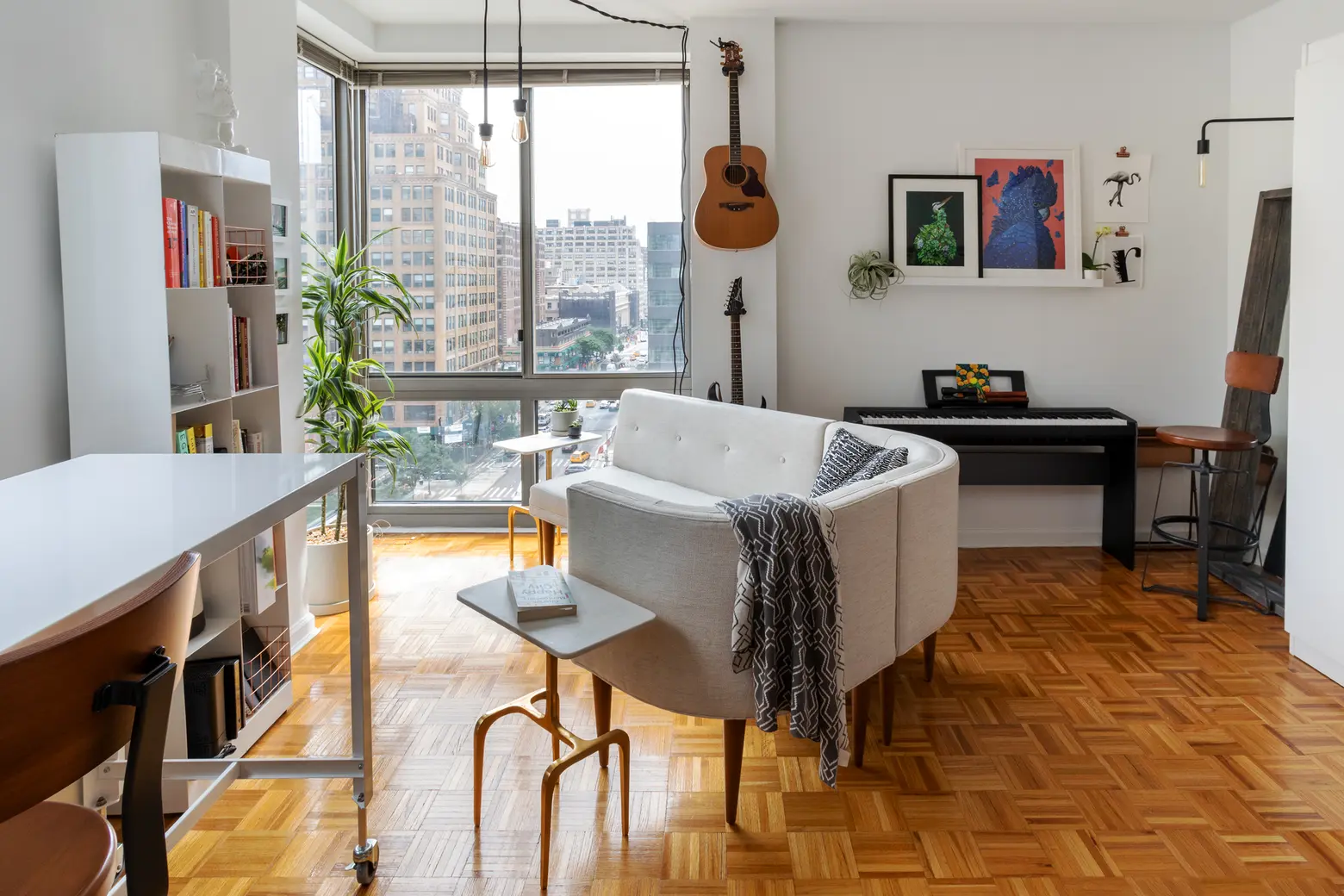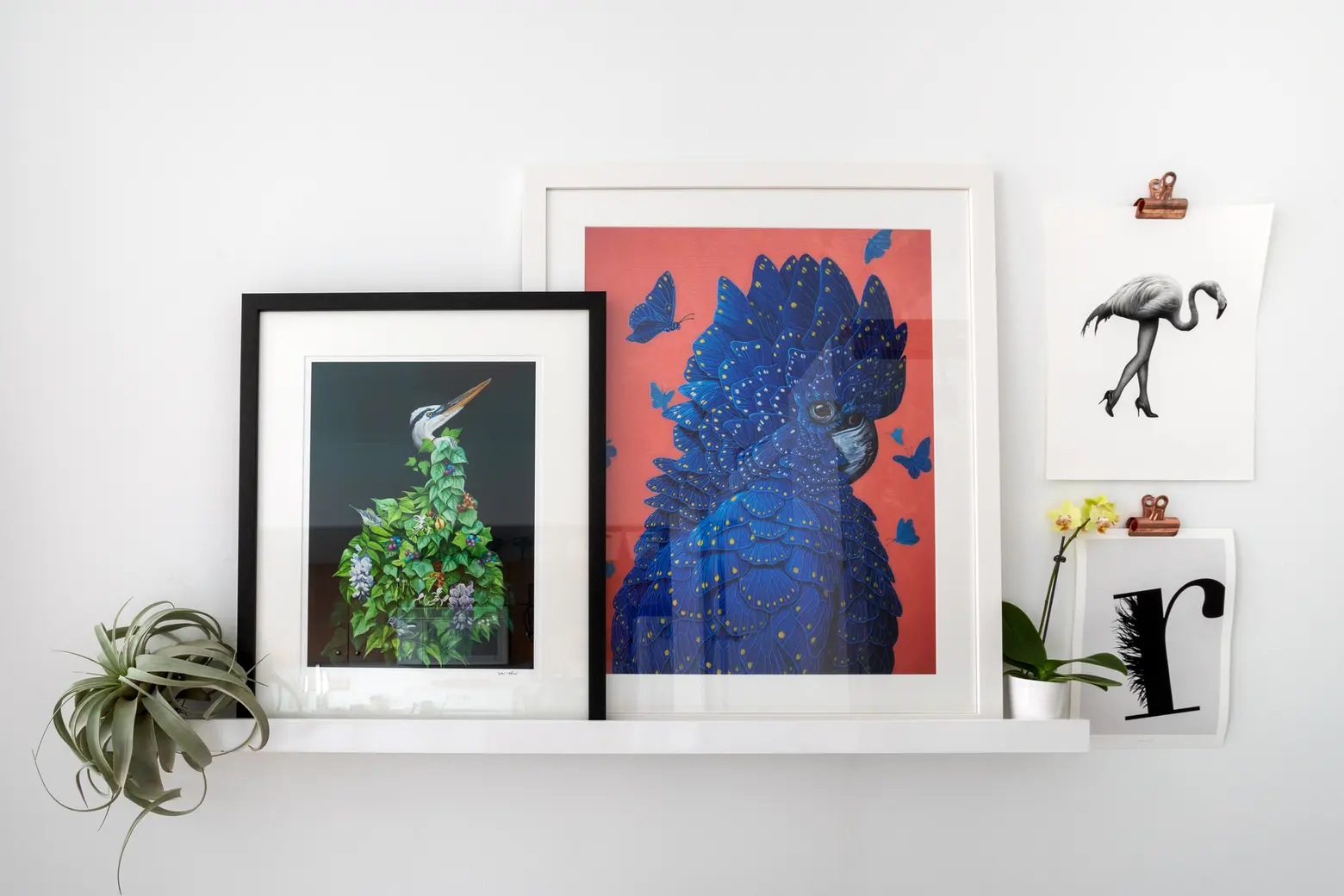 The couch, which can click together and come apart in different configurations, is from West Elm. The hanging lights are also from West Elm; the chords, covers, and bulbs are all customizable. Rae's friend who's an artist did the bird paintings. 
How does living in NYC compare to San Francisco?
There's the obvious differences like pizza vs. tacos. Gregory's vs. Blue Bottle. Seasons vs. fog. But compared to San Francisco, New Yorkers all have two things going on. They have their passion hustle—the reason they are here—and their "day job". Absolutely no one is phoning it in. The city is too fast-paced for that. Being around people who are relentlessly pursuing their dreams is inspiring and it means that there is someone fascinating to meet at every turn.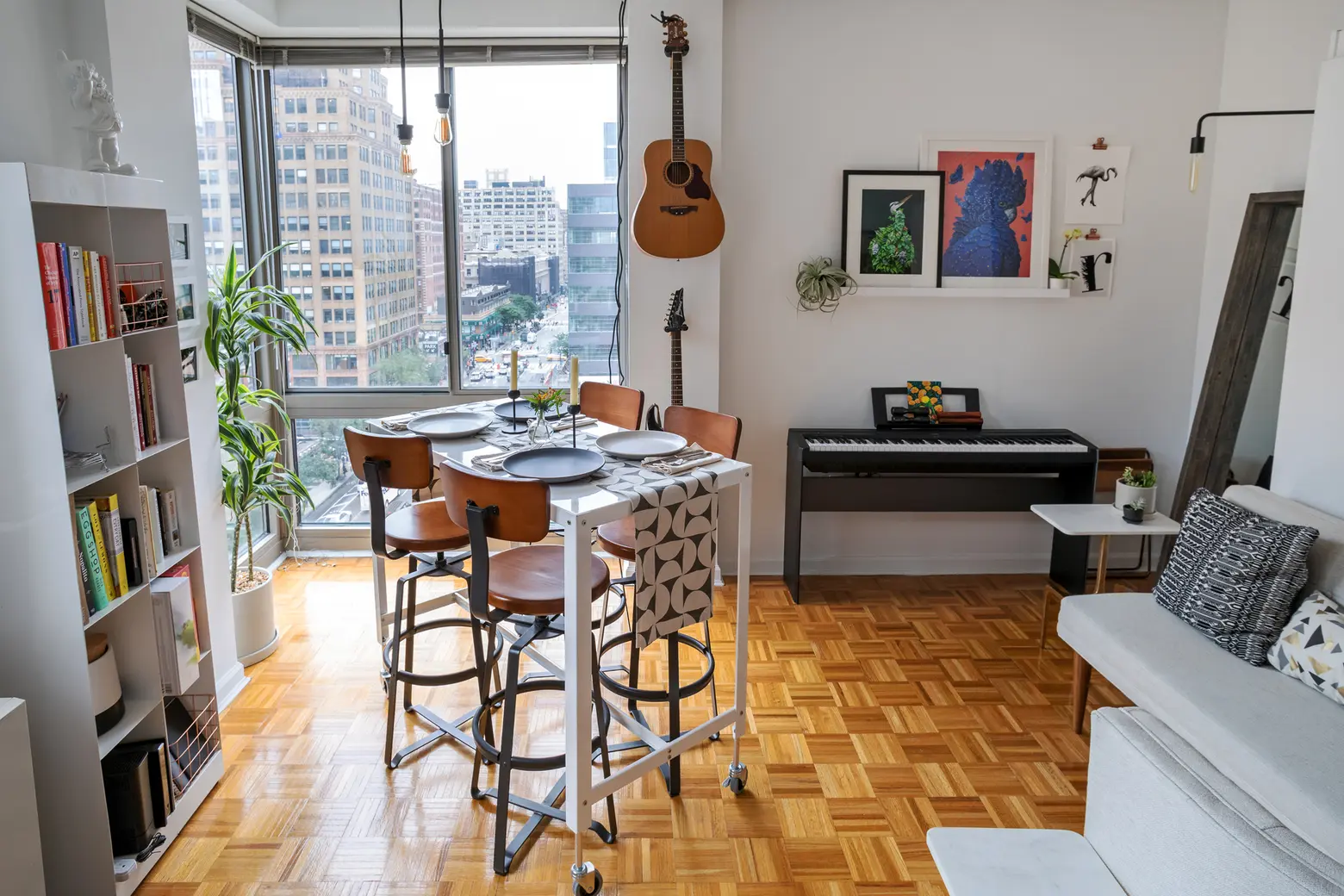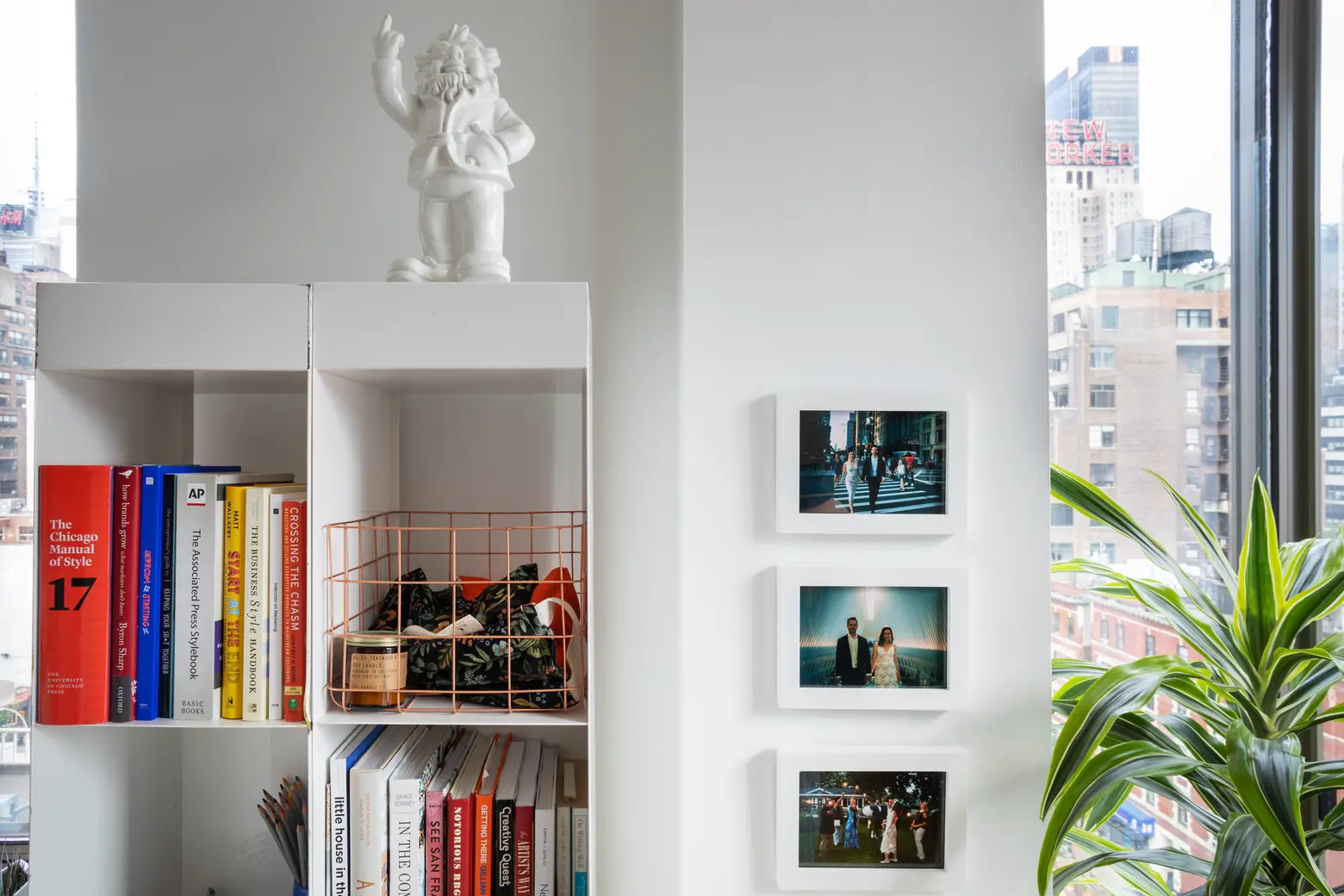 Ryan is an excellent guitarist, and Rae sings and plays the piano.
Did you know you wanted to be in this neighborhood?
I was pretty immediately drawn to the south side of Hell's Kitchen. I liked the proximity to The High Line, the river, and public transit but with cheaper rent than Chelsea and Hudson Yards. We tend to like gritty, industrial areas for some reason. We lived in SoMA in San Francisco which has similar qualities. It also has a great gay vibe, which reminds us of San Francisco.
Favorite neighborhood spots?
We don't drink alcohol so we might be the wrong people to ask. We love Culture Coffee (38th St & 8/9th Ave), Taqueria Diana, Zoob Zib, Rustic Table, Upright Citizens Brigade, and Kung Fu Kitchen. We also walk the High Line to go to Grounded in the West Village a lot.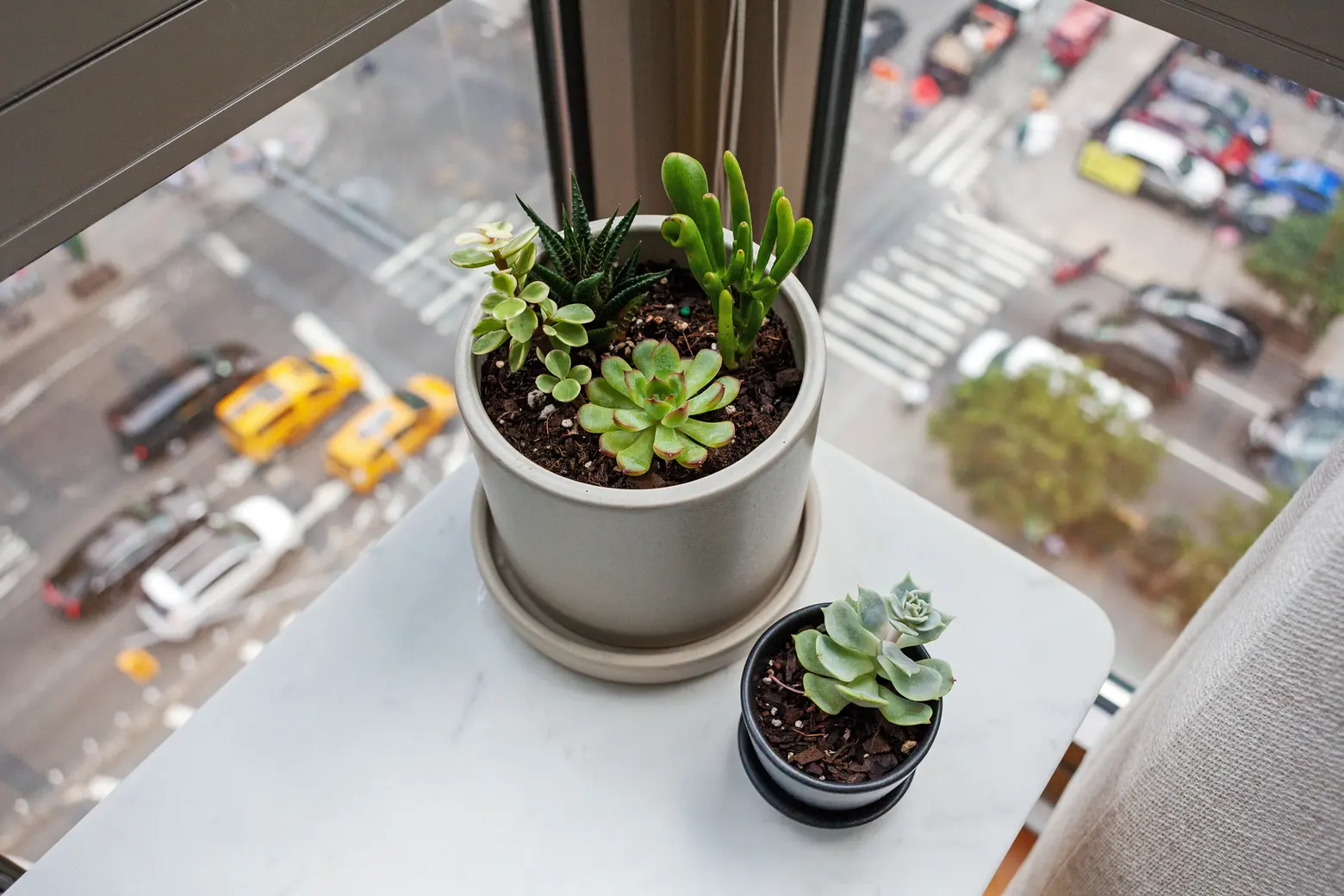 What do you love most about this building? And the apartment?
The building is really well maintained by an incredibly friendly, caring staff. It has just the right level of amenities without being ostentatious. It has a shared sundeck, a laundry room, low key fitness room, and bike storage.
Our studio is a corner unit with south and east-facing windows. There's a parking lot across the street which means there's no building blocking the sun and we have brilliant light all day. There's also strong water pressure and an operable window in the bathroom.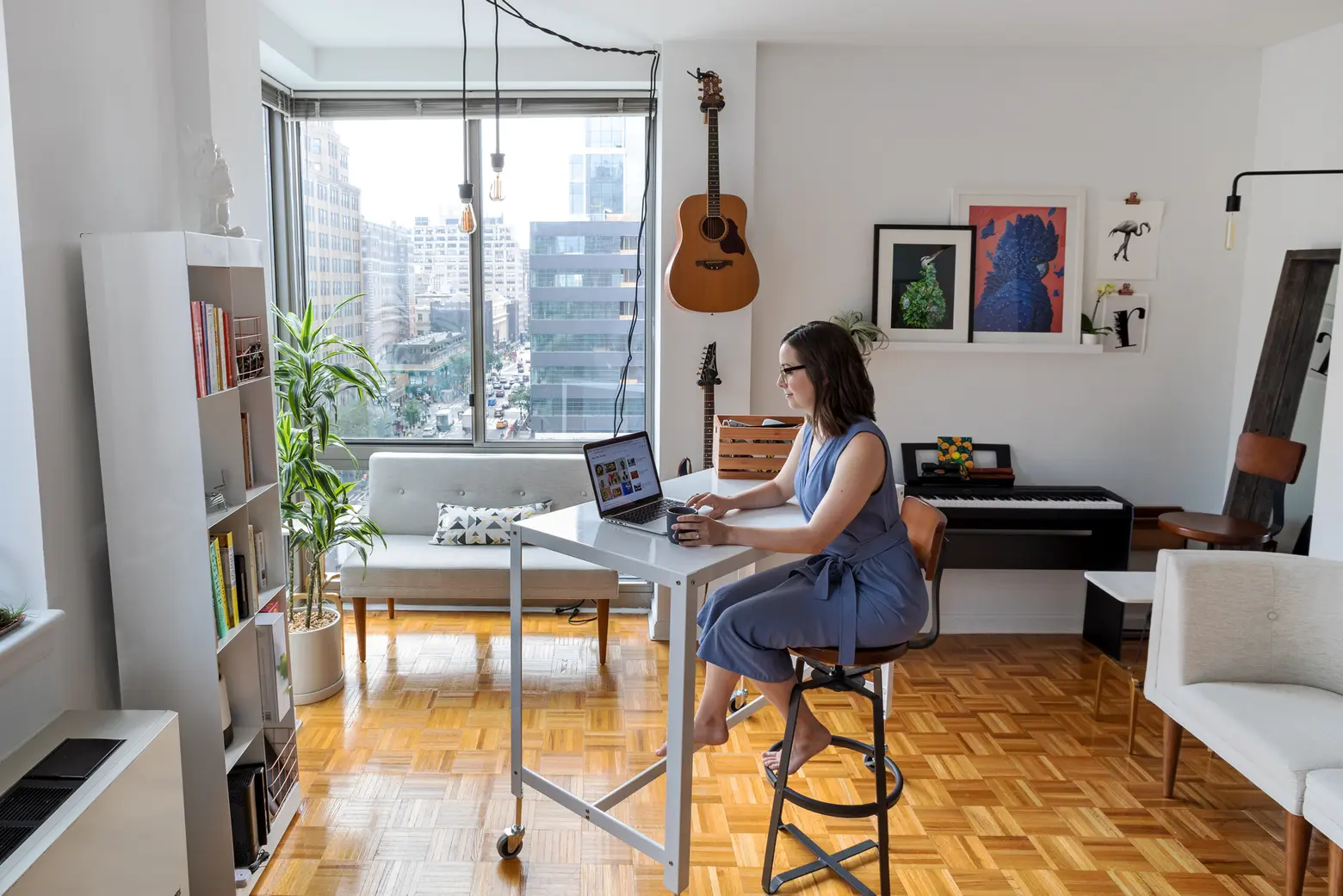 You work from home. Was that an important factor when designing the space?
For sure, we both wanted to have a standing desk situation and our table on wheels is perfect for that. When I take client video calls, I push the table into the corner so that my background is the floor to ceiling window and I look like a badass with a corner office.
Tell us a bit about your blog.
We've lived in studios for the last seven years, our last studio was 240 square feet. What started out as a necessity (we were broke with student loans) has become a lifestyle we love. I launched my blog Small Space, Big Taste last year to inspire people to live large with less. It includes personal finance tips, recipes for tiny kitchens, and small space design, and minimalist lifestyle ideas.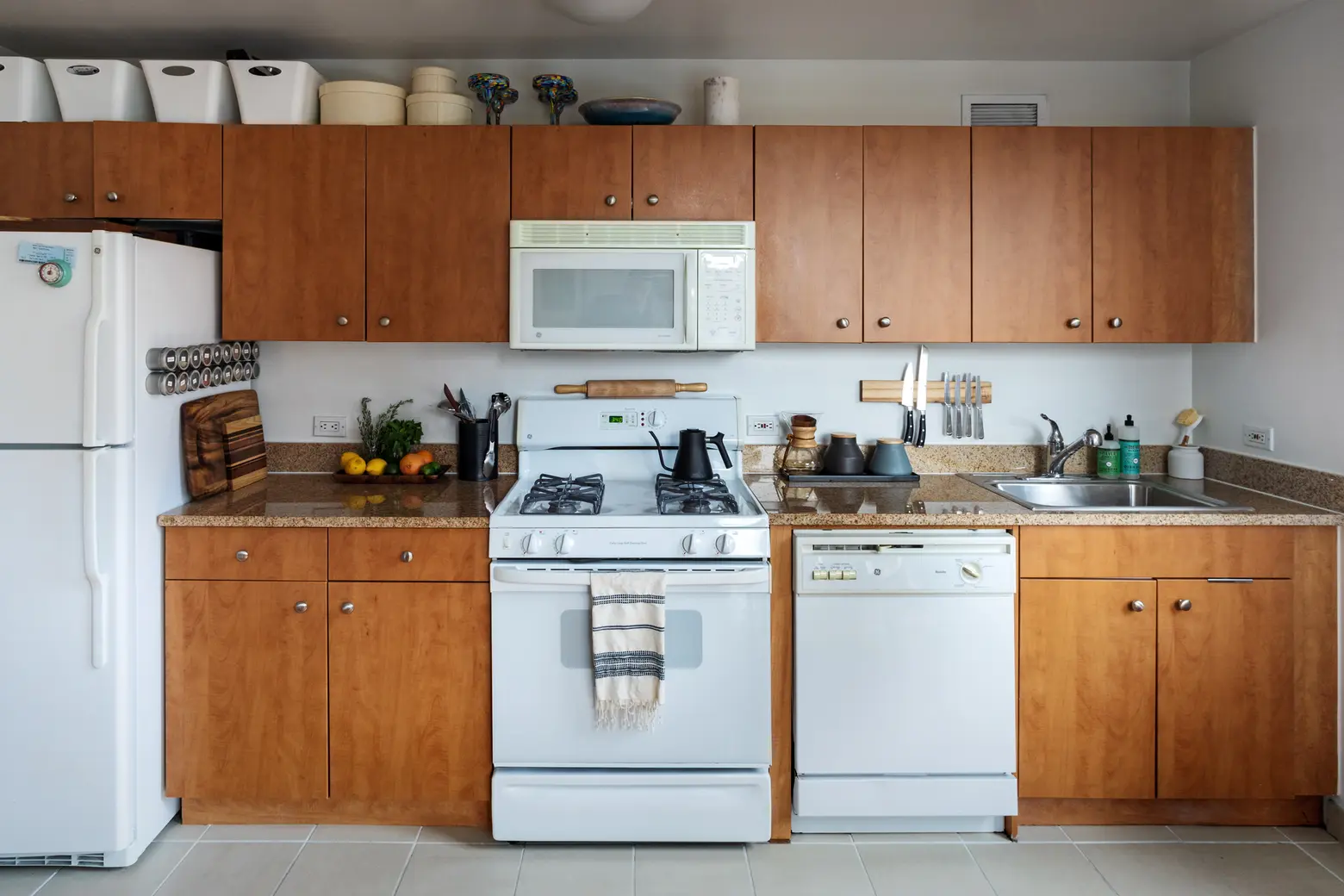 Why did you decide to adopt a more minimal aesthetic? And how does this carry over to other aspects of your life?
Having a lot of stuff in a small space not only feels claustrophobic, but it's also really dysfunctional. Over time we decided that having cheaper rent and more freedom was more important to us than possessions.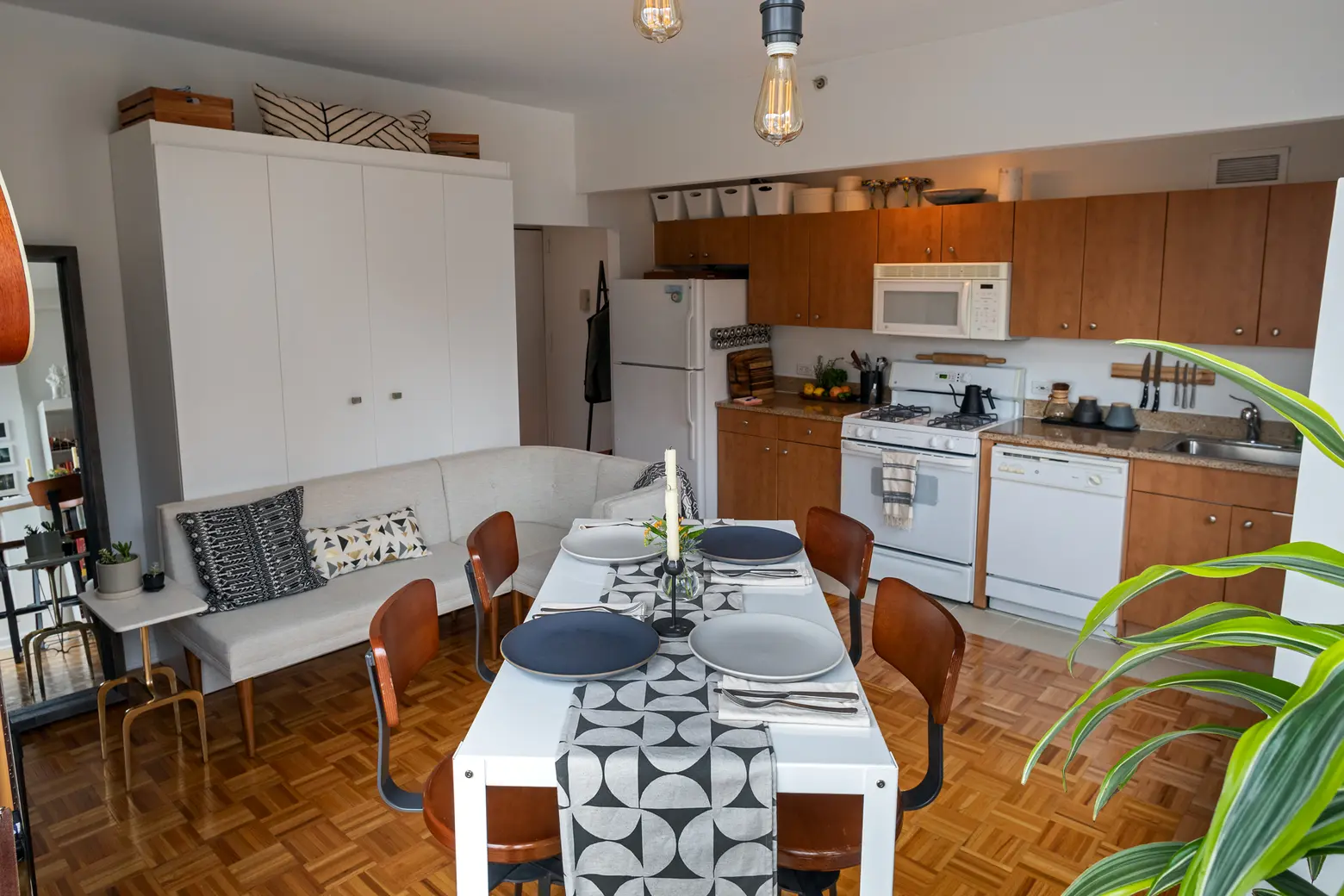 Rae has three configurations for the furniture–1) working 2) lounging (usually at night) and 3) having people over. Seen above is the evening lounge setup. 
You have three different configurations for the apartment based on how you're using the space. Was this something you planned out or did it happen more organically?
The exact layouts weren't planned before we moved in, but our wall bed, modular couch, and table on wheels gave us the confidence to know we could configure the space to suit our needs.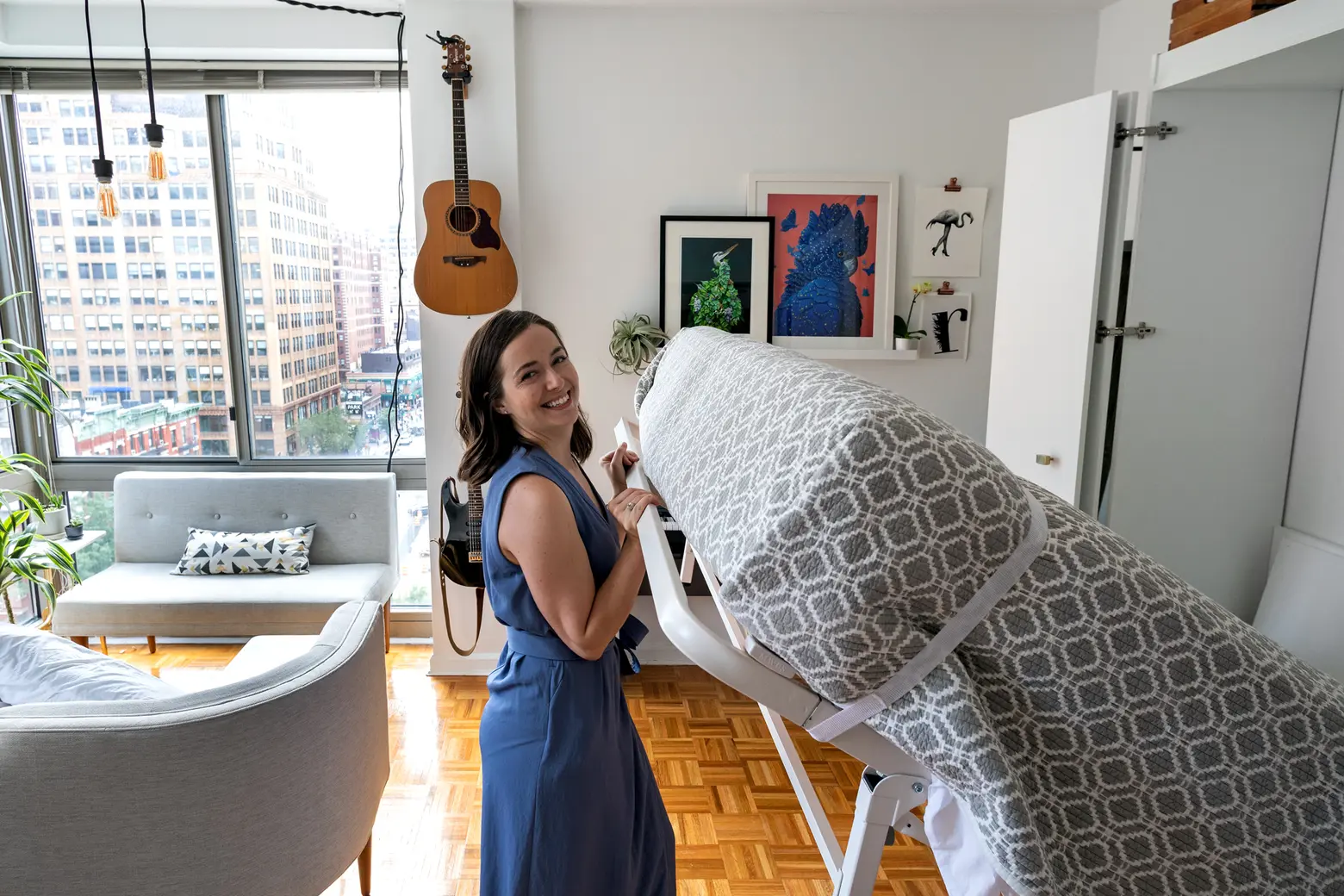 This is the third Murphy bed the couple has had. It's from Murphy Depot, and Rae says it's the best one they've had. 
What is the one piece in your apartment that you love the most?
The wall bed is everything—without it, we could never live in a studio.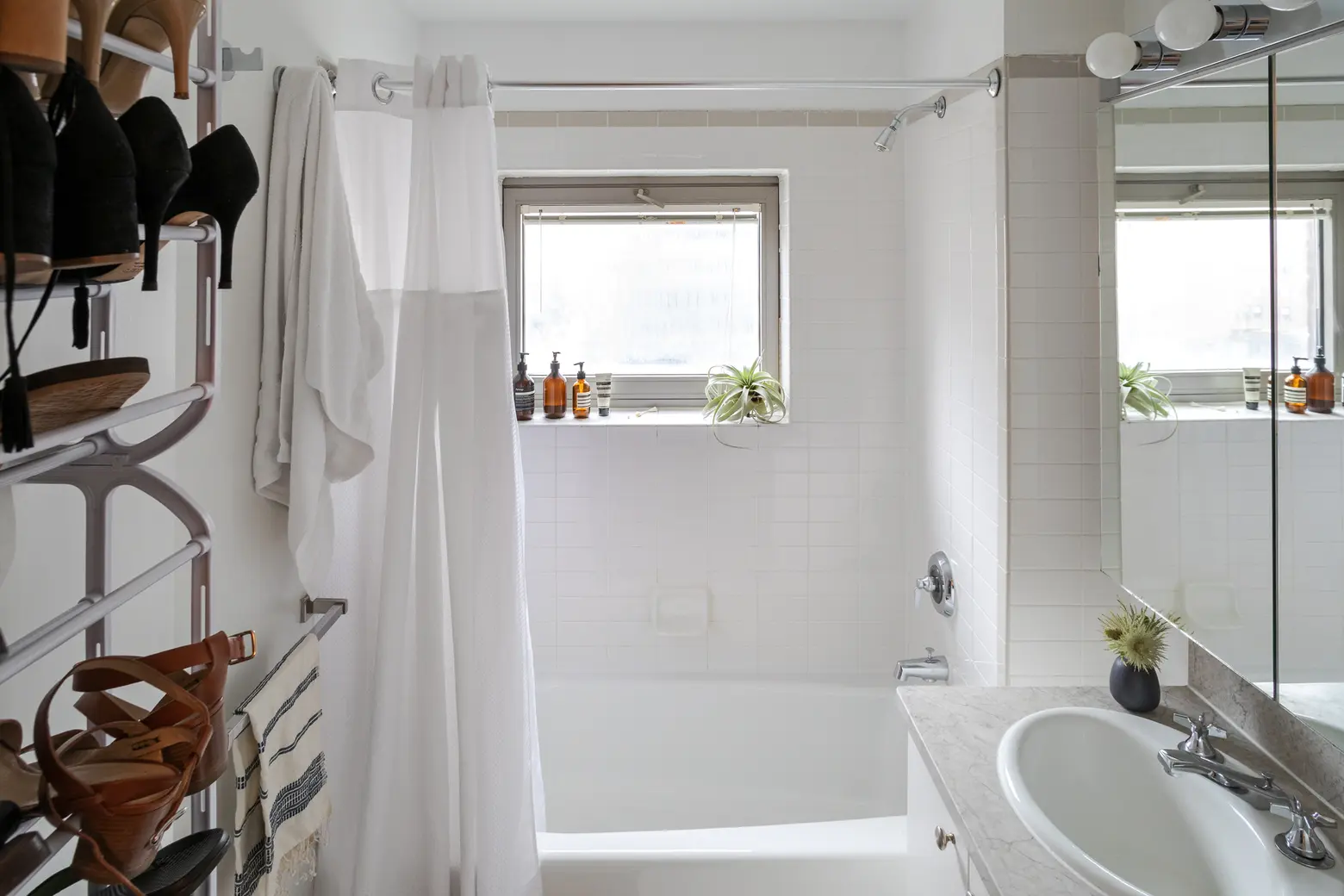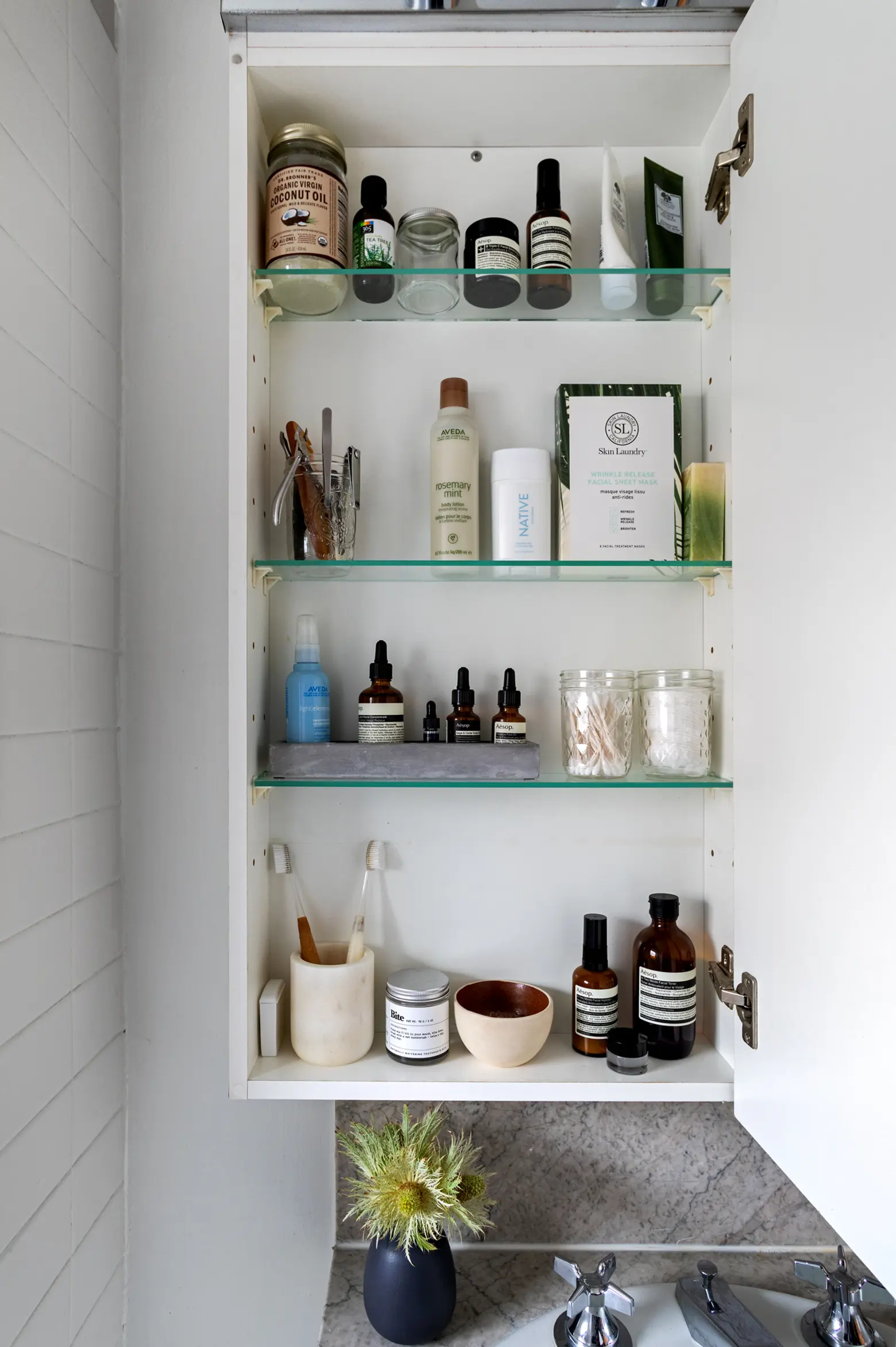 What are your top three pieces of advice for couples living in studios together?
Adopt similar sleeping patterns, and establish routines when that's not possible. For example, I'm an early bird, especially when I'm stressed or jetlagged. So when I get up at an ungodly hour, I quietly pull on some jeans, brush my teeth, and head to the nearest coffee shop.
Get some noise-canceling headphones and default to wearing them when you're watching TV on your own. I use the same headphones when I'm practicing on my keyboard.
Get on the same page about purchases before they happen. With so little space, it's important both people feel good about what is taking up space.
RELATED:
All photos by James and Karla Murray exclusively for 6sqft. Photos are not to be reproduced without written permission from 6sqft.