Lottery opens for nine $774/month SROs on foodie-friendly Hell's Kitchen block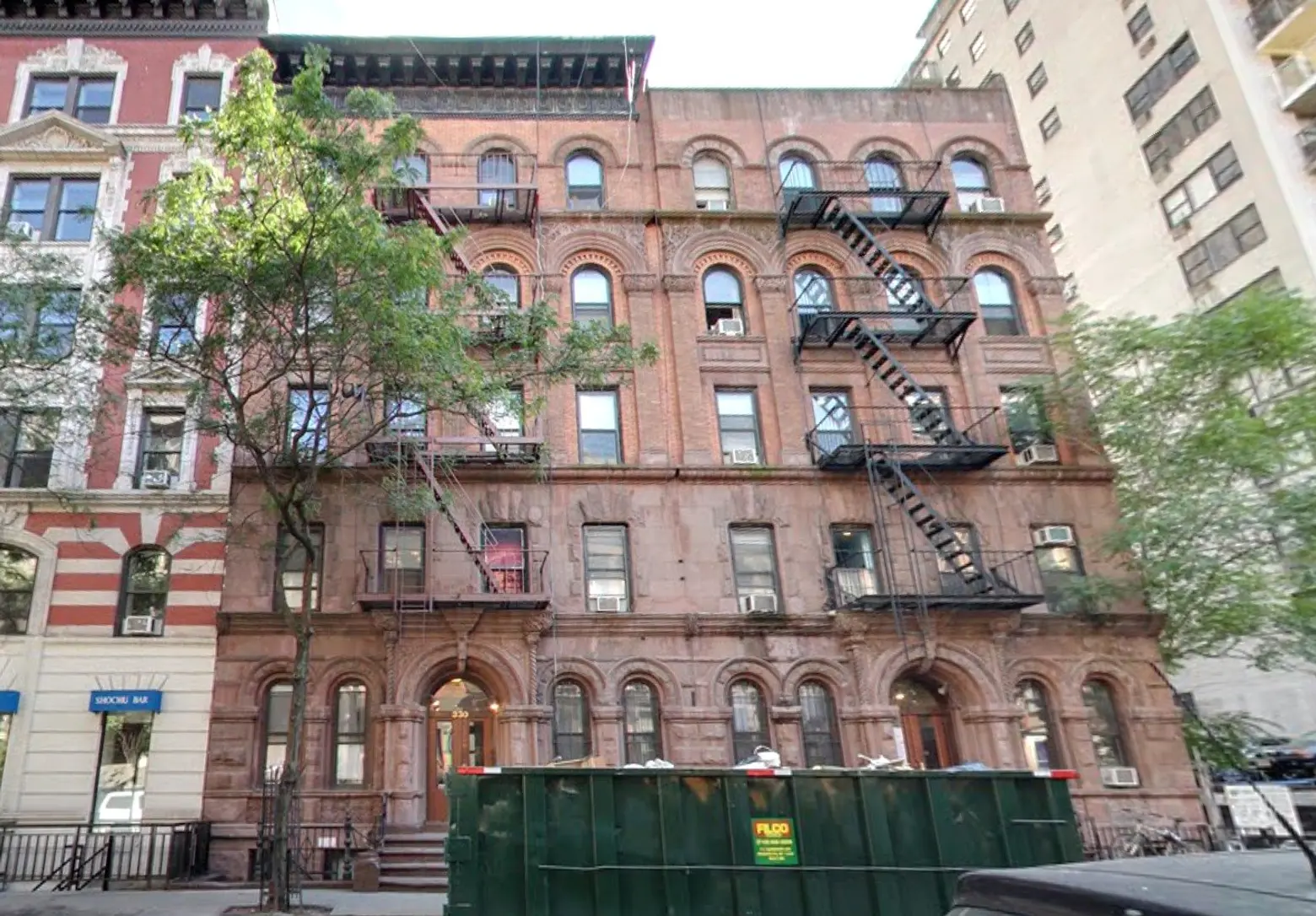 If you earn between $24,480 and $38,100 annually, live alone in Manhattan Community Board 4, and don't mind sharing a bathroom with your neighbors, this might be the housing lottery for you. Nine $774/month SROs are up for grabs at Stardom Hall at 330 West 51st Street in Hell's Kitchen. The brownstone tenement occupies half of a single room occupancy complex, one of only four left in the neighborhood. The units do come with kitchenettes, and there's a community room, backyard, laundry room, and on-site social services for low-income or formerly homeless households with special needs. Plus, it's located on one of the trendiest restaurant blocks in the 'hood (Ippudo, Aria Wine Bar, and Maria Pia, to name a few).
The building made headlines back in 2012 when non-profit affordable housing developer Lantern Group purchased it and 332 West 51st Street as part of a deal with the Department of Housing Preservation & Development. According to The Midtown Gazette, the agreement said that Lantern would renovate the run-down buildings "in accordance with the 2009 Western Rail Yard Points of Agreement between the Bloomberg Administration and the City Council, which promised to preserve 150 single-room occupancy units in Hell's Kitchen." Though Lantern said it would operate the buildings as affordable housing for at least 35 years, tenants were apprehensive about their plans to reduce the overall number of units from 142 to 113 at a time when 120 units were occupied. They were also concerned about relocation plans while the work occurred. The current lottery is only for nine SROs, as the rest are still occupied.
Qualifying New Yorkers can apply for the affordable SRO units at 330 West 51st Street until November 10, 2016. Residents of Manhattan Community Board 4 will be given preference for 100 percent of the units. Complete details on how to apply are available here (pdf). Questions regarding this offer must be referred to NYC's Housing Connect department by dialing 311.
Use 6sqft's map below to find even more ongoing housing lotteries.
If you don't qualify for the housing lotteries mentioned, visit CityRealty.com's no-fee rentals page for other apartment deals in the city.