Affordable Housing Lottery Launched for Bjarke Ingels' Epic Pyramid, VIA 57 West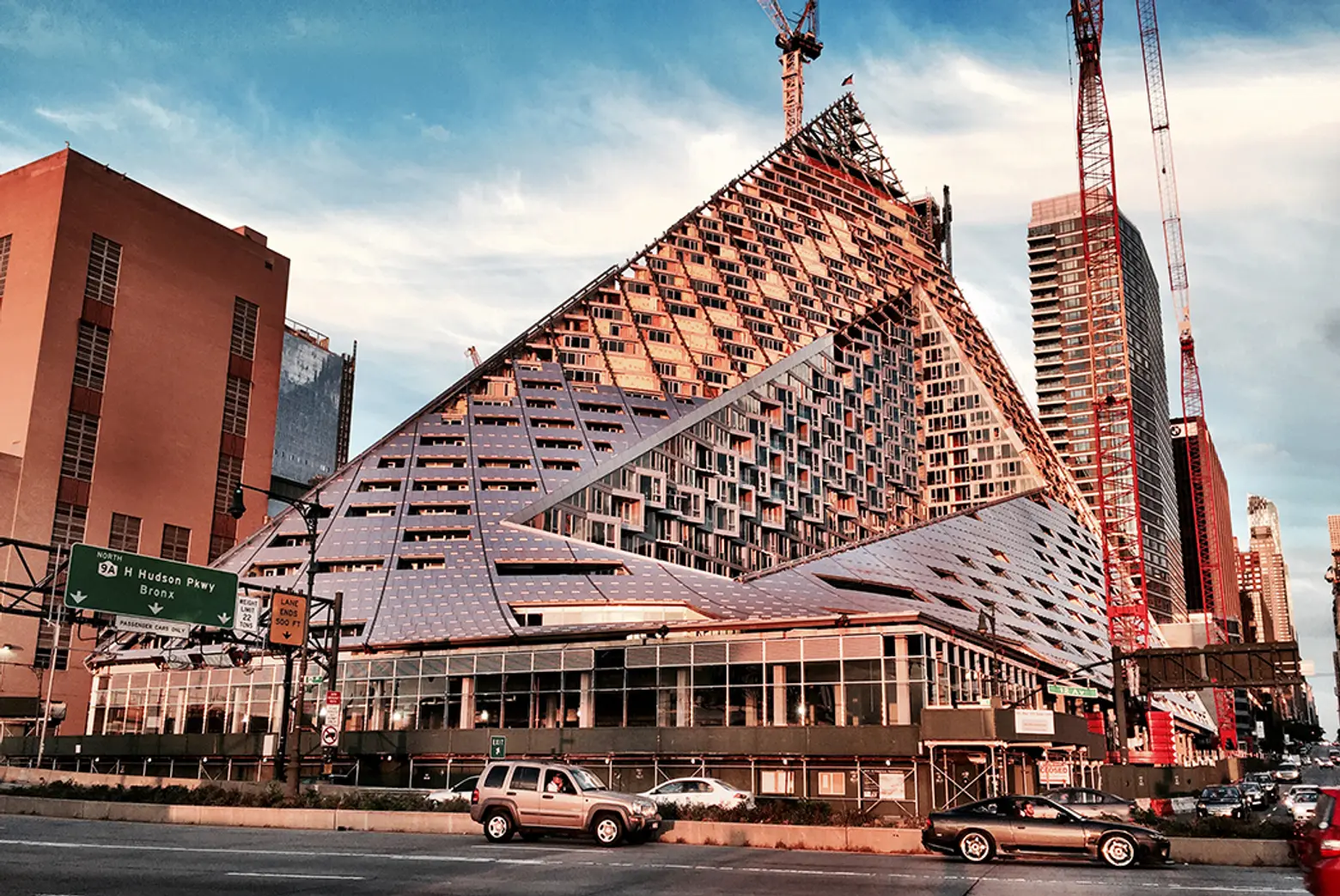 Construction shot © 6sqft
Applications are now being accepted for the 142 affordable apartments in Bjarke Ingels' tetrahedron-shaped rental building dubbed VIA 57 West, aka "the Pyramid Building." By downloading applications here, you and 141 other lucky families may have the chance to live in a future landmark that is already turning out to be the most audacious rental building ever built in the city.
The massive, half-block-long development will contain a total of 709 units, of which 20 percent will be deemed affordable. Subsidized rents range from $565/month studios for single-person households making between $19,222 – $24,200 annually, to three-bedroom apartments going for $1,067/month for three- to six-person households.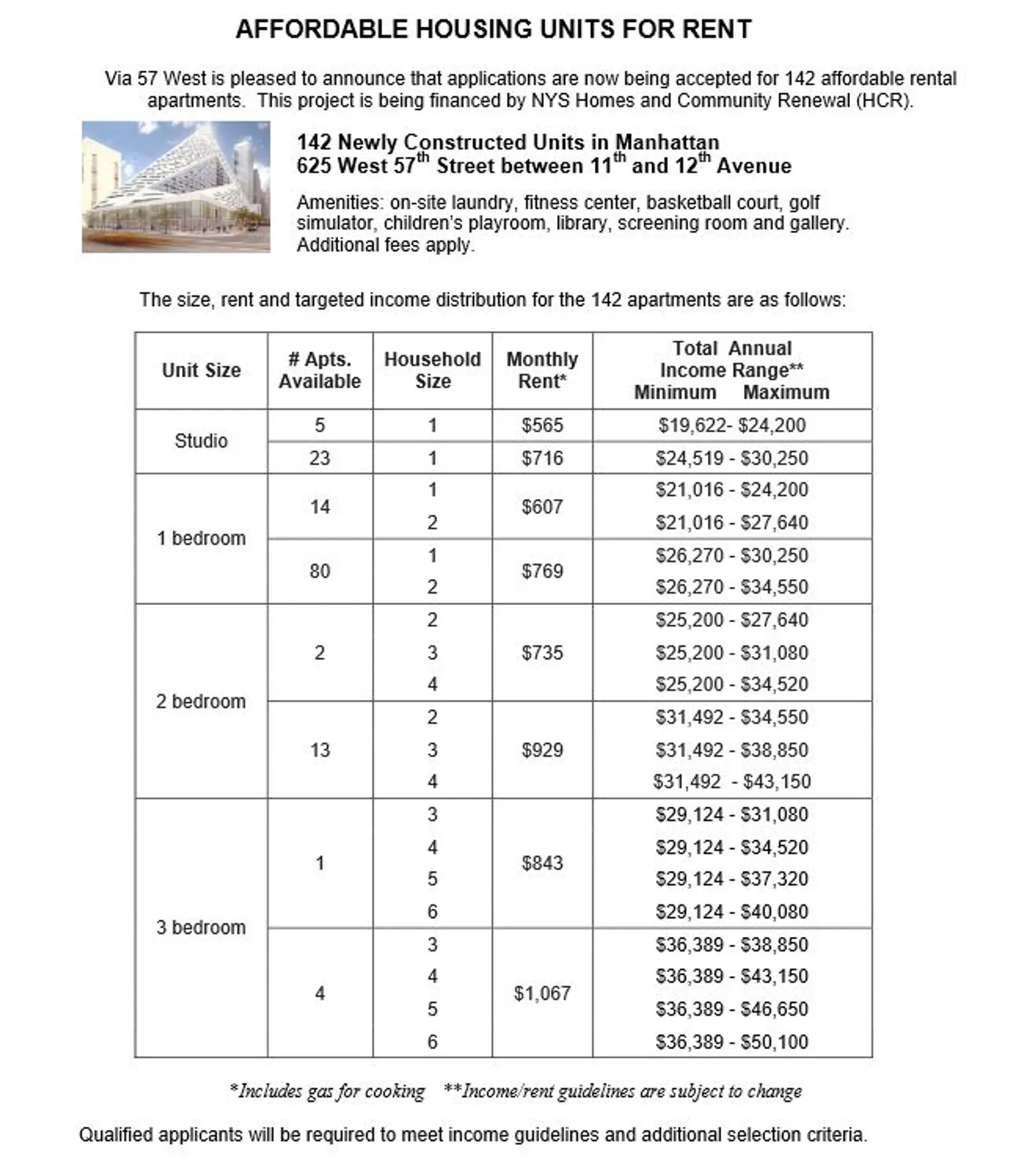 Situated alongside the West Side Highway at West 57th Street, the Durst Organization commissioned hotshot Danish architecture firm, the Bjarke Ingels Group (BIG) to design the roughly 800,000-square-foot building, which won approvals from the city partly due to its dramatic design and the developer's commitment to funding and building affordable housing.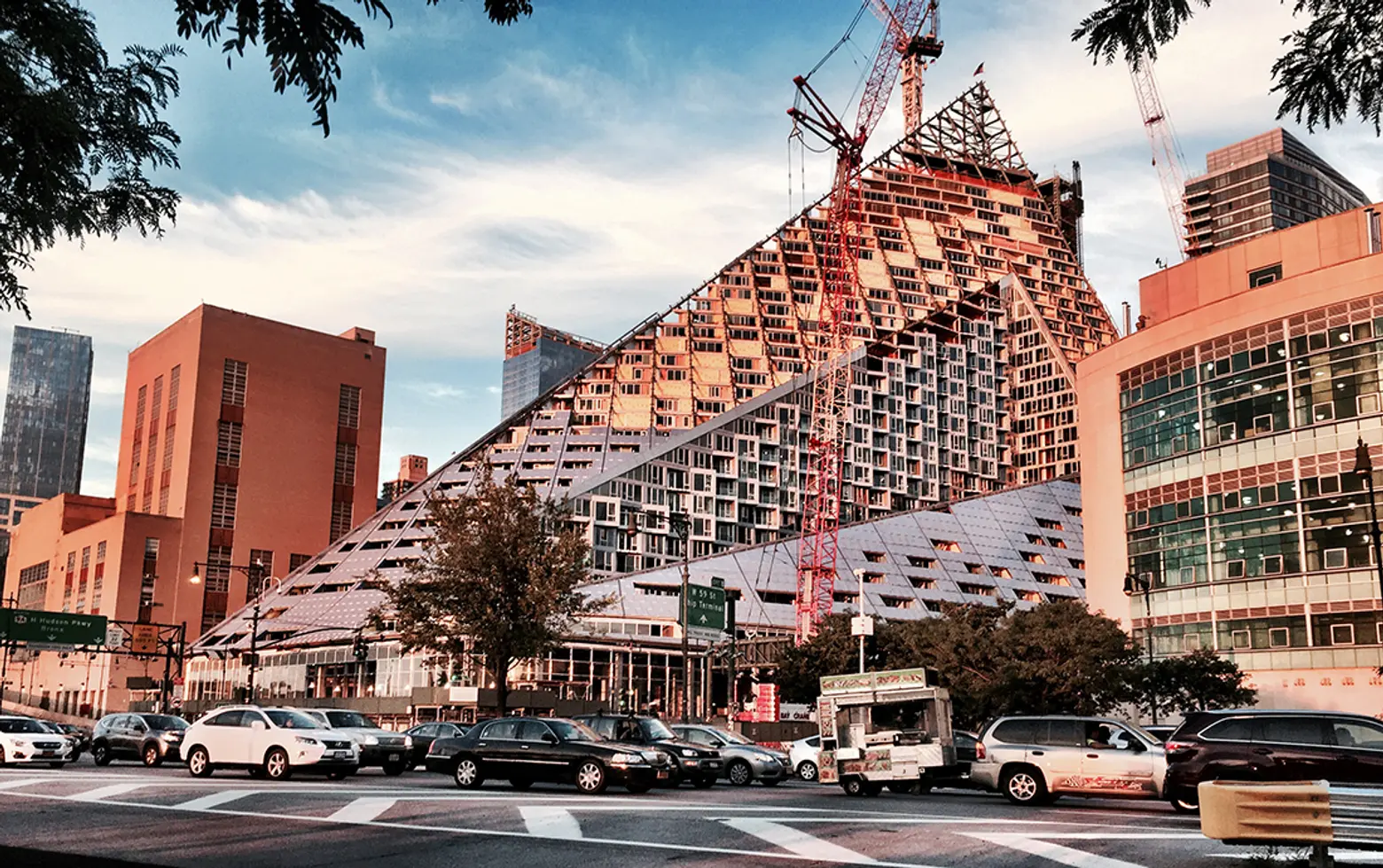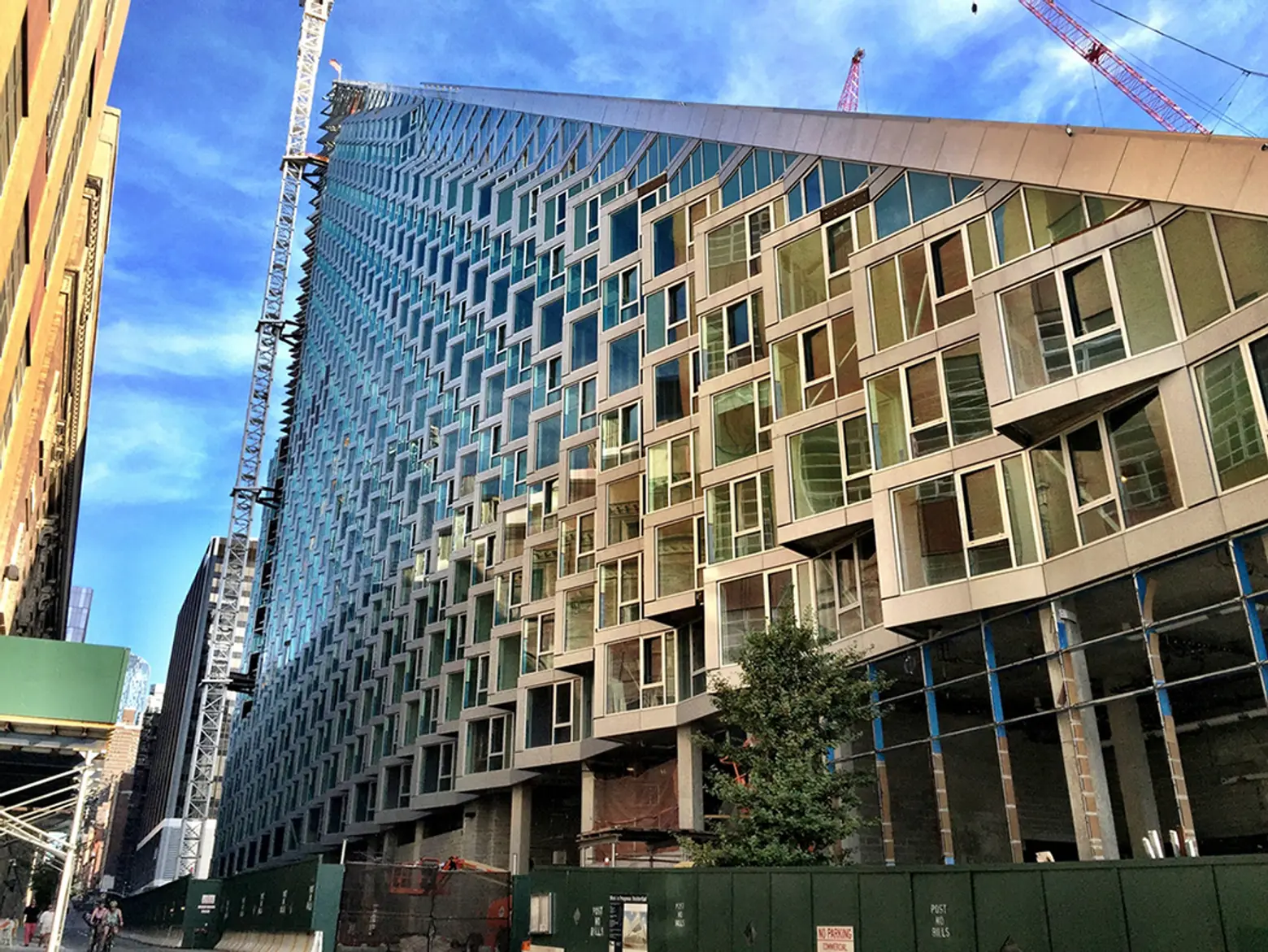 Architecture critic Carter Horsley writes on the project's CityRealty page, "One suspects that this building is only for expert skiers. With three low corners and its hollowed-out core/courtyard, this building seems poised to lift off and fly away on its own magic carpet." Just last month, we brought you a drone fly-through video of the building's construction progress.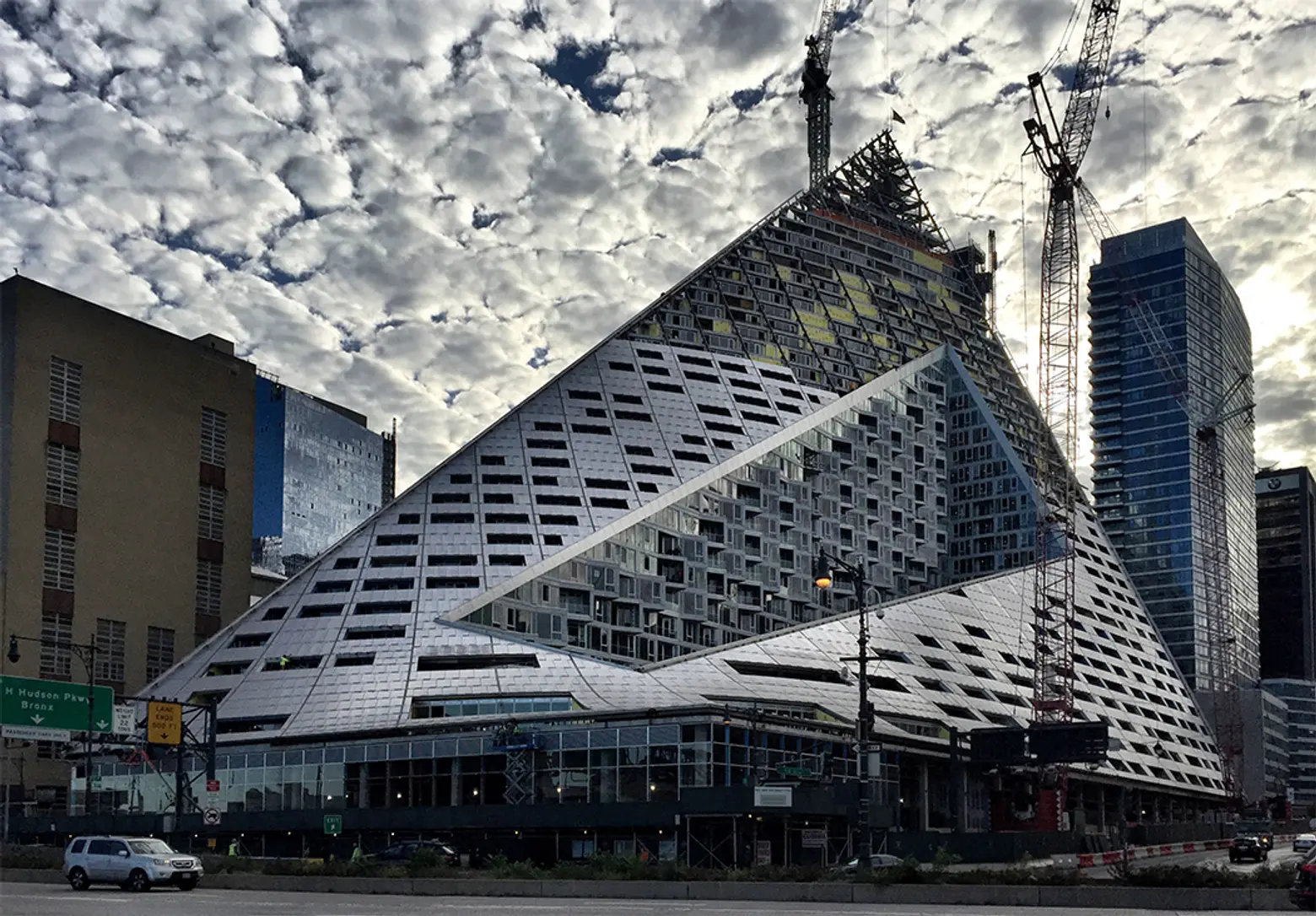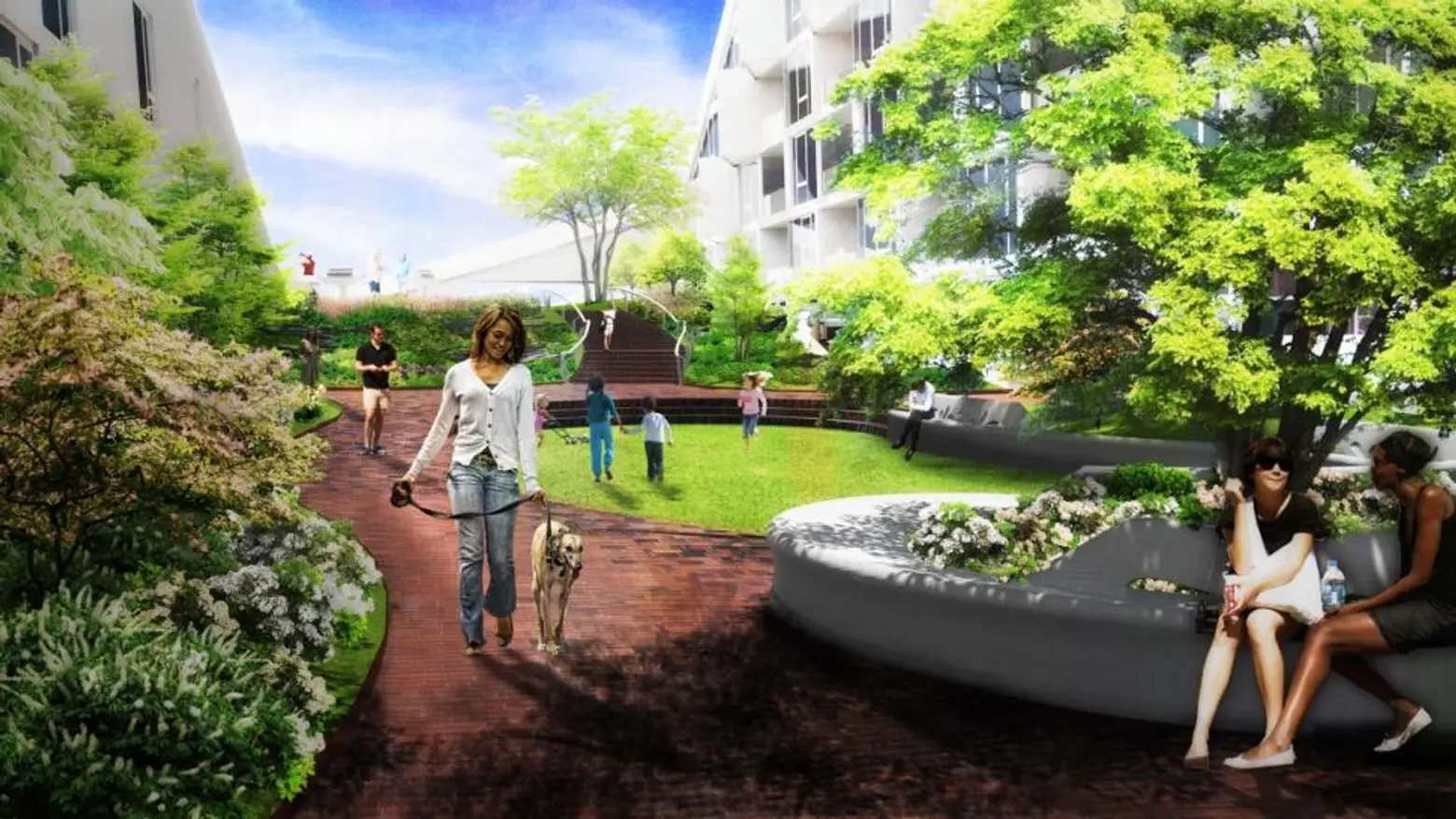 For those of us not qualified to enter the lottery, market-rate apartments will likely begin leasing early next year, and rents for upper-floor units are expected to fetch near $90 per square foot. Apartments in comparable buildings such as the adjacent Helena average $54 per square foot and one bedrooms begin at $3,400. Rents at Mercedes House average $83 per square foot and current availabilities range from a $3,175/month studio on the 14th floor up to an $8,000/month two-bedroom on the 17th floor. Amenities for all VIA tenants will include a landscaped courtyard, laundry room, fitness center, basketball court, golf simulator, children's playroom, library, screening room, and a gallery.
[Follow updates and listings on VIA 57 West at CityRealty]
RELATED:
Construction shot © 6sqft; Renderings via BIG