Live Off Columbus Circle for $1,146/Month, Lottery Launching for 17 Affordable Units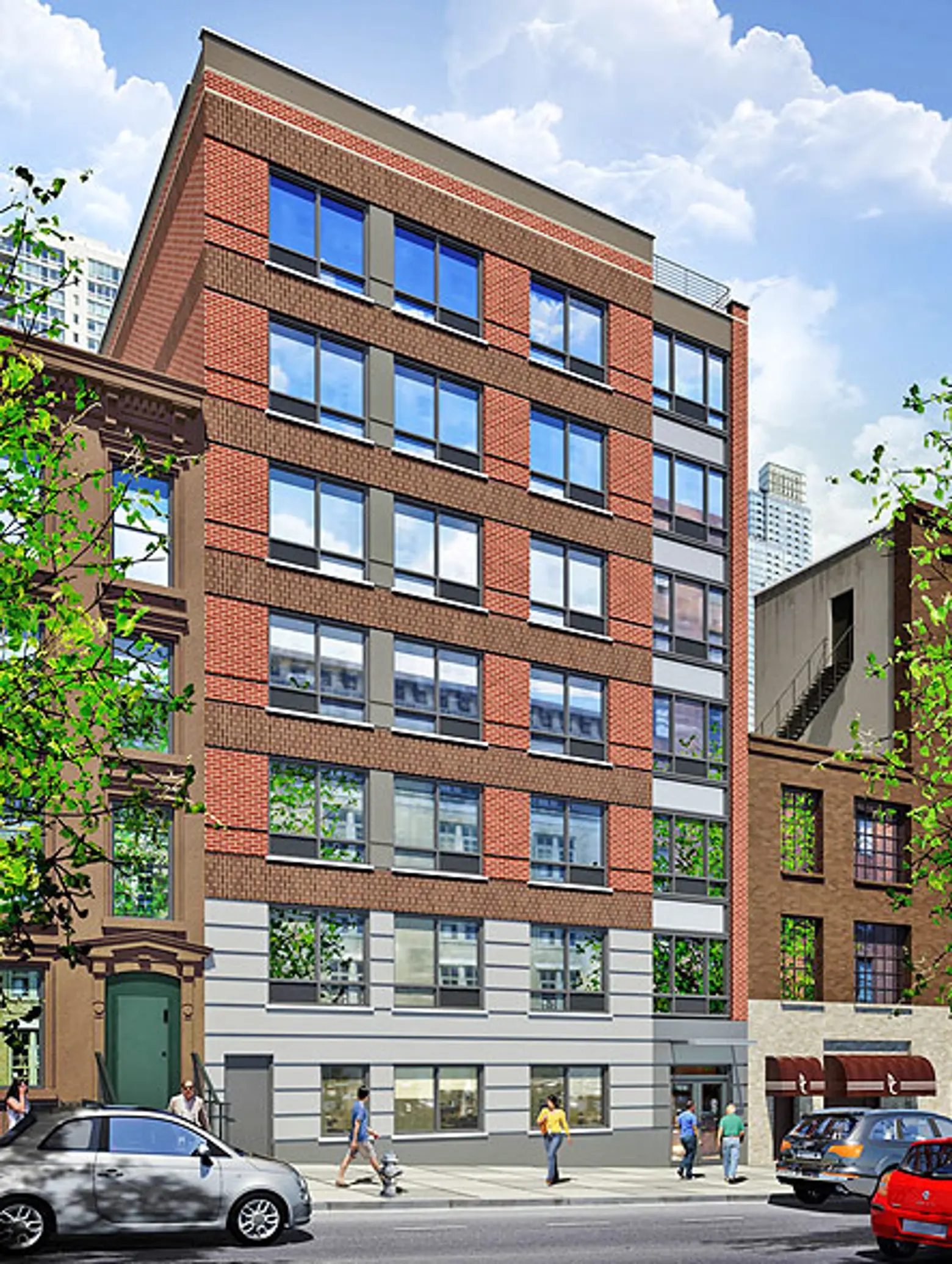 Two years ago, work began on a seven-story, 17-unit building at 424 West 55th Street, on the fringes of Hell's Kitchen and just south of Columbus Circle. The red brick structure known as West of Ninth was designed by Aufgang Architects and replaced a white brick church with a 3,000-square-foot theater that Arker Companies purchased in 2012 for $8.16 million. Initial reports thought the development would be only partly affordable, but a new posting on the city's affordable housing list shows that all 17 of the units will be reserved for low- to middle-income tenants. The apartments will range from $1,146/month studios to $1,709/month three-bedrooms.

Amenities in the building, which may require additional fees, include on-site laundry, an outdoor courtyard, and bicycle storage. Applications will be accepted from June 6 until June 27, 2016. Complete details on how to apply can be found here (pdf). If you have questions about the offer, you must call the Affordable Housing Hotline at 311.
RELATED:
Use 6sqft's map below to locate even more housing lotteries:
If you don't qualify for the housing lotteries mentioned above, visit CityRealty's no-fee rentals page for other apartment deals in the city.