Halal Guys, Empanada Mama, and more are coming to the TWA Hotel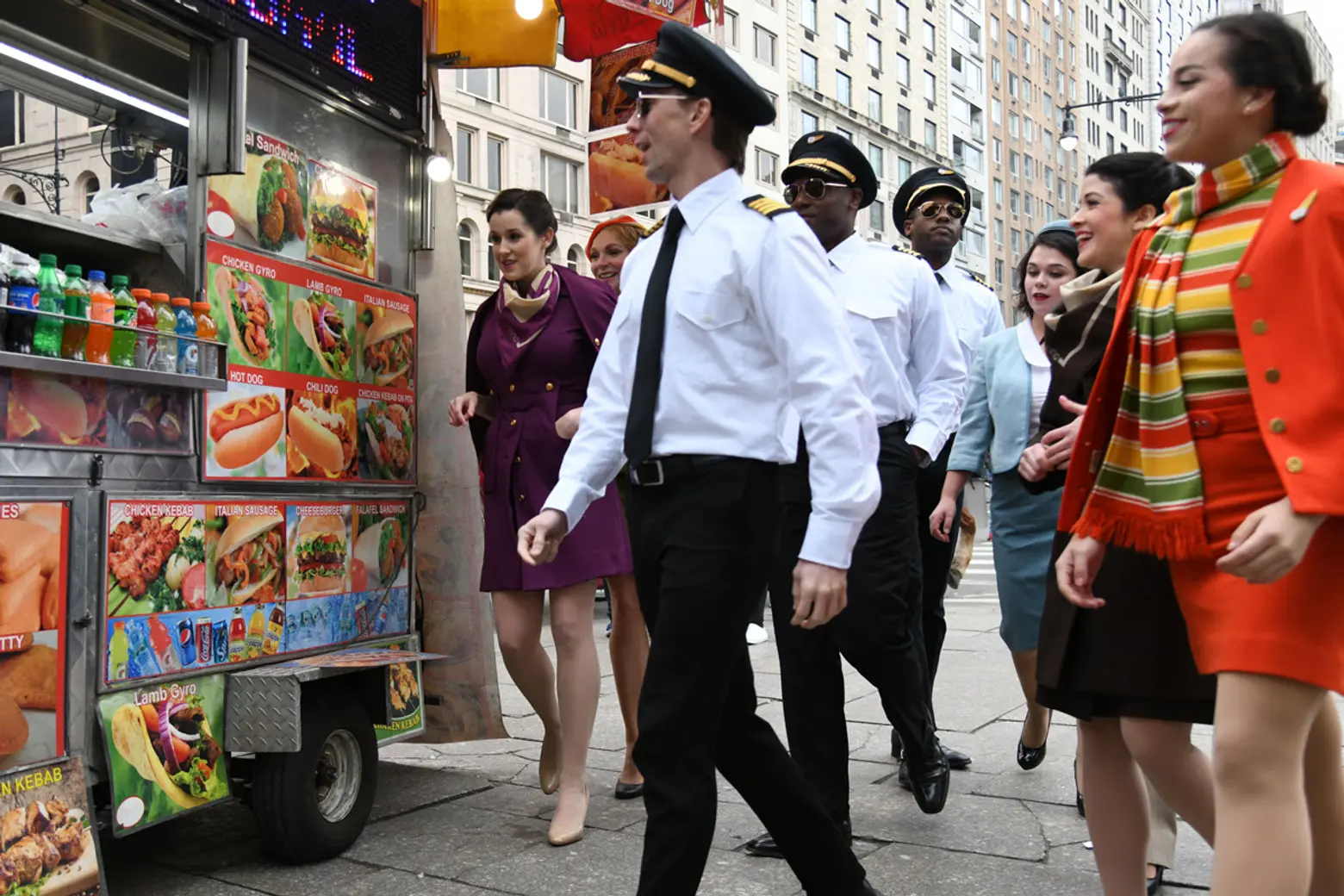 Photo courtesy of TWA Hotel/MCR and Morse Development
In just two weeks, the famous Eero Saarinen-designed TWA terminal at JFK Airport will be reopened for the first time in 18 years, rechristened as the Jet Age-throwback TWA Hotel. There have been several announcements in recent months, from the opening of reservations to the unveiling of the rooftop infinity pool and observation deck, and now we have even more details on everyone's favorite topic–food. The terminal's famous Departures Hall, where TWA travelers originally checked in for flights, will be transformed into a small dining hall with offerings from four local mini-chains–The Halal Guys, Empanada Mama, Earl of Sandwich, Playa Bowls, and Fresh & Co.

The TWA Departures Hall opened in 1962. (Balthazar Korab)
The Departures Dining Hall will be open "from dawn to dusk," serving breakfast, lunch, and dinner. It will be operated by workplace food program Fooda, who will make available the TWA menus on their app. As the press release states, the new dining hall will provide "locally-made grab-and-go meals" to the terminal, "bringing the authentic NYC food experience to the only on-airport hotel at JFK." The Halal Guys started from a Midtown hot dog cart in 1990. Similarly, Empanada Mama was opened in Hells Kitchen by a Queens native in 2005. Fresh & Co., started in 2010, grows its own produce on the family farm on Long Island. Playa Bowls began as a Jersey Shore surfer staple, and the Earl of Sandwich was started in 2004 by descendants of the actual Earl of Sandwich.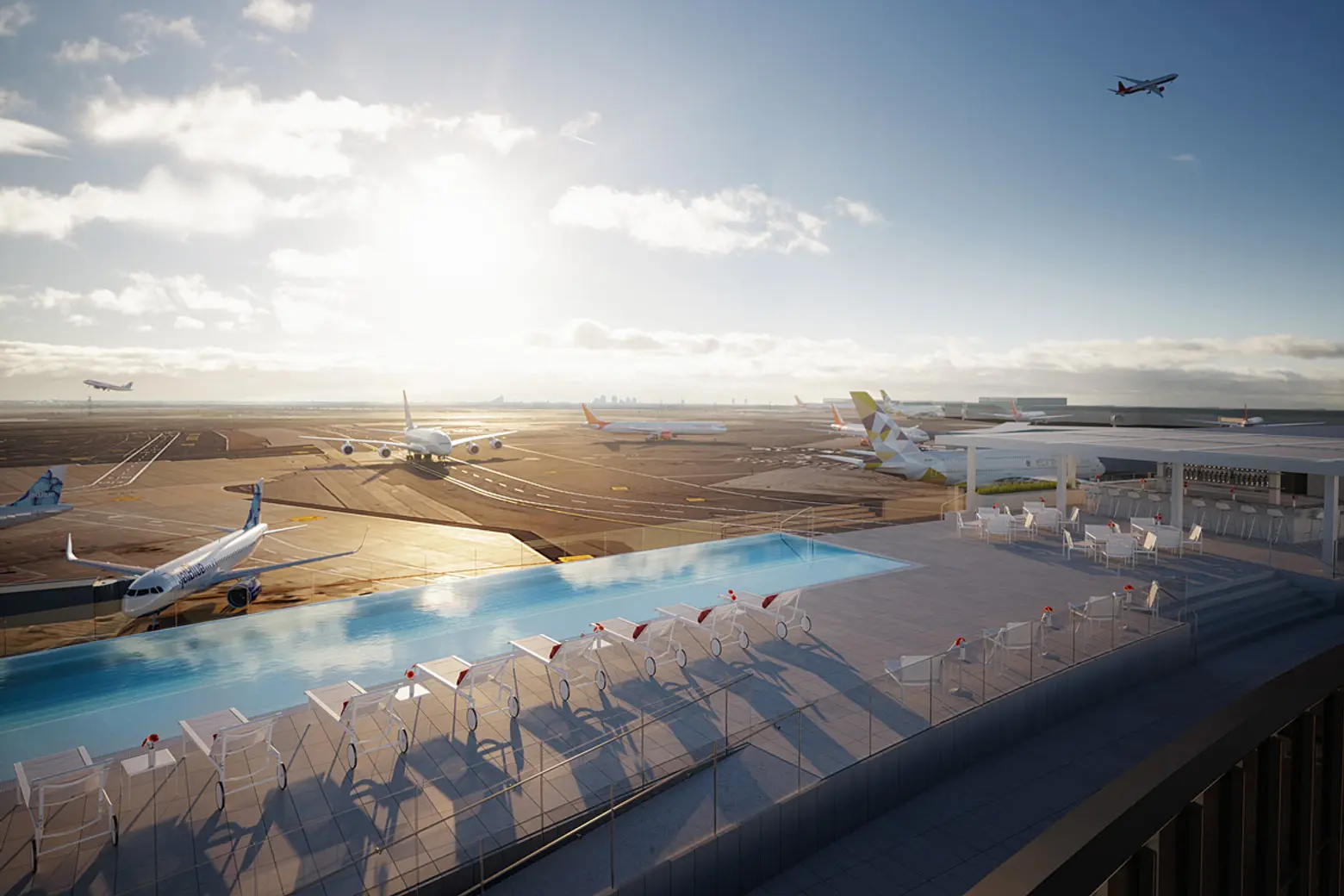 The Pool Bar & Observation Deck, courtesy of MCR and Morse Development
Tyler Morse, CEO and Managing Partner of MCR/MORSE Development, said, "Trans World Airlines had a reputation for serving the best meals in the air. We are continuing that tradition by bringing guests the essential New York City food bucket list all in one spot." To that end, other offerings include: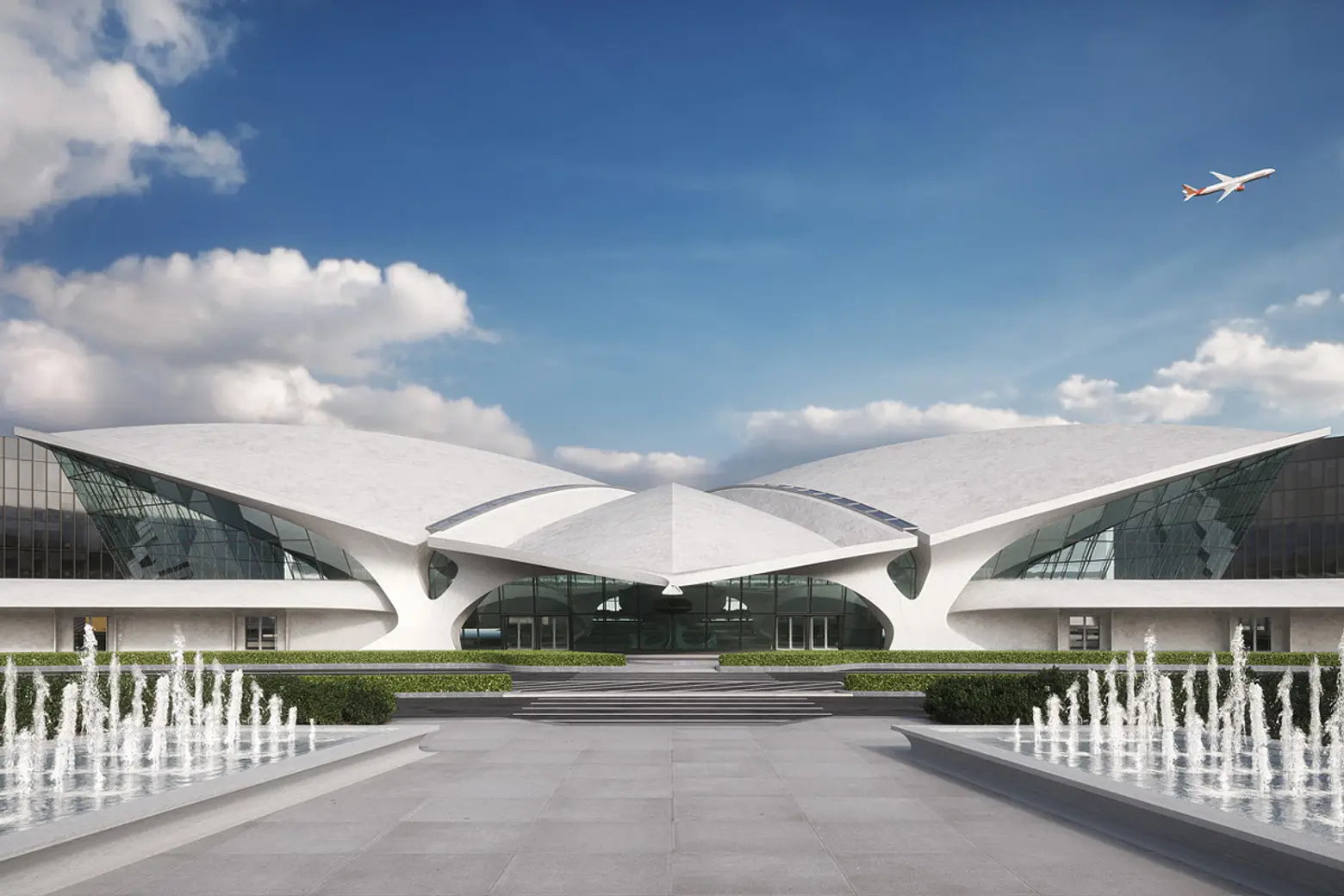 TWA Hotel courtesy of MCR and Morse Development
The TWA Hotel officially opens on May 15th. Rooms currently start at $249/night, but all of the offerings can be enjoyed without a hotel reservation.
RELATED: