First look at Central Park Tower's palatial amenity spaces and apartment layouts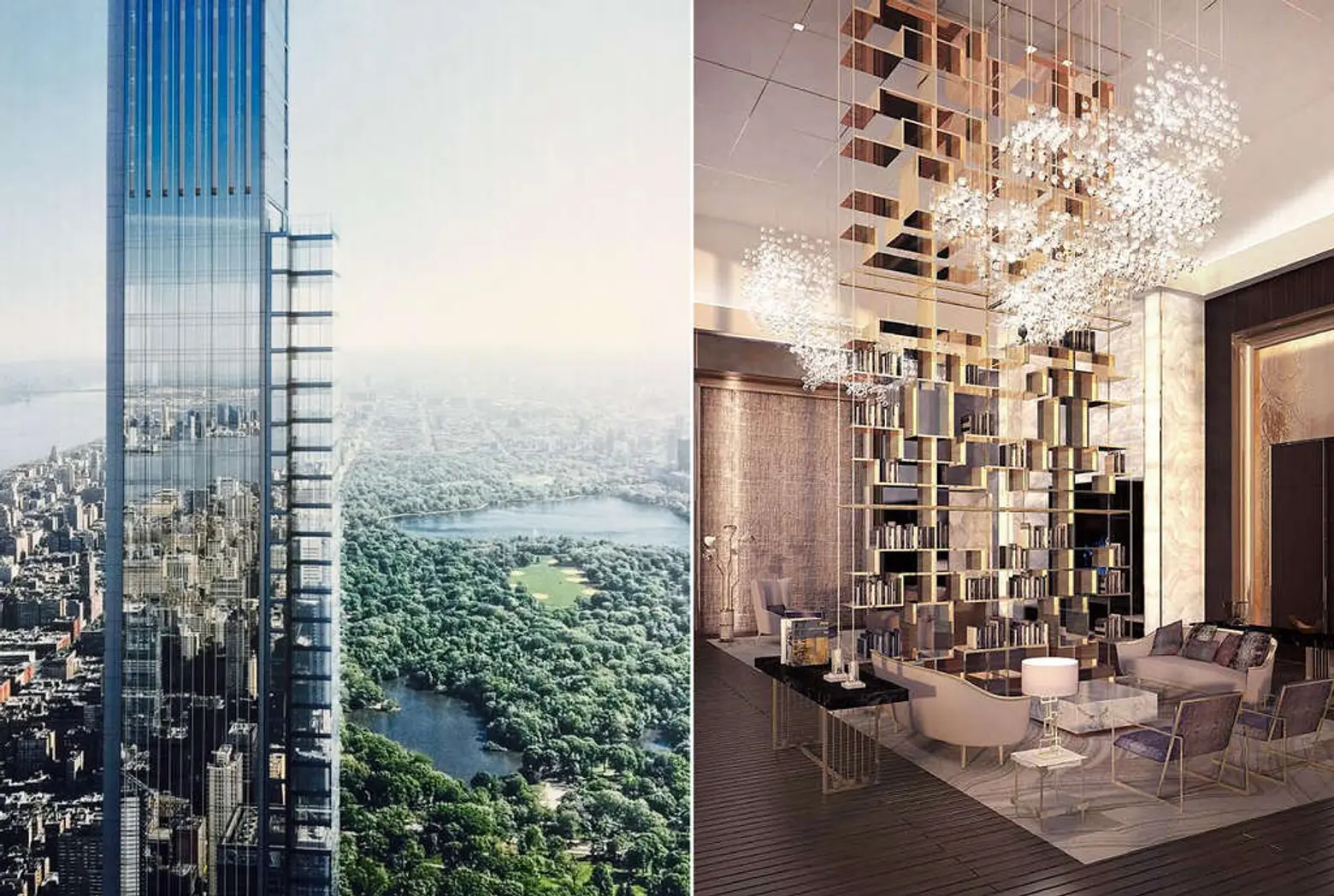 Central Park Tower renderings (Extell / AS+GG)
We expected that Central Park Tower, the city's tallest-tower-to-be swiftly rising at 225 West 57th Street, would be giving Midtown record-smashers like 432 Park Avenue a run for their trophy-tower money. And now newly-revealed details uncovered from the building's EB-5 brochure offer a first glimpse of what the upcoming supertall's rivals could be up against. The preliminary overseas marketing images spotted by CityRealty show off the 1,550-foot-tall building's apartment layouts and the ultra-luxe amenity spaces that will sit high above the hotel and Nordstrom, the building's flagship retail tenant. Developer Gary Barnett's new condo development is the most expensive ever attempted in the city and is projecting a $4 billion sellout including retail and hotel tenants.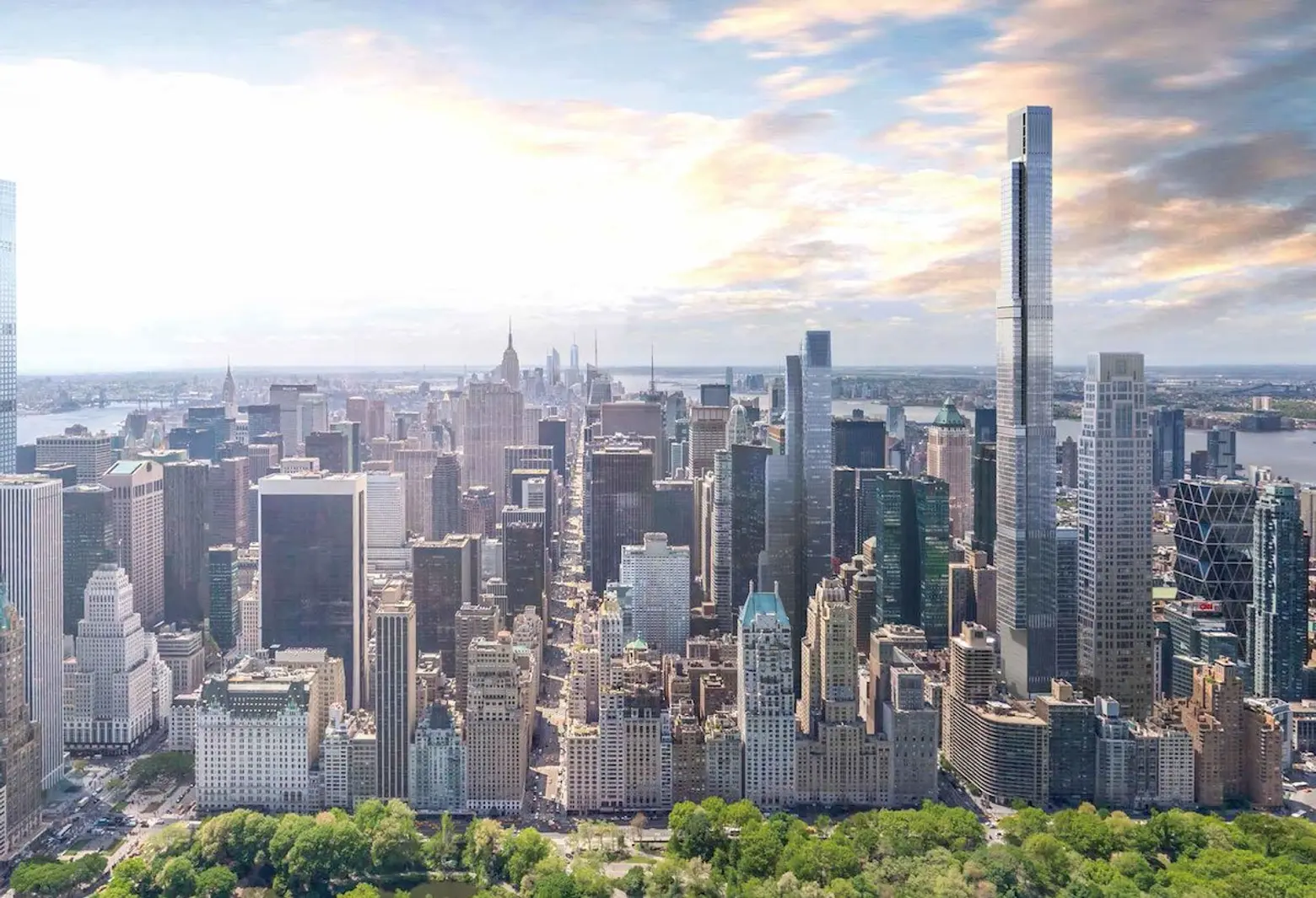 Rendering of Central Park Tower from Central Park (Extell Development/ AS+GG)
First, the prices: The average price per square foot among those actually listed is $7,106. Twenty-six units are priced above $9,000 a square foot and a full 20 units will cost more than $60 million.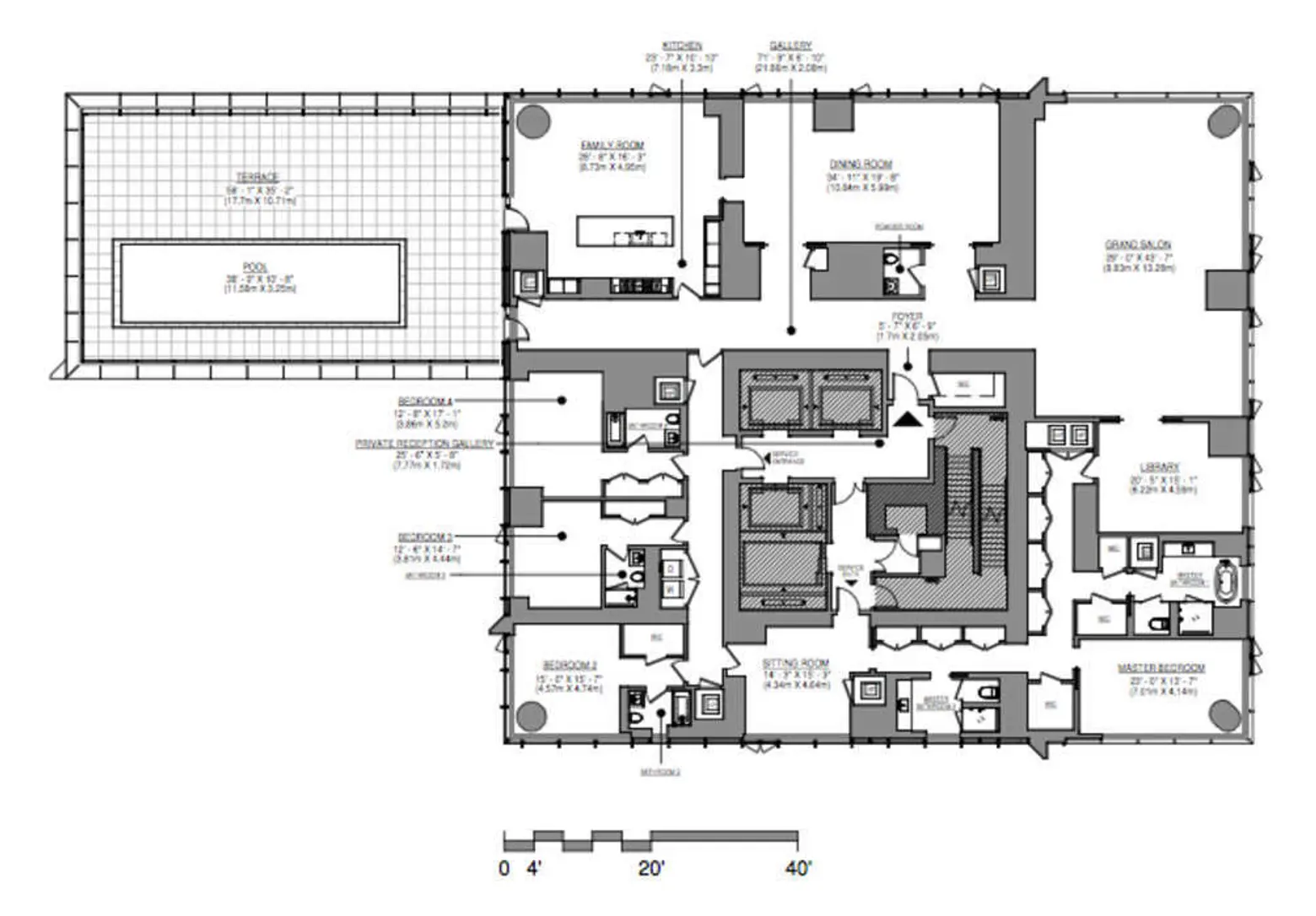 Floorplan of Unit 53 (via The Real Deal)


Triplex penthouse, Unit 129 (via The Real Deal)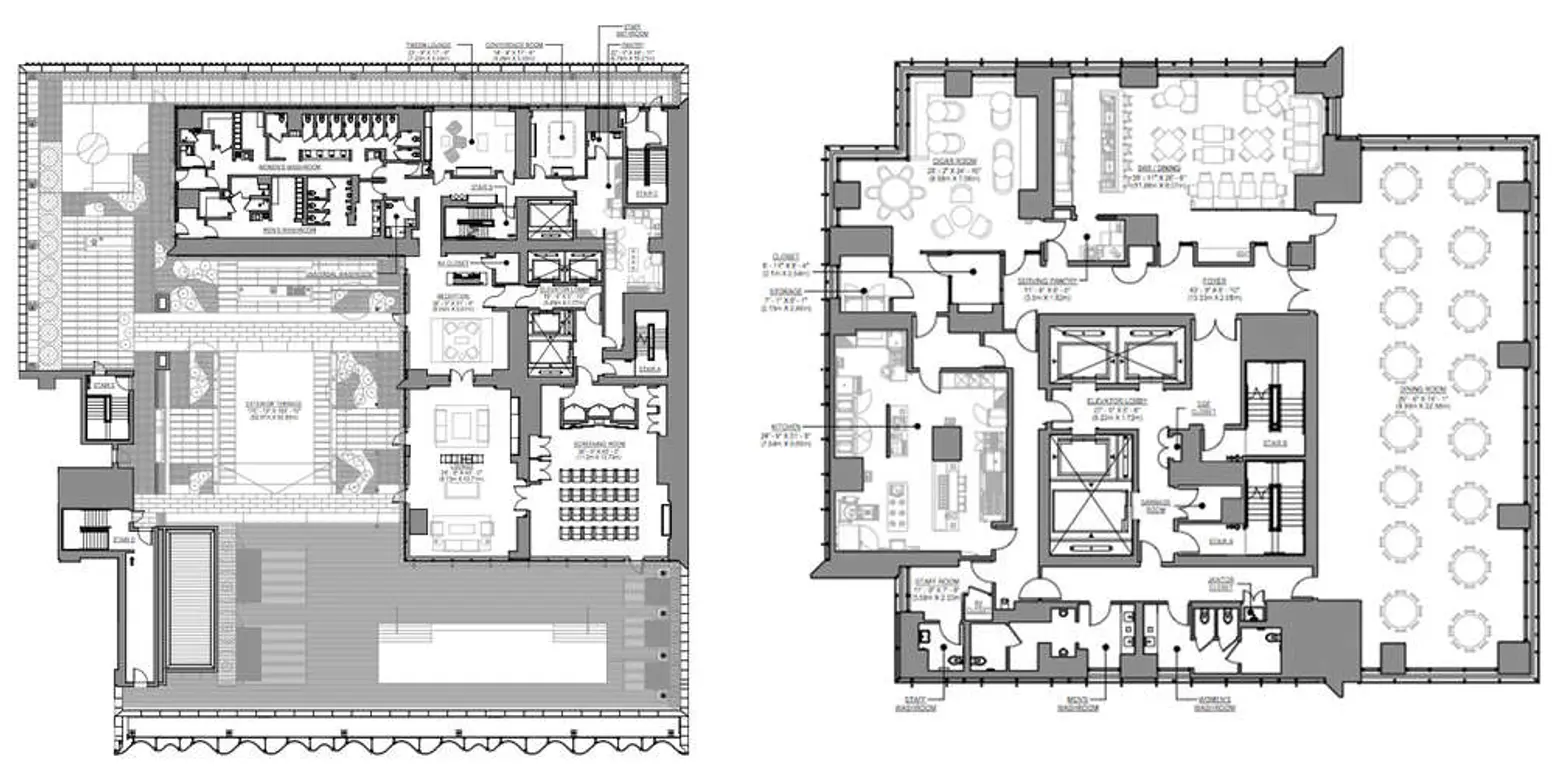 Amenity floors on the 14th and 100th floors (via The Real Deal)
Unit 53, the most expensive listed so far, spans a full floor at 7,984 square feet and is asking $95 million. For that you'll get a private elevator lobby, a 2,000-square-foot terrace and an outdoor pool, plus 360-degree views of Central Park and the Manhattan skyline.
In the "if you have to ask" department, units with no ask yet listed include the building's penthouse: Unit 29 spans 16,000-square feet and contains seven bedrooms, a 1,433 square-foot terrace and an even larger private elevator lobby as well as a media room, library, observatory, grand salon, gym and private ballroom.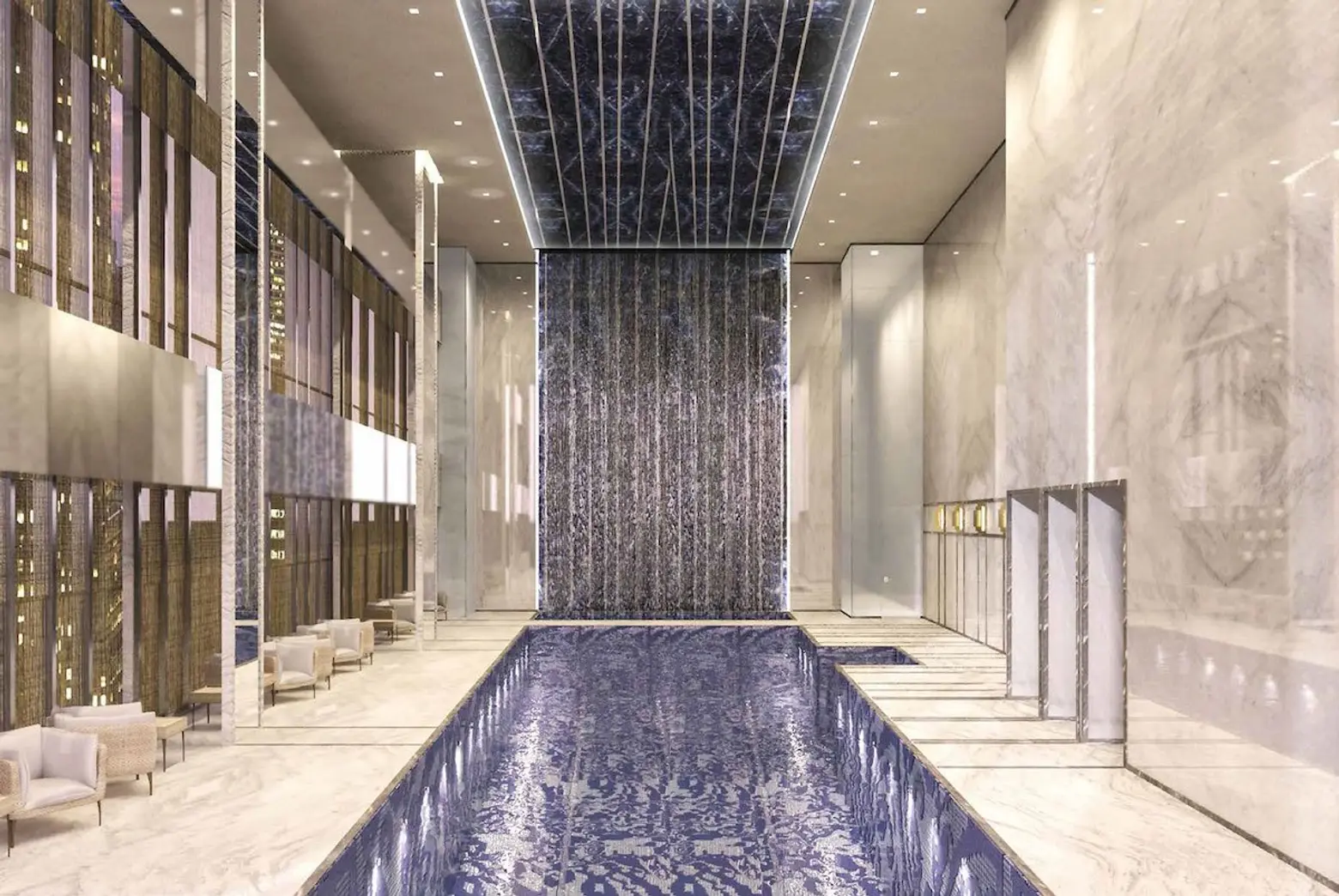 Schematic rendering of swimming pool of Central Park Tower (Extell)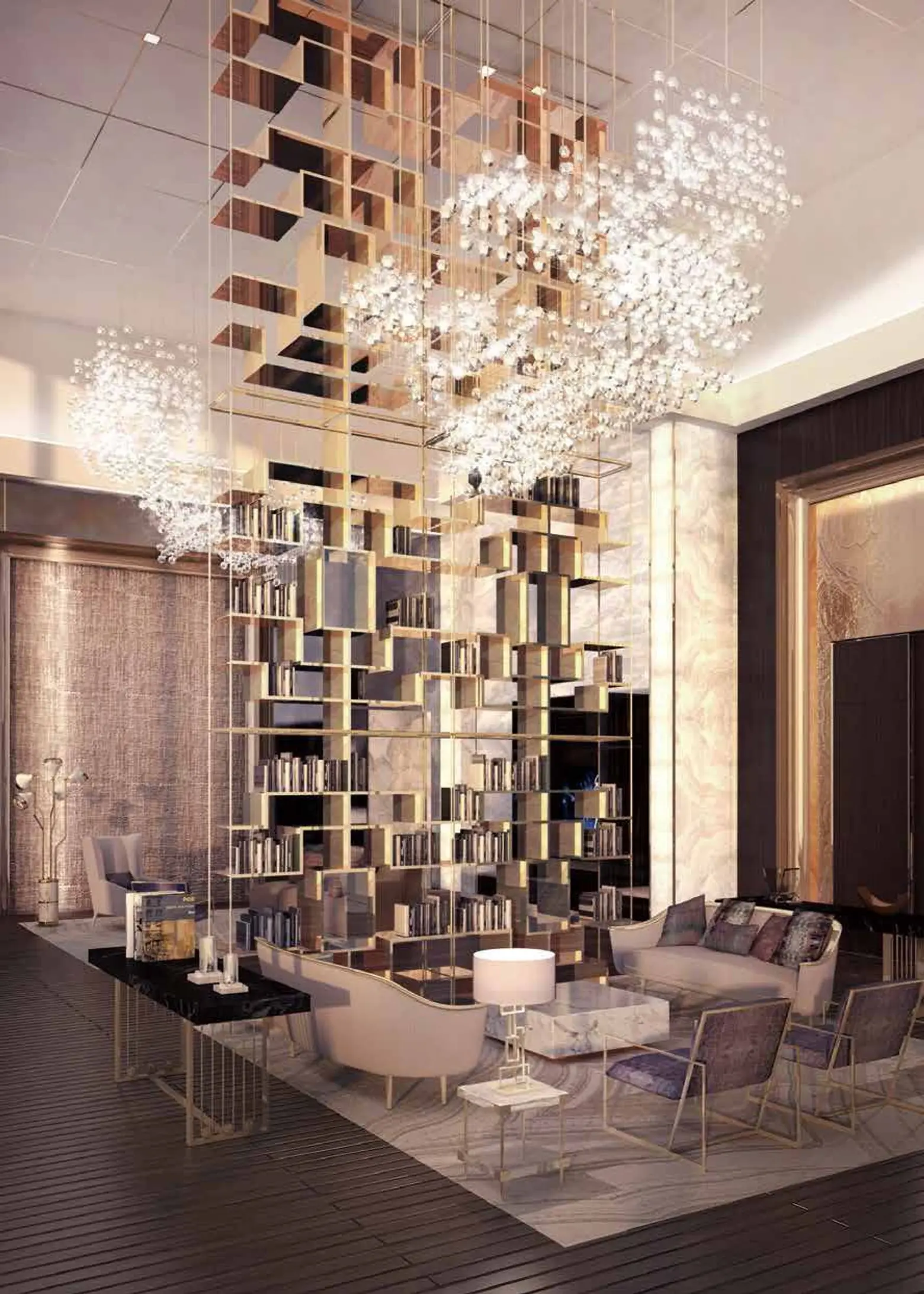 The building will offer three full floors of residential amenities. On the 100th floor you'll find a cigar bar, a private dining room and a grand ballroom.  The Central Park Club on the 14th floor will feature the more earthbound amenities like a resident's lounge with a screening room, conference room, and play area. A landscaped terrace offers a 60-foot pool, a lawn and gardens; the 16th floor will have an indoor pool, a fitness center and spa.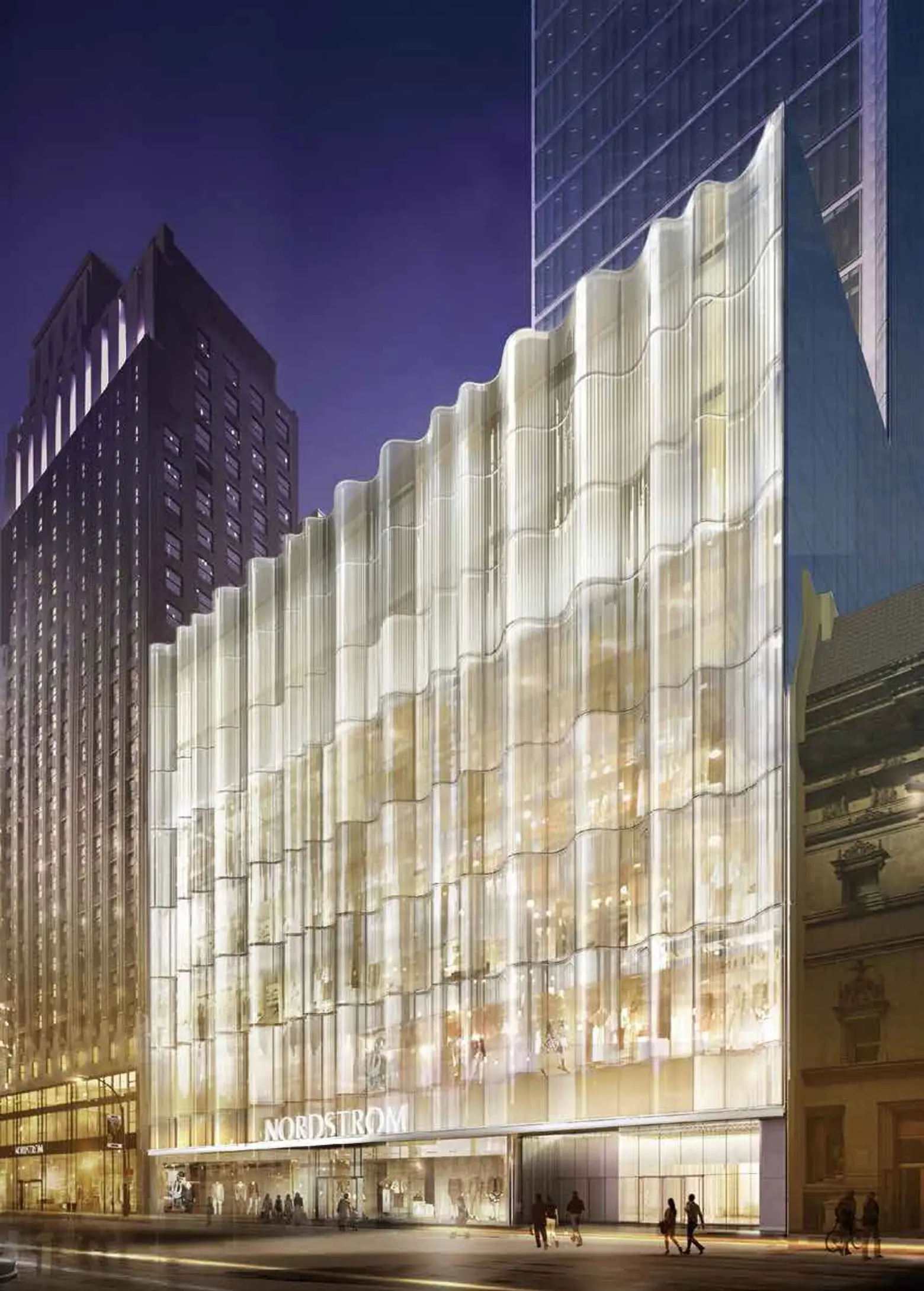 Rendering of Nordstrom at Central Park Tower (Extell)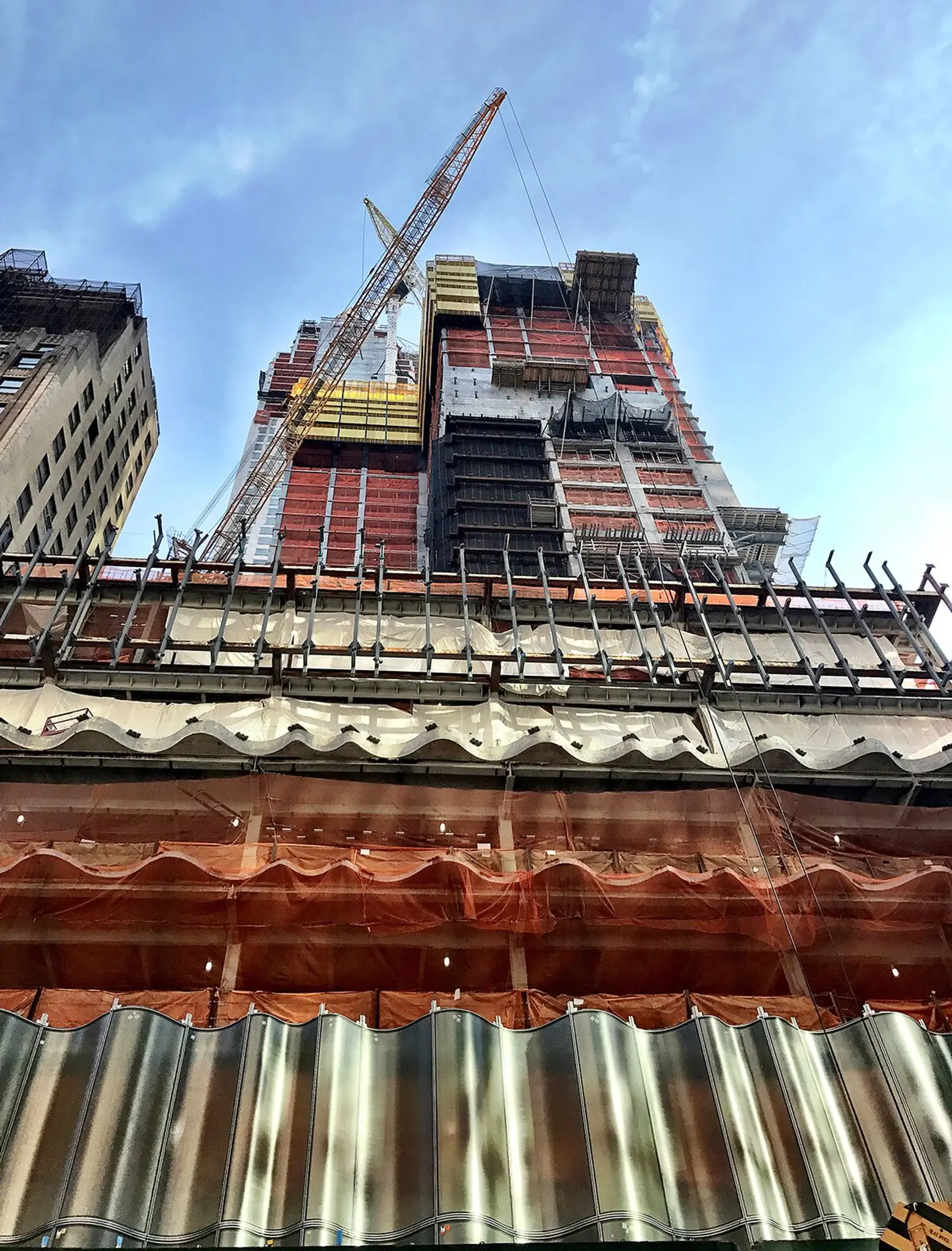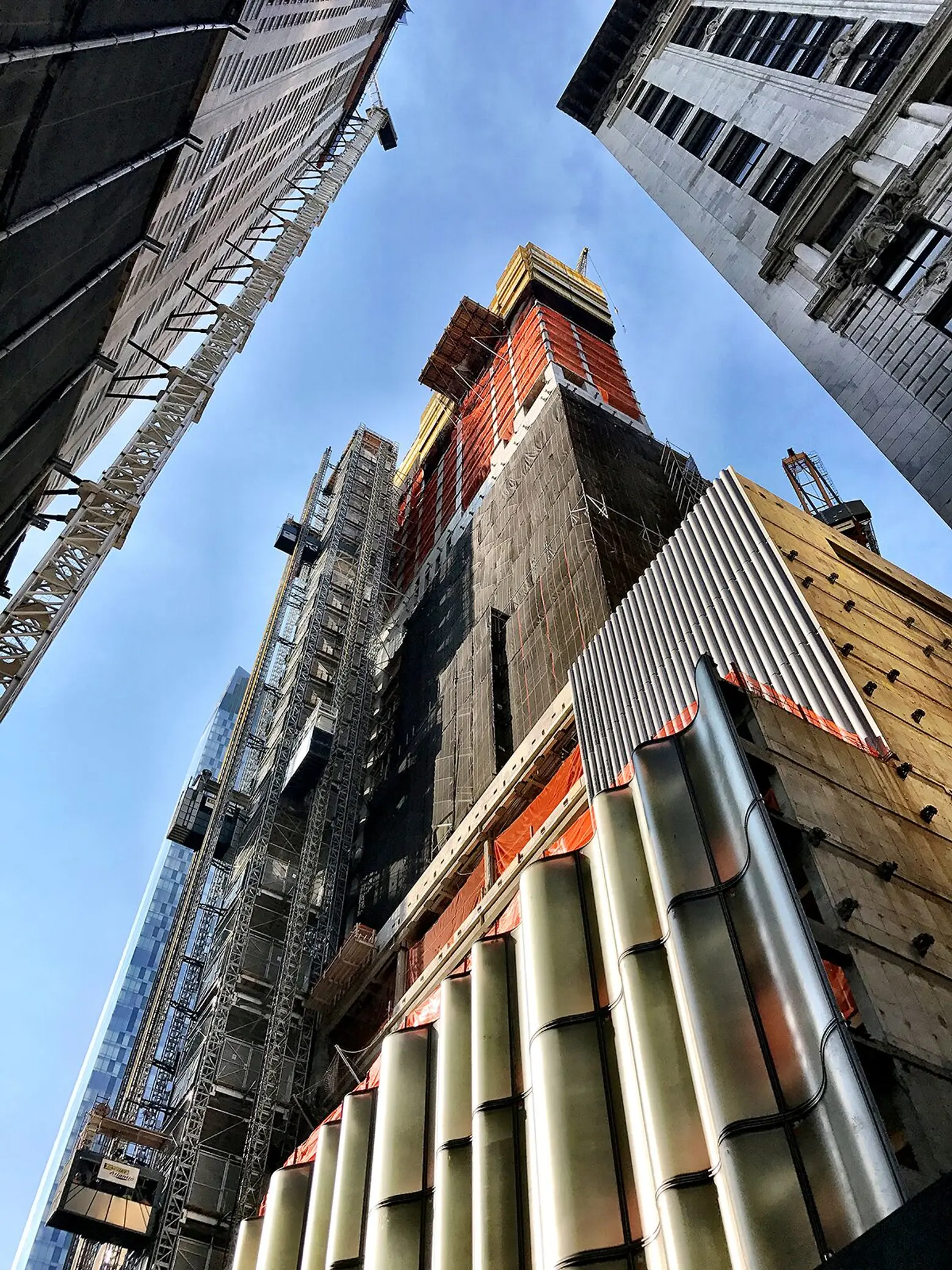 Construction photos courtesy of CityRealty
Construction is progressing quickly (check out more construction photos in the gallery below to see just how quickly), especially now that developer Gary Barnett has secured a $900 million construction loan from JPMorgan Chase, and the tower will soon taking its place among the glittering collection of "Billionaire's Row" blockbusters like Extell's  One57, Stephen Roth's 220 Central Park South and Michael Stern's 111 West 57th Street. Central Park Tower is expecting residential occupancy in 2020; the seven-floor Nordstrom at its base will open in 2019.
[Via CityRealty.com]