Revealed: Central Park Tower Shows Off Its Retail Base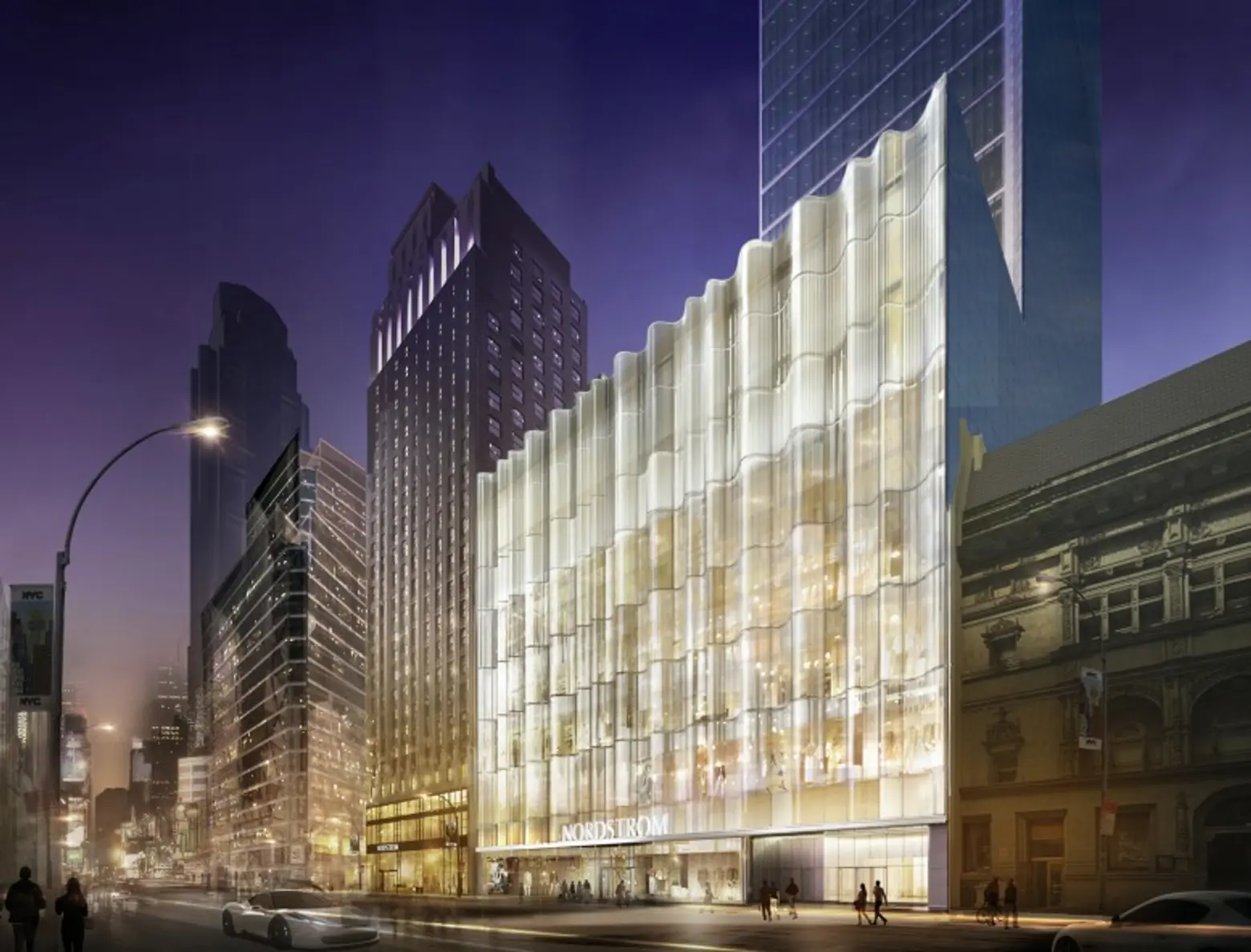 Now dubbed the Central Park Tower, Extell's 1,550-foot-tall supertall on Billionaires' Row was originally known as the Nordstrom Tower, so named because of its ground-floor tenant who will be opening their first Manhattan flagship store. But despite the fact that we architecture nerds were saying "Nordstrom" for years, we had no idea how the store would actually factor into the 95-story building's overall design (which was recently knocked down from a whopping 1,775 feet with the loss of its spire). But now, the Seattle Times (the department store is based out of the Washington city) has revealed renderings of the retail base, reports NY Yimby.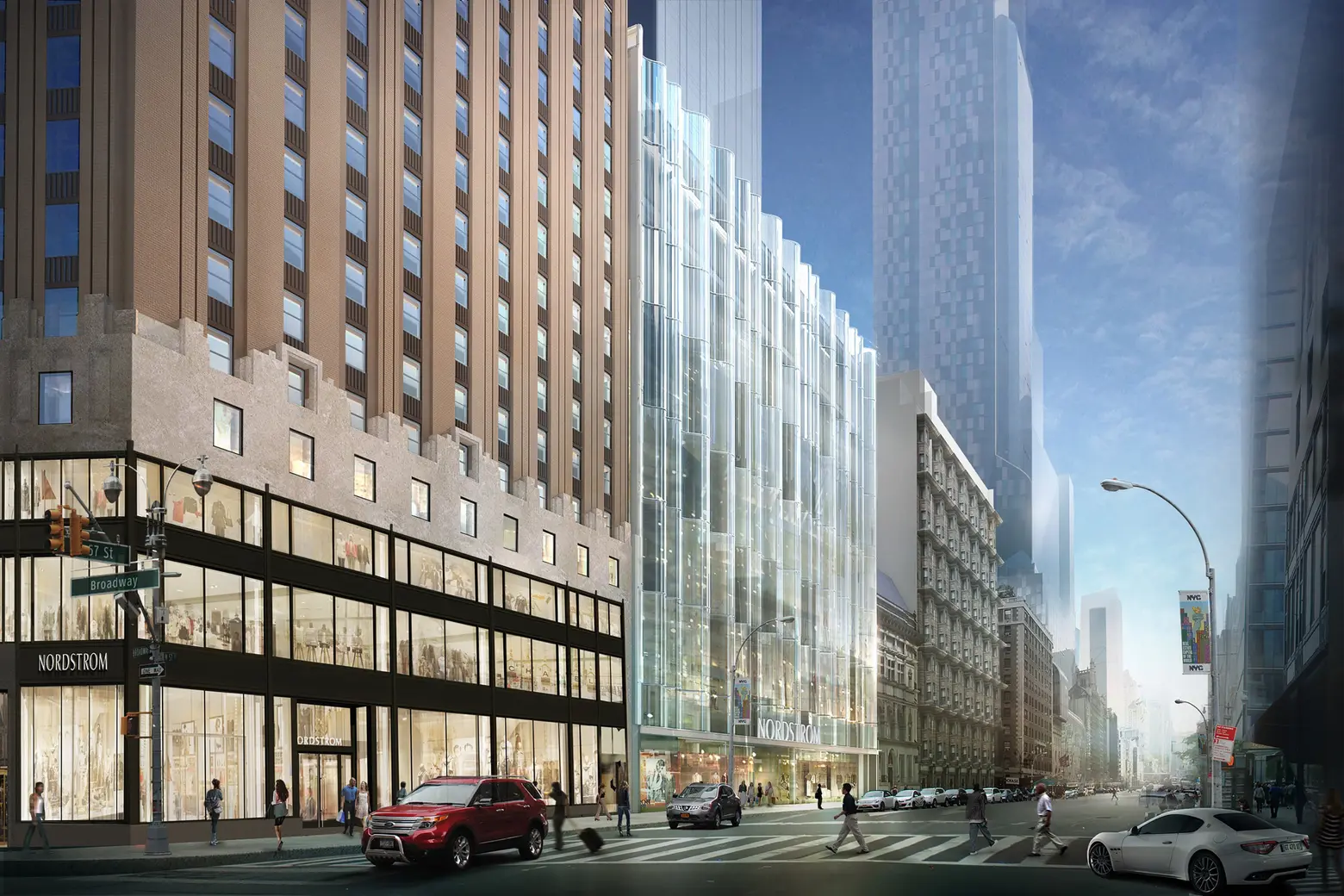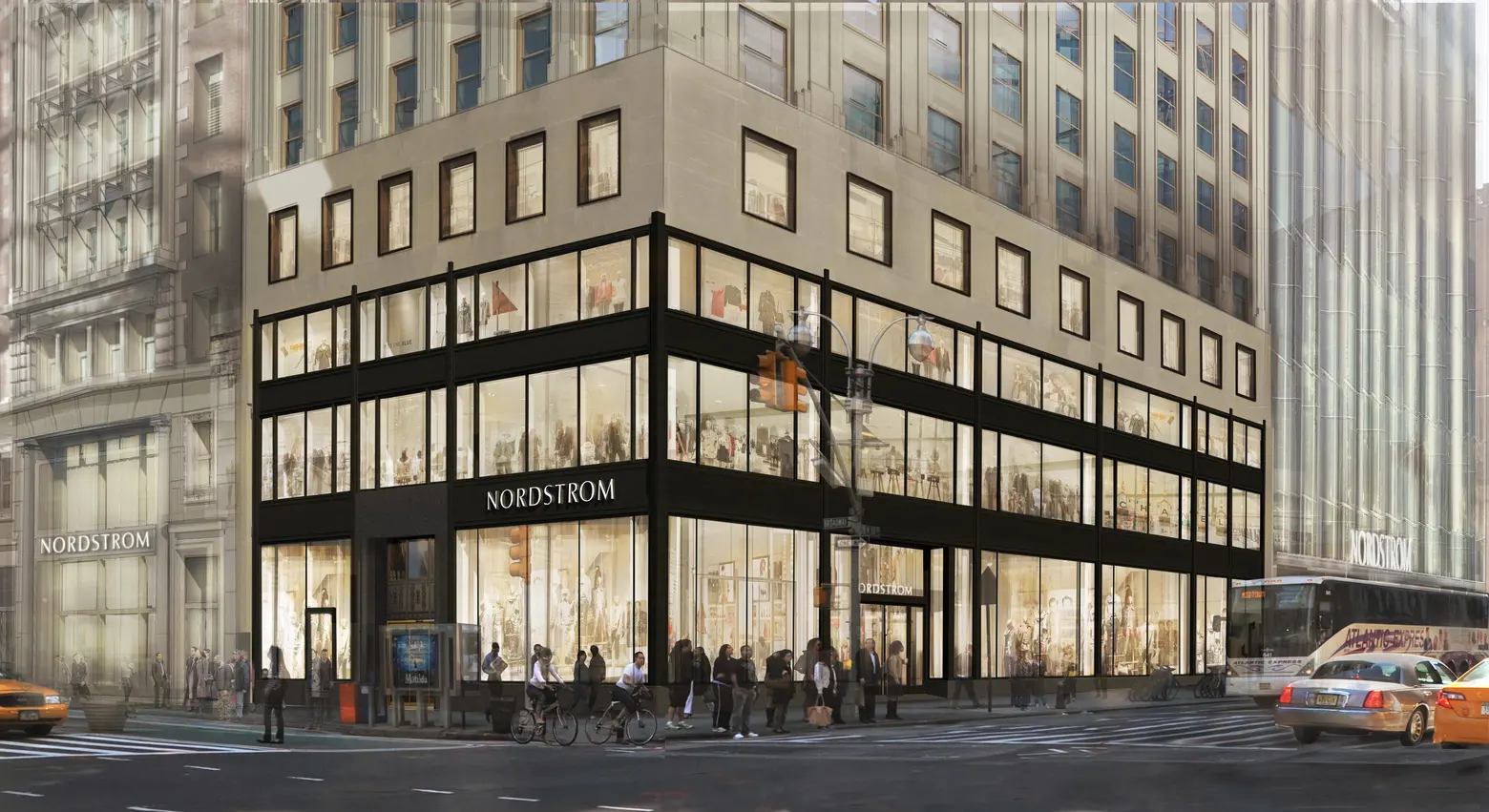 Looking east from the southwest corner of Broadway and West 57th Street
The wavy glass podium comes courtesy of James Carpenter Design Associates. According to a press release from Nordstrom, the facade was "created to catch light as it strikes through the east-west axis of West 57th and West 58th Streets, and continually changes as the sun angles shift from morning to evening, and throughout the seasons. The waveforms also provide an interactive viewing experience for customers inside the store and for those outside at street level, creating views up and down the streets while selectively displaying the activity within the store." It's seven stories, two of which are below ground, and will have a seven-level atrium that showcases the system of escalators and makes all the spaces feel unified.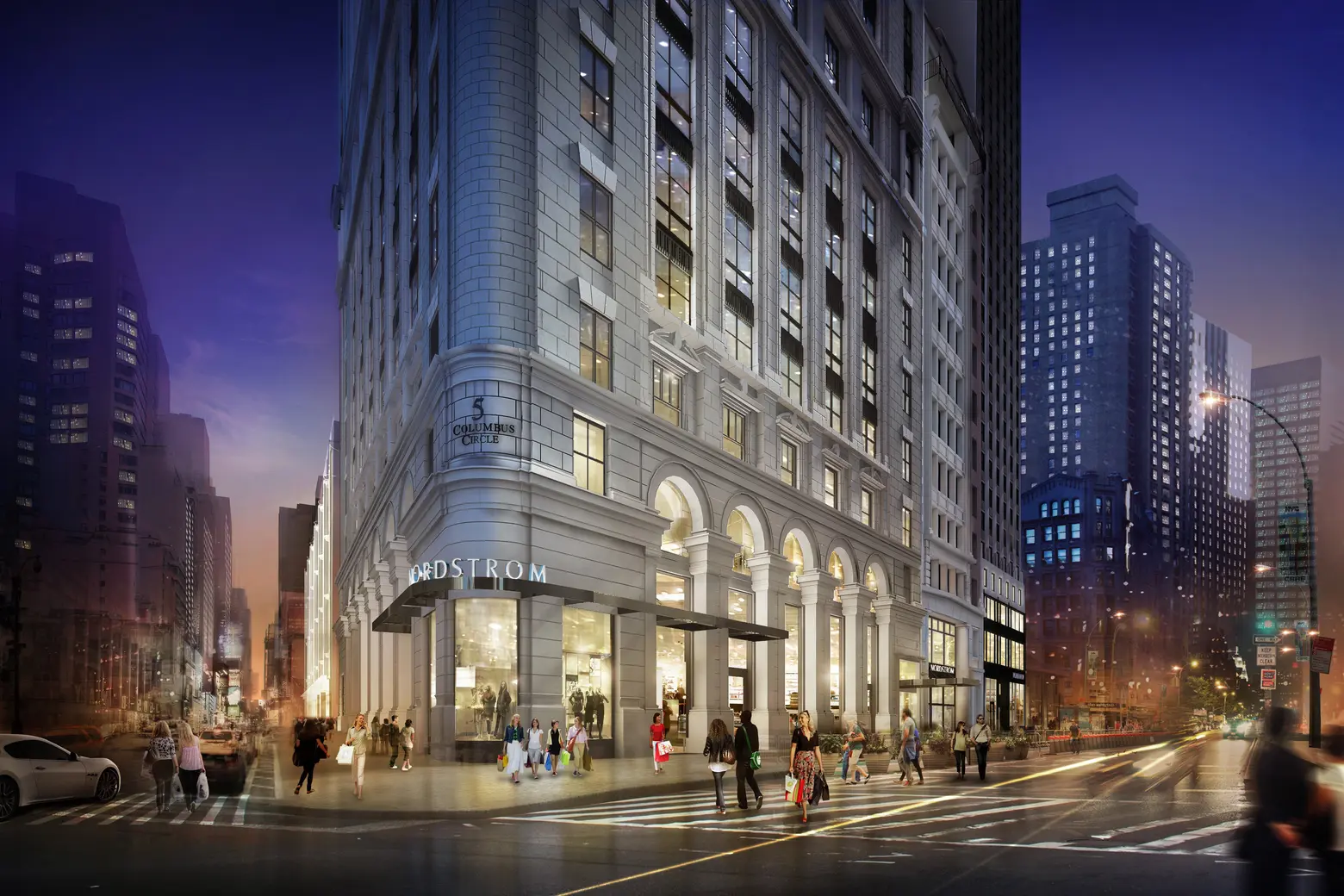 5 Columbus Circle, the corner of West 58th Street and Broadway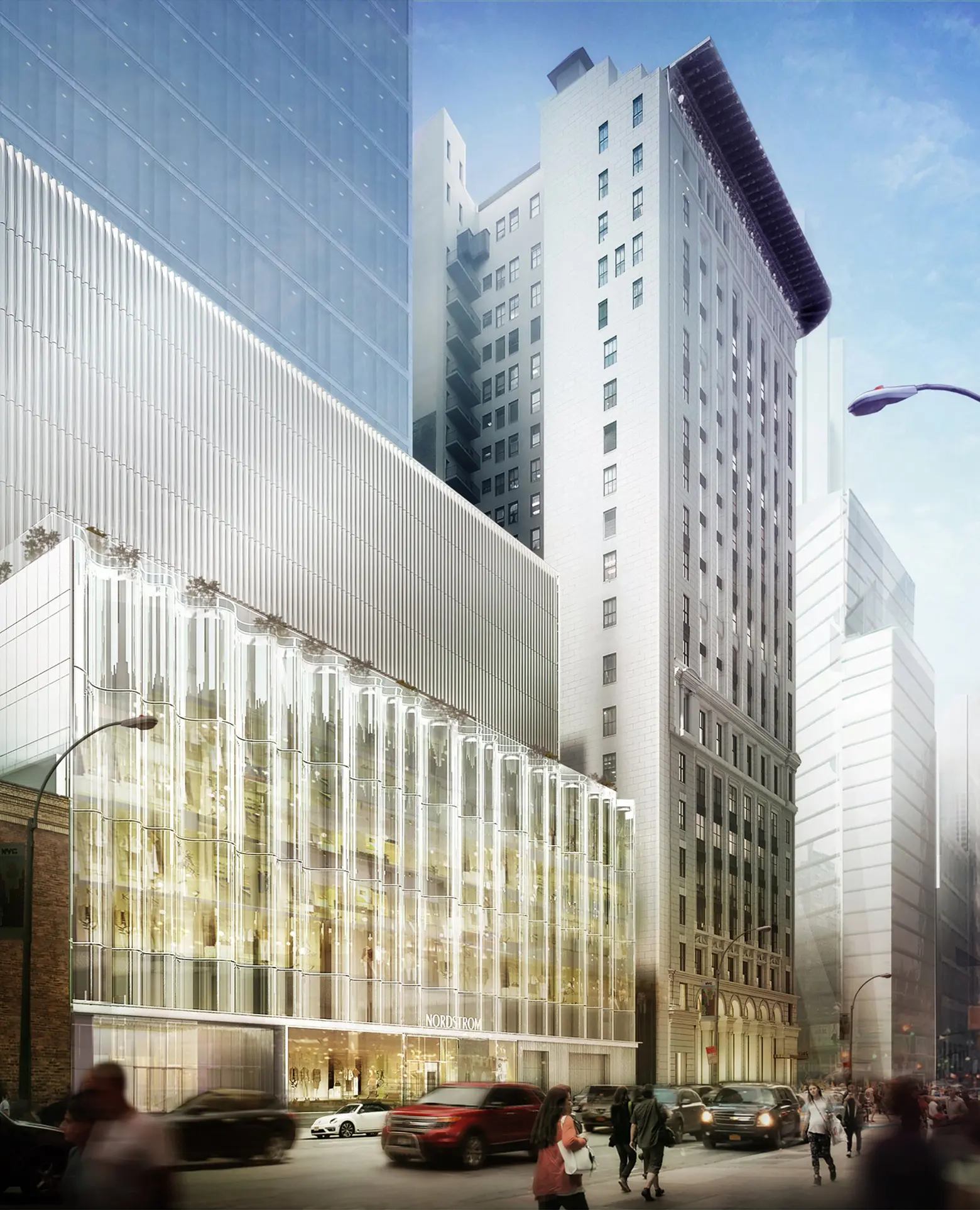 Nordstrom will occupy 363,000 square feet total, spread across four properties on Broadway between West 57th and 58th Streets, which includes the landmarked facade at 1780 Broadway.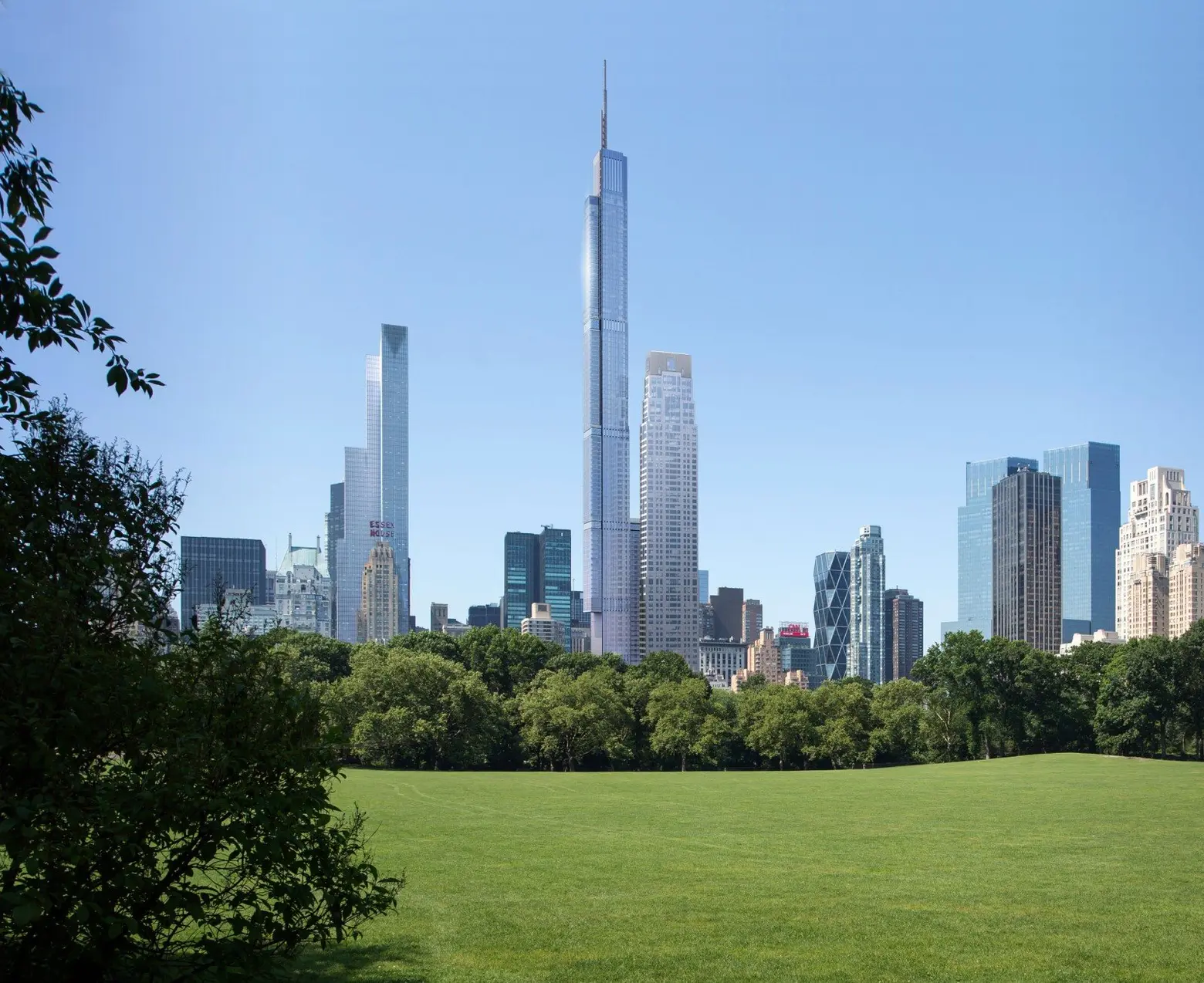 The most recent rendering of the tower, which still shows the spire
The store is expected to open in 2019, when the tower's 182 condos also open their doors.
[Via NY Yimby]
RELATED:
Renderings via Nordstrom