Empire State Building opens 80th-floor observatory, completing $165M redevelopment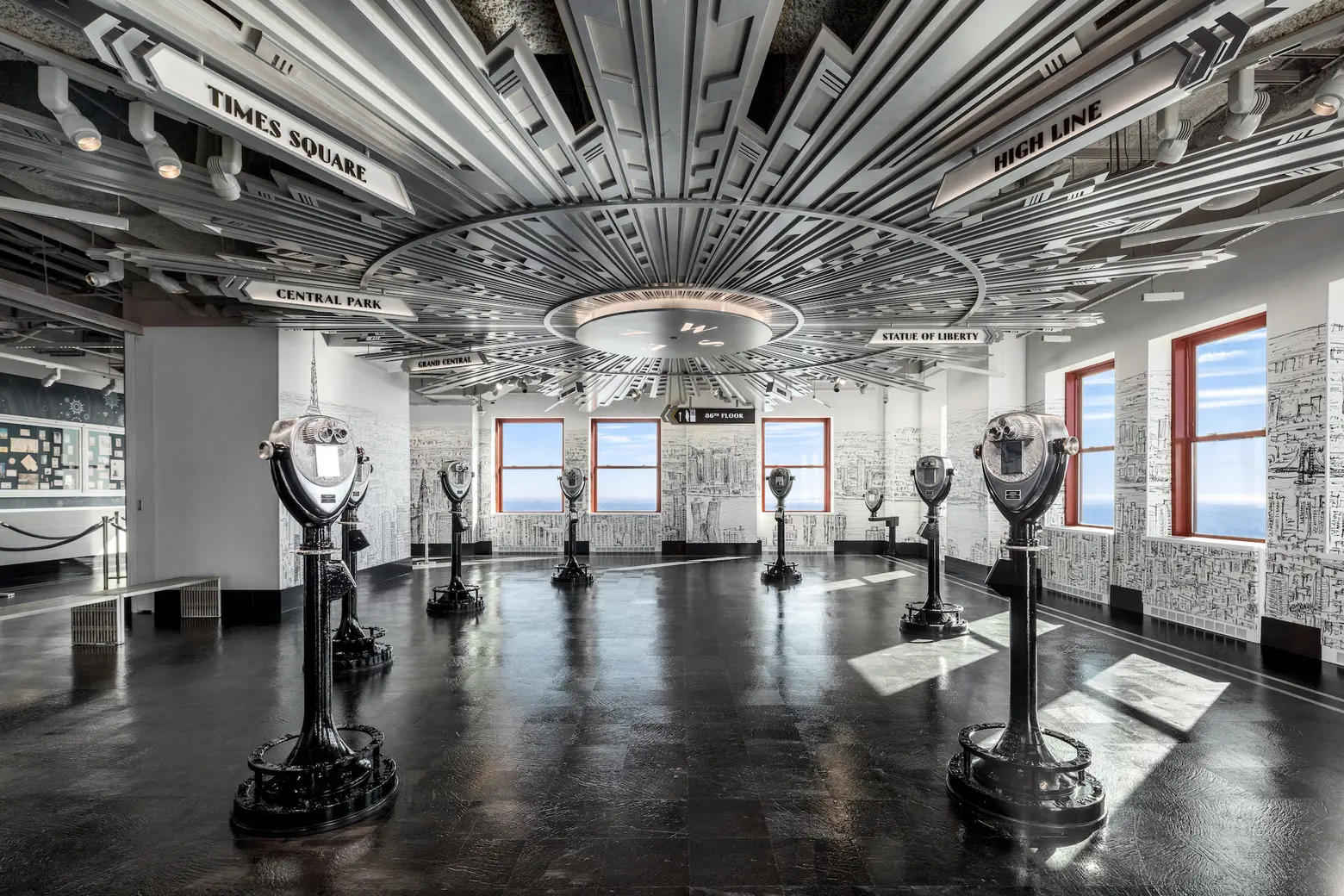 Photo by Evan Joseph for Empire State Realty Trust
With the opening of the 80th-floor observatory last week, the $165 million, four-year redevelopment of the Empire State Building is now complete. In partnership with the city's tourism agency, NYC & Company, Empire State Realty Trust created an interactive, visitor-focused experience, which includes personalized digital itineraries, the building's classic viewfinders, film, original artwork, and more. The Trust unveiled the 102nd-floor observatory to the public in October, with the second-floor museum opening earlier in the summer.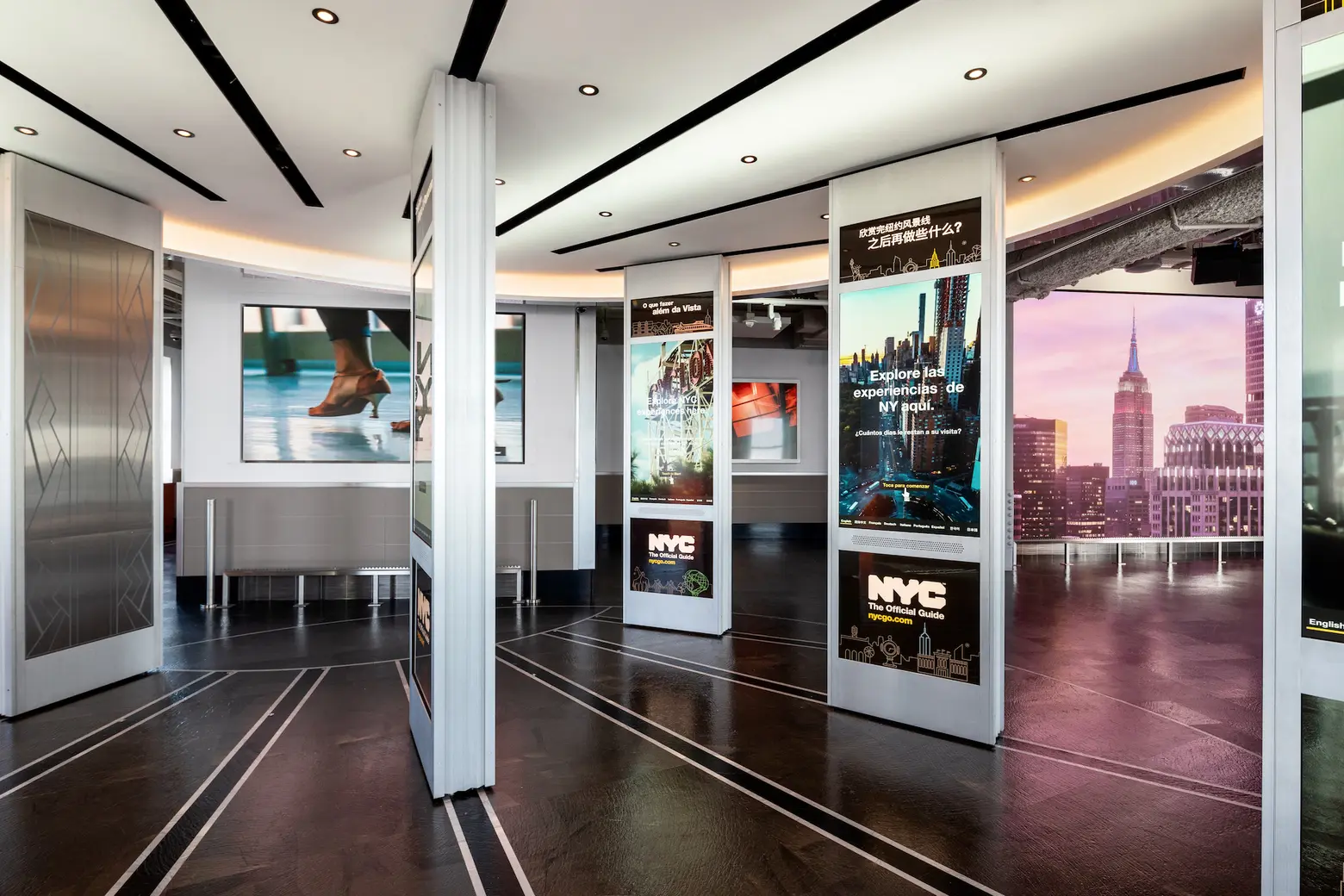 The NYC & Company exhibit, dubbed "NYC: Above and Beyond," consists of five interactive videos that ask visitors questions about their interests and length of trip. Then, a customized itinerary will be created that will include site suggestions throughout the five boroughs. Visitors can download the travel plan through an email or directly to any handheld device.
Anthony Malkin, the chairman and CEO of the Trust, said the revamped observatory connects visitors emotionally to the historic building, as well as helps plan their trip in New York.
"The completed Empire State Building Observatory elevates our Guests' experience, from our new entrance to the dramatic and exciting 102nd floor," Malkin said in a statement. "At 88 years young the Empire State Building remains the icon of innovation, aspirations, and dreams, and is the vibrant ancestor of all tall buildings around the world."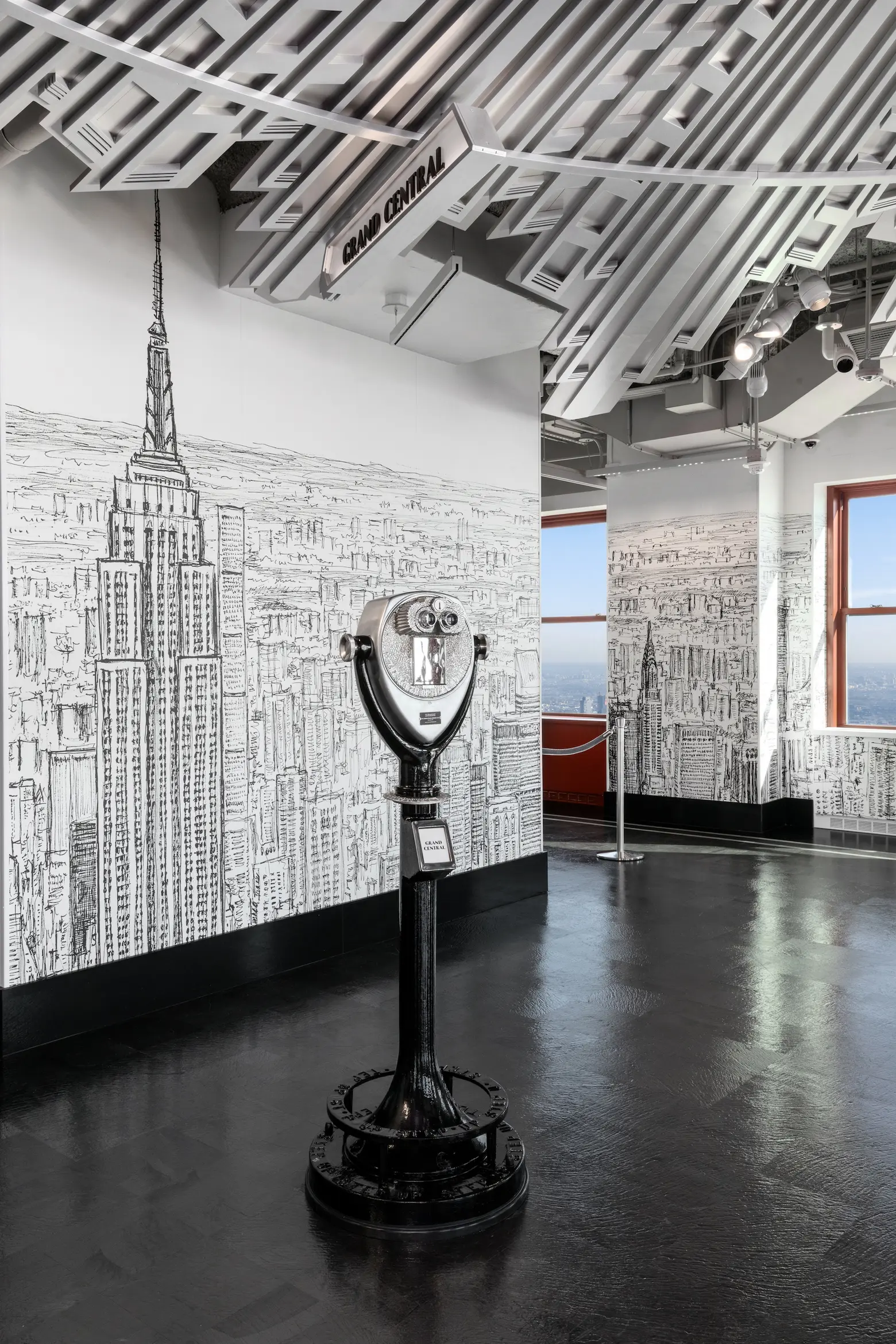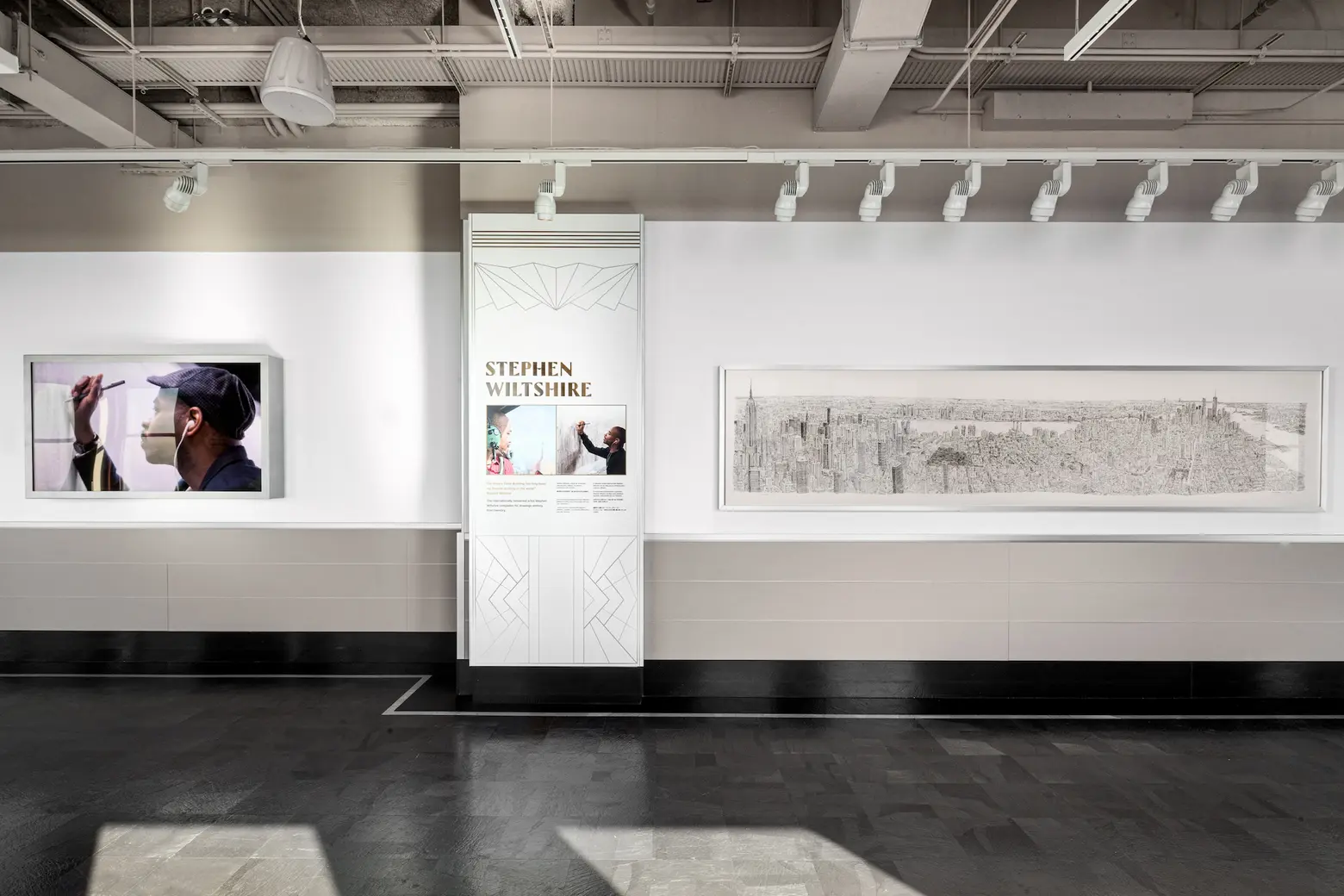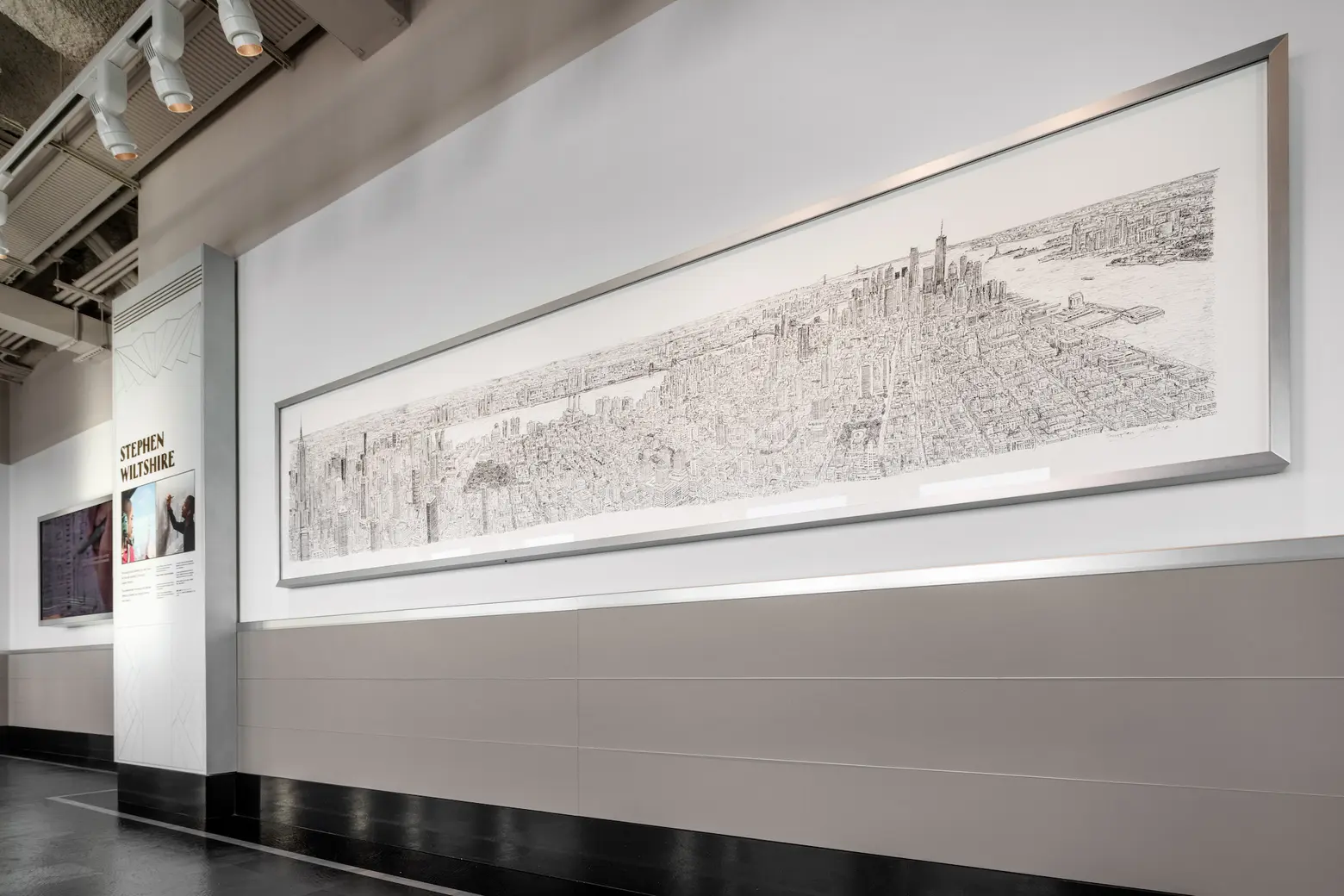 Other exhibits on the 80th floor include "Artistry in Light," a film about the building's music-to-light shows, a famed NYC skyline drawing by British artist Stephen Wiltshire, and augmented reality scenes of the Big Apple seen through a pair of old-fashioned binoculars.
In addition to the revamped 80th floor, the redesign included a new observatory entrance on West 34th Street to reduce foot traffic on Fifth Avenue, a 10,000-square-foot museum from Thinc Design on the second floor, and the 102nd-floor observatory set 1,250 feet above street level and includes 24 floor-to-ceiling windows and 360-degree views.
Tickets to experience the building's pinnacle cost $58 for adults; the main deck on the 86th-floor and second-floor museum go for $38. Get more details here.
RELATED: 
All photos by Evan Joseph, courtesy of Empire State Realty Trust