City to open homeless shelter adjacent to One57 on Billionaires' Row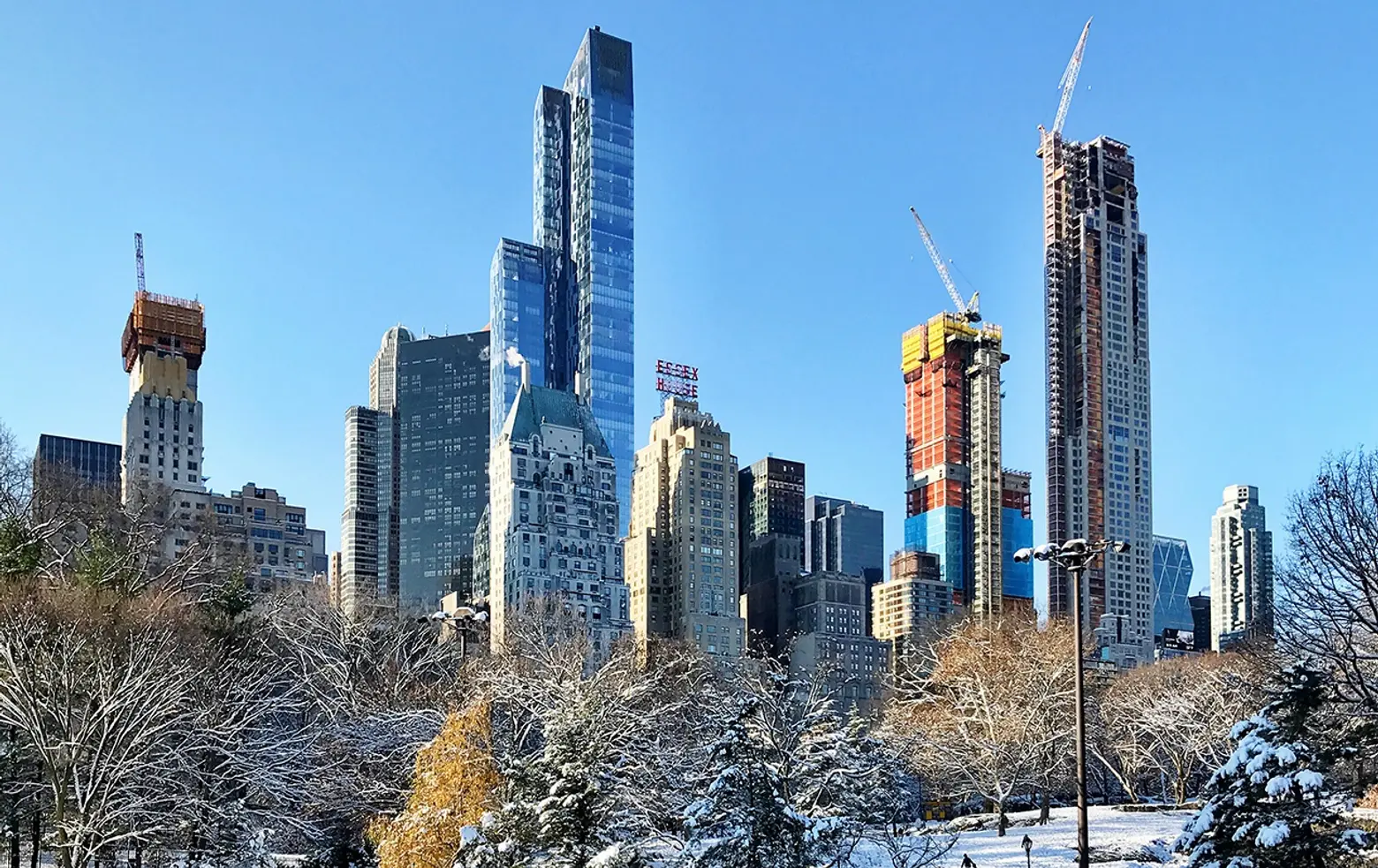 Mayor Bill de Blasio plans to open a new homeless shelter for 150 single adult men on Manhattan's Billionaires' Row, part of the city's initiative to open 90 new shelters over the next five years. According to the New York Post, a former hotel at 158 West 58th Street, the Park Savoy, will be converted into the shelter and open in March. The Central Park South building sits behind One57, a supertall known for the city's most expensive residential sale ever: a penthouse that sold for $100 million in 2015.
De Blasio announced last February his "Turning the Tide on Homelessness" plan aimed at reducing the number of shelter facilities citywide by 45 percent. As part of the initiative, the city hopes to eliminate the use of 360 cluster sites and commercial hotel facilities and replace them with roughly 90 new shelters and expand 30 existing sites. There will be about 20 new shelters opened annually over the next five years.
When he announced the program, the mayor said neighbors would get at least 30 days of notice and promised officials would take into account "reasonable community concerns and input." The city said on Tuesday it notified local elected officials about the new shelter on Jan. 9. "We have the authority to open these facilities where we deem appropriate," de Blasio said. "We do give the notification. That's an opportunity for community concerns to be raised to address them."
Some residents in the neighborhood have expressed concern over the new homeless shelter. A New Yorker who lives nearby, Patricia Jenkins, admitted the city has a "homeless epidemic" but told the Post: "I don't have an answer, but I know I do not want a homeless shelter in my neighborhood."
The director of security for One57, Rich Montilla, told the Post he was "concerned" for guests."I don't know if these gentleman are violent, I don't know what to expect," he said.
The mayor defended his plan for the new housing on the ritzy block. "They also have to participate in this effort to ensure that we have enough shelter," de Blasio said, referring to Midtown West neighborhood.
The Park Savoy housing will be run by Westhab, a company that manages shelters and affordable housing in Westchester and the Bronx, according to the city's Department of Homeless Services. Planned security measures at the building include two guards and 56 surveillance cameras on-site.
[Via NY Post]
RELATED: