NYC Council approves five-year permit for Madison Square Garden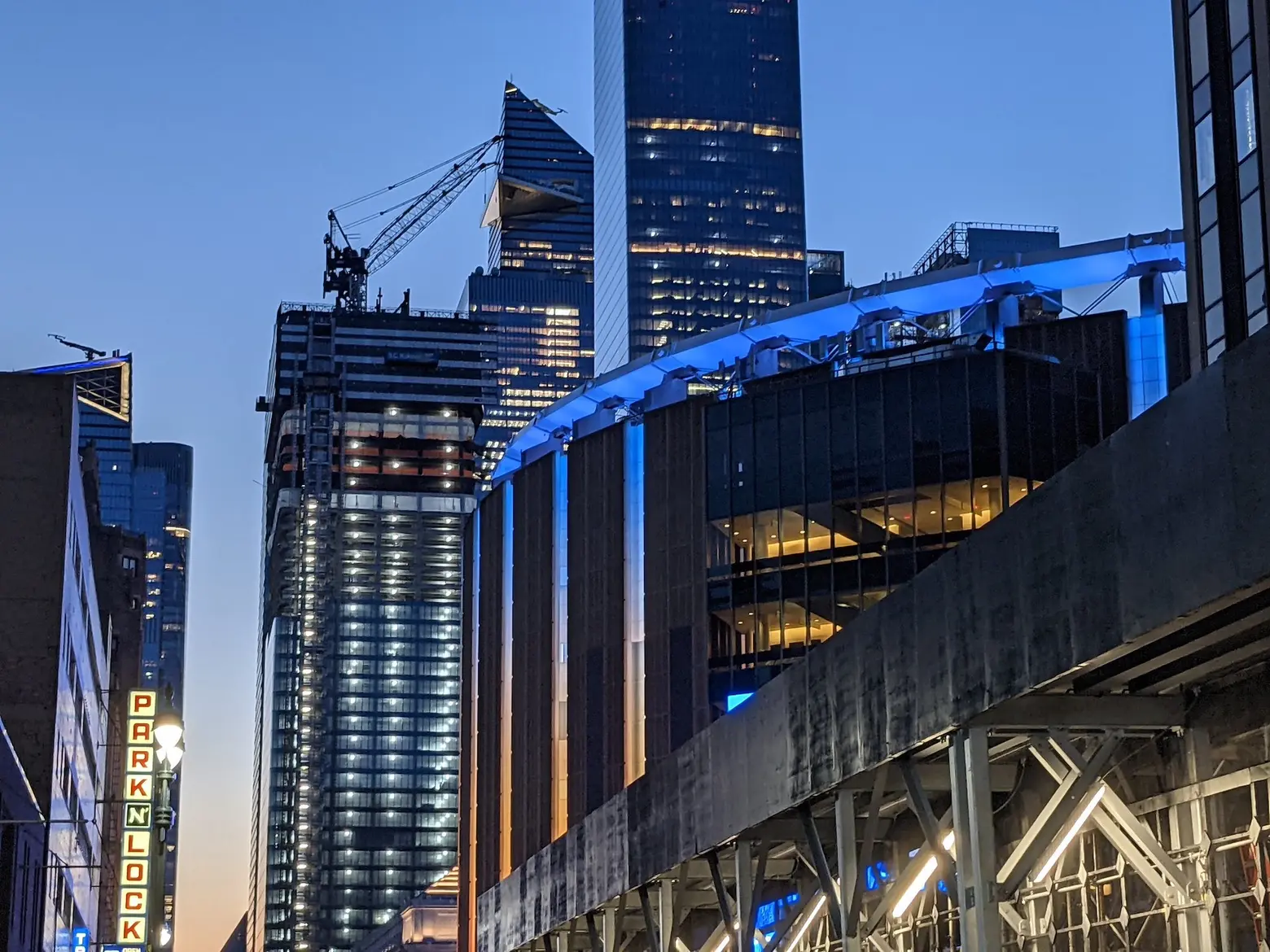 Madison Square Garden will remain above Penn Station, but for not as long as its owners want. Two New York City Council committees on Monday voted to renew the arena's special permit for five years, which would be the shortest operating permit given to the Garden if approved by the full Council next month. MSG owner James Dolan had hoped to secure a permanent extension of the operating permit which expired earlier this year.
Council Member Erik Bottcher, who represents the district where MSG is located, said a five-year extension is enough time to figure out how the arena's owners can work with the railroads to rehabilitate Penn Station.
"With a five year renewal of Madison Square Garden's special permit, we are setting a clock that will help bring all parties to the table to atone for the mistake that was made when McKim, Mead & White's Penn Station was demolished six decades ago," Bottcher said in a statement.
"A five year extension will give us the necessary time and space–but not too much time and space–to solve this puzzle."
The permit also requires a transportation management plan be created to address conflicts related to MSG's loading operations on West 31st Street and pedestrian access, as the Real Deal reported.
With Bottcher's comment and the vote by the committees, the full City Council will likely vote in favor of the five-year permit extension.
MSG Entertainment said in a statement sent to the Real Deal: A short-term special permit is not in anyone's best interest and undermines the ability to immediately revamp Penn Station and the surrounding area."
Mayor Eric Adams has supported a 10-year permit extension, the same length granted in 2013. Other pols advised no more than a three-year extension, which would put more pressure on Dolan to relocate or make significant compromises with the railroads.
In May, Manhattan Borough President Mark Levine said that MSG should be granted a new operating permit, as long as it gives up some of its space for the expansion of Penn Station. Levine, who previously supported moving the Garden, proposed demolishing MSG's theater and replacing it with a new grand entrance facing Eighth Avenue, a new mid-block entrance, and a double-height concourse.
In order to do this, Levine advised giving the arena a five-year special permit if its owners agreed to cooperate with the city, state, and railroads to redevelop Penn Station and the surrounding area.
Levine's plan is similar to that of ASTM North America and architecture firm HOK, who unveiled their Penn Station redesign plan in June. The two firms' $6 billion plan, which is $1 billion cheaper than the Metropolitan Transportation Authority's proposal, involves keeping the Garden at its current location and instead wrapping it in a massive stone facade and creating a more unified train hall. A new entrance would replace the existing Hulu Theater and have 55-foot-high ceilings, a glass-wrapped mid-block hall with 105-foot-high ceilings, large windows, and skylights. Dolan has expressed support for the plan.
However, ASTM's plan has been criticized by a number of city officials, including Janno Lieber, Chair and CEO of the MTA. Lieber called the plan "wasteful" due to the fact that 70 percent of all Penn Station commuters enter and exit through its east entrance on Seventh Avenue.
"I still believe that ultimately, we would be able to build the most extraordinary train station if Madison Square Garden was not there," Bottcher said in an interview with the Real Deal.
"I'm still hopeful that would happen someday, but in the immediate term, there are plans under consideration that would permit us to have a very extraordinary Penn Station with Madison Square Garden in place. I believe this term strikes the right balance between long and short. It's short enough to keep the pressure on, but enough time to do something meaningful."
The permit proposal will be sent to the City Planning Commission, followed by a vote by the full Council.
RELATED: