A 1960s Plan to Cover Midtown Manhattan With a Giant Geodesic Dome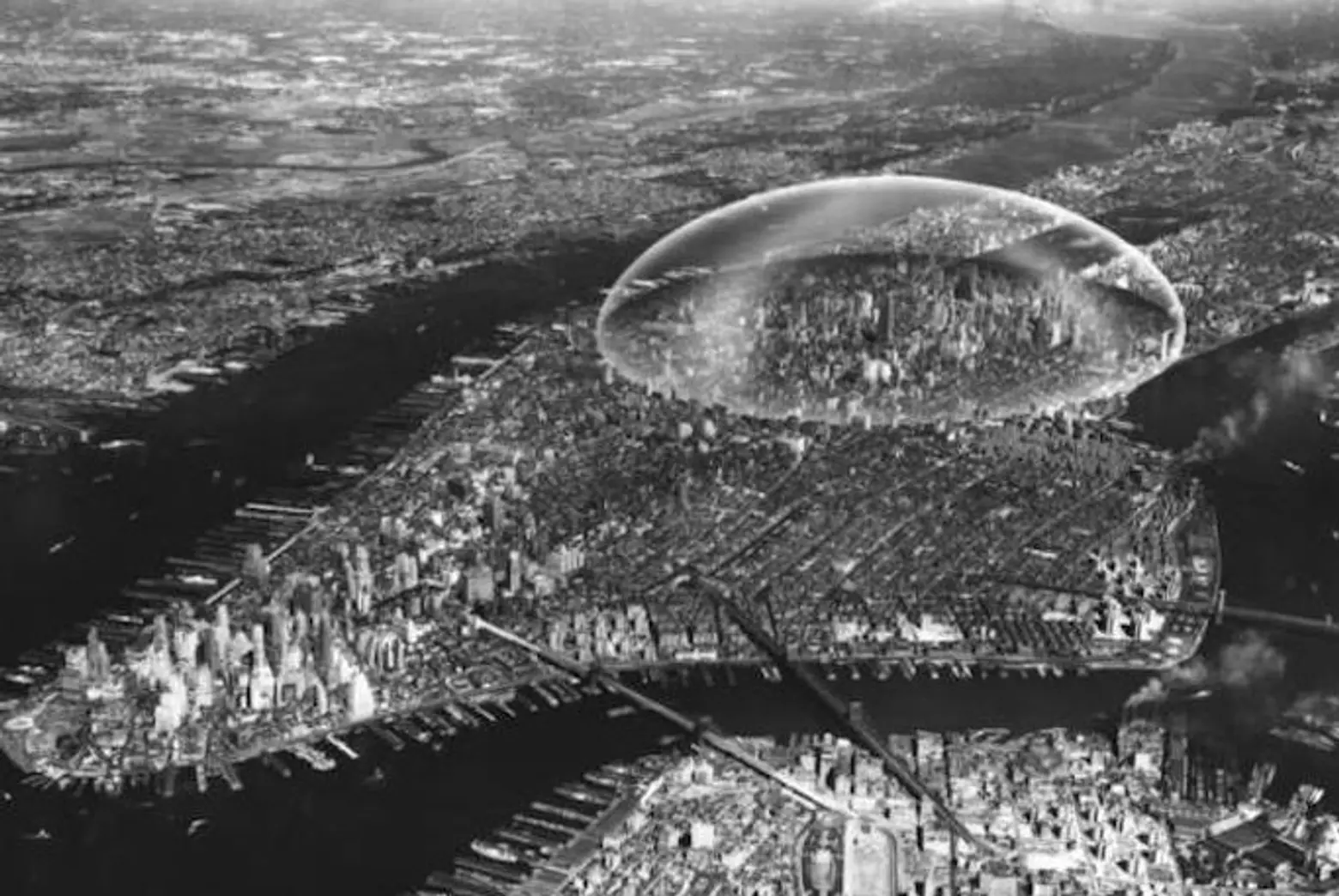 Buckminster Fuller and Shoji Sadao Dome Over Manhattan, 1960. Image courtesy of the Estate of R. Buckminster Fuller.
During the 1960s and 1970s, thanks to future-thinking genius engineer/utopian Buckminster Fuller, plans were proposed to cover midtown Manhattan with a giant geodesic dome. Fuller, who invented the concept and was deeply invested in studying the domes and their properties, described a three kilometer (1.864 mile) geodesic dome spanning midtown Manhattan that would regulate weather and reduce air pollution.
The proposed structure would have stretched from the East River to the Hudson River and from 21st Street to 64th Street. The dome would reduce cooling costs in summer and heating costs in the winter, so buildings wouldn't need separate heating or cooling–the dome above would be kept at a regulated temperature level.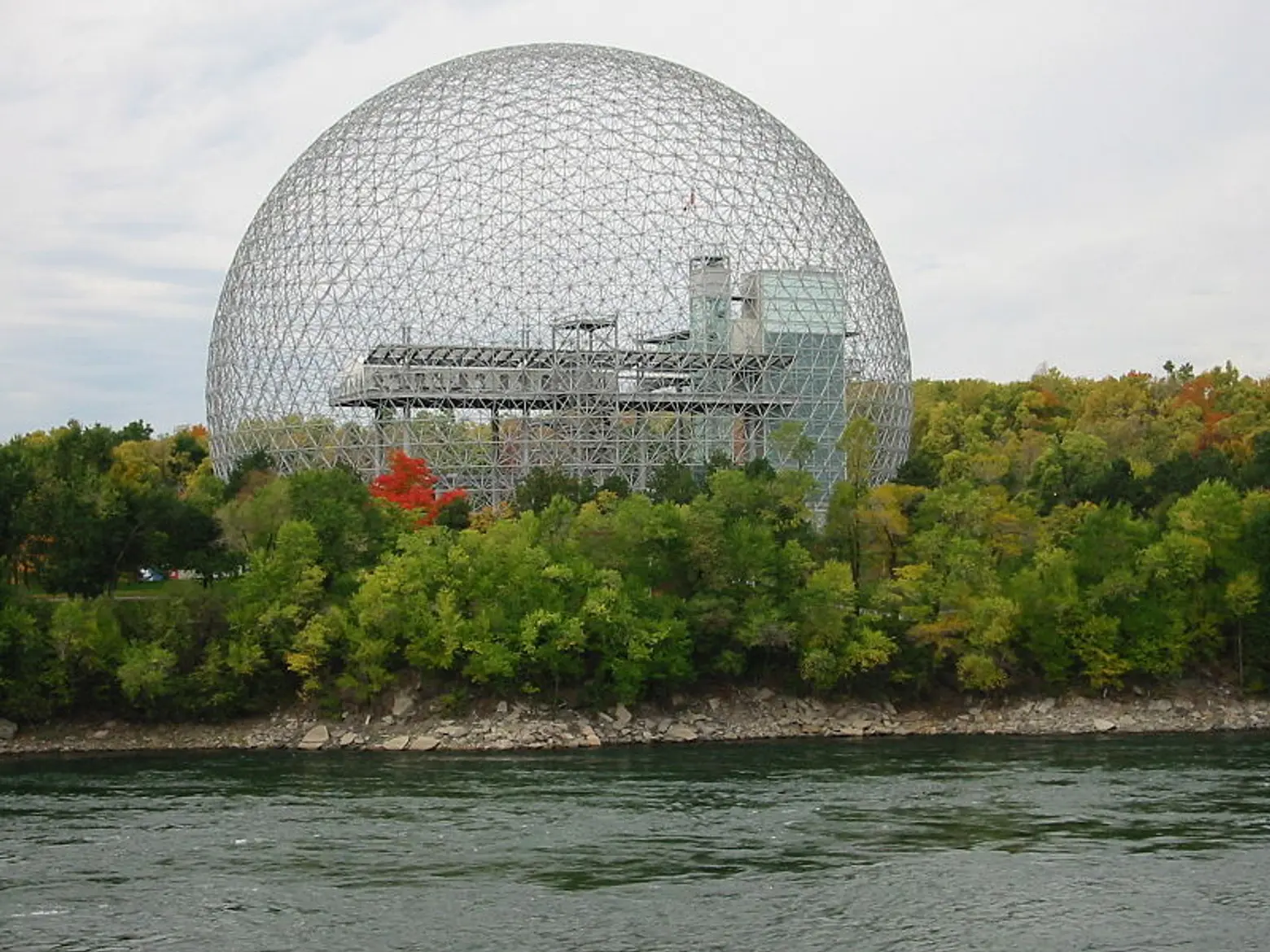 The Montreal Biosphere.
It was even suggested that homes underneath the big dome would command higher rents. Fuller believed that funding for the project could be offset by the amount the city would save on things like snow removal (which, given the huge undertaking that is, seems fairly tempting).
Fuller's invention was celebrated with an iconic Time magazine cover–the inventor's portrait was drawn by Ukrainian illustrator Boris Artzybasheffin–in 1964. Fuller and architect Shoji Sadao also designed the giant "Montreal Biosphère" for the U.S. Pavilion at Expo 67 in Montreal.
A similar concept, perhaps ironically, will reportedly become reality in the "Mall of the World" planned for Dubai, which will be enclosed in glass, becoming an eight-million-square-foot temperature-controlled environment, at least during the hottest part of the year.
RELATED: