A nightly music-to-light show launches at the Empire State Building to keep NYC bright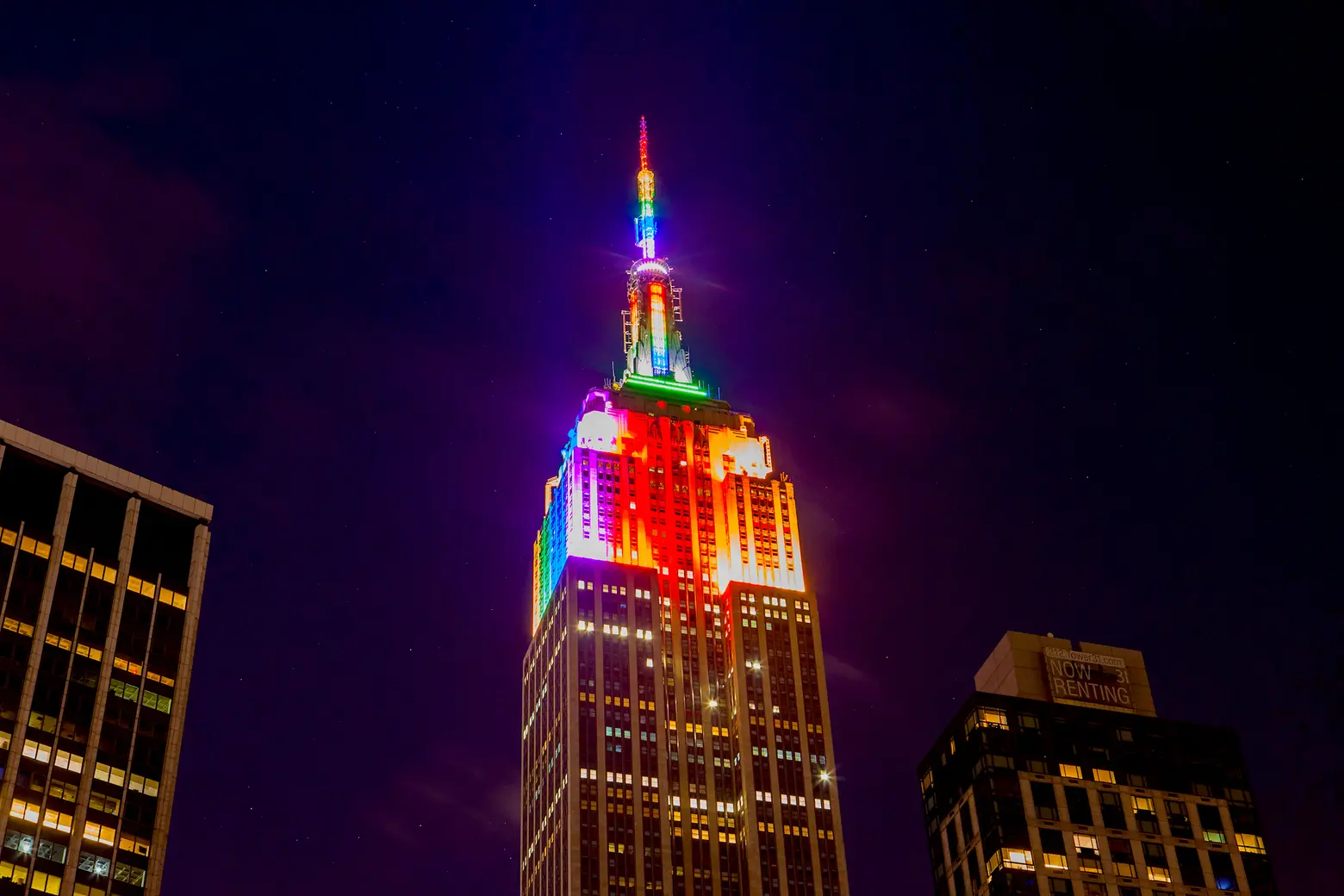 A New York City landmark is looking to lift the spirits of New Yorkers and keep the light in the city bright during this challenging time. The Empire State Realty Trust on Friday launched a music-to-light show from the skyscraper's famous tower, in partnership with iHeartMedia. A new show, designed by lighting artist Marc Brickman, will premiere every Friday night and play nightly for one week.
"The Empire State Building has always served as an international symbol of hope, of challenges overcome, and of New York City itself," Anthony Malkin, chairman and CEO of Empire State Realty Trust, said in a press release. "With iHeartRadio, the radio network of America, she provides comfort and inspiration to New Yorkers, America, and the world."
The first show kicked off at 9 p.m. on March 27 with iHeartMedia's Z100 syncing the song "Empire State of Mind" by Alicia Keys to the light show. This show will replay this week through Thursday, April 2, with a new music-to-light show debuting Friday night. If you can't see the Empire State Building from where your quarantine spot, the light show will be live-streamed on its Facebook page.
And starting this week, the building's signature white lights found in its mast will be replaced with rotating red and white lights to honor EMS workers. "New York City is alive, our heart beats, as together we all work together to beat the covid-19 crisis," Malkin said in a press release. "From tonight, Sunday 29th of March, until we win, the Empire State Building's classic white lighting will be replaced by our red, beating heart. ESB's mast will rotate in red and white as we pay respect to our heroic emergency workers in the fight."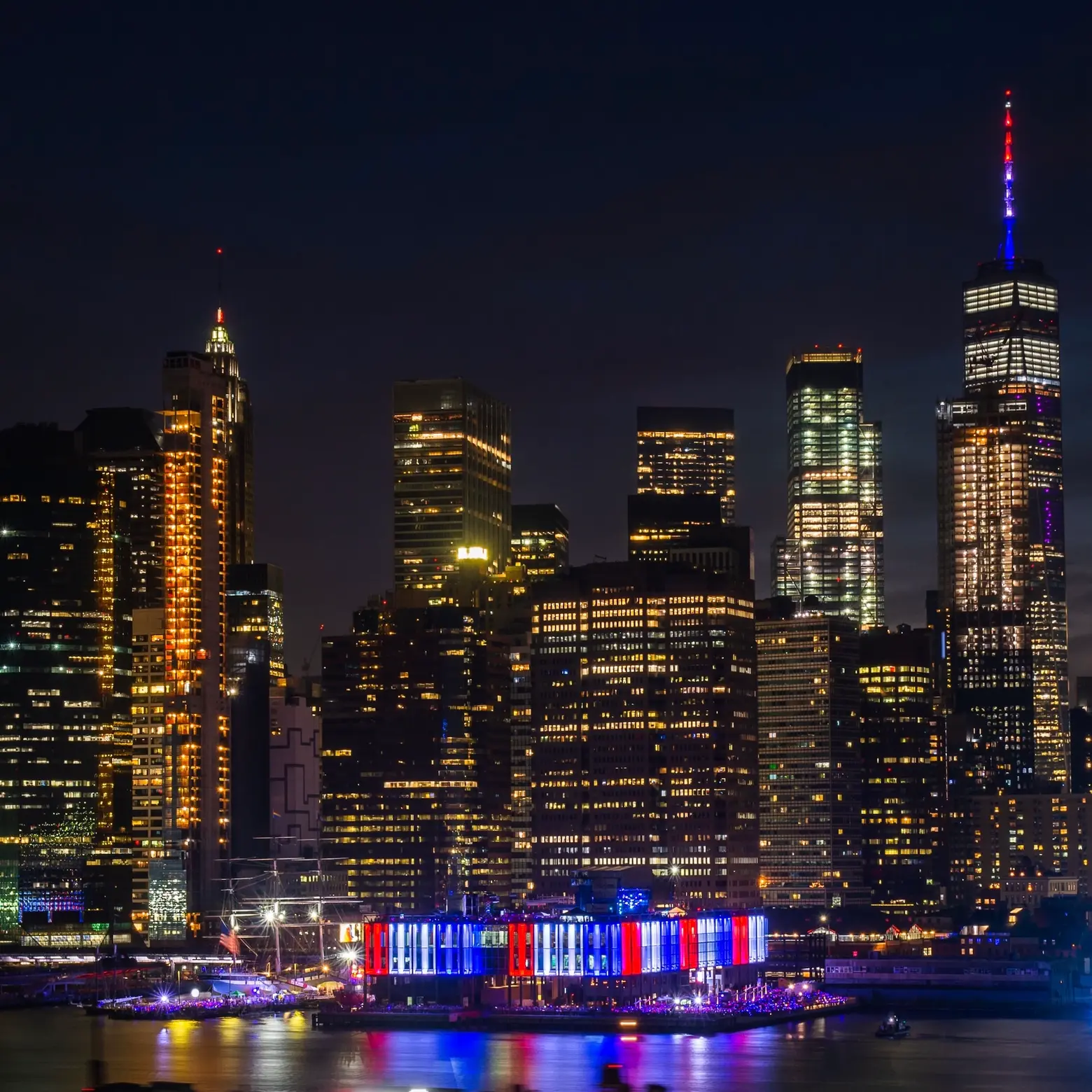 Photo courtesy of Pier 17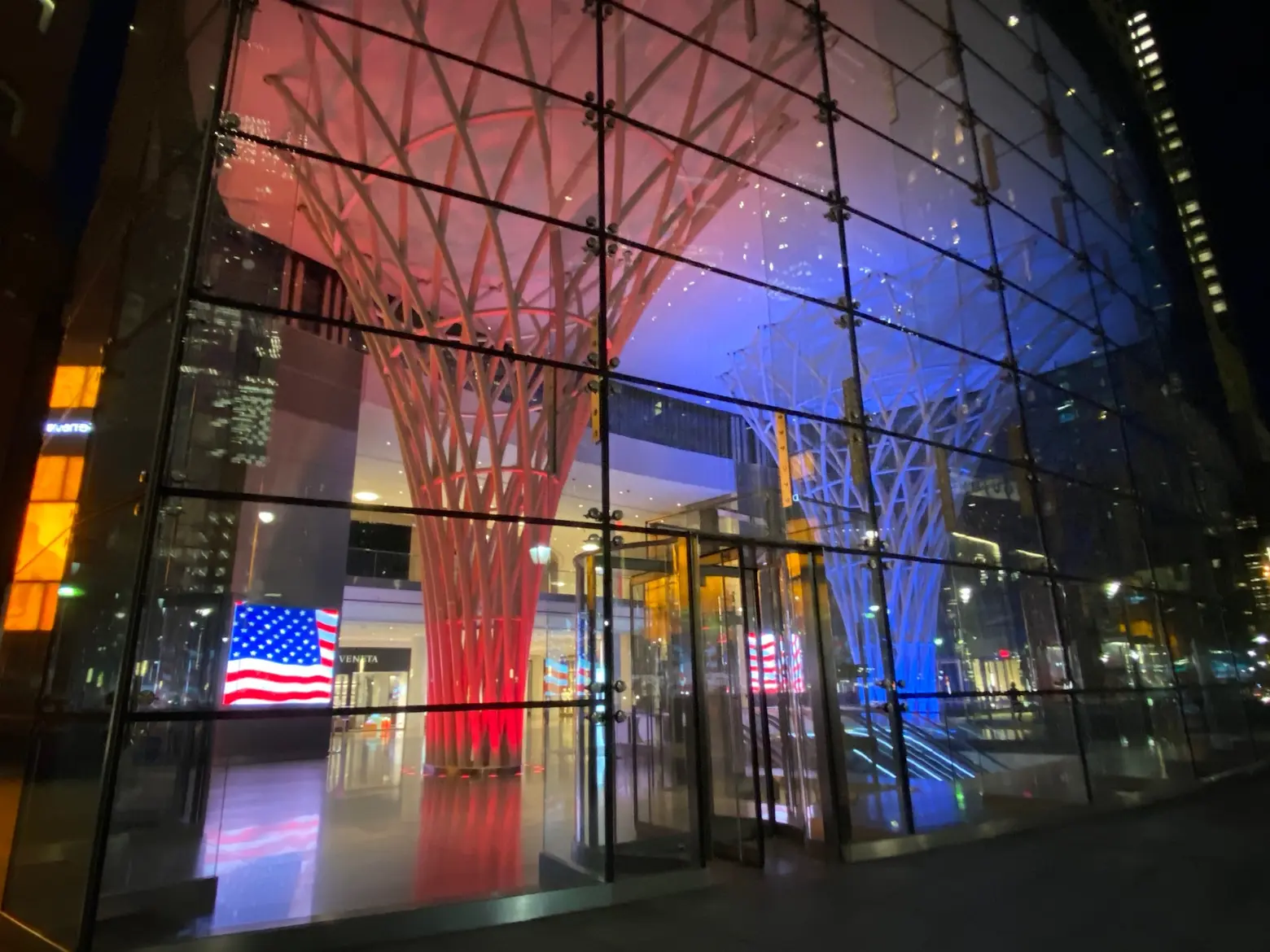 Photo courtesy of Brookfield Place
Building owners in Lower Manhattan are also joining together to shine a light of hope for New Yorkers during the health crisis. One World Trade Center, Pier 17 at the Seaport District, Brookfield Place, 111 and 115 Broadway, 55 Water Street, and 20 Exchange Place lit up last week in red, white, and blue to symbolize hope.
"This is a moment to band together, show pride in a tough time, and light up the Lower Manhattan skyline with hope," Jessica Lappin, the president of the Alliance for Downtown New York, said in a statement.
"Whether it's red, white and blue or with a single white beacon, buildings across Lower Manhattan will light themselves in honor of our determination to endure and recover."
RELATED: