Support local NYC artists and performers with this new subscription-based streaming service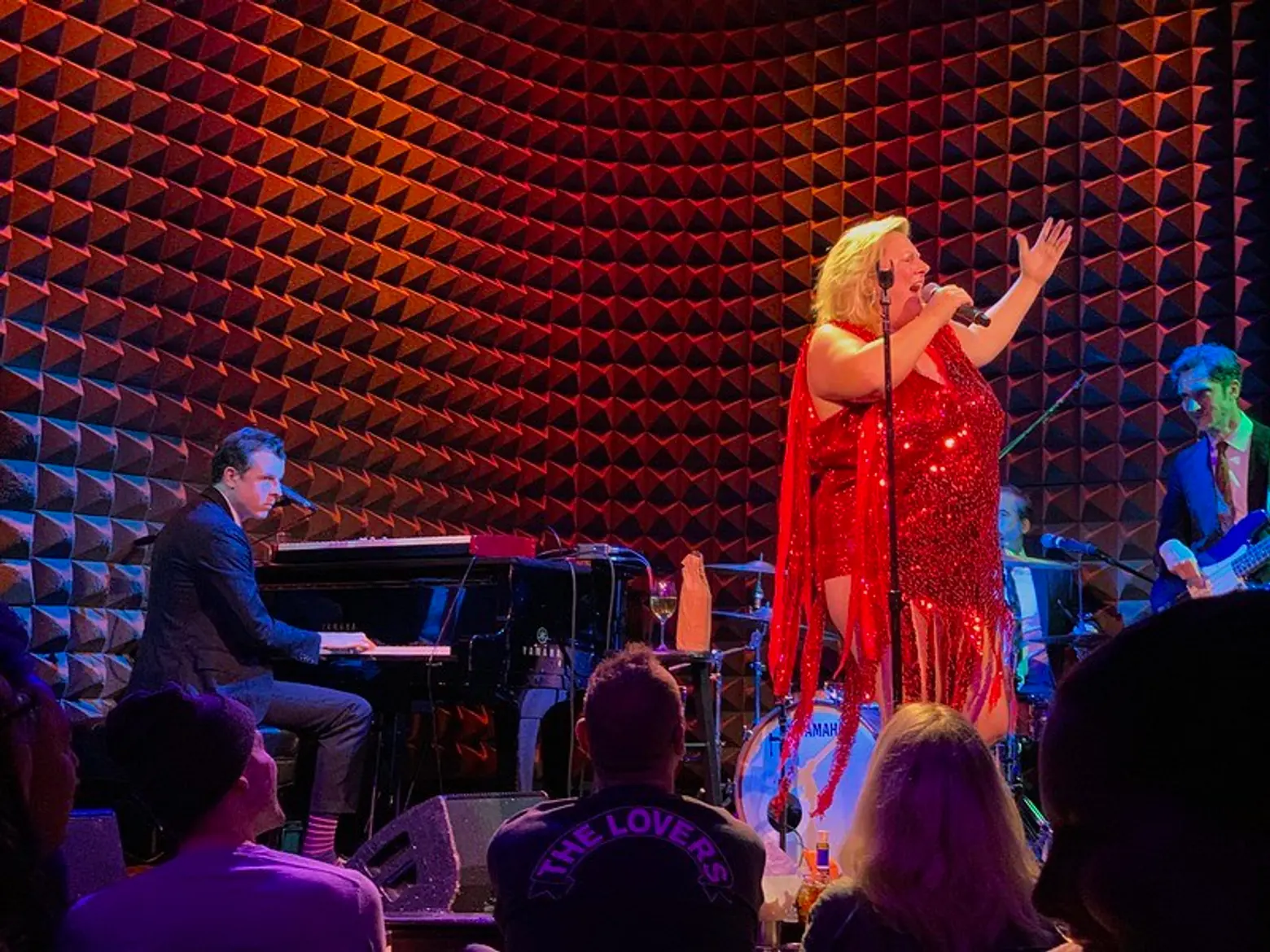 Comedian Bridget Everett is participating in The Trickle Up; Photo by John Morton on Flickr
With theaters and performance venues closed as a result of the ongoing pandemic, the livelihoods of many artists in New York City continue to hang in the balance. A new subscription-based streaming service launched this week to support local artists affected by these coronavirus-related shutdowns. "The Trickle Up" charges subscribers $10 per month to access original performances from 50 different artists, with proceeds going to artists struggling financially.
Artists, who have agreed to stream at least three videos on the website, will each choose one artist in need to receive funds raised. The goal is to attract 10,000 subscribers at $10 per month in order to give $10,000 to 10 different artists directly affected by the coronavirus. If the goal is surpassed, more people will be able to benefit.
Trickle Up comes from performer and playwright Taylor Mac, who told the New York Times he was inspired to start the project after he decided to close his new play "The Fre."
"One day, I overheard a woman in the lobby say she had three jobs yesterday, and no jobs today," Mac told the Times in an interview. "I spent the first 35 years of my life living week to week, gig to gig. It's just impossible for people to even buy groceries, to do basic things, with no stable income for awhile, and then no income."
Subscribers will gain access to new songs and dances, readings of plays, a look at new designs, and more from winners of Tony Awards, Off-Broadway Theater Awards, and Pulitzer Prizes. Some of this month's donating artists include Bridget Everett, Rachel Chavkin, Sharon Bridgforth, Lisa D'Amour, Lear deBessonet, Greg Glassman, Miguel Guiterrez, and more.  Next month, artists like Annie Baker, Ty Dafoe, Kristoffer Diaz, Darrel Thorne, and others, will be featured.
Learn more about the artist line-up and sign up for a Trickle Up membership here.
[Via NY Times]
RELATED: