You can buy Gem Spa's iconic storefront sign, egg cream machines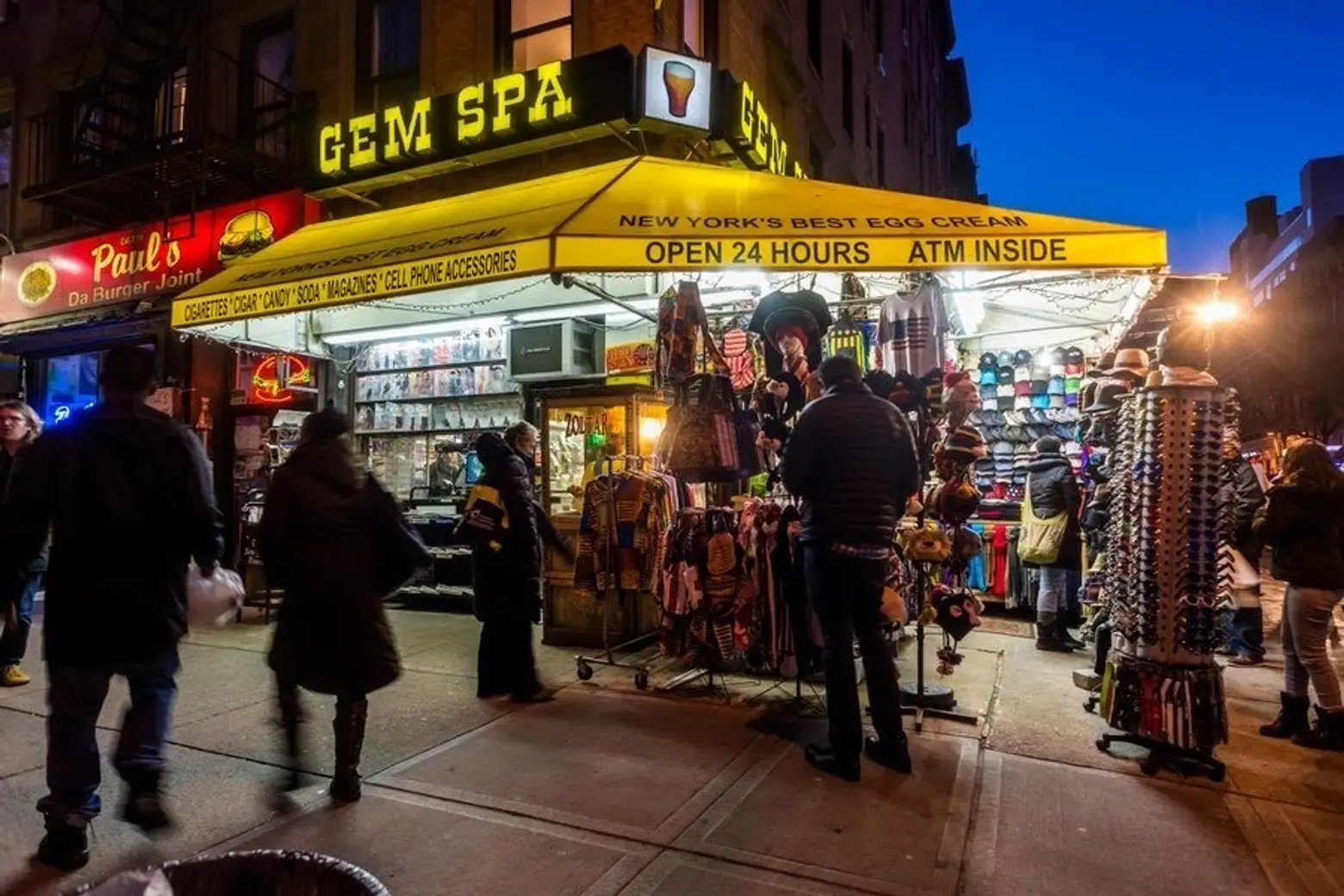 All photos courtesy of Gem Spa
While you can no longer order an egg cream at Gem Spa in the East Village, which closed its doors for good in May, you can own a piece of the legendary institution. The landmark newsstand, which has been located on the corner of St. Marks Place and Second Avenue for a century, is auctioning off iconic memorabilia and signage from the store, including its bright yellow storefront sign, egg cream equipment, and gates with designs by the artist Paul Kostabi. The auction has been extended to January 7 at 10 p.m.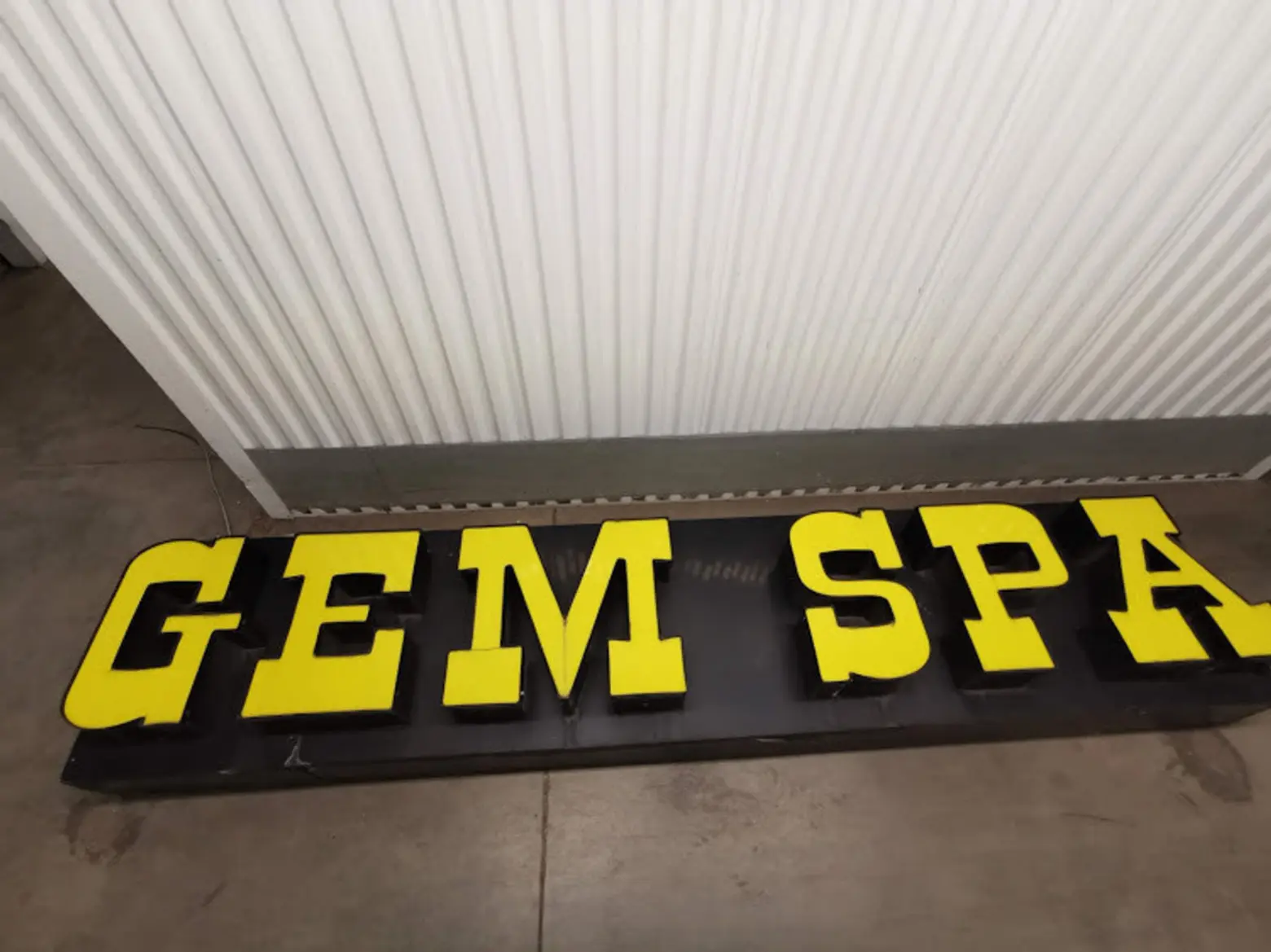 Gem Spa opened in the 1920s and became known for its clientele of Beat writers and poets, and then later as an all-night spot for punk rock artists. As store owners note, Gem Spa has been seen in "Desperately Seeking Susan" starring Madonna in 1984, in a painting by late artist Jean-Michel Basquiat, on the cover of a New York Dolls album, and seen in many other movies, TV shows, and books. It also served what was considered to be the best egg cream in New York.
Items that are being auctioned off include the giant yellow storefront sign, the egg cream sign, two exterior gates with art by Paul Kostabi, the yellow vertical storefront sign that featured the store's most popular items, an egg cream station, a milkshake machine, and the vinyl "SchitiBank" banner that was part of an earlier effort to save the store from shuttering.
Gem Spa was in danger of closing before the coronavirus pandemic hit after the store lost its cigarette and lottery licenses in 2019. While a fundraising campaign launched last fall helped the store stay afloat temporarily, current owner Parul Patel said COVID-19 "ultimately sealed the fate" of the business.
"Coronavirus concerns closed our city, cratered businesses, and ultimately sealed the fate of our close to 100 year old shop," the Patel family wrote in a post on Instagram in May announcing the corner store's closure. "After careful review and assessment of our options, we have made the heartbreaking but necessary decision to close permanently."
Find the link to the Gem Spa auction here. Merchandise, including art, books, and photos, is available for purchase online.
RELATED: 
All images courtesy of Gem Spa