St. Mark's Comics to close after 36 years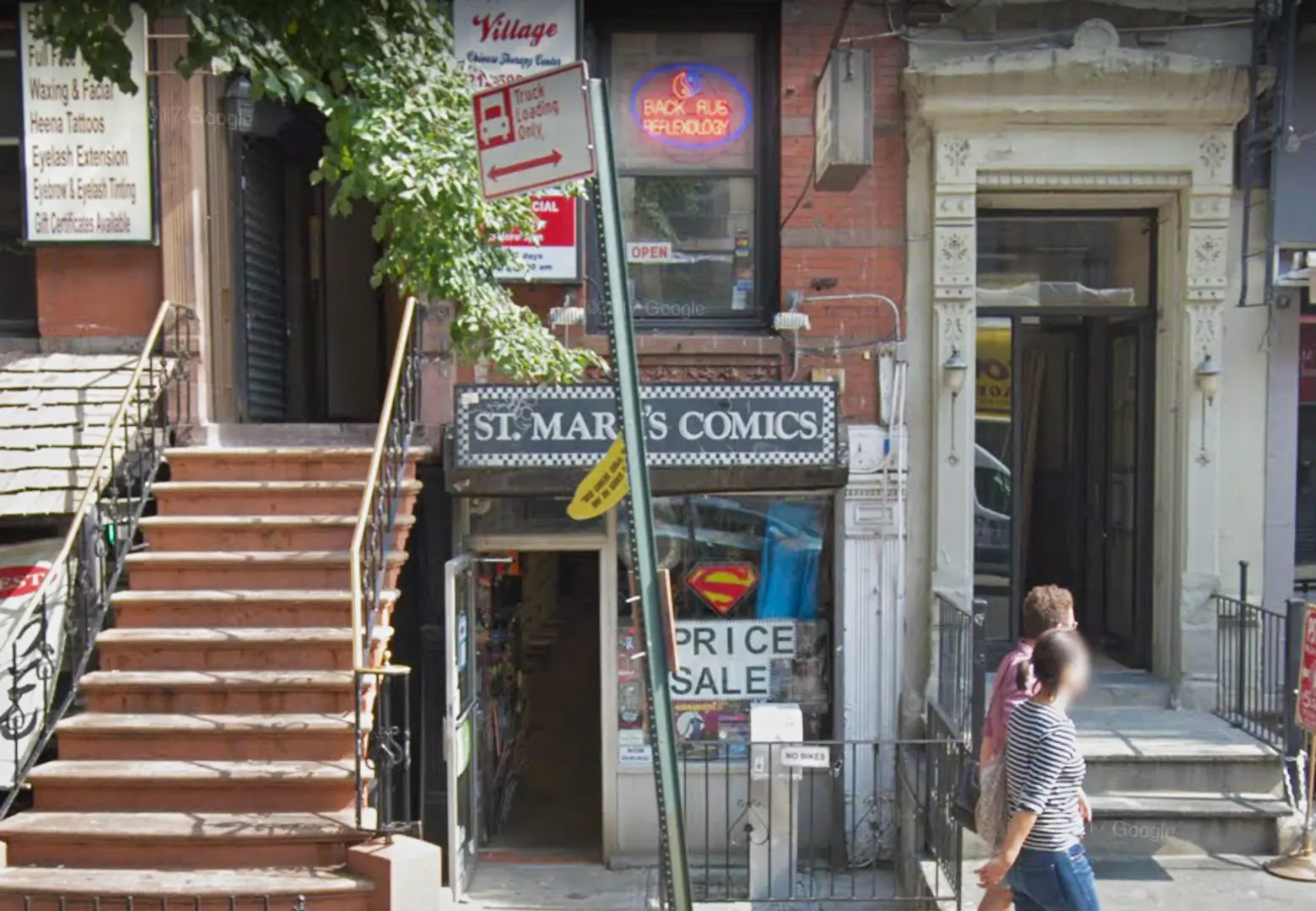 Google Street View of St. Mark's Comics
After 36 years as a cultural anchor of what was once an alternative lifestyle mecca, St. Mark's Comics will be closing up shop at the end February. As Gothamist reports, the cluttered and beloved icon is among the rear guard of an exodus in recent years–Trash & Vaudeville and Kim's Video have also vacated the neighborhood-defining strip–that basically ends an era on St. Mark's Place.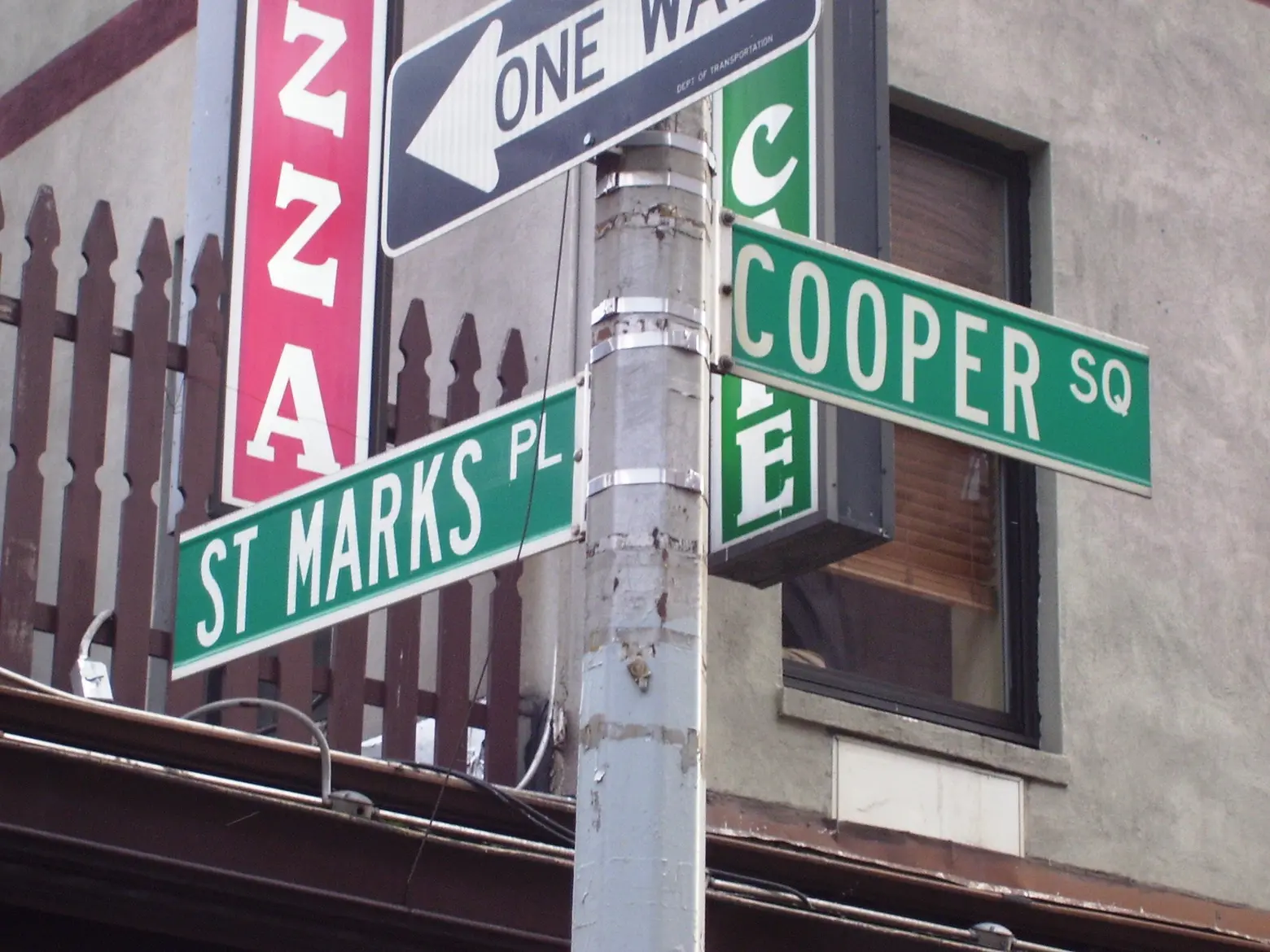 Via Wiki Commons
From the 1970s to the early '90s, St. Mark's Place in the East Village was a street style marketplace like no other in the city, filled with club- and fetish-wear shops, record stores, cheap eats and underground clubs. In later years the colorful strip of 8th Street morphed into a less colorful version of itself as underground clubs and stores were replaced by Asian fast food shops and, briefly, a Gap.
The store's owner, Mitch Cutler, said on Facebook, "We've been asked why. There are lots of obstacles to running a retail storefront in NYC; too many of them at once to fight, and after 36 pretty intense years, not enough left to fight them. We are forever grateful to our customers, who made it possible to pursue our passion for so long. To our families and friends, without whose patience and indulgence we could never do all the things required to run a retail business for 36 years. Most especially, to all the talented and dedicated staff, mostly now extended family, who contributed their time, expertise, ideas, and love to make this the very best shop it could be. We'll see you soon to say goodbye and share a good memory. Let's make this month a wake, not a funeral."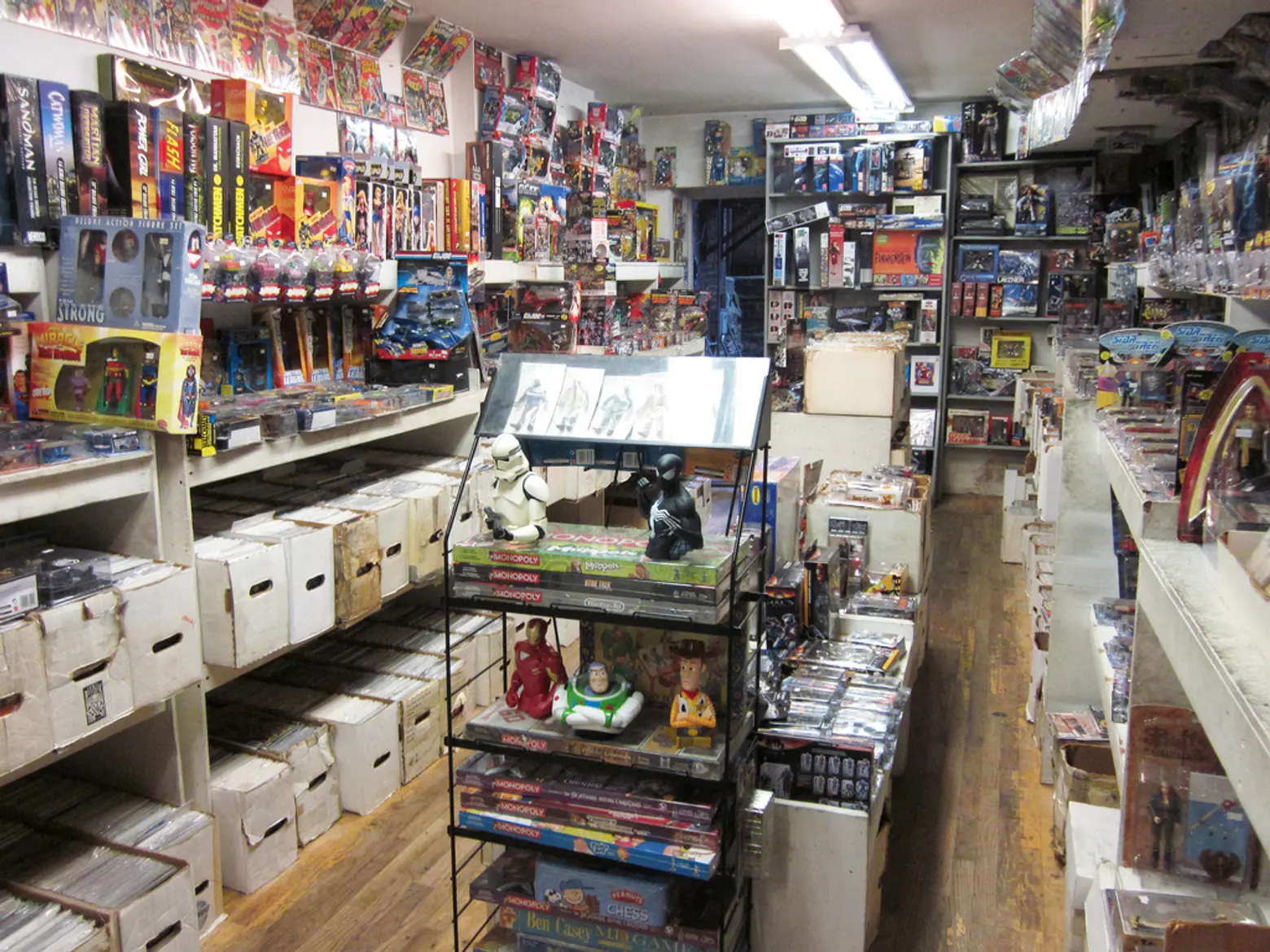 Inside St. Mark's Comics, via Flickr cc
Cutler told EV Grieve that the reasons for closing, including increasing rents and changing consumer shopping habits, had been piling up for some time: "It is challenging to have a storefront business in New York City for a number of reasons … it is challenging to keep and maintain a retail storefront and there are enough impediments now that — like I said, I'm exhausted and can't fight them anymore."
Cutler said the shop will remain open through February: "Something could change, but that is our expectation." In the meantime, comic book collectors and fans should check out the silver lining that often comes with a closing notice: A store-clearing sale starts today.
RELATED: