Work begins on Studio Gang-designed Shirley Chisholm Rec Center in Brooklyn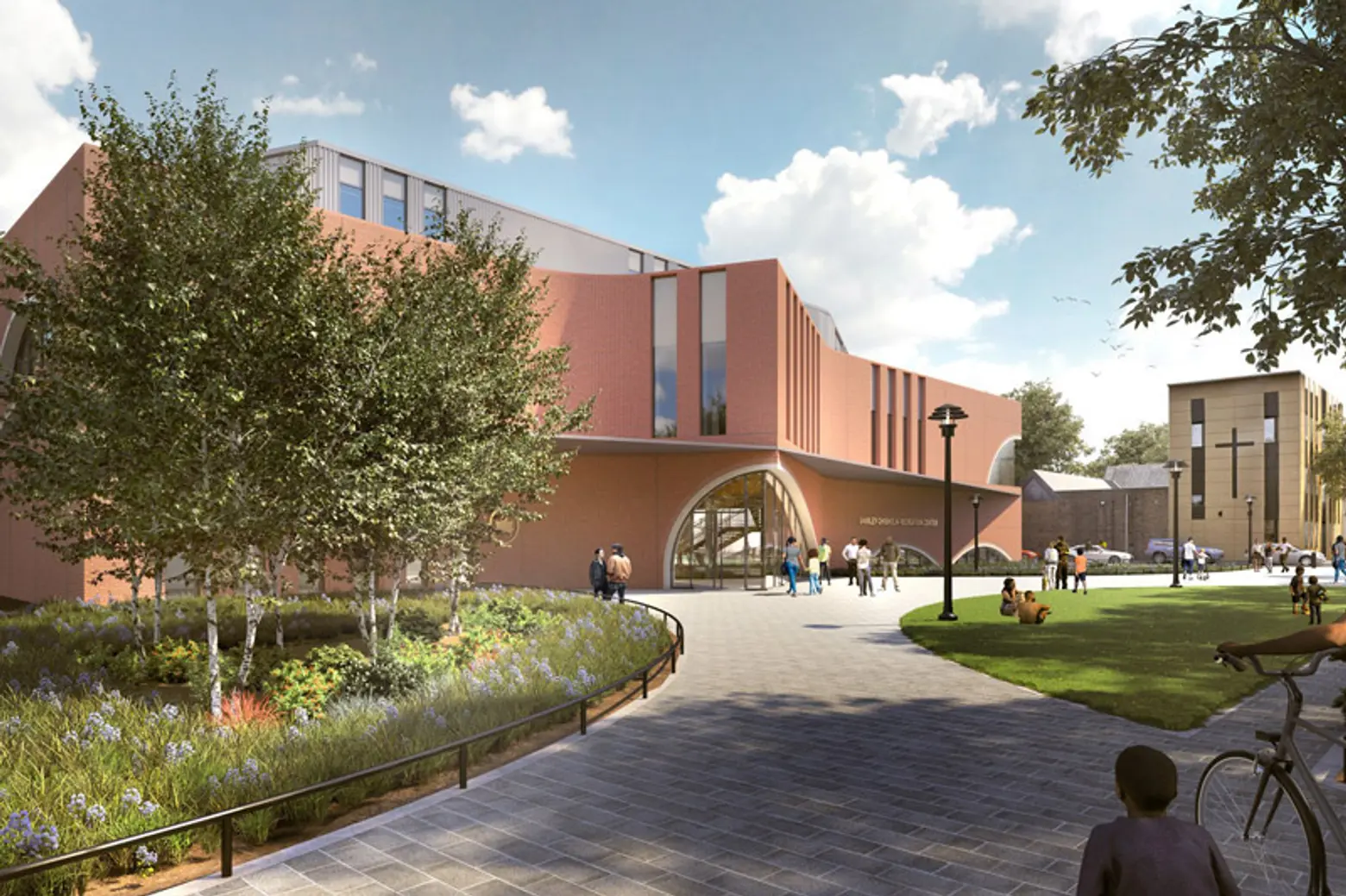 Rendering of the Shirley Chisholm Recreational Center in East Flatbush. Credit: New York City Department of Design and Construction
A new recreation center that will serve as a hub for learning, fitness, and recreation is coming to East Flatbush. City officials on Monday broke ground on the $141 million Shirley Chisholm Recreation Center, a new facility named after the late congresswoman and Brooklyn native who was the first Black woman ever elected to Congress. Located in Nostrand Playground, the roughly 62,000-square-foot center will feature a public plaza, indoor swimming pool, gymnasium, walking track, commercial teaching kitchen, and a media lab.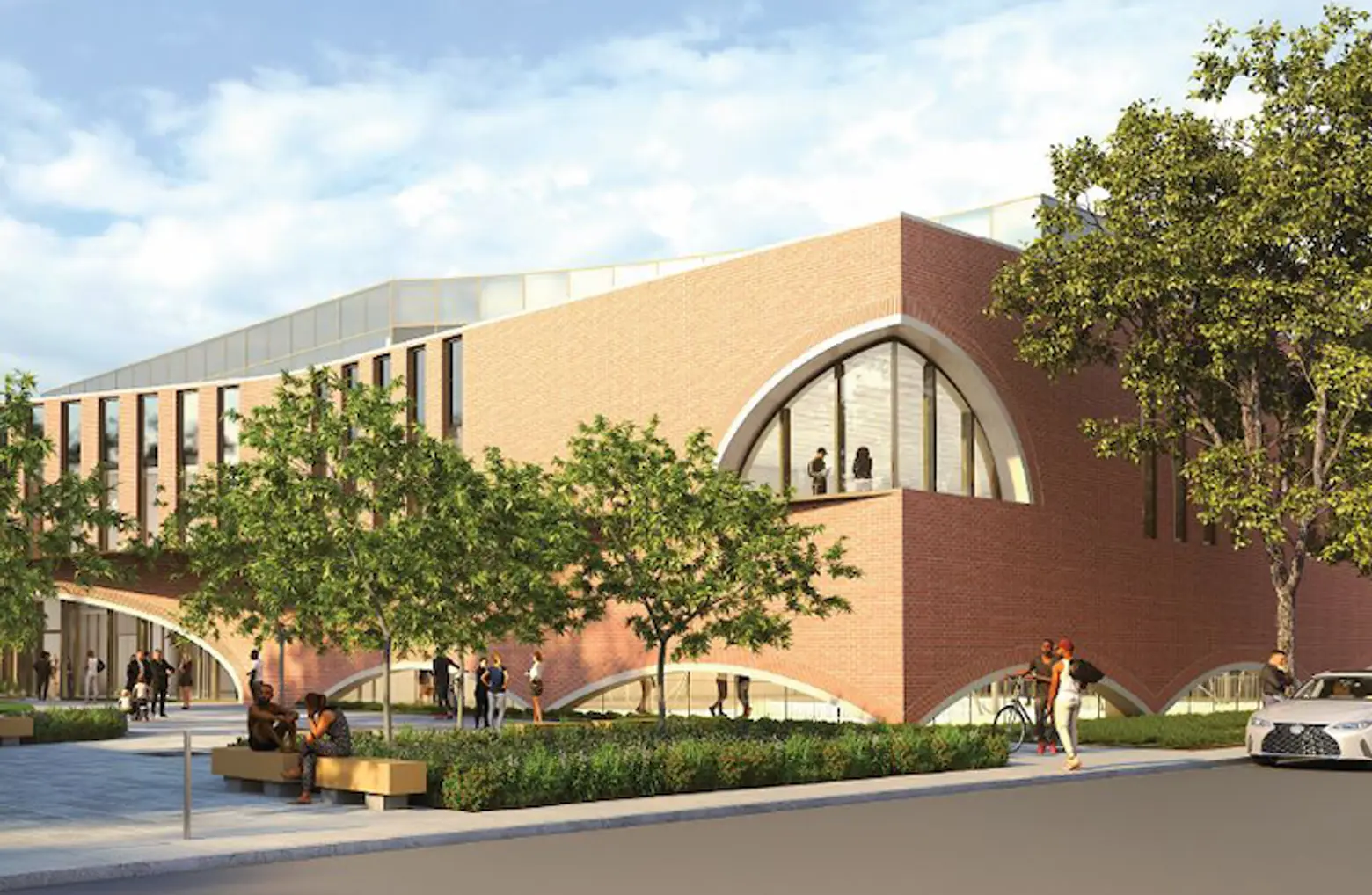 Architecture firm Studio Gang (the team behind the new Gilder Center at the Natural History Museum and the Downtown Brooklyn residential tower at 11 Hoyt Street) designed the new rec center. The building will have a green roof and seek LEED Gold certification.
"I am grateful to have the opportunity to honor Shirley Chisholm's legacy of public service with a building that will be a true community asset," said Jeanne Gang, founding principal and partner of Studio Gang. "We designed this building to welcome everyone to gather, learn and play together, and enjoy the park in a renewed way."
The center's media lab is named in honor of the late community activist Dr. Roy A. Hastick Sr., who founded the Caribbean American Chamber of Commerce and Industry in 1985.
The project is being constructed as part of the city's new "Design-Build" initiative, which accelerates the building process by having design and construction firms collaborate under a single contract. This method of creating projects also lowers costs and improves coordination between designers and builders. By using the "Design-Build" method, the project will be completed in 2025, two years faster than other design contracts, according to officials.
"Shirley Chisholm inspired millions of young girls to pursue dreams they never thought possible," Mayor Eric Adams said. "And when the Shirley Chisholm Recreational Center opens, her name will once again inspire another generation, while providing the residents of East Flatbush with a state-of-the-art recreational center that honors the rich history and heritage of this vibrant community."
The East Flatbush facility was first announced by former Mayor Bill de Blasio in 2020. A portion of the new center's funding came from capital dollars that were reallocated from the NYPD's budget in 2021 under de Blasio, according to The Brooklyn Paper.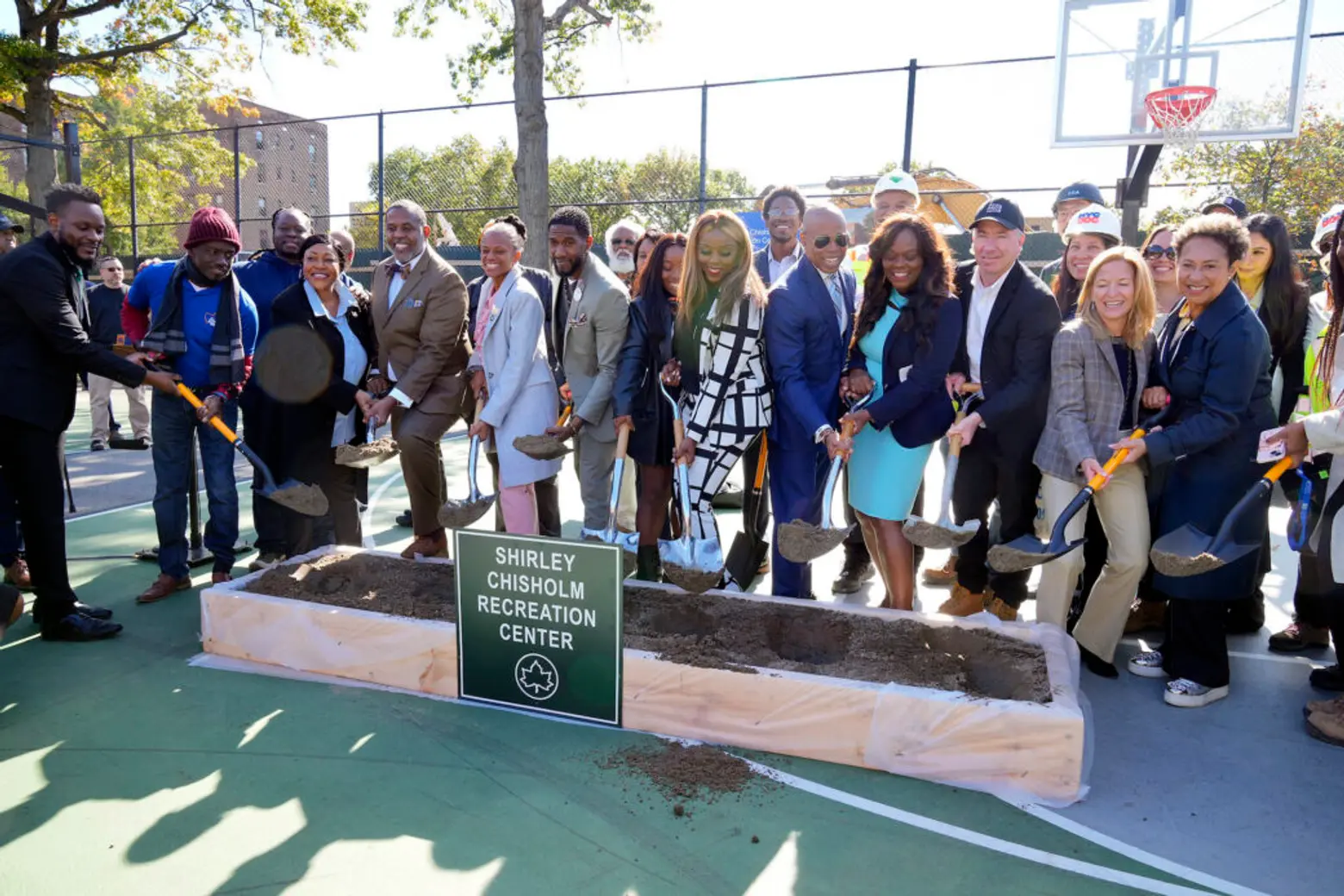 "The Shirley Chisholm Recreation Center is a long-overdue and much-needed investment in the betterment of our community," Council Member Farah Lewis said. "I envisioned a legacy project that included a state-of-the-art and cutting-edge recreation space that this community has long deserved. I am thrilled to see the culmination of all of our community members' efforts to advocate for a recreation facility for all ages, that will provide East Flatbush residents with critical services for decades to come."
Born in 1924 in Brooklyn, Shirley Chisholm was the first Black woman to be elected to Congress, representing the state's 12th congressional district, which included her hometown of Bed-Stuy. In 1972, she became the first woman to pursue the Democratic presidential nomination.
The recreation center isn't the first city project honoring Chisholm. In July, the Public Design Commission unanimously approved plans for a 32-foot-tall sculpture depicting the congresswoman. Designed by artists Amanda Williams and Olalekan B. Jeyifous, the sculpture will be installed at the southeastern entrance of Prospect Park.
RELATED: