See the 900-unit affordable complex designed by Adjaye Associates coming to East Flatbush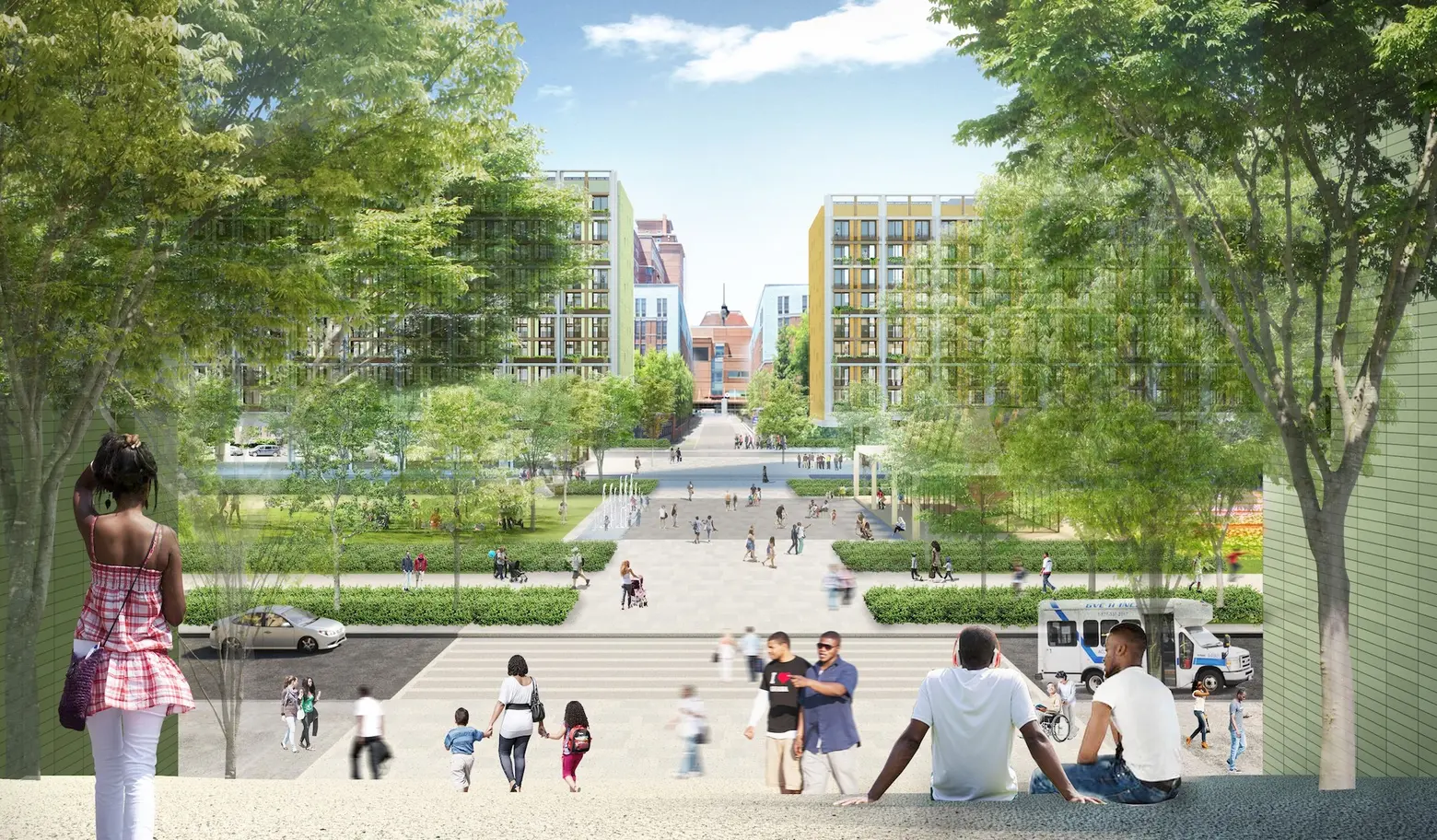 A 900 unit affordable housing complex with public green space and community amenities is coming to Brooklyn's East Flatbush neighborhood. Gov. Andrew Cuomo on Friday announced the state selected the proposal to redevelop 7.2 acres of the Kingsboro Psychiatric Center Campus following a request for proposals last summer. Designed by Sir David Adjaye's Adjaye Associates and Studio Zewde, the $400 million project includes affordable and supportive housing, senior housing, opportunities for homeownership, and two new homeless shelters that will replace existing, outdated ones.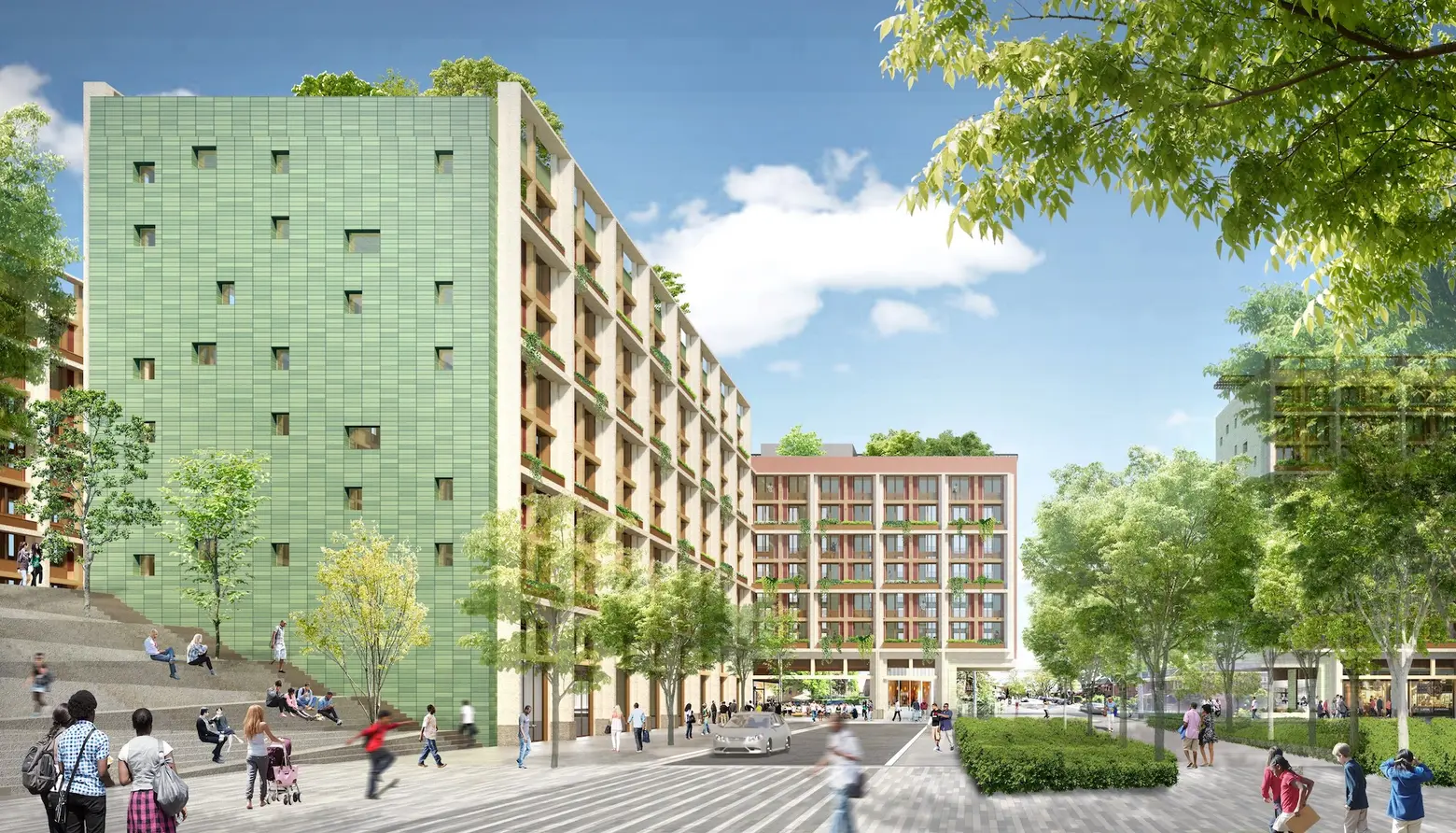 A team made up of Douglaston Development, Almat Urban, Breaking Ground, Brooklyn Community Services, the Center for Urban Community Services, Jobe Development, and the Velez Organization is leading the redevelopment of the campus, which has an address of 681 Clarkson Avenue.
In addition to the 900 units of housing, the project includes a full-sized basketball court, areas for urban farming, a greenhouse, and a dedicated space for community empowerment programs, according to a press release.
Other perks include free WiFi, exercise rooms, a 10,000-square-foot grocery store, a 7,000-square-foot community hub with computers and classrooms, performance space, and other programs.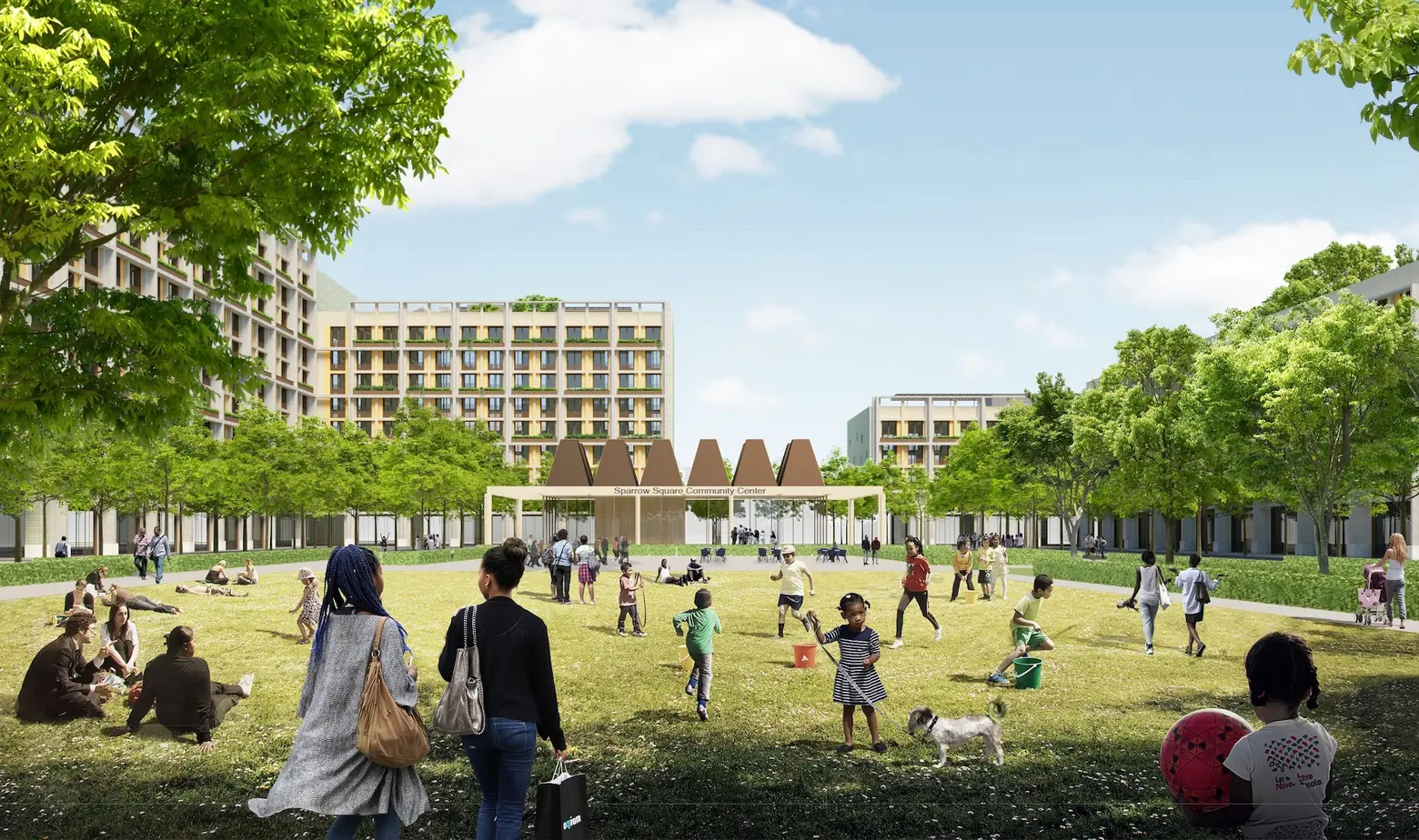 The project is part of Cuomo's $1.4 billion Vital Brooklyn initiative, which he announced in 2017. The plan is expected to bring a total of 4,000 units of affordable housing, improved health and wellness options, jobs, and additional open space to underserved Brooklyn neighborhoods, including Brownsville, East New York, Flatbush, Bed-Stuy, and Crown Heights.
About $578 million of the initiative is dedicated to the creation of affordable housing. According to the state, the redevelopment of Kingsboro Psychiatric Center Campus is one of nine proposals selected by the state.
Other proposals chosen include transforming the Kingsbrook Jewish Medical Center into the Kingsbrook Estate, a three-building development with 266 units of affordable housing, the 322-unit "Utica Crescent" to be constructed on a lot next to Kingsbrook, the redevelopment of the Brooklyn Developmental Center in East New York, the 291-unit Clarkson Estates, 152 units across from the Brookdale Medical Center, 119 affordable homes at a Passive House building next to the Interfaith Medical Center, and more that are under review.
"The COVID-19 pandemic further exposed the inequalities among the state's at-risk and in-need communities, including a fundamental need for safe and affordable housing," Cuomo said in a press release. "Through the Vital Brooklyn initiative, we are better addressing these needs by transforming underutilized land on the Kingsboro Psychiatric Center campus into a community-oriented development that provides housing and programming to better serve those in-need, building New York back better, fairer and stronger for all."
RELATED:
Renderings by Adjaye Associates