Lottery opens for 58 affordable senior apartments near Brooklyn College in Flatbush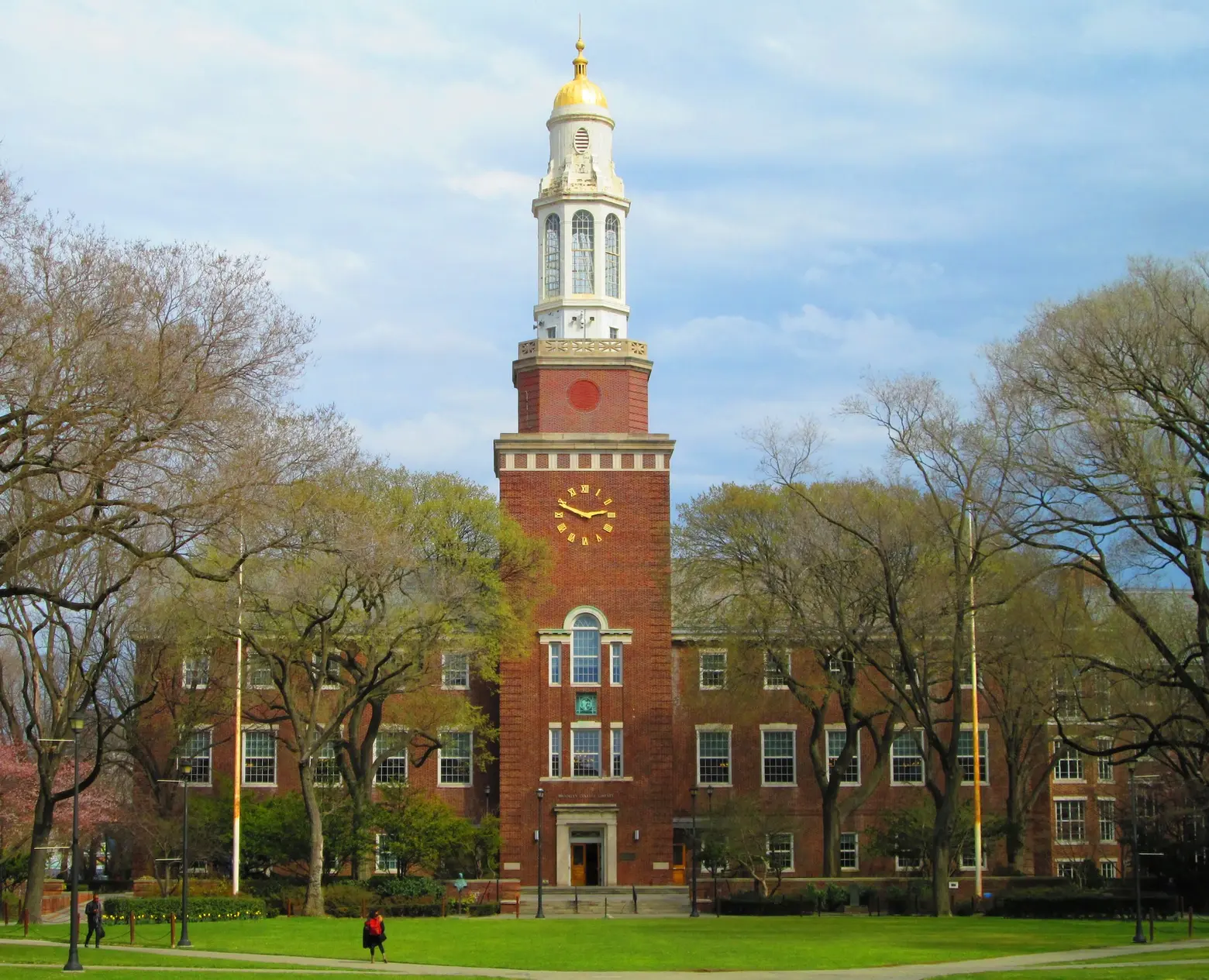 A housing lottery has launched this week for 58 affordable apartments for senior New Yorkers at a new Brooklyn rental. Located at 1488 New York Avenue, the Bishop Philius and Helene Nicolas Senior Residences rises seven stories and contains 89 studio apartments and social services for residents. To apply, New Yorkers must have at least one household member who is 62 years of age or older, qualify for Section 8 benefits, and earn $45,500 or less, annually. Eligible applicants will pay 30 percent of their income for the studio apartments.
Developed jointly by Brisa Builders Corporation and the Evangelical Christian Crusade, the project also includes a 10,575-square-foot community facility space on-site, which will be used as a senior center run by the NYC Department of Aging and the church. The building, named after church founder Bishop Philius H. Nicolas, broke ground last January.
Rodney Leon Architects and Heritage Architecture designed the building, which boasts a terra cotta facade and uses renewable energy and reuse of rainwater systems. Sustainable local materials and low-impact finishes were used throughout the project. Amenities include an outdoor terrace, shared laundry room, security, WiFi, and air-conditioning.
Located between Farragut Road and Foster Avenue, the building is just a few blocks from bustling Flatbush Avenue, home to a number of restaurants, cafes, and retail stores, including Target, Home Goods, Nike, and others. The nearest subway options include the 2,5 trains at Flatbush Avenue-Brooklyn College and at Newkirk Avenue.

Qualifying New Yorkers can apply for the affordable units until January 28, 2021. Complete details on how to apply are available here. Questions regarding this offer must be referred to NYC's Housing Connect department by dialing 311.
If you don't qualify for the housing lotteries mentioned, visit CityRealty.com's no-fee rentals page for other apartment deals in the city.
RELATED: