Travel along the historic trails of Lower Manhattan with this interactive map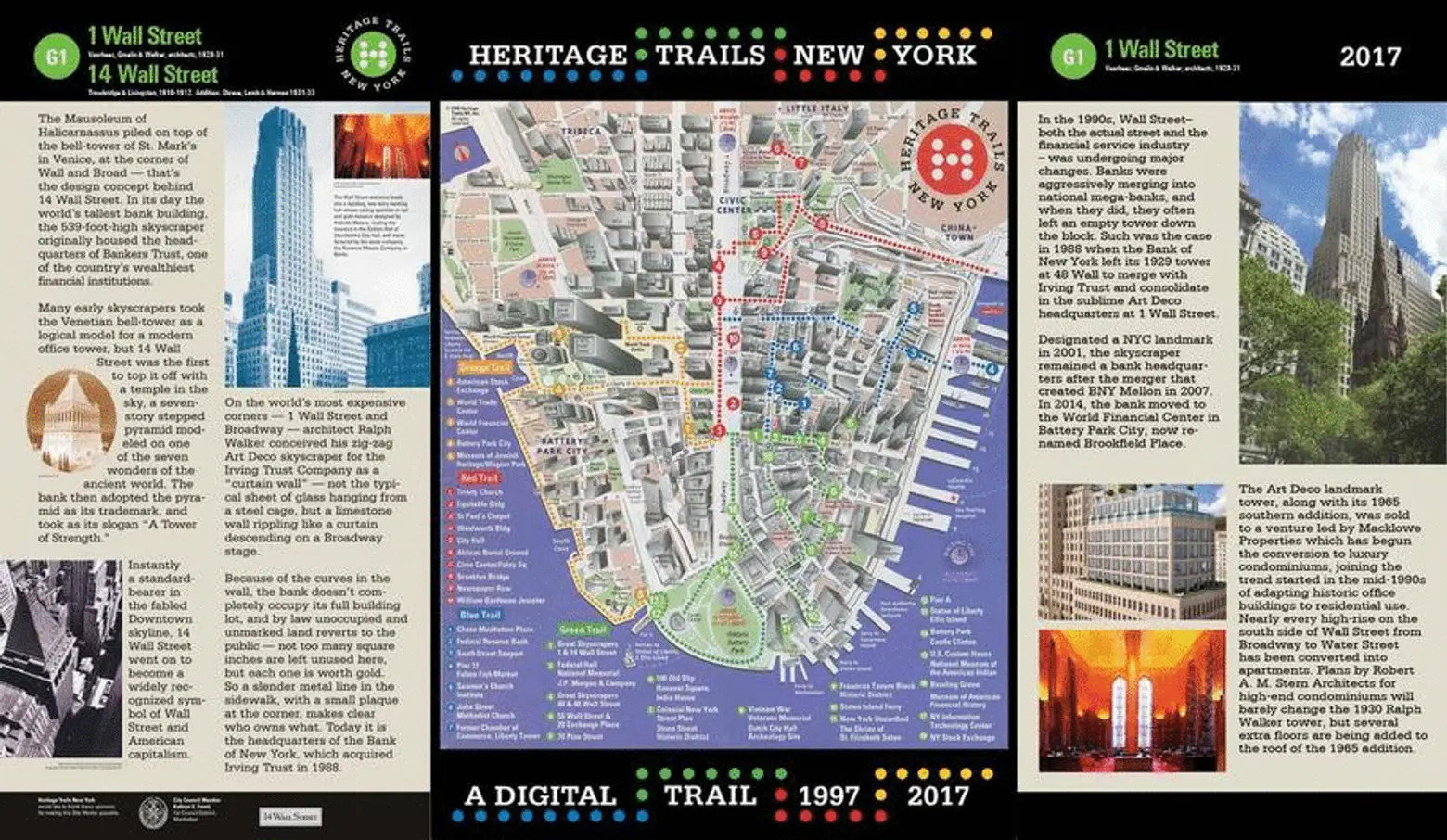 The Skyscraper Museum has released a new interactive web project and digital archive called Heritage Trails New York, which revives a landmark history project from 1997. Heritage Trails focuses on the historic blocks of Lower Manhattan, from the Battery to the African Burial Ground and Foley Square, stretching from the Hudson River to the South Street Seaport. The updated map expands on the original, which was designed by architect Richard D. Kaplan, by letting users more easily follow along with the dotted path via smartphone or computer.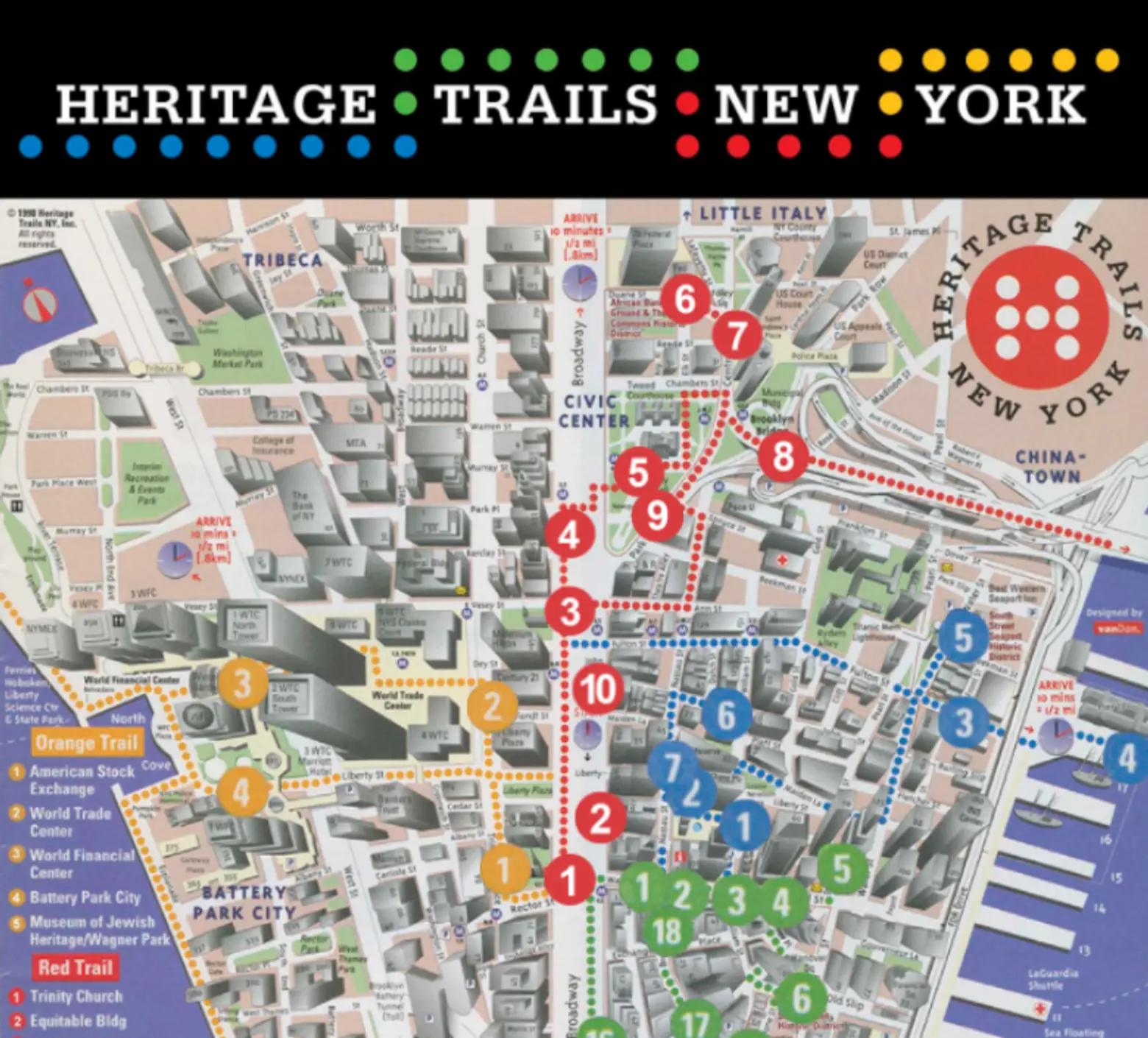 Courtesy of the Skyscraper Museum
The Heritage Trails from the 1990s was short-lived, following the terrorist attacks on Sept. 11, which wrecked the area of Lower Manhattan. Because the trails did not survive much past 2001, the Skyscraper Museum decided to create a digital footprint of them. The museum found the original files and then added a contemporary panel to address the events that occurred between 1997 to 2017. As a way to modernize the '98 site, the numbers of the markers are now interactive, allowing users to navigate the streets in real-time.
Kaplan's ambitious project called for planting 40 historical markers on the sidewalks, with the first placement in 1997 and finishing up around May 1999. There were four trails, blue, red, green and yellow, that all looped back to Wall Street, either at the Federal Hall or Trinity Church. The group started removing the colored trail dots in the fall of 2000.
According to its website, the Skyscraper Museum "is pleased to have reconstructed and revived Heritage Trails, not just in the history recorded here, but in a 'digital footprint' that visitors can experience anywhere online, as well as, again, on the streets of lower Manhattan."
Explore the map here.
RELATED: