MAP: Explore nearly 34,000 landmarks in New York City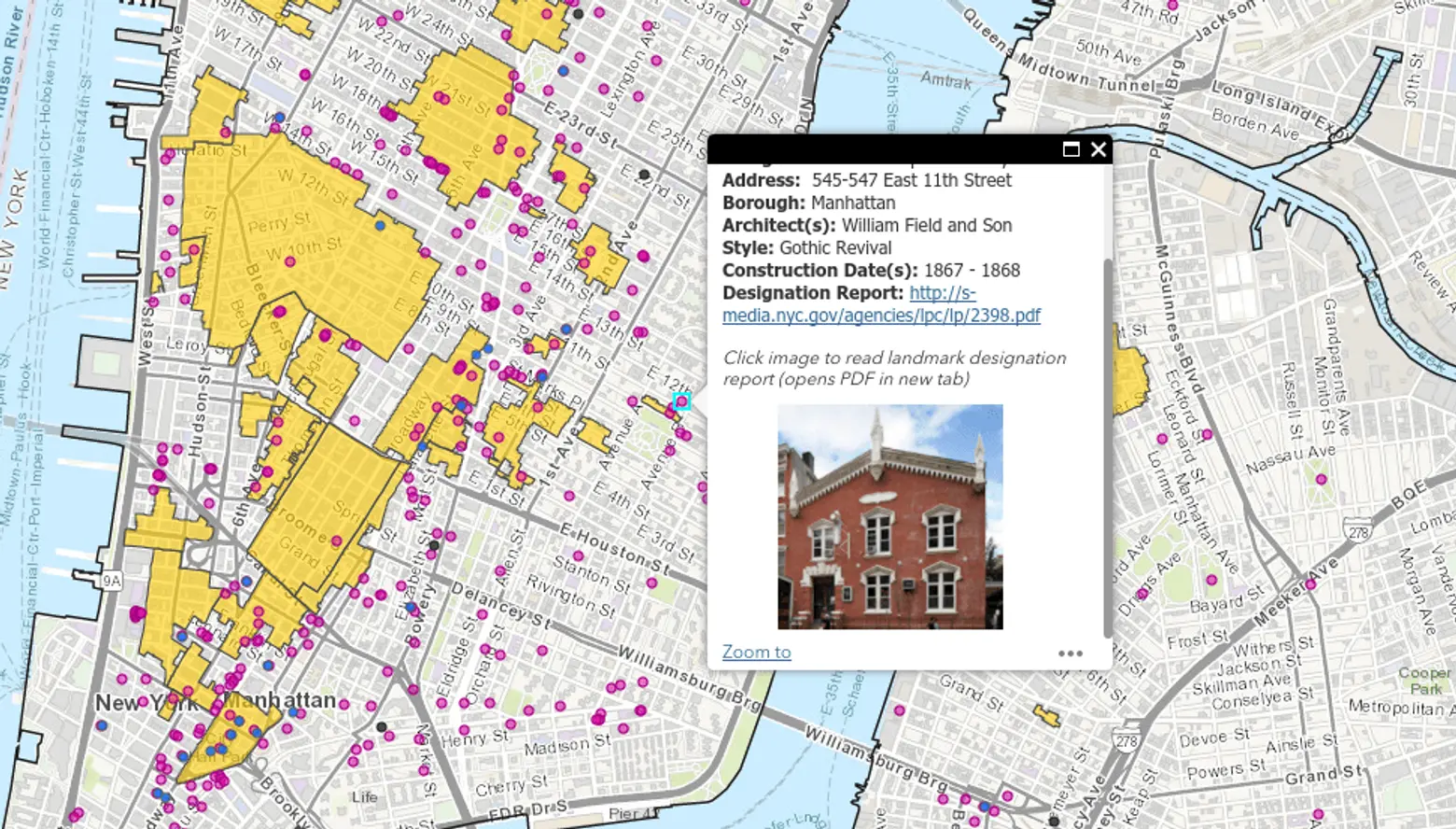 New York City is home to over 36,000 architecturally, historically and culturally significant buildings and sites, as designated by the city's Landmarks Preservation Commission. To make information about the thousands of landmarks in the city more accessible, the LPC launched on Monday an enhanced interactive map that allows users to search and filter building data by architectural style, architect, building type and era. The nearly 34,000 sites on the map build upon the existing 1,400 individual landmarks and 141 historic districts the commission had mapped last year.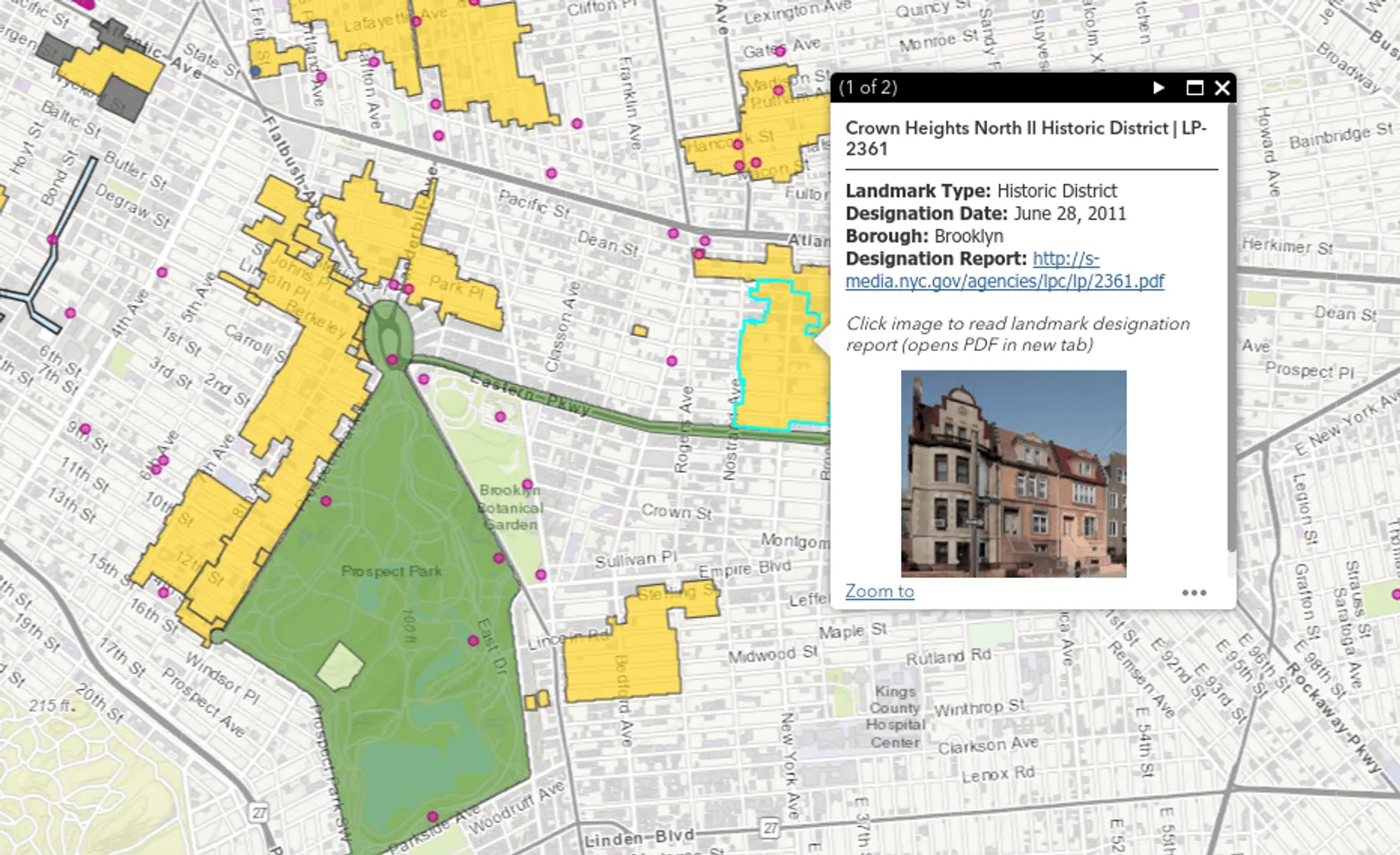 Landmarks designated by the LPC fall under four categories: individual landmarks, interior landmarks, scenic landmarks or historic districts. The map's legend labels these categories by using different colors and shapes.
Funded by the New York City Community Trust, LPC staff and fellows complied and transferred information about each building using 50 years worth of data from the commission. Before this updated map was released, information about the city's historic districts was only available via scanned documents that were difficult for the public to find.
"The launch of the enhanced web map will not only allow for a greater appreciation and understanding of our city's rich architectural and cultural heritage, but it also brings greater transparency, efficiency, and public access to the agency," Meenakshi Srinivasan, chair of LPC, said in a press release. "This information is invaluable to all stakeholders, including homeowners who want to know more about their buildings, community groups, preservation advocates, historians, academics, and anyone who walks through New York City's neighborhoods and marvels at our buildings."
Since 1965, LPC has designated over 36,000 buildings and sites, including 1,405 individual landmarks, 10 scenic landmarks, 120 interior landmarks and 141 historic districts and extensions citywide.
Explore the LPC's map here.
RELATED: