Tenement Museum reopens historic building after $7M restoration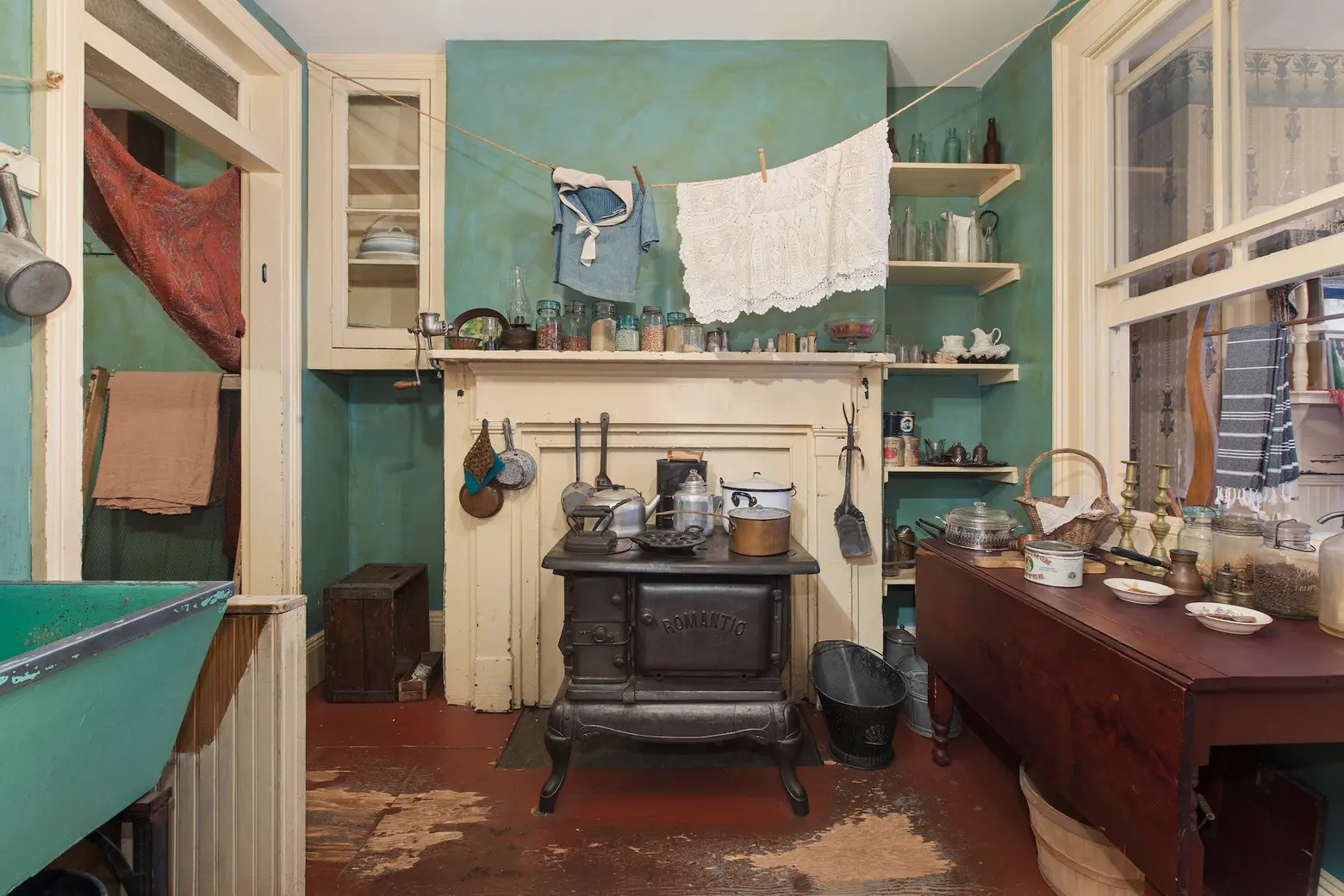 All photos courtesy of the Tenement Museum
A 160-year-old tenement on the Lower East Side that was home to thousands of immigrants from 1863 to 1935 will reopen to the public following a major restoration. After a year-long renovation project, the Tenement Museum on Thursday will unveil work done on 97 Orchard Street, one of two historic tenements owned by the museum that offers an immersive look at the lives of immigrants during the late 19th and early 20th centuries. The comprehensive renovation project reinforced and protected original features and finishes, preparing it for future generations of visitors.
The five-story tenement at 97 Orchard Street was built with 22 apartments, each measuring 325 square feet and with three rooms. According to the museum, over a period of 70 years, more than 7,000 people from 20 countries resided here. The museum restored seven apartments and a beer saloon at the building.
Led by Li · Saltzman Architects, the restoration project reinforced key interior structures throughout the building, repointed and repaired its brick facade, installed an HVAC system that delivers passive air through its 1905 air shafts, and installed specially designed windows that include UV filtration to preserve the apartments within, according to the museum.
The reopening coincides with a new permanent exhibit that is set to open at 97 Orchard in December, A Union of Hope: 1863, which tells the story of a Black family living in tenements in post-Civil War era Soho.
For the first time in the museum's history, the building's fifth floor will be opened up to present the new exhibit. During an hour-long guided tour, visitors will learn about the lives of Joseph and Rachel Moore, two Black immigrants who lived in Lower Manhattan's tenements during the 1860s and 70s.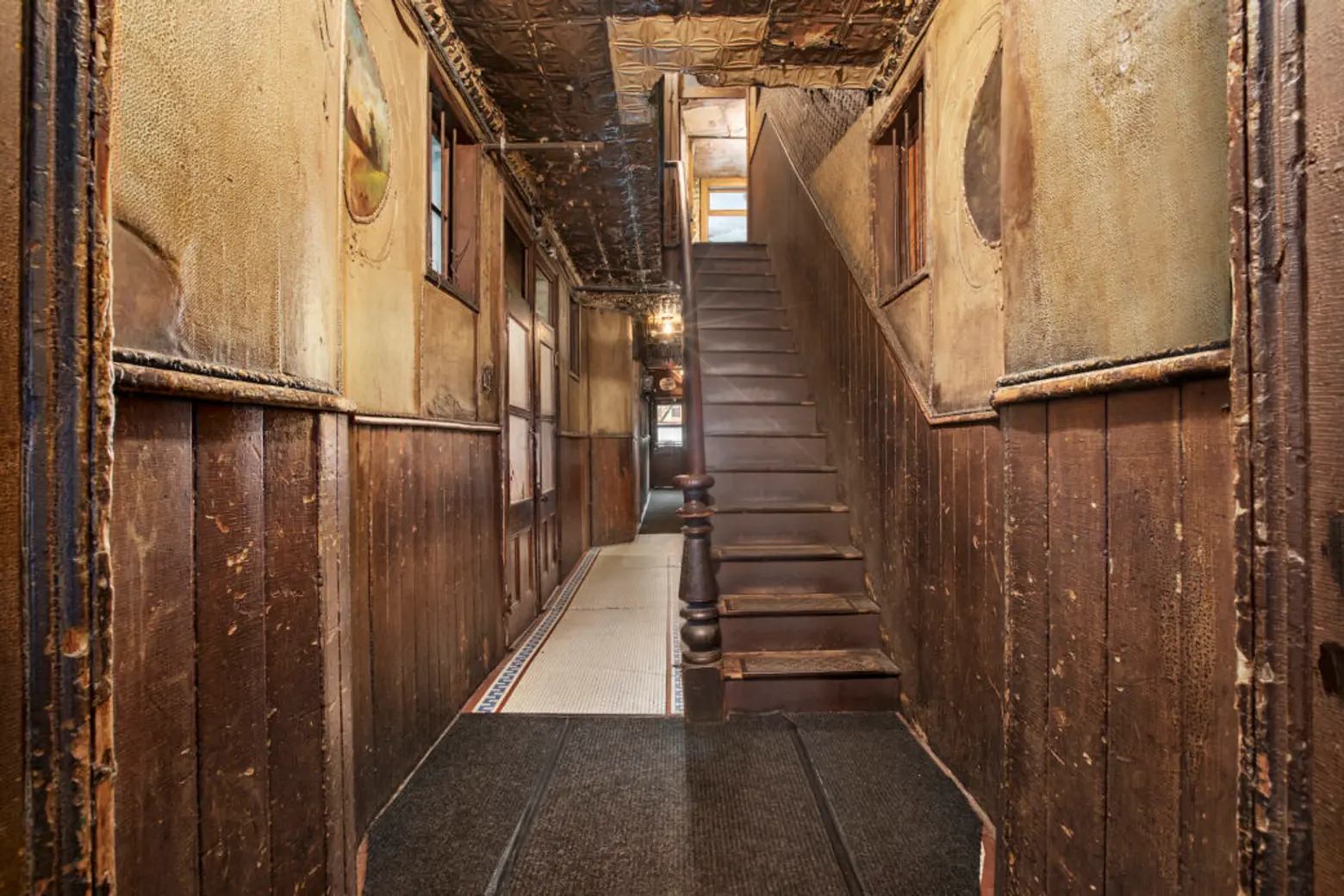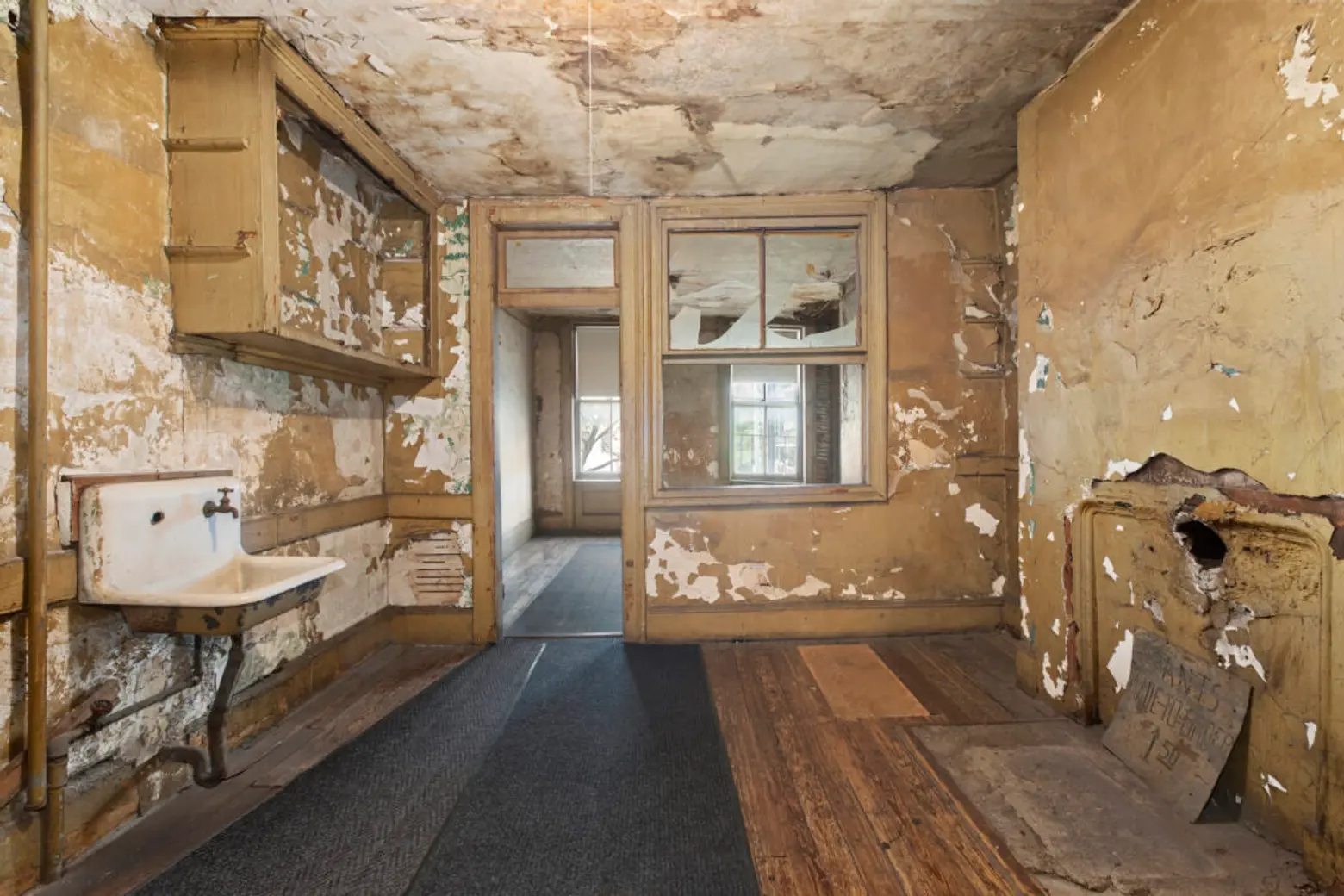 While the museum only originally featured the homes and stories of Irish and German families, it has since expanded to include families from China, Eastern Europe, Greece, Italy, Puerto Rico, and Russia. The museum brings the stories of immigrant families in New York City spanning more than a century to life, giving visitors a glimpse into their daily lives and actual living conditions.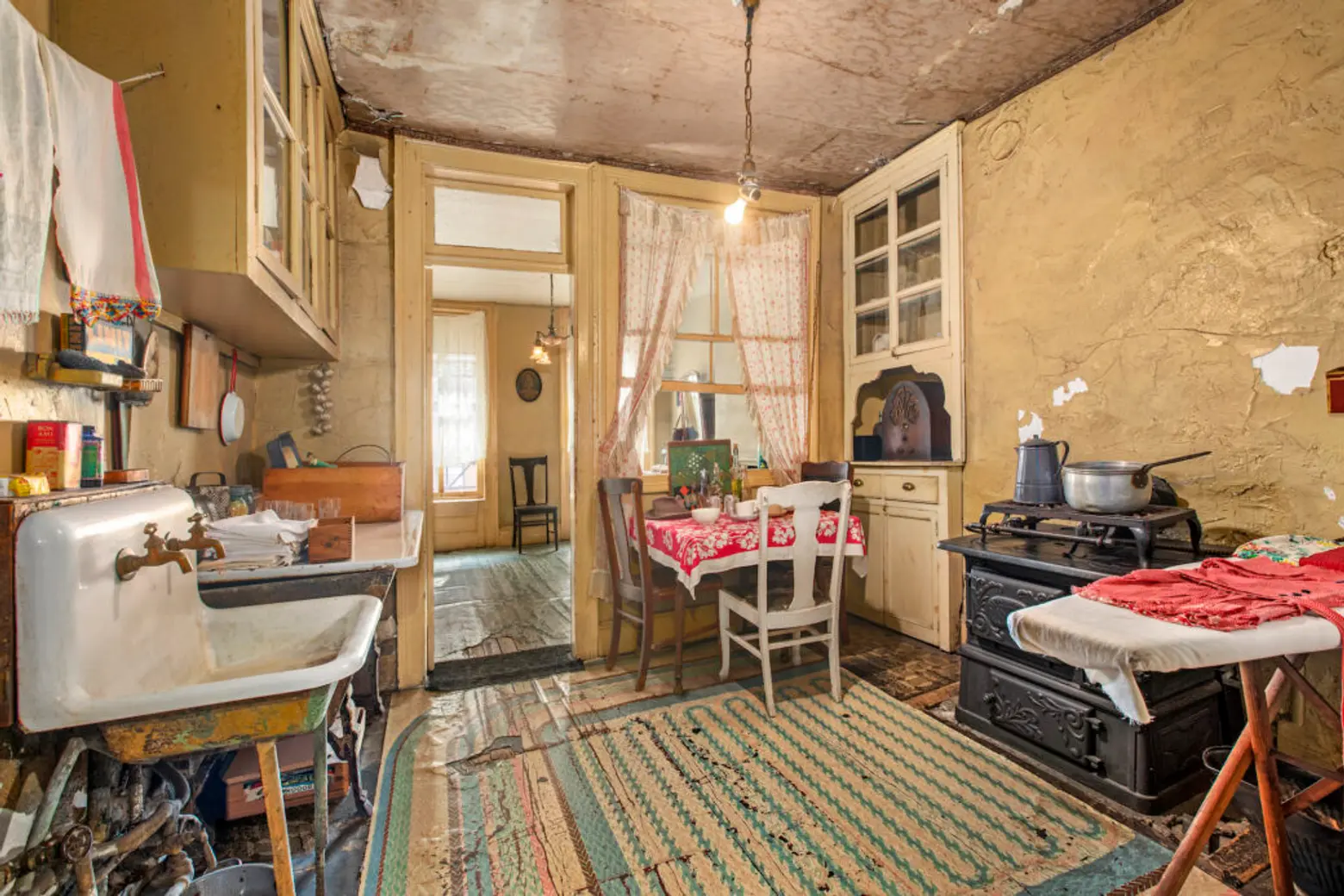 The museum's opening could not be more timely, with New York City continuing to grapple with the current migrant crisis. Annie Polland, president of the museum, said the museum will be able to provide an "expansive look at American history" and help New Yorkers view the current crisis through past experiences.
"This is a dynamic place for people to exchange ideas and think about how learning about the past helps approach the issues we face today," Polland told the New York Times in an interview. "History isn't a grab-bag of solutions. You can't just open it up and say, 'Hey, we have a problem, what did they do with this in 1872' or whatever."
"[Looking back] gives us this opportunity to absorb more complexities. In the 1850s people were saying Irish shouldn't be here and the Germans drank too much," Polland continued. "Not all people, but some New Yorkers were nervous about a city that in 1855 had just become majority immigrant."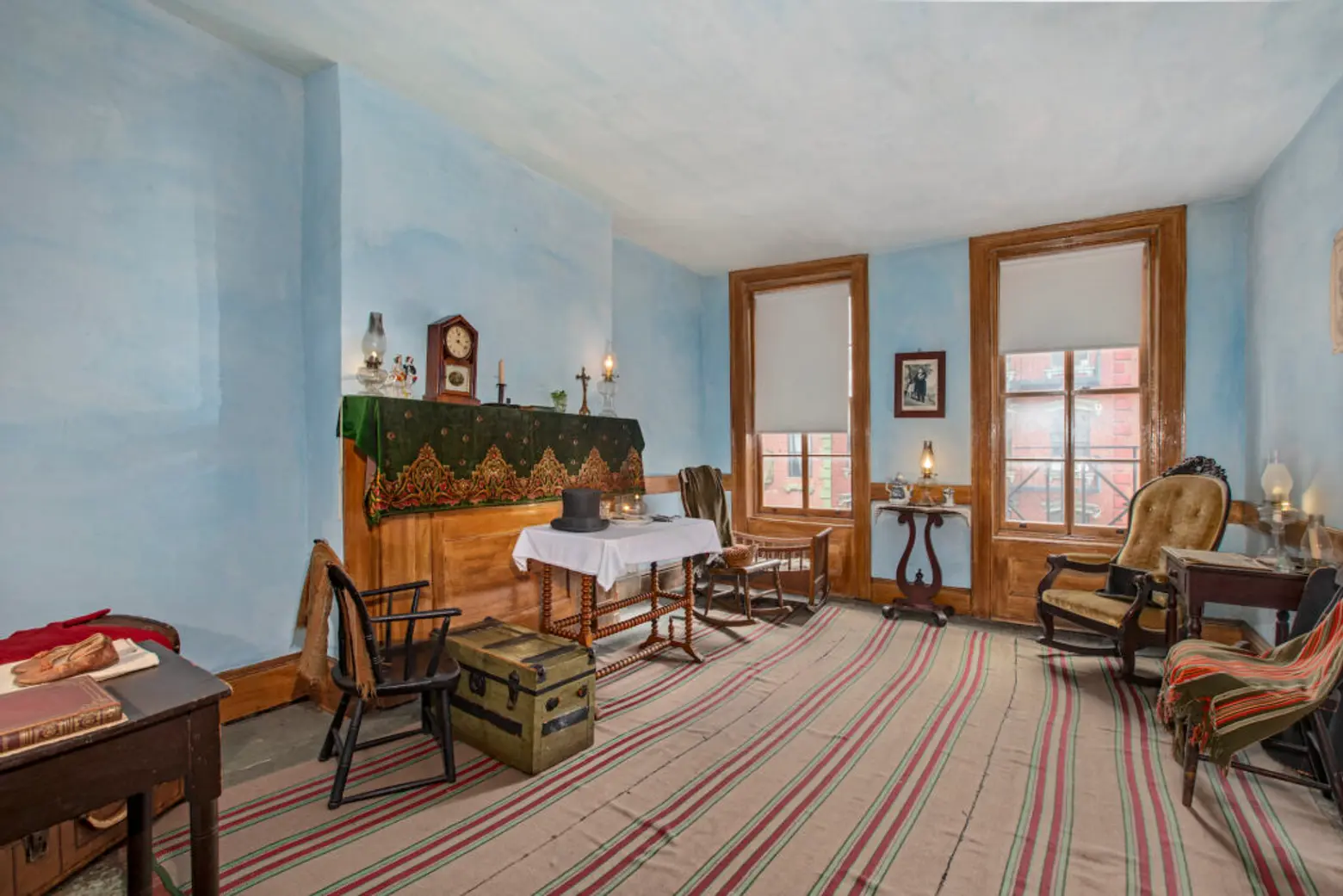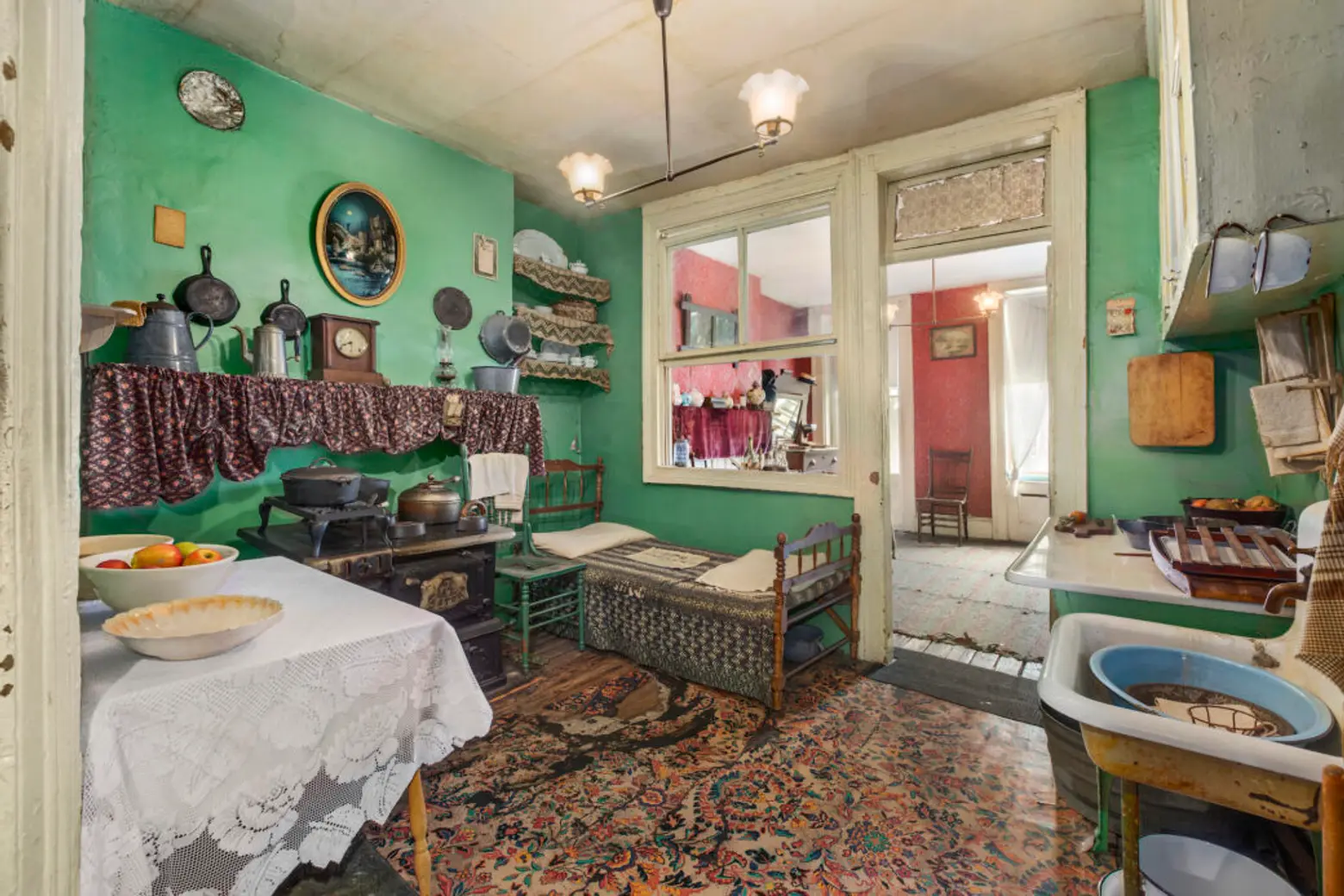 Work on the restoration project began shortly after the museum was forced to close its doors in mid-2020 due to the pandemic. As an institution that relied heavily on admissions and gift shop sales, the Tenement Museum nearly shuttered. Despite these financial woes, the museum went ahead with the project and relocated its exhibits to nearby 103 Orchard Street, its second historic tenement building.
More information on visiting the Tenement Museum can be found here.
RELATED: