Smorgasburg to open new flea market at former Hester Street Fair site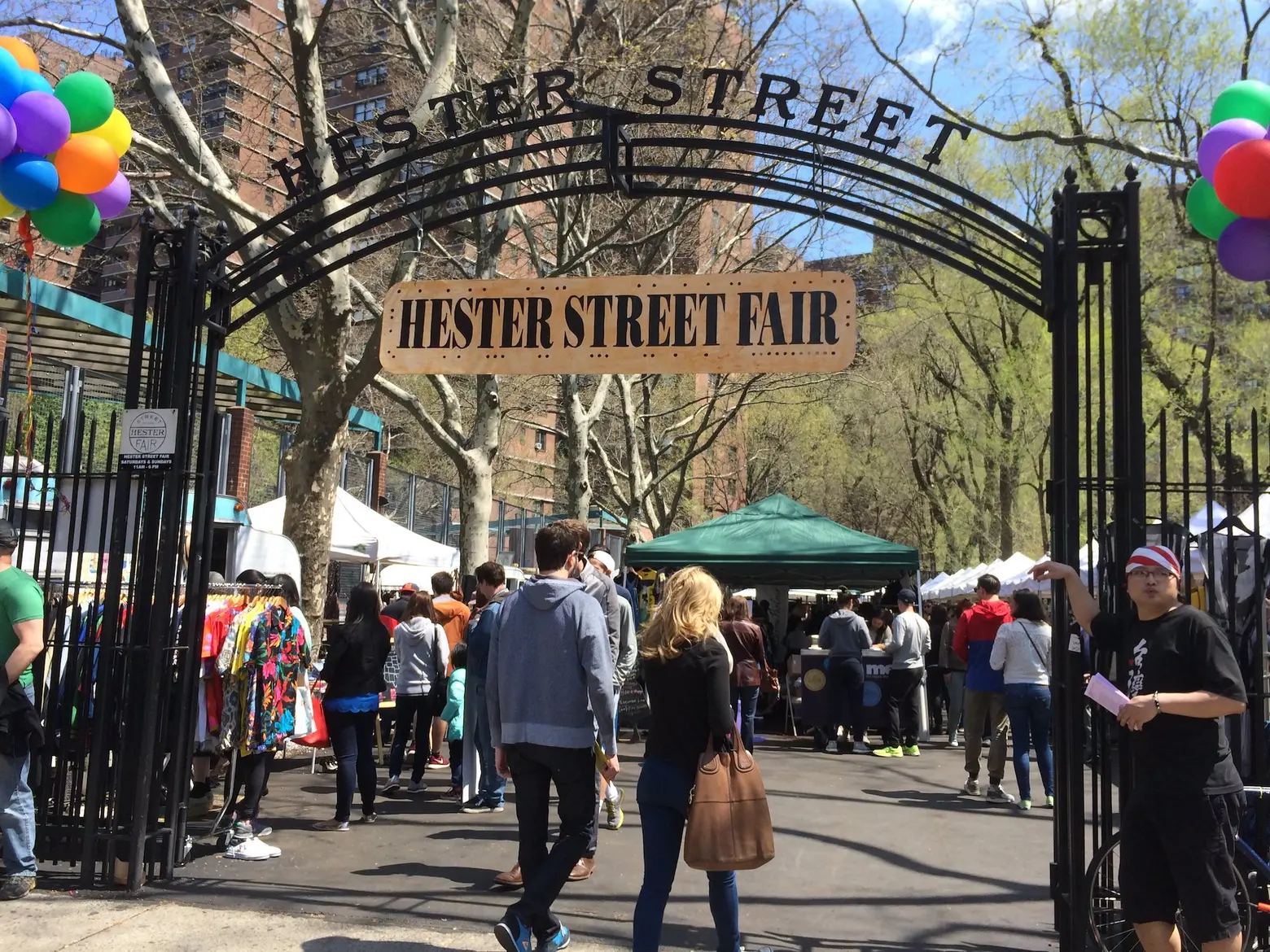 Outdoor food market operator Smorgasburg announced on Wednesday that it will open a new flea market at a location already familiar to most New Yorkers. Hester Flea will set up shop on the Lower East Side at Hester and Essex Streets, the same place where the Hester Street Fair operated for the last decade, organizers said in an email. As Curbed first reported, the Seward Park Co-op board did not renew the longtime LES fair's lease after their agreement ended last year.
The Hester Flea will open starting sometime in mid-April every Saturday through the fall. Sundays will likely be added in May, according to the Smorgasburg team.
Antique finds, vintage clothes, ceramics, jewelry, and more will be available to browse and buy, with several food vendors from Smorgasburg offering diverse items. The number of vendors will be capped at 50 percent capacity to allow for social distancing.
Many vendors of the Hester Street Fair were surprised when the Seward Park Co-op decided to not renew the lease. In an online petition launched last month that has collected over 6,000 signatures, fair operators said they only received notice they would not be invited back to the site "exactly four weeks before our scheduled Season 12 opening on April 10."
The list of participating vendors at the new fair has not been released as of Thursday, but Eric Demby, the co-founder of Smorgasburg, told Curbed that businesses from the former Hester Street Fair are invited to apply to the Hester Flea.
"We certainly sympathize with the plight of folks who were selling [at Hester Street Fair] who no longer have a place to sell, or feel like they don't have a place to sell because the operators have changed," Demby said.
Last year, Demby and Smorgasburg and Brooklyn Flea partner Jonathan Butler announced they would also take the Chelsea Flea Market under their wing after the market closed in December 2019.
Brooklyn Flea officially returns this Saturday at the lot at 51 North 6th Street and Kent Avenue in Williamsburg and on Sunday at the Manhattan Bridge Archway in Dumbo. As detailed in an email, Flea favorites like Berete African Art, True Vintage Eyewear & Of Leisure will return, with new vendors expected like Saucy Vintage, Wavelength Antiques, and Otis Murphy.
Chelsea Flea has remained open through the winter months, but this weekend Smorgasburg vendor Duck Season will serve burgers and fries and their outdoor bar will open for shoppers once again. The full-fledged Smorgasburg, which has locations in Prospect Park, the Williamsburg waterfront, and the World Trade Center, will not reopen anytime soon.
RELATED: