The Loisaida Festival returns to the Lower East Side after two-year Covid hiatus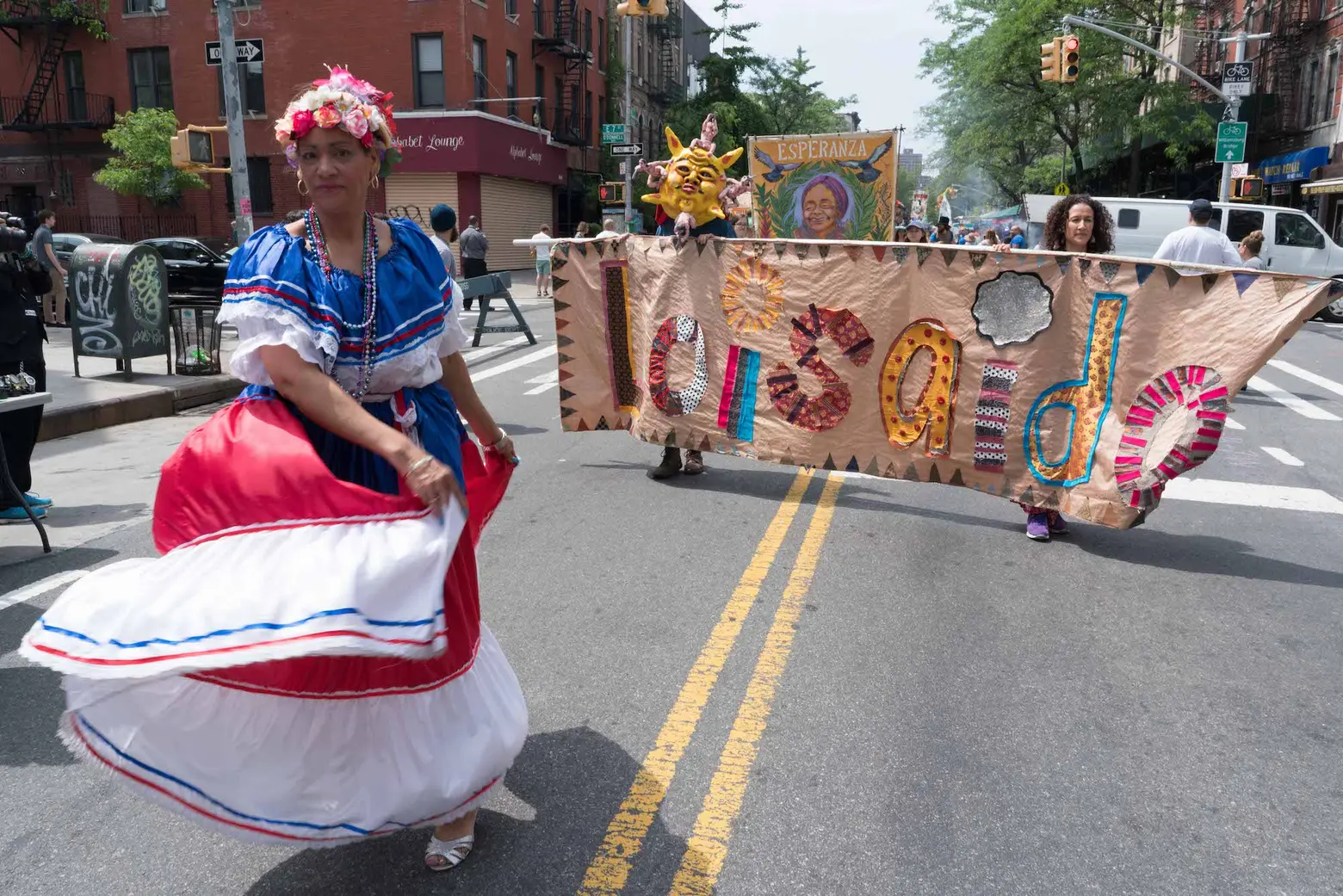 All images courtesy of Loisaida Inc.
After two years of virtual celebrations, the annual parade honoring the Lower East Side's Puerto Rican and Caribbean community will take place in person. Hosted by the Loisaida Center in partnership with the Acacia Network, the Loisaida Festival is returning for its 35th year this Memorial Day Weekend. The event will kick off on Sunday, May 29 at 11:30 a.m. with a parade showcasing organizations, community figures, artists, and performers before moving north up to the main stage on 12th Street. The festival will be held from 12 p.m. to 5 p.m. on Avenue C between 5th and 12th Streets.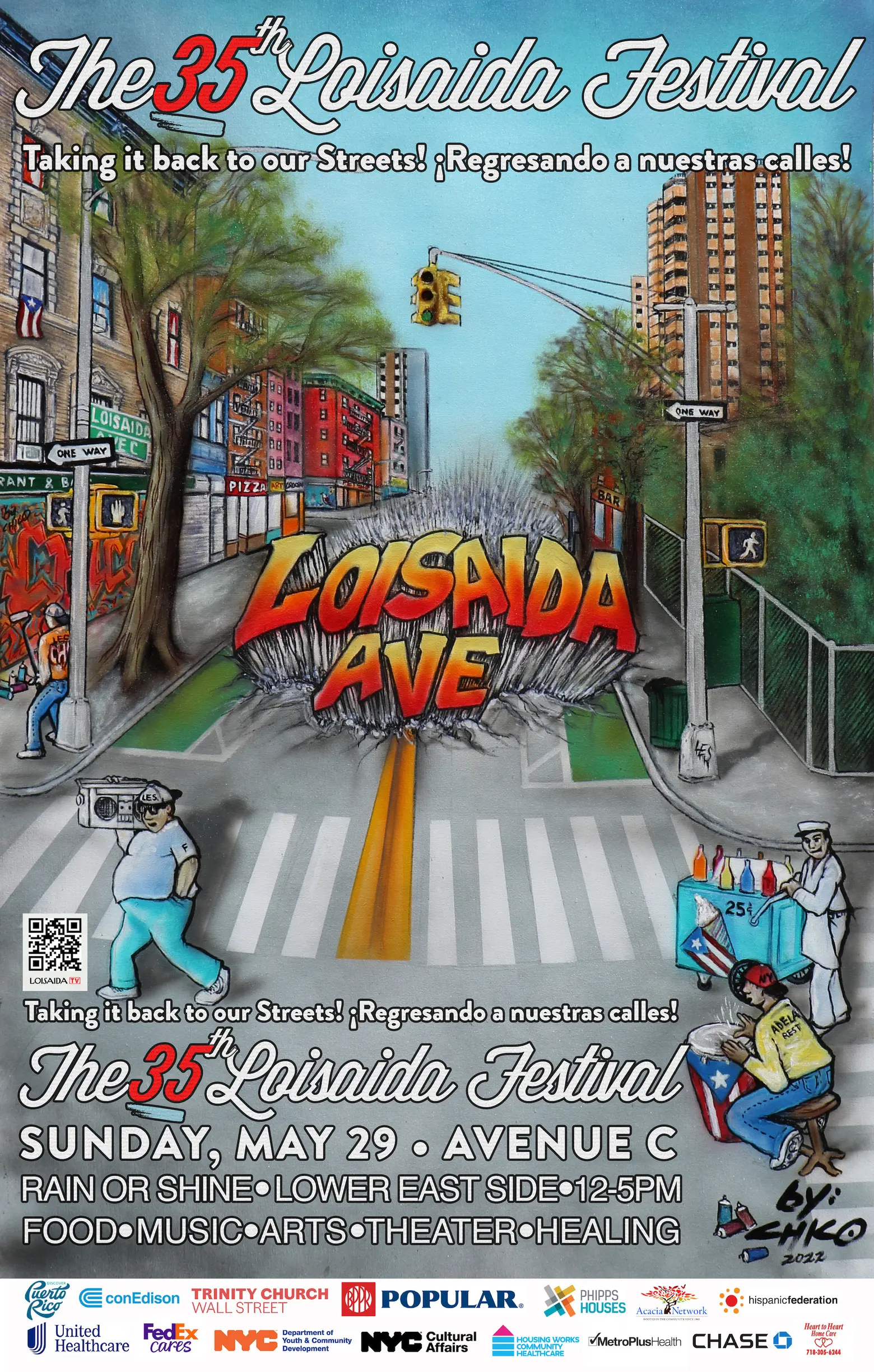 2022 poster art by Antonio "Chico" García.
"We are thrilled to be celebrating the festival's 35th year and to be honoring the vibrancy, talent, and resilience of our Lower East Side, Latinx, and New York communities," Alejandro Epifanio Torres, executive director of The Loisaida Center, said.
"Since 1987, the Loisaida Festival has honored our neighborhood's history by providing a platform to celebrate arts and culture through music, dance, arts, cuisine, and other cultural manifestations. We thank our longstanding partners, supporters, and community members for saying 'Presente' once again."
Since it was first held in 1987, the Loisaida Festival has become a highly-anticipated community event, bringing in over 25,000 attendants every year. Due to the pandemic, the festival has been presented virtually for the past two years.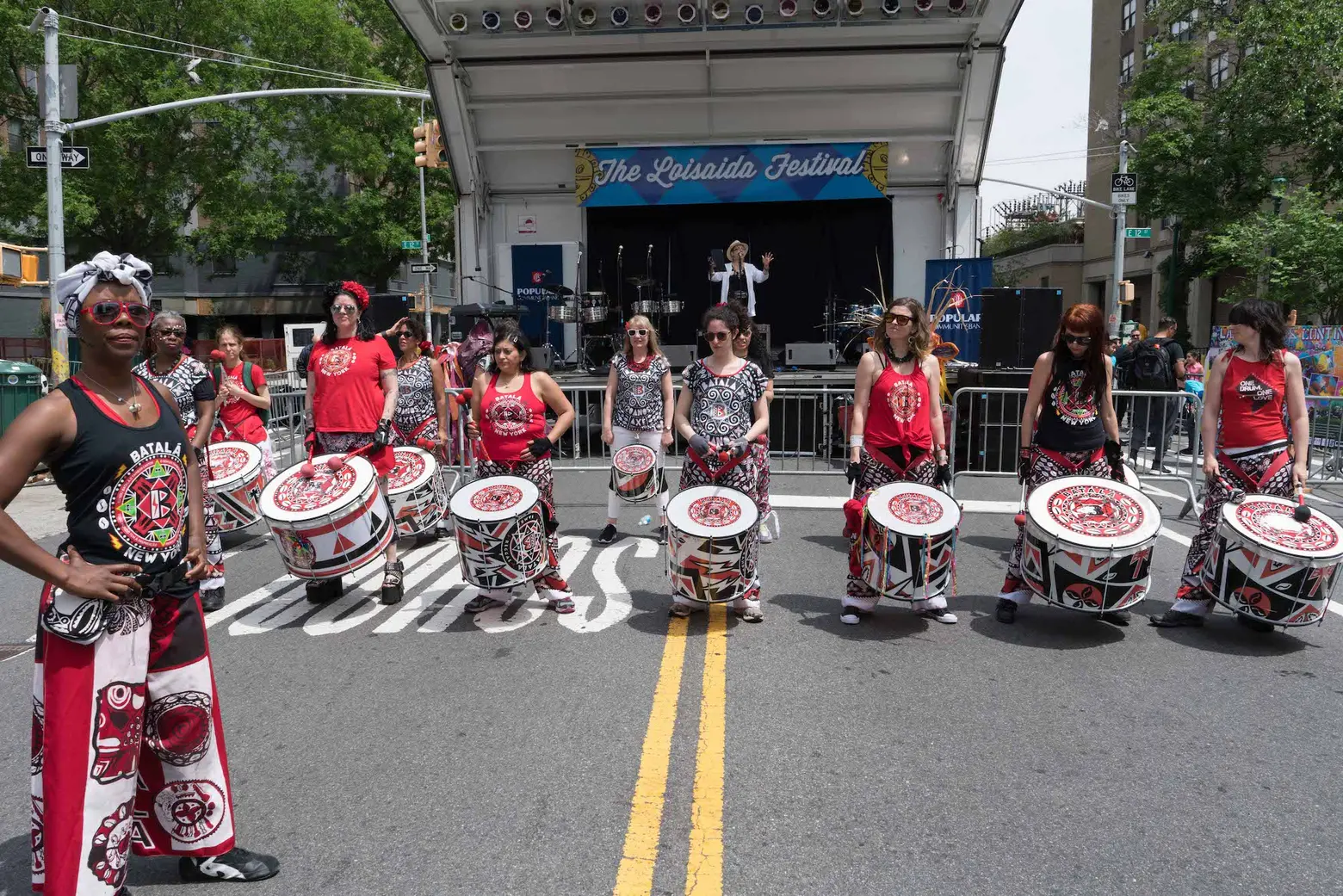 Performers set to play on the main stage include Kinto Zonó, Amigos de la Cultura, Son del Monte, El Hijo de Boriken, and Lulada Club, performing a variety of Salsa, Afro-Puerto Rican Bomba and Plena, Cuban guaracha, and a fusion of Rap, Rock, and Folk. Emcee David "DASO" Soto, backed by DJ Andre "Redstar" Cirilo, will lead the events on the main stage.
Family-friendly festival activities include the Theater Lab on the southwest corner of Avenue C and 9th Street, showcasing performances and workshops hosted by the Dorill Initiative, a local youth arts organization. The Theater Lab will also feature Comedian Jeannie Sol, performer Gabriel Torres, and circus arts by Circo Café con Glori.
In addition to the plethora of performers and special guests, there will be food vendors offering traditional cuisine and "artesanías," or crafts. Plus,  Acacia Network will offer on-site Covid-19 vaccinations, booster doses, and HIV testing for eligible guests.
Those who are unavailable to attend the in-person event will be able to experience it on The Loisaida Center's YouTube channel, Loisaida TV, including interviews and discussions between its hosts, Puerto Rican actors Gilberto Gabriel and Andrés López-Alicea.
RELATED: