Alamo Cube returns to Astor Place in full spinning glory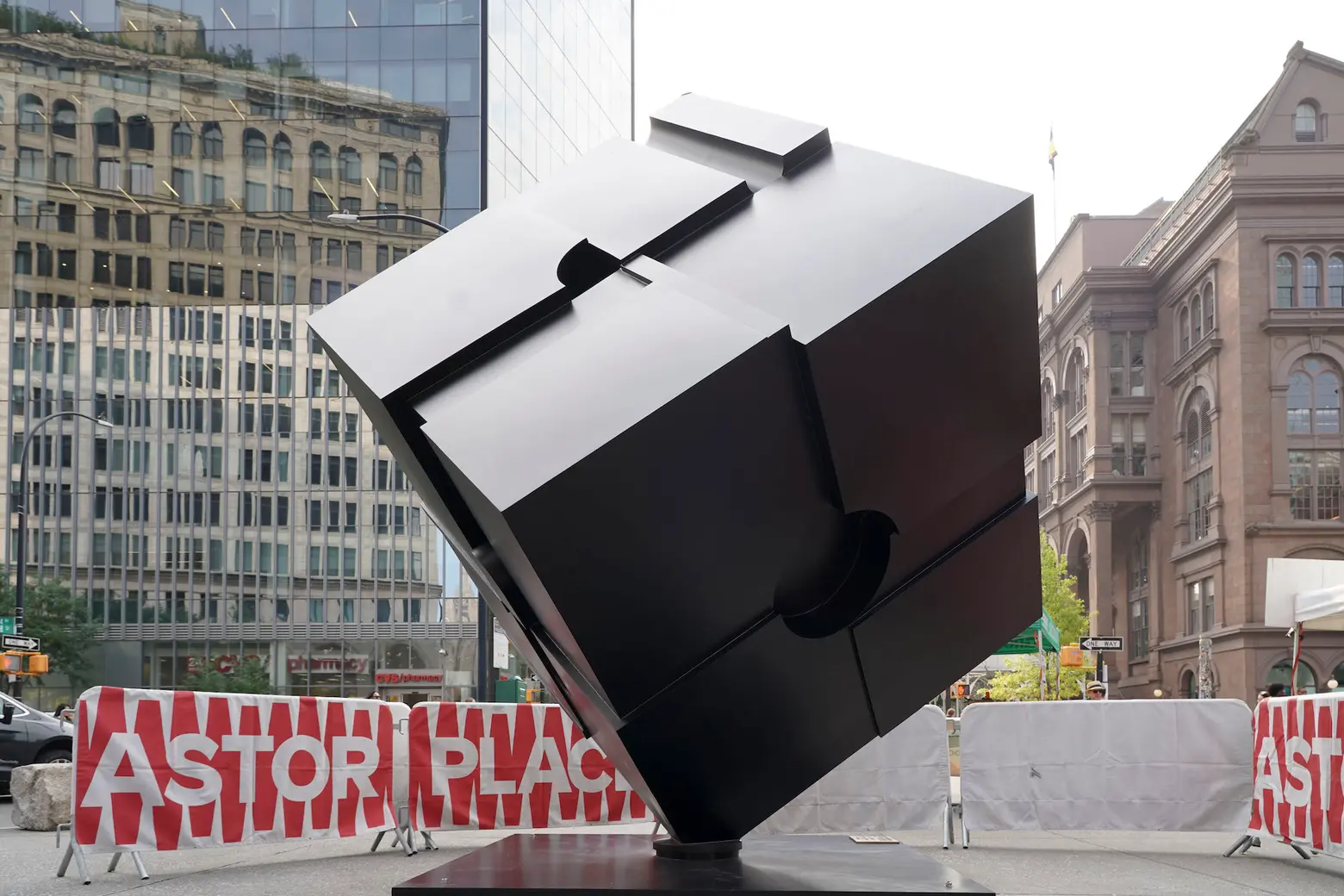 Astor Place's beloved Alamo Cube has returned to its rightful place and is ready to be spun once again. After removing the sculpture to repair its spinning mechanisms in May, the city reinstalled the public art sculpture in the East Village this week. Officially called "Alamo," the 1,800-pound cube was sculpted by artist Tony Rosenthal and first installed at Astor Plaza Place in 1967. Rosenthal's estate paid for the sculpture's repair bill, estimated to be $100,000, according to EV Grieve.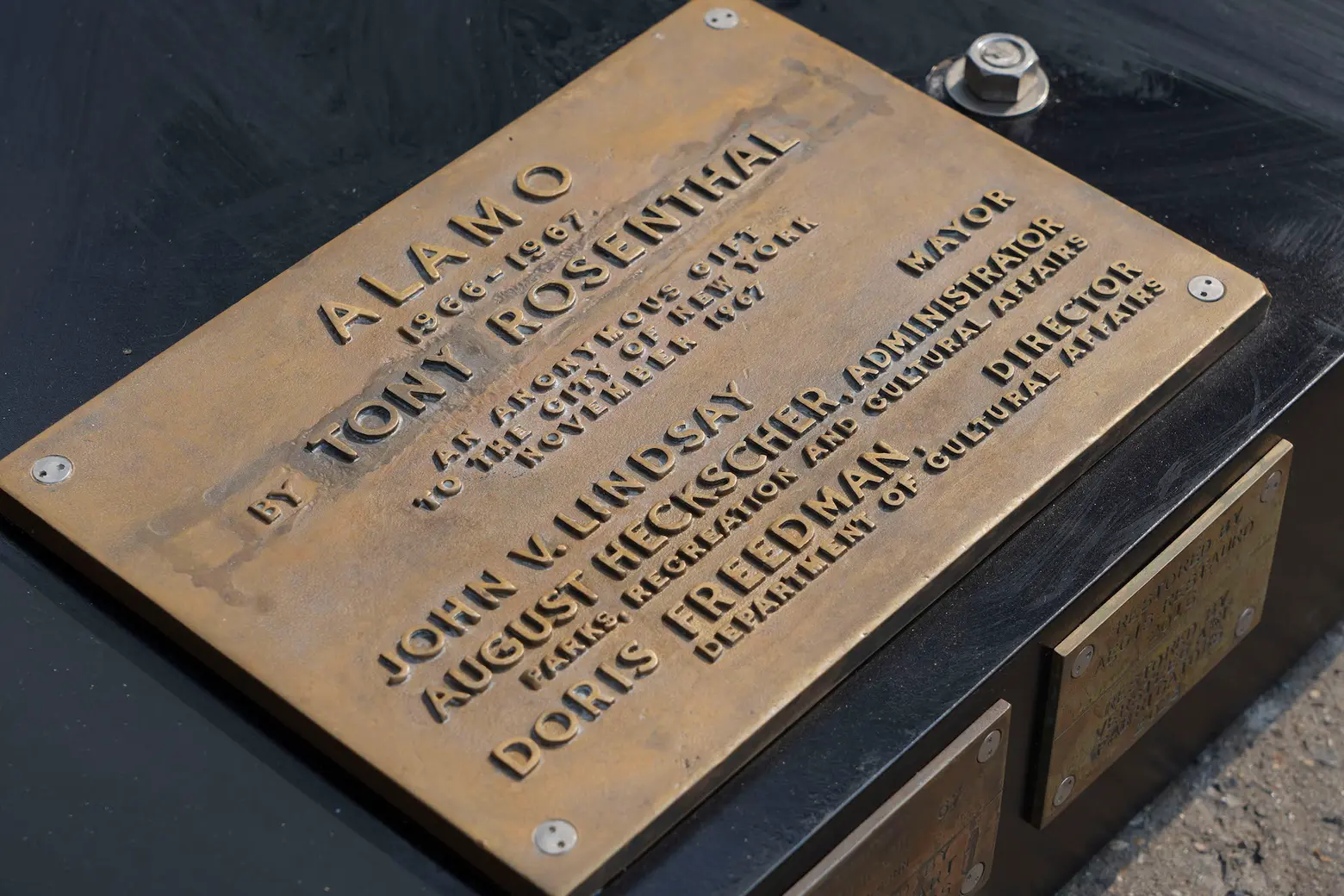 Image courtesy of New York City Council on Flickr
The cube seemingly vanished on May 8 when workers removed it from Astor Place in the middle of the night for repairs. The structure is known for its interactivity, letting users spin it around in circles. However, for a year before it was restored, the spinning mechanism had stopped working properly.
Repairs were conducted by Versteeg Art Fabricators, which used Teflon and a self-lubricating plastic for the new spinning mechanism, making it easier to repair, according to Gothamist. The group predicts that the mechanism can be easily replaced every three to five years. The last time the cube was restored was in 2005.
Before returning to the East Village, the cube was on display at the Hamptons Fine Art Fair in Southampton, where Rosenthal lived and worked for much of his life. The structure measures roughly 15 feet tall, with each side measuring eight feet.
In 1967, the cube was installed as one of 25 artworks included in the NYC Department of Cultural Affair's "Sculpture and Environment" exhibition. Originally intended to be a temporary installation, the cube was made a permanent fixture after a successful neighborhood petition.
Astor Place's cube is not the only one of its kind. Rosenthal created a variety of other cubes which are currently located on the University of Michigan's Ann Arbor campus, in the Pyramid Hill Sculpture Park in Hamilton, Ohio, and in private collections in Miami and Southampton.
However, the cube in Astor Place is considered the first permanent contemporary outdoor sculpture installed in NYC, as 6sqft previously reported.
"Generations of New Yorkers have taken The Cube for a spin, and we're thrilled that DOT and Tony Rosenthal's estate have reached an agreement to refurbish the iconic sculpture so it can keep spinning for generations to come," Laurie Cumbo, cultural affairs commissioner, said.
"Public art is integral to the vibrancy of New York's public spaces, and the restoration of The Cube ensures that its singular presence will continue to enliven and define this bustling corner of the city."
RELATED: