21-inch replica of the Astor Place Cube selling for $30,000 on ebay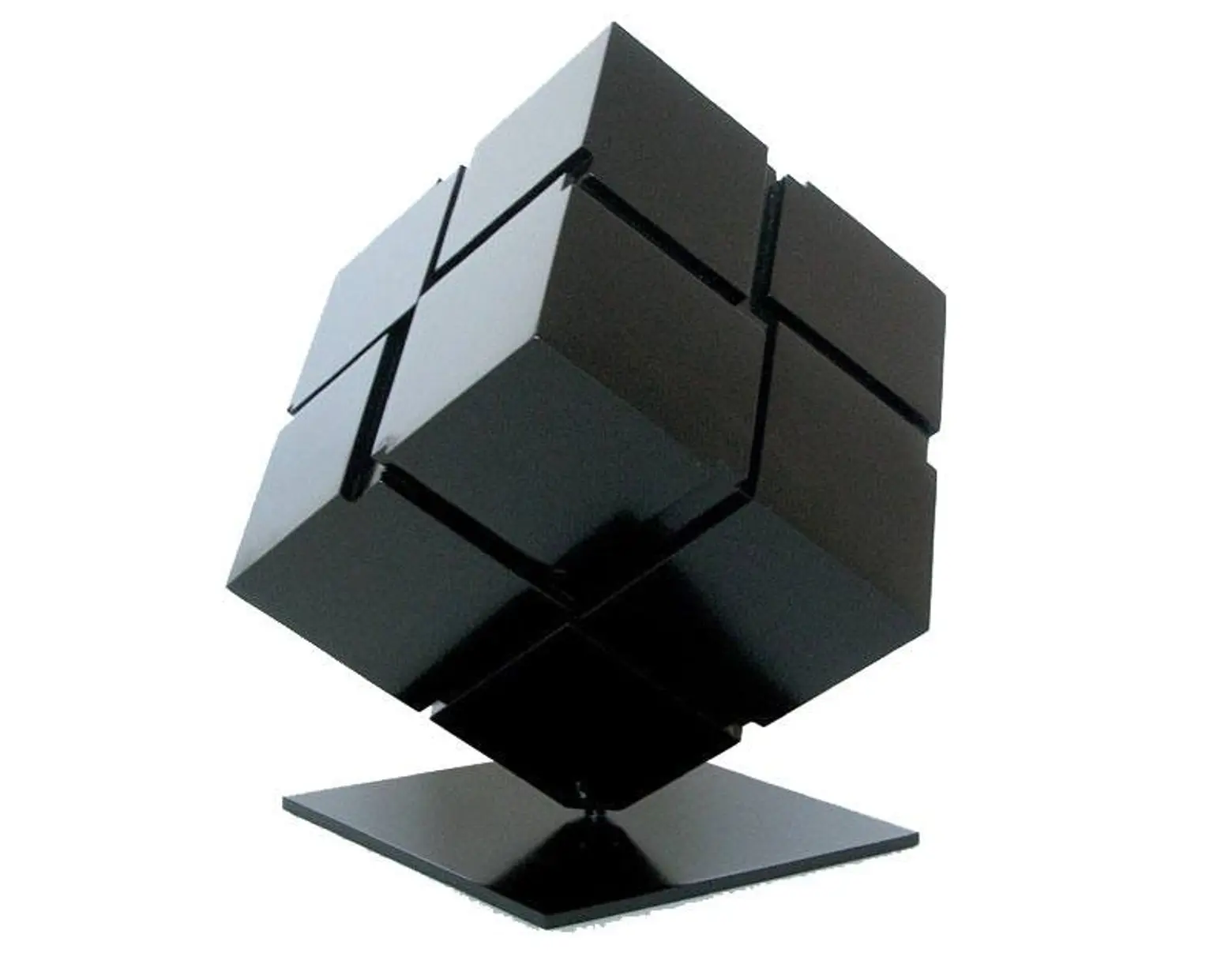 The Astor Place Cube returned to its longtime East Village home just a month ago, after a nearly two-year absence while the intersection was under construction and it underwent a restoration. Sculptor Tony Rosenthal erected the 15-foot public art piece known officially as "Alamo" in 1967, and over the years he created around 10 mini replicas of it. One of them, measuring 21 inches and weighing 30 pounds, is up for sale on eBay for a staggering $30,000, which, as Bedford & Bowery points out, is not that much more than the $180,000 it cost to restore the actual cube.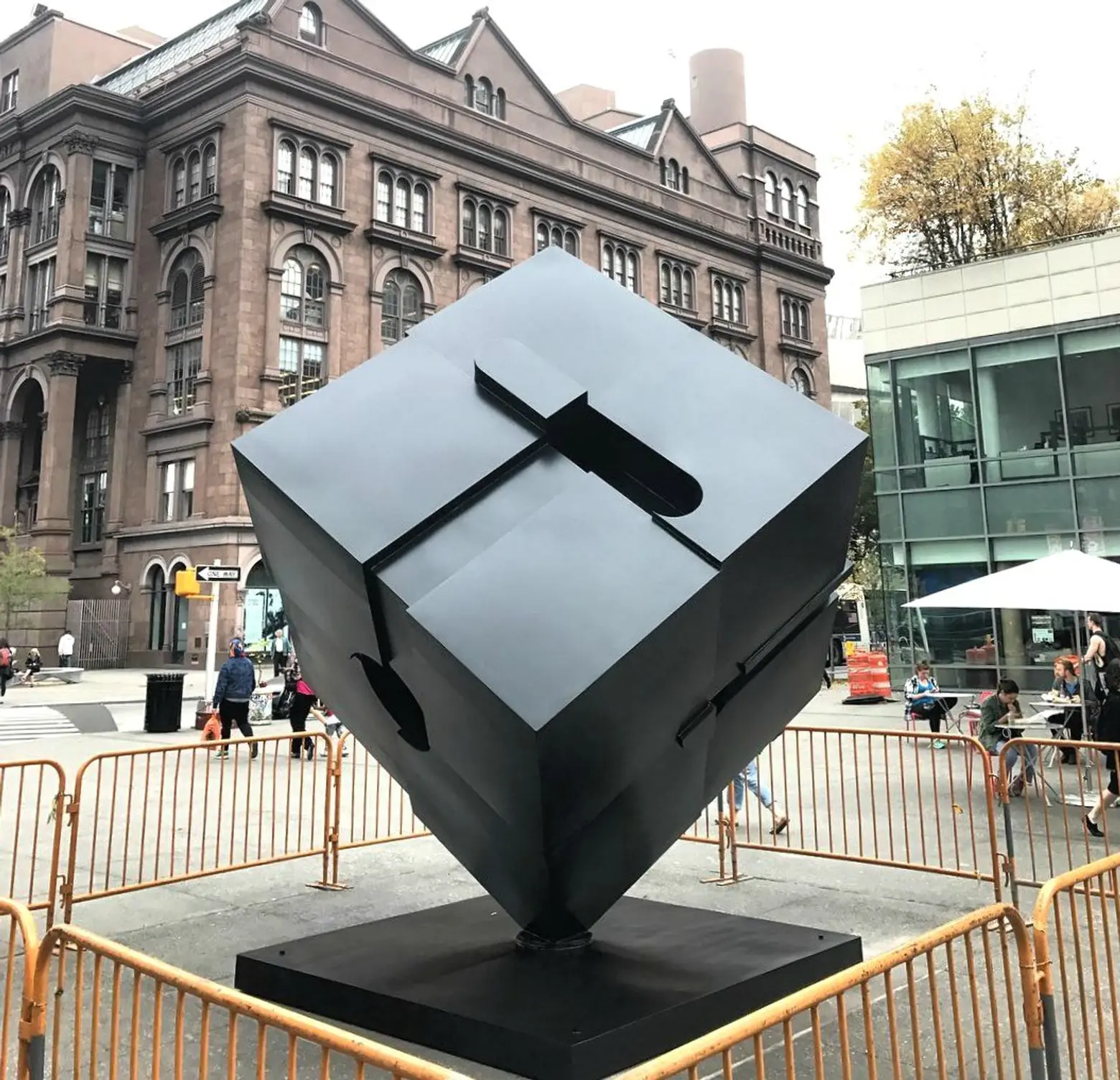 Image of the cube after its recent return, via laurenrtb/Instagram
The table-top cube can spin (just like the original), and it's made of black enamel on aluminum with the artist's signature underneath. It's for sale by post-war and contemporary art dealer Joseph K. Levene, who explained to Bedford & Bowery why Rosenthal continued to make cubes after the Alamo, which was the first permanent contemporary outdoor sculpture installed in the city: "He moved on– but people liked the cube. So [he] kept making them. But instead of recreating the same cube, he would alter it a bit."
These varied cubes include other giant, public versions at the University of Michigan ("Endover," 1968) and Boca Raton Museum of Art, as well as many smaller versions like this seven-foot, orange painted one that sold at auction in 2005 for $25,000 or this super-mini, four-inch bronze sculpture.
There are currently no offers on Levene's cube, but there are five people watching the auction. Place your bids here.
[Via Bedford & Bowery]
RELATED: