Taylor Swift says broker lawsuit in $18M townhouse buy is unfounded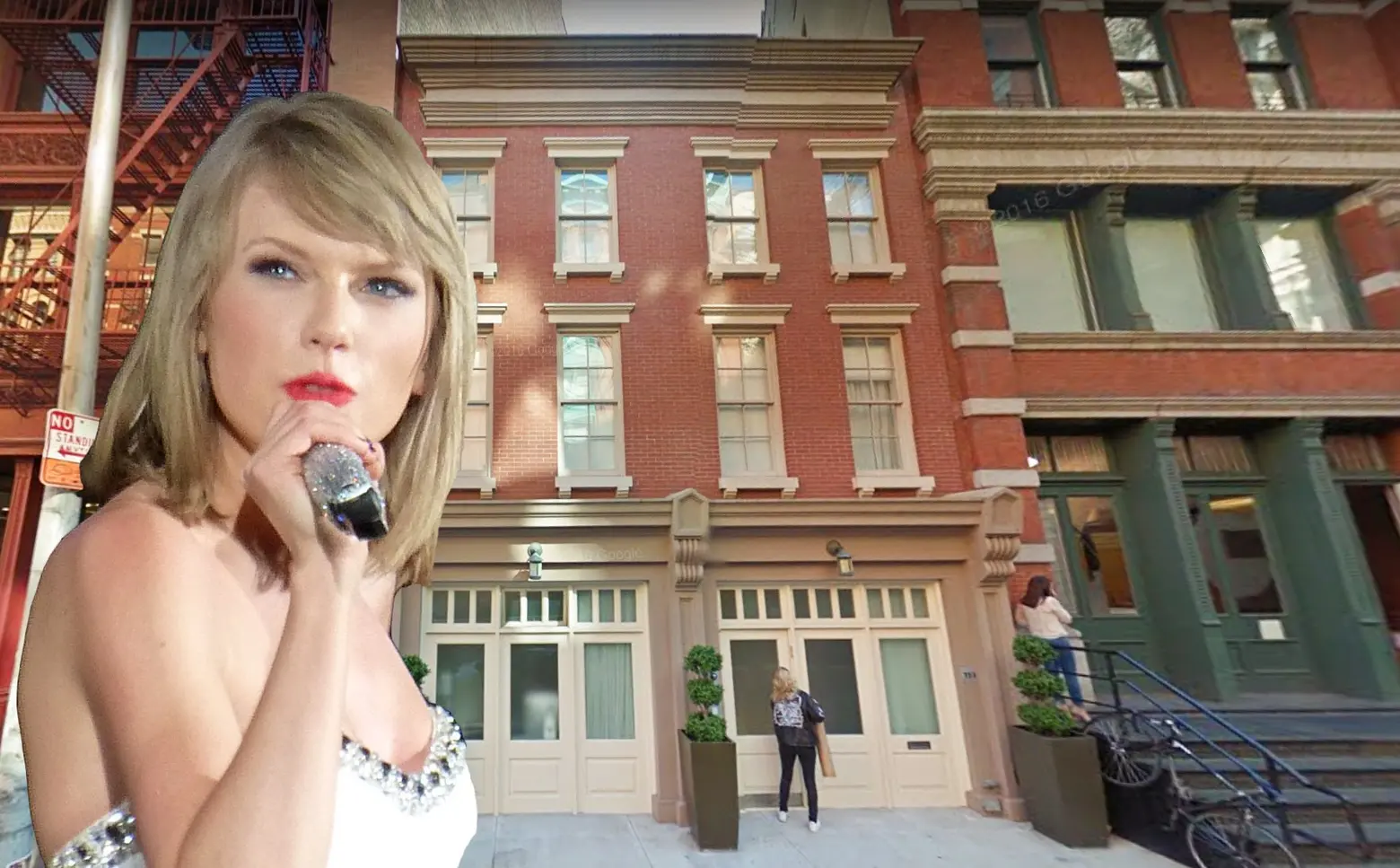 Google Street View of 153 Franklin Street; Taylor Swift via Wiki Commons
As 6sqft previously reported, downtown Manhattan real estate investor Taylor Swift was recently sued by Douglas Elliman for allegedly stiffing a broker on the commission for an $18 million Tribeca townhouse  at 153 Franklin Street that she bought this past fall. Now, according to The Real Deal, the pop star's management company Firefly Entertainment filed a motion to have the brokerage's $1 million suit dismissed. Firefly claims the lawsuit is "the latest in a long line of lawsuits" by Elliman and that the real estate agency had little if any involvement in the townhouse deal.
Douglas Elliman sued Swift's LLC back in January on the grounds that it was "wrongfully excluded" from the townhouse purchase, claiming that Elliman's Andrew Azoulay showed the house to Swift's people, but another broker pocketed the commission. Elliman claims it was shut out of $1.1 million on the deal.
Firefly has claimed that Elliman had nothing to do with the deal, and that Azoulay arranged one showing and provided basic information about the property but had no more contact with the star or her reps thereafter. Swift closed the deal on the home with another agent nine months later. Court documents said Elliman was not part of those negotiations.
[Via TRD]
RELATED: