Taylor Swift prevails in broker lawsuit over $18M townhouse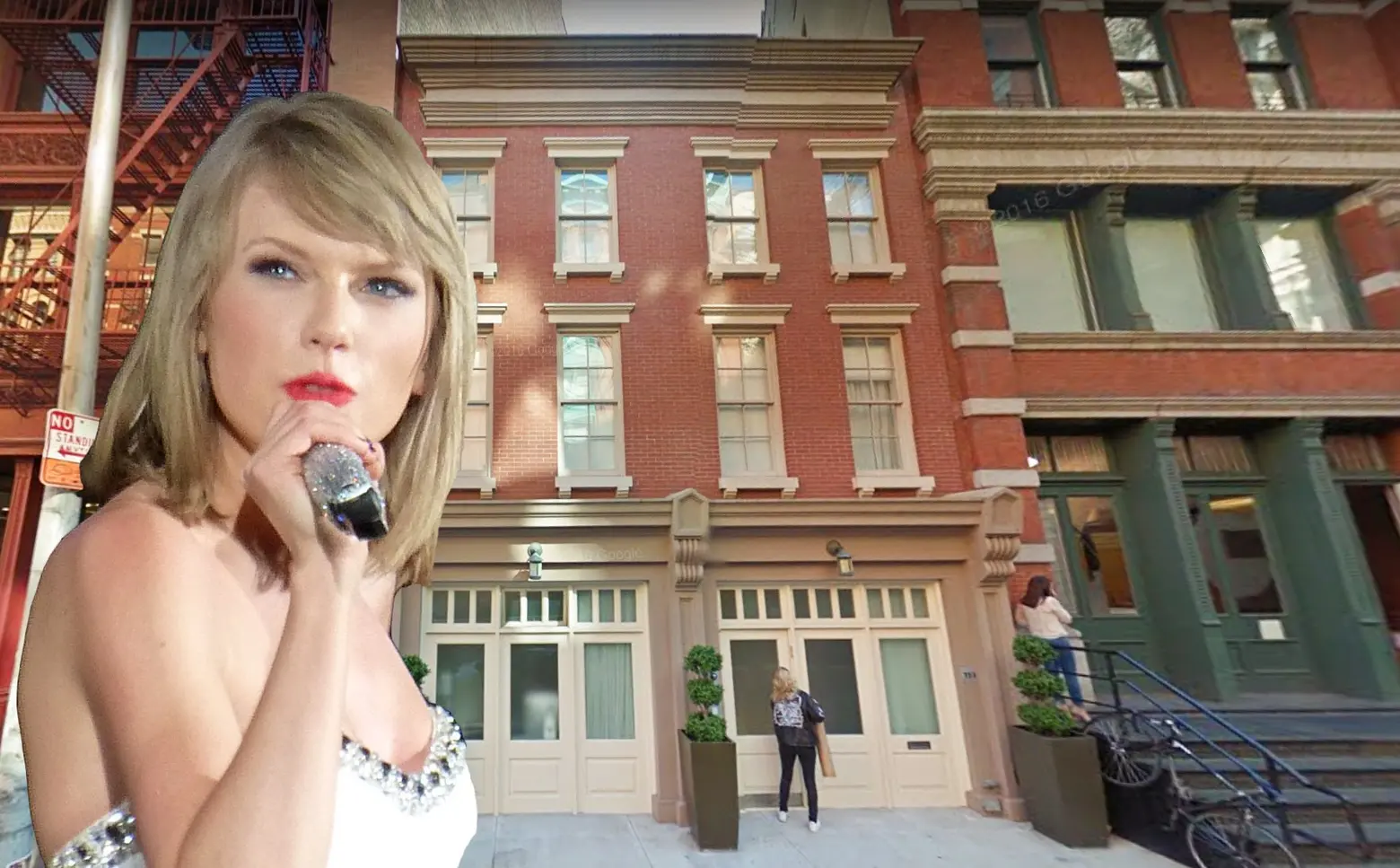 Google Street View of 153 Franklin Street; Taylor Swift via Wiki Commons
Some good news for Taylor Swift: According to The Real Deal, Manhattan federal court judge Jesse Furman has dismissed the lawsuit that Douglas Elliman had leveled against the pop star/welcome ambassador/real estate investor claiming she'd stiffed a broker on the commission for an $18 million Tribeca townhouse at 153 Franklin Street that she bought in October of 2017. Swift's management company, Firefly Entertainment, filed a motion to have the brokerage's $1 million suit dismissed, claiming the lawsuit was "the latest in a long line of lawsuits" by Elliman and that the real estate agency had little if any involvement in the townhouse deal.
The lawsuit filed in the New York Supreme Court stated that an unnamed Elliman broker had "written promise to exclusively represent Swift in her purchase of the townhouse." But when the deal closed, another broker took the six-percent commission, leading Elliman to sue for damages. A previous listing for the home was held by TOWN Real Estate, though there's no confirmation that one of their brokers got the commission.
Judge Furman said in his ruling that an "informal email" between Elliman and Swift's company was not equal to a formal agreement: "The e-mail lacks most, if not all, of the material terms of a real estate brokerage agreement, including the scope and duration of the relationship and the fee."
This is not the first time the townhouse at 153 Franklin Street made headlines. The home was rented by French politician Dominique Strauss-Kahn while he was while under house arrest in 2011 for the sexual assault and attempted rape of a hotel maid.
[Via TRD]
RELATED: