Skyline Tower, NYC's tallest building outside Manhattan, tops out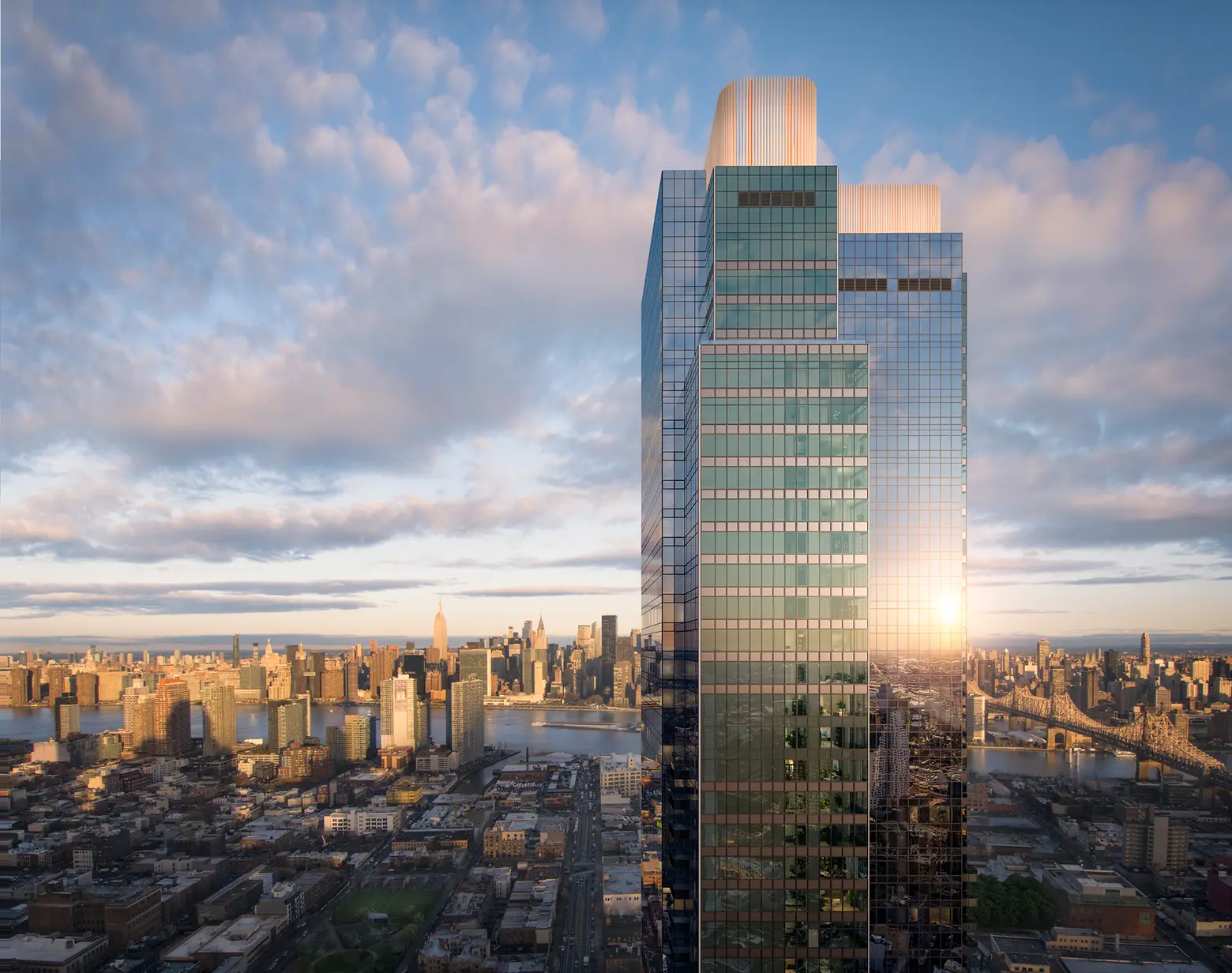 Rendering: Binyan Studios.
Skyline Tower in Long Island City, Queens, has officially become the city's tallest building outside of Manhattan. The luxury condo tower has now topped out at 778 feet. As 6sqft recently reported, the 67-story building surpassed its neighbor and previous record-holder, the 673-foot-tall Citigroup Building, in September. Located at 23-15 44th Drive, the new Long Island City tower will offer about 800 studio to four-bedroom condominium apartments, priced between $500,000 and $4 million.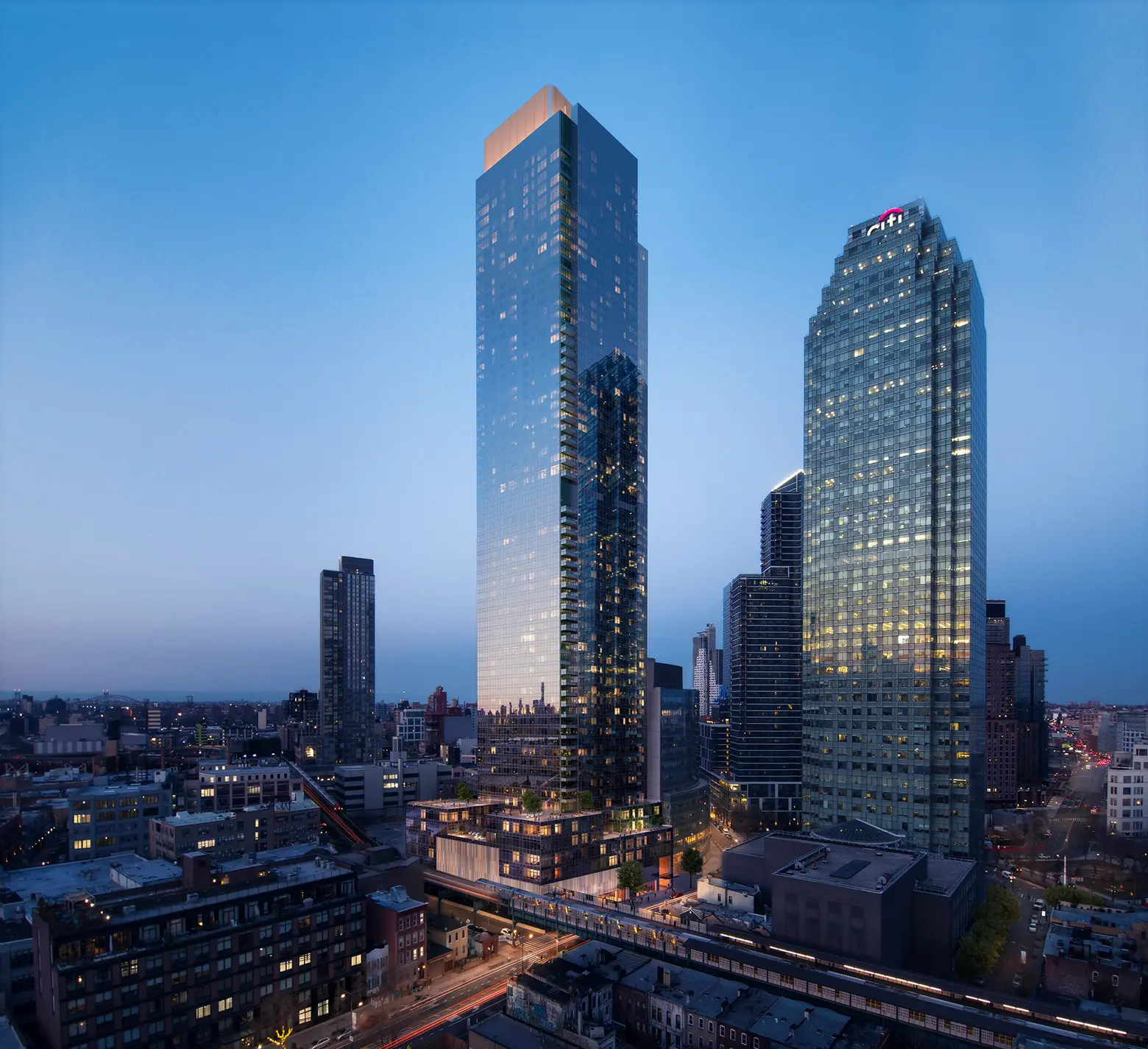 Designed by Hill West Architects with interiors by Whitehall Interiors, the building is being developed jointly by Risland Holdings, FSA Capital, and United Construction & Development Group.
Interest surrounding the tower rose when Amazon announced plans to open a headquarters in the neighborhood. But even with the tech company's HQ off the table, the building has reportedly sold $223 million worth of inventory since sales launched in May.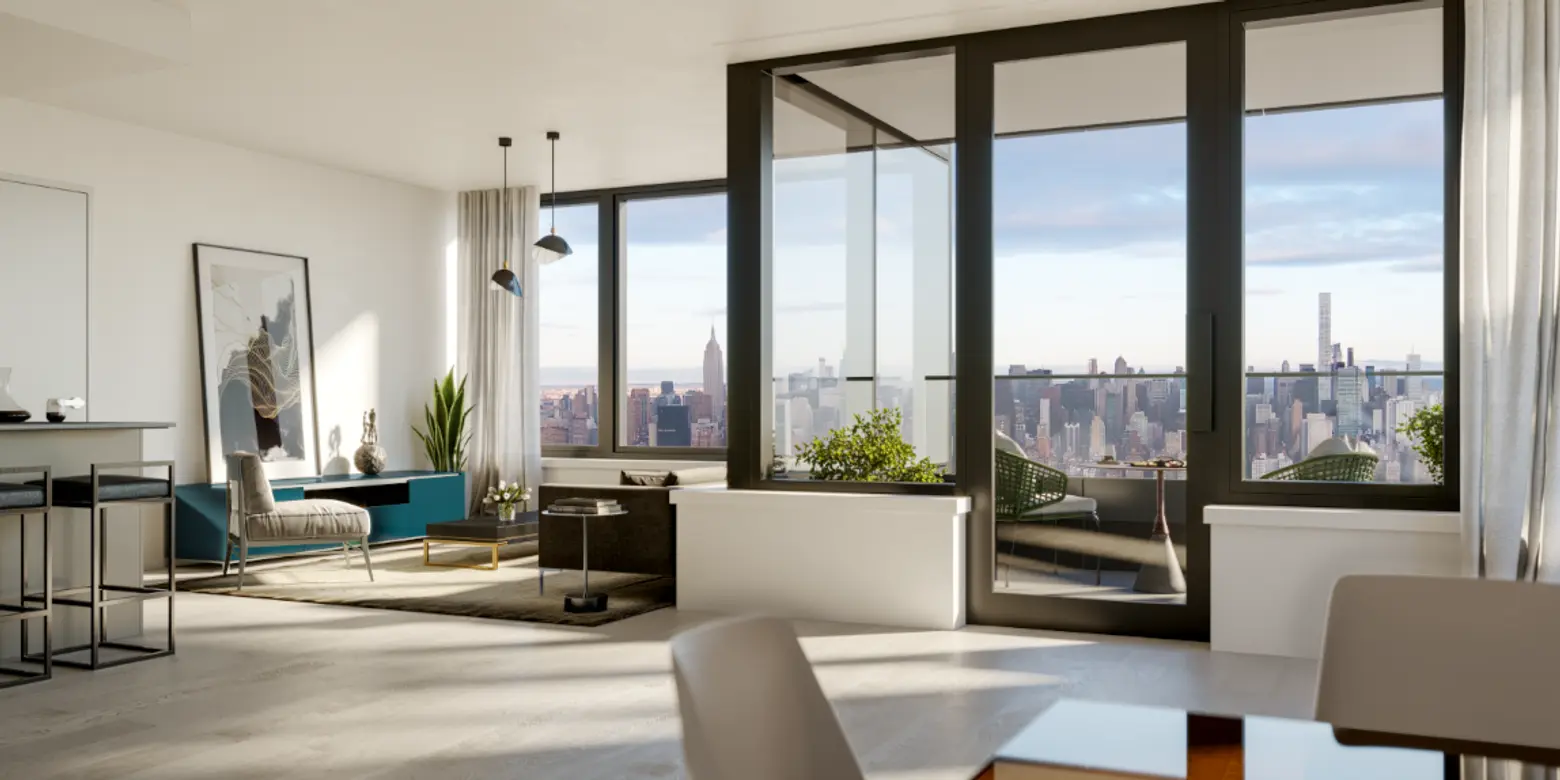 Construction is expected to be done in two phases, which will be completed in 2021. The tower's glass facade is comprised of 358,538 square feet of translucent glass. Interiors feature clean, modern details, oversized floor-to-ceiling windows, state-of-the-art kitchen appliances and outdoor terraces for about 20 percent of the units, which range in size from about 400 to 1,320 square feet.
A handful of other under-construction buildings are in line to surpass Skyline Tower for the tallest-outside-of-Manhattan title: When 9 DeKalb Avenue eventually tops out at 1,066 feet, it will become the tallest outer-borough building and the first supertall in Brooklyn.
RELATED: