Announcing 6sqft's 2018 Building of the Year!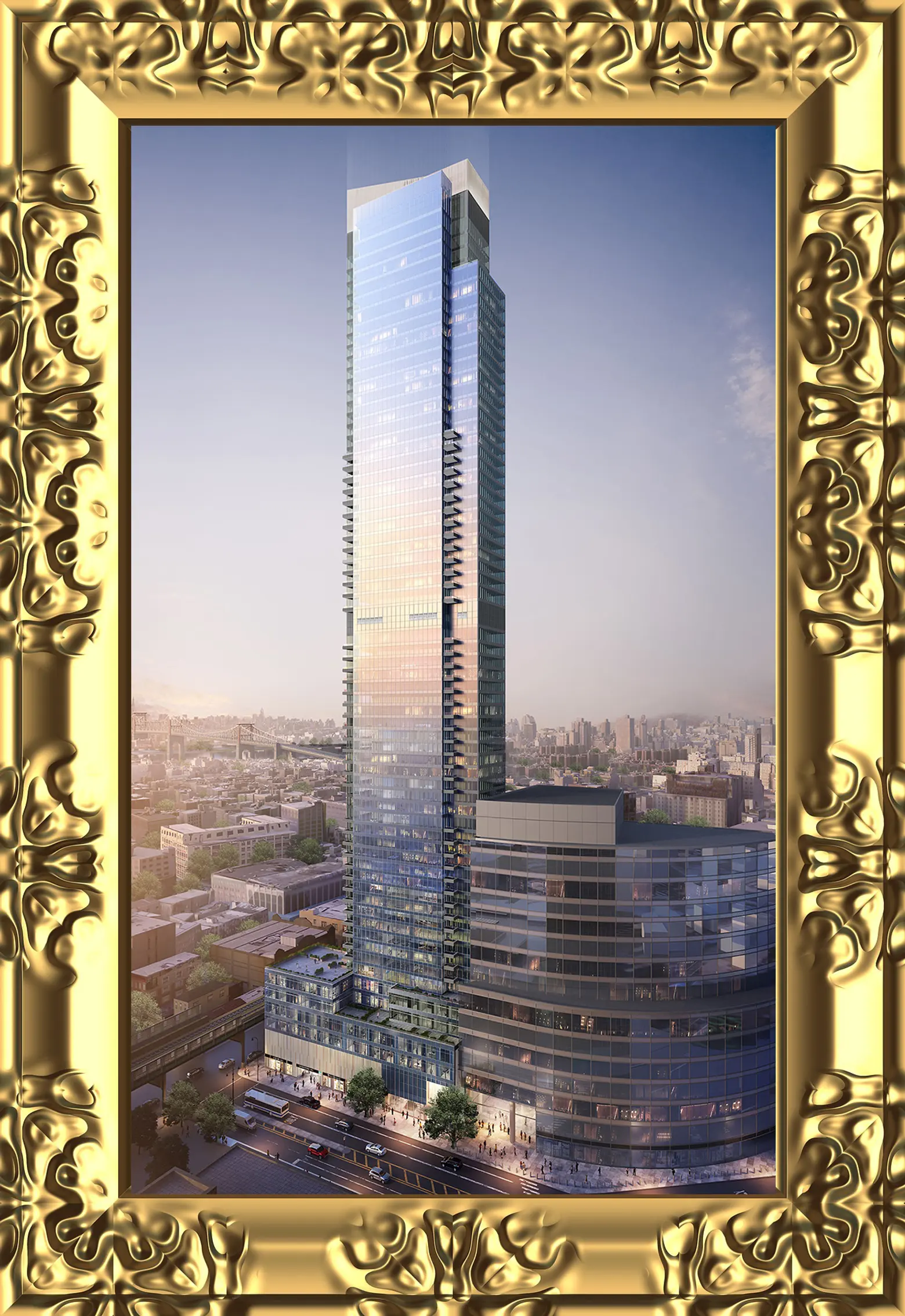 Rendering via Hill West Architects; frame via Pixabay
The votes have been tallied, and it's time to name the 2018 Building of the Year! The winning title belongs to none other than Long Island City's Skyline Tower. The 778-foot-tall tower beat out 11 other significant NYC buildings in a competitive two-week competition held by 6sqft. Out of nearly 3,000 votes cast, the Hill West-designed structure took first place with a whopping 1,021 votes or 35.5% of the total. Was it the fact that the Skyline Tower is on course to become the borough's tallest building? Or that it has an estimated $1.088 billion sellout, the first in the borough to break the one billion mark? Or perhaps it's the LIC location, the forthcoming home to 25,000 Amazon employees?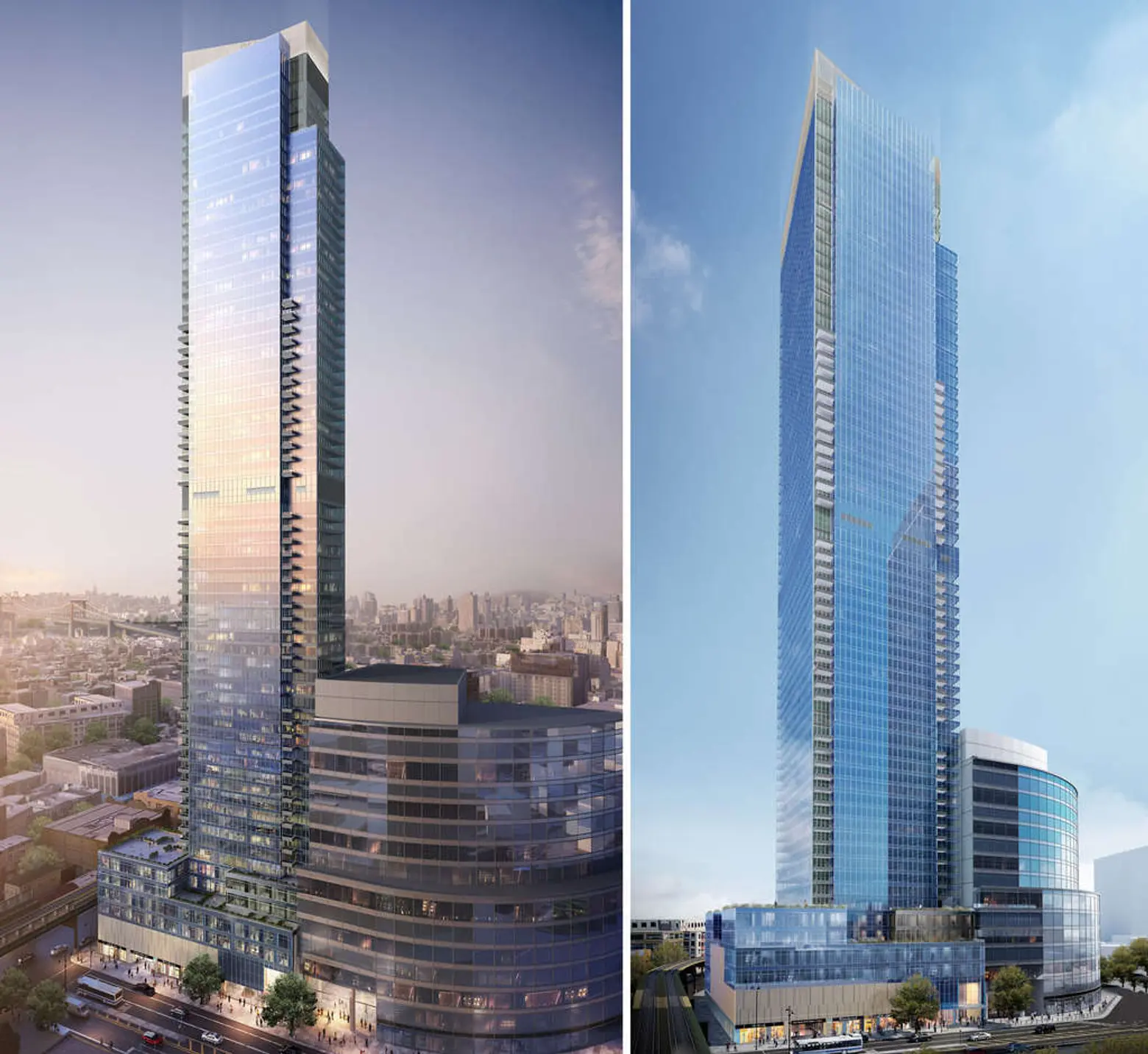 Via Hill West Architects
The 66-story tower, formerly known as Court Square City View, is located at 23-15 44th Drive, just north of One Court Square (the borough's current tallest building at 658 feet). In February of 2016, Flushing-based developer Chris Jiashu Xu of United Construction & Development Group filed plans for a 984-foot residential tower. This past July, however, the tower lost 200 feet, but at 778 feet it'll still be the borough's tallest. Queens-based Xu then quickly secured a $250 million construction loan for the condominium.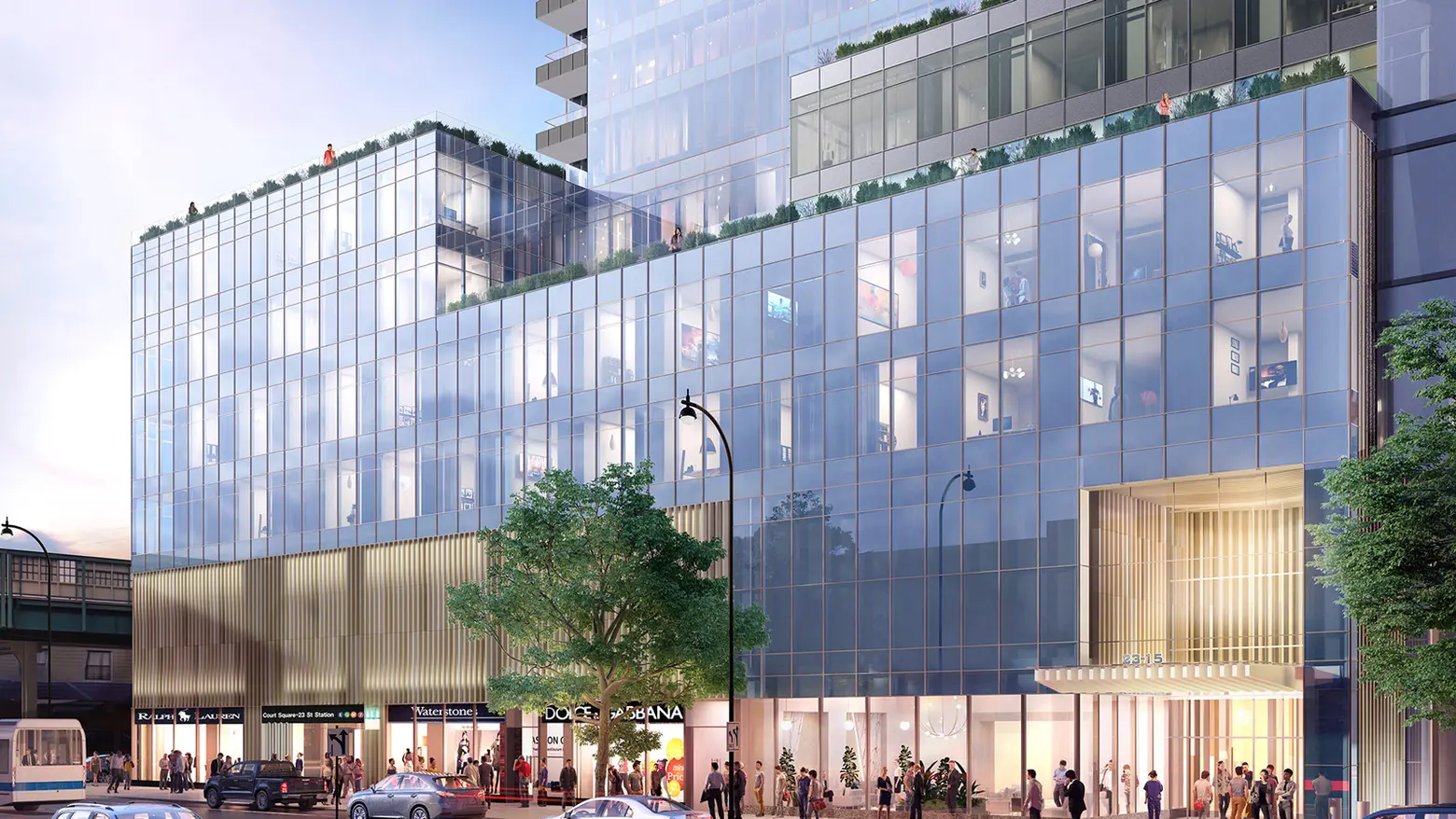 Via Hill West Architects
As 6sqft reported:
The new condo tower will feature an all-glass curtain wall and offer over 15,000 square feet of commercial space and over 760,000 square feet of residential space. Amenities will include a fitness center, sauna, spa, yoga room, laundry room, pool, playroom, and multiple lounges. All interiors were designed by Whitehall Interiors. The new residential tower is able to boast the record sellout figure because it will be offering a whopping 802 apartments with units starting at just over $600,000. A top-floor, two-bedroom unit for $3.04 million is the building's priciest. Penthouses have not yet been priced, which means the sellout number will be even higher eventually. Construction will be completed in two phases in 2021 and 2022.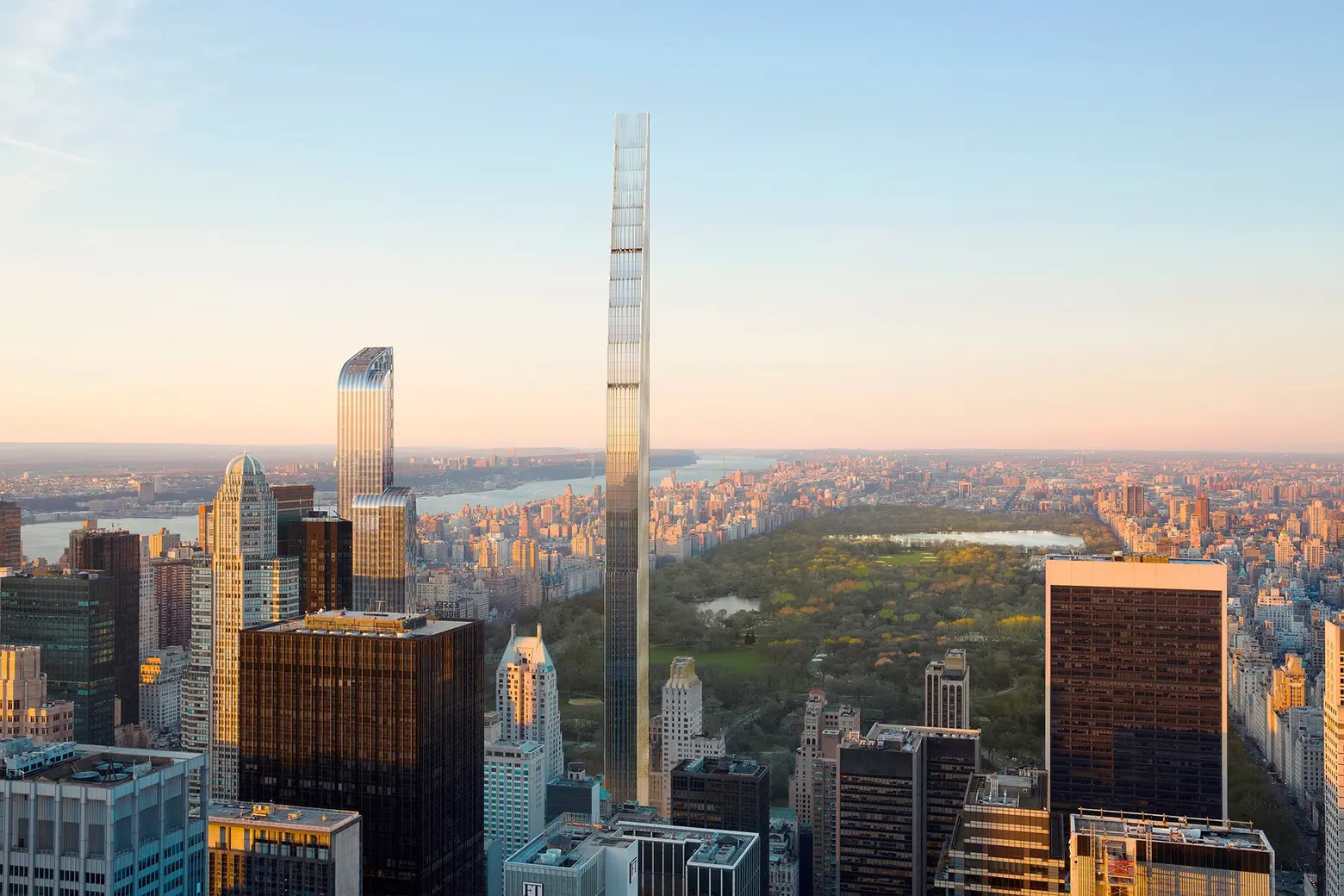 111 West 57th Street via SHoP Architects
An honorable mention goes to 111 West 57th Street, which came in second place with 489 votes. SHoP Architects' tower, which will become the tallest residential building in the world when it reaches its 1,428-foot height as well as the world's skinniest skyscraper, nabbed 17% of the vote.
Overall rankings:
1. Skyline Tower: 1,021 votes
2. 111 West 57th Street: 489 votes
3. 15 Hudson Yards: 356 votes
4. 130 William Street: 280 votes
5. Central Park Tower: 141 votes
6. The Eleventh and 53W53: both with 119 votes
8. Waterline Square: 114 votes
9. Brooklyn Point: 77 votes
10. 520 Park Avenue: 62 votes
11. 220 Central Park South: 52 votes
12. 50 West 66th Street: 48 votes
Congratulations to all the teams represented. And thanks to all who voted!
Visit the official Skyline Tower page here >>
RELATED: