Queens' Tallest Tower Gets Bumped to Supertall Status at 984 Feet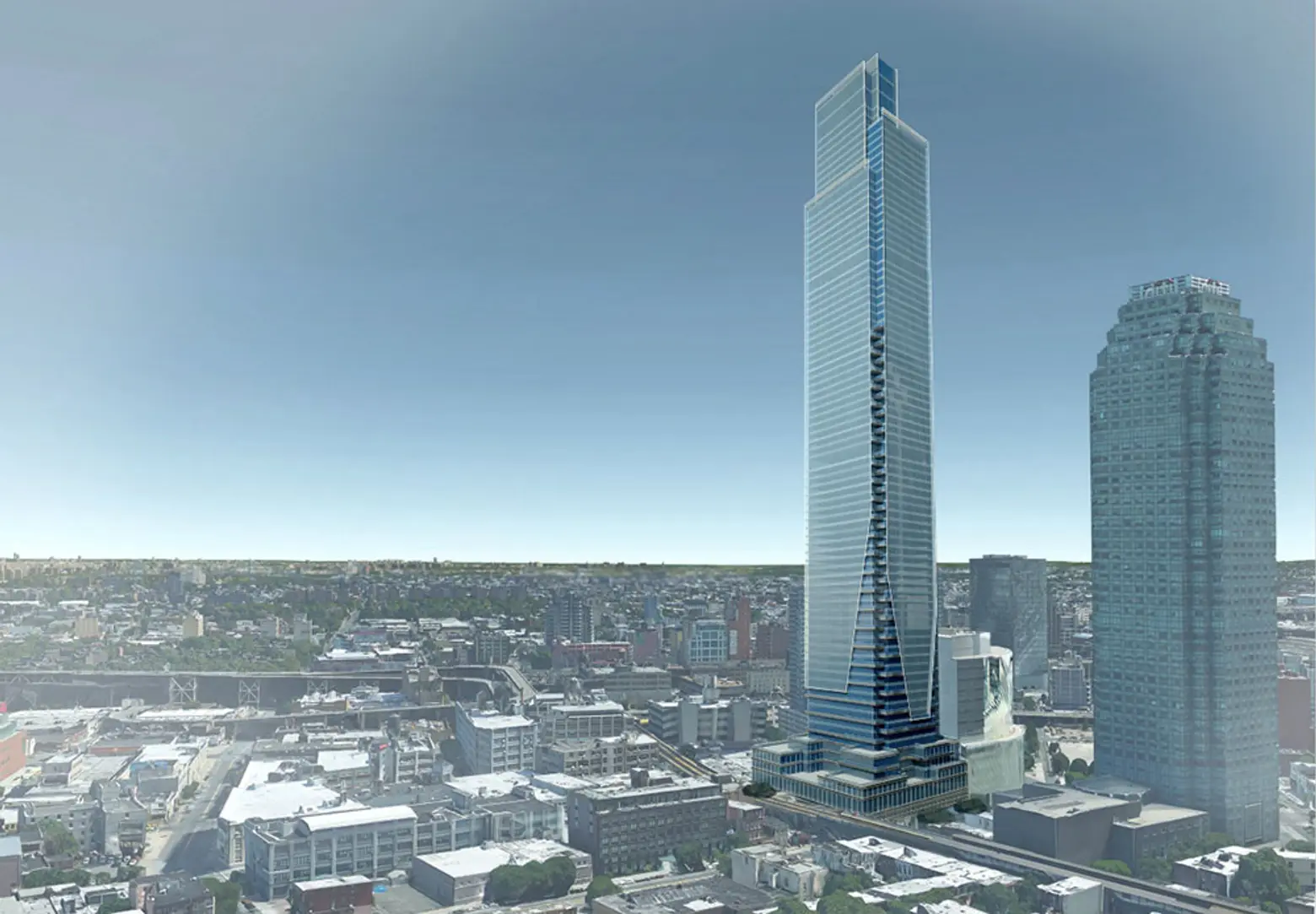 In February, Flushing-based developer Chris Jiashu Xu of United Construction & Development Group filed plans for a 79-story, 964-foot residential tower in Long Island City, giving it the title of would-be tallest tower in Queens. Dubbed Court Square City View Tower, it's located just north of One Court Square (the borough's current tallest building at 658 feet), but new information reveals that it will now steal the title by even more of a landslide.
The developer put in a request with the Federal Aviation Administration for a 984-foot-tall tower, sending it into supertall territory. And with its mechanical bulkhead, the structure will rise 1,000 feet.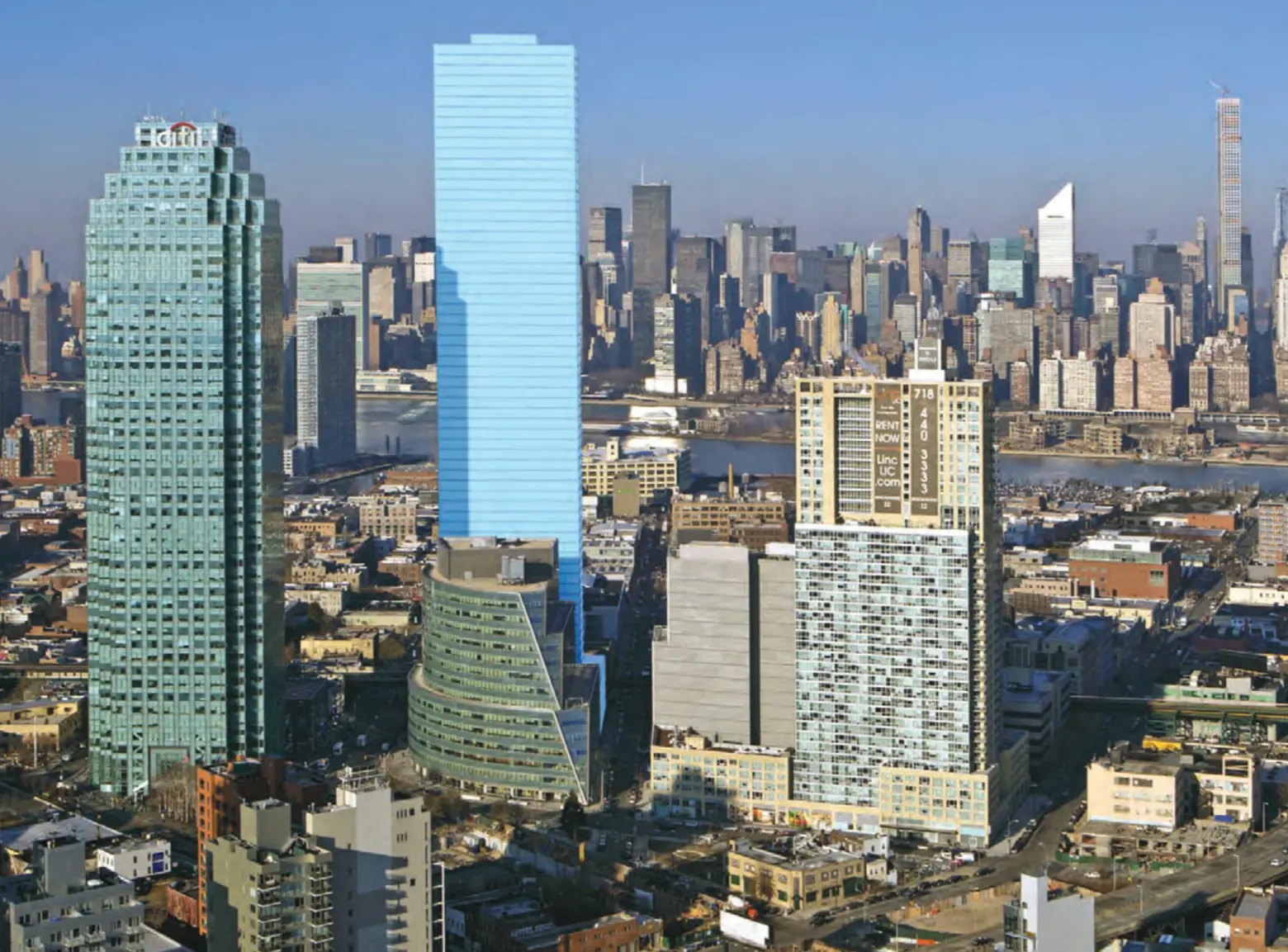 As 6sqft previously reported, the building is designed by Goldstein, Hill & West Architects (the same firm responsible for former tallest frontrunner 42-12 28th Street) and will be constructed as fairly standard glassy volume. There will be 759,412 square feet of residential space for 774 apartments, and 19,721 square feet of ground-floor retail. Yimby notes, however, that the developer's page shows more offices and fewer condos. There will also be 225 parking spots in the cellars and second floor.
Construction is expected to commence next year and wrap up in the fall of 2019. Find future listings for 23-15 44th Drive at CityRealty.
[Via NY Yimby]
RELATED:
Renderings via United Construction & Development Group