Despite 200-foot height cut, 67-story tower in Long Island City will still be Queens' tallest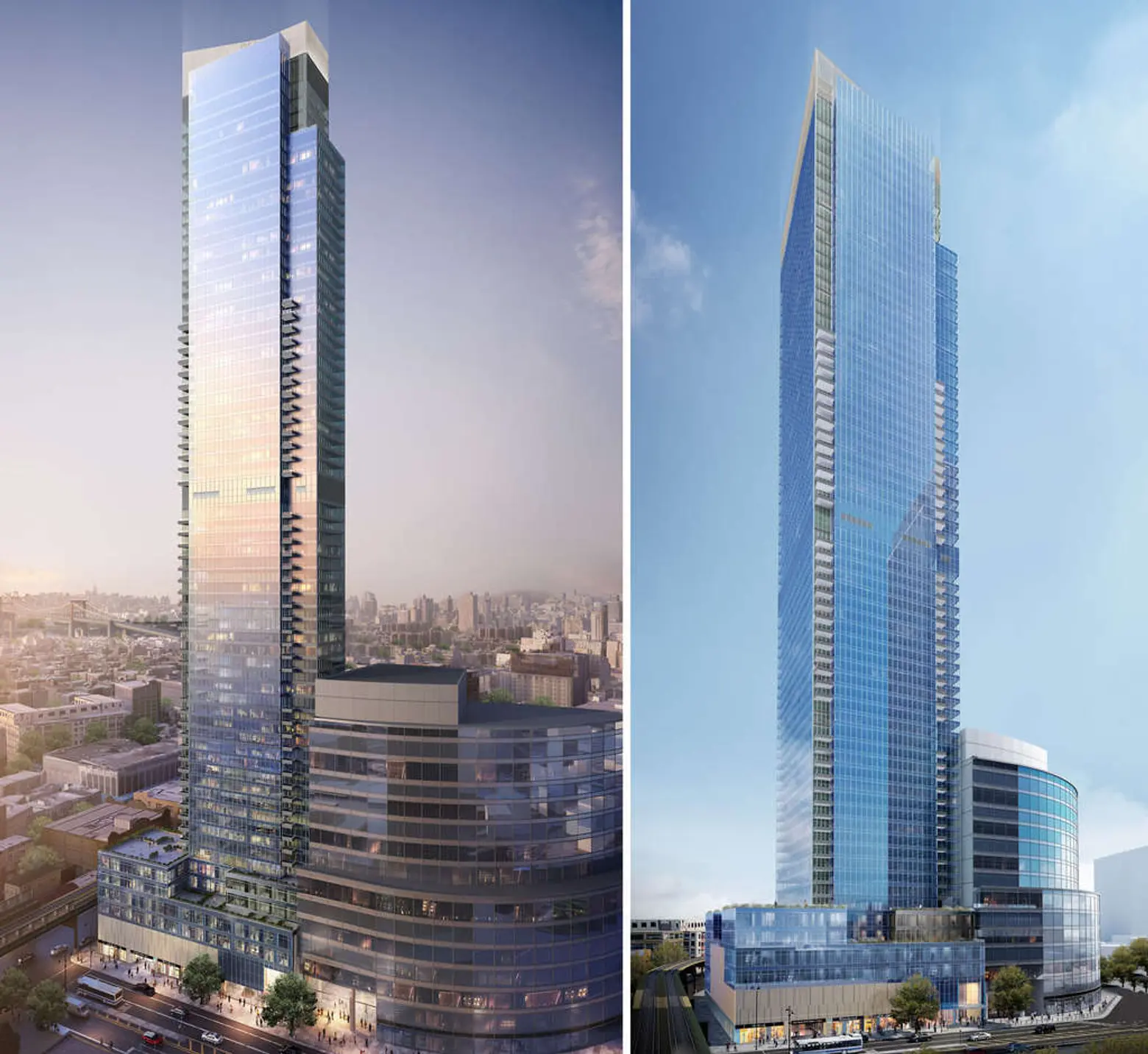 The soaring condo tower planned for Long Island City's Court Square shrunk in height this week, dropping from a proposed 984-foot tower to 778 feet, Curbed NY reported. This isn't the first height fluctuation for the building, dubbed the Court Square City View. Developer Chris Xu proposed a 964-foot tower in 2016, bumped it to supertall status at 984 feet in 2017 and now, according to the WSJ, the tower will rise just under 780 feet. Despite reducing in height by more than 200 feet, the tower will still be the tallest building in Queens upon completion.
Helping move the project forward, Xu has secured a $502 million loan to construct the condo building located at 23-14 44th Drive. The project will be the biggest yet for Xu, who is based in Queens.
Designed by Hill West Architects, Court Square City View Tower will have an all-glass curtainwall and contain 802 condo units. As CityRealty learned in February, the building will feature over 15,000 square feet of commercial space and over 760,000 of residential space.
Residents will have access to amenities like a fitness center, sauna, spa, yoga room, laundry room, pool, playroom and multiple lounges. Apartments range from studios to four bedrooms, priced between $500,000 and $4 million. The two phases of construction will be completed in 2021 and 2022.
Another tower coming to LIC could be in the running for the borough's tallest, depending on which one finishes first. The Durst Organization's Queens Plaza Park, at 29-37 41st Avenue, is projected to rise 710 feet and hold 958 rental residences. The proposed concave-shaped building will wrap around the 90-year old landmarked Clock Tower, which is being restored.
[Via Curbed NY]
RELATED: