Long Island City's Skyline Tower will be the first billion-dollar condo in Queens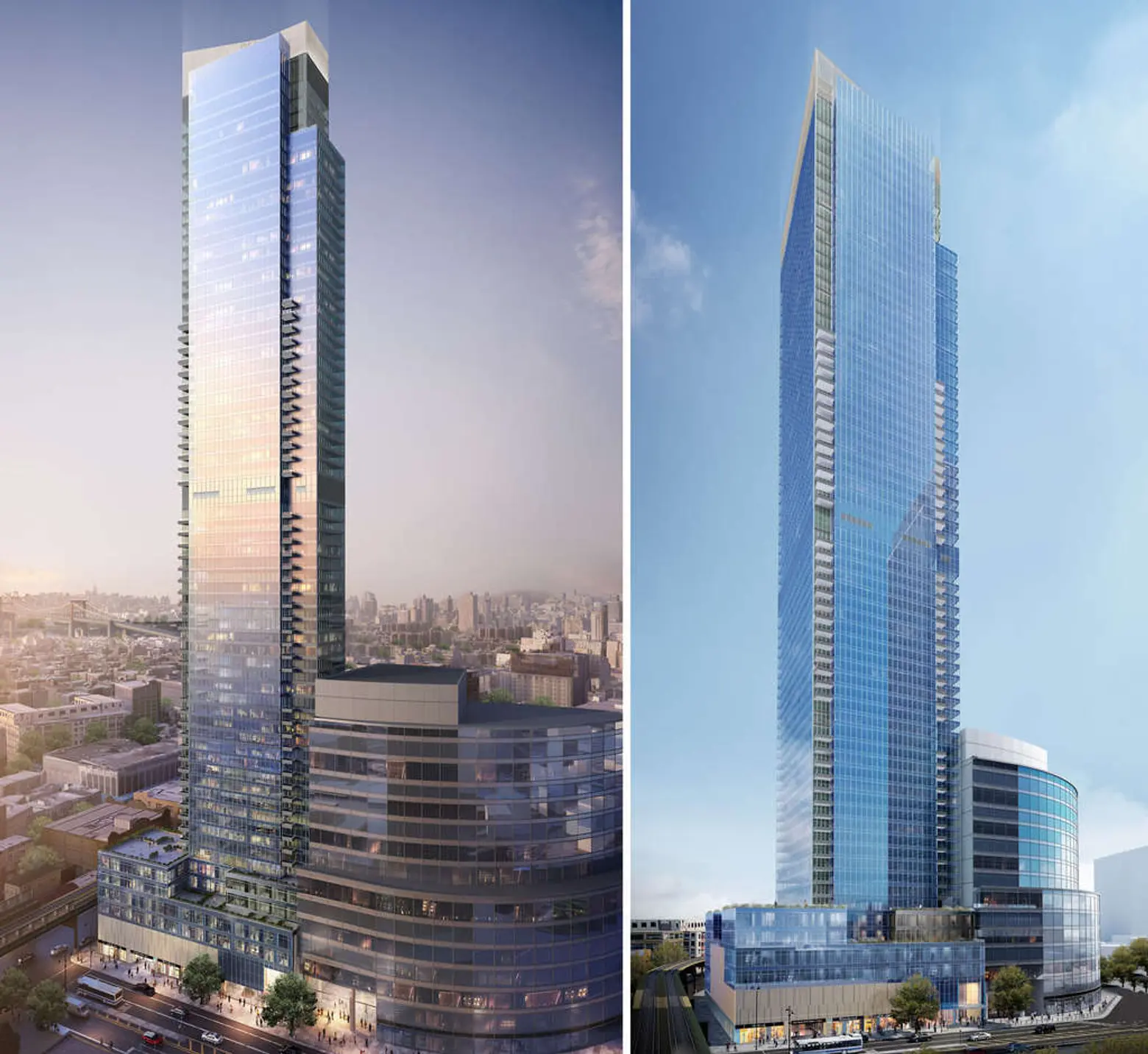 Skyline Tower at 23-15 44th Drive in Long Island City, Queens, just got approved to begin sales, with a marketing plan that estimates a $1.088 billion sellout price, making the 66-story condominium the first in the borough to break the one billion mark, Bloomberg reports. The milestone isn't the only superlative for the building, formerly known as Court Square City View. The 778-foot tower is on a course to become the borough's tallest building.
"It's like Queens has finally made its mark in real estate," said Eric Benaim, CEO of Modern Spaces, the brokerage firm tasked with marketing Skyline Tower. Though the new residence can boast the high sellout figure because it will be offering a whopping 802 apartments, units will start at just over $600,000.
A top-floor two-bedroom for $3.04 million is the building's priciest unit. The building's penthouses have not yet been priced, which means the sellout number will be even higher once they are.
Designed by Hill West Architects, the new condo tower will feature an all-glass curtainwall and offer over 15,000 square feet of commercial space and over 760,000 of residential space. Amenities will include a fitness center, sauna, spa, yoga room, laundry room, pool, playroom, and multiple lounges. Two phases of construction will be completed in 2021 and 2022.
[Via Bloomberg]