Rockefeller Center revamp gets Landmarks approval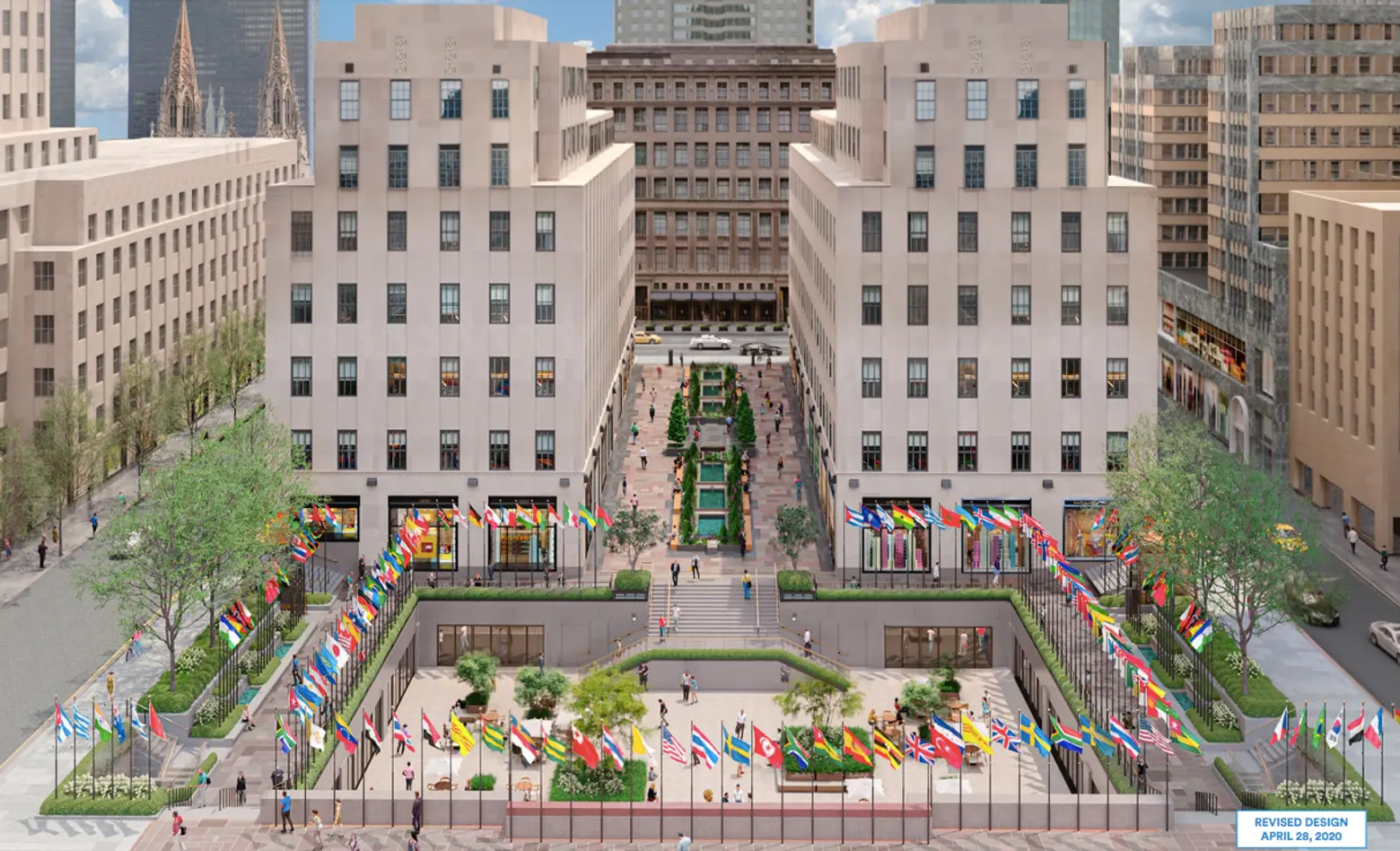 A proposal to renovate Rockefeller Center's public realm was approved on Tuesday by the Landmarks Preservation Commission. Led by Tishman Speyer and designed by Gabellini Sheppard Associates, the project aims to restore the connection between the concourse and the sunken plaza, an element included in the original plans for the historic Midtown site. The design, which was revised following a public hearing in January, focuses on the pools of the channel gardens, the sunken plaza, and new seating and planting to maintain the plaza's well-defined edges.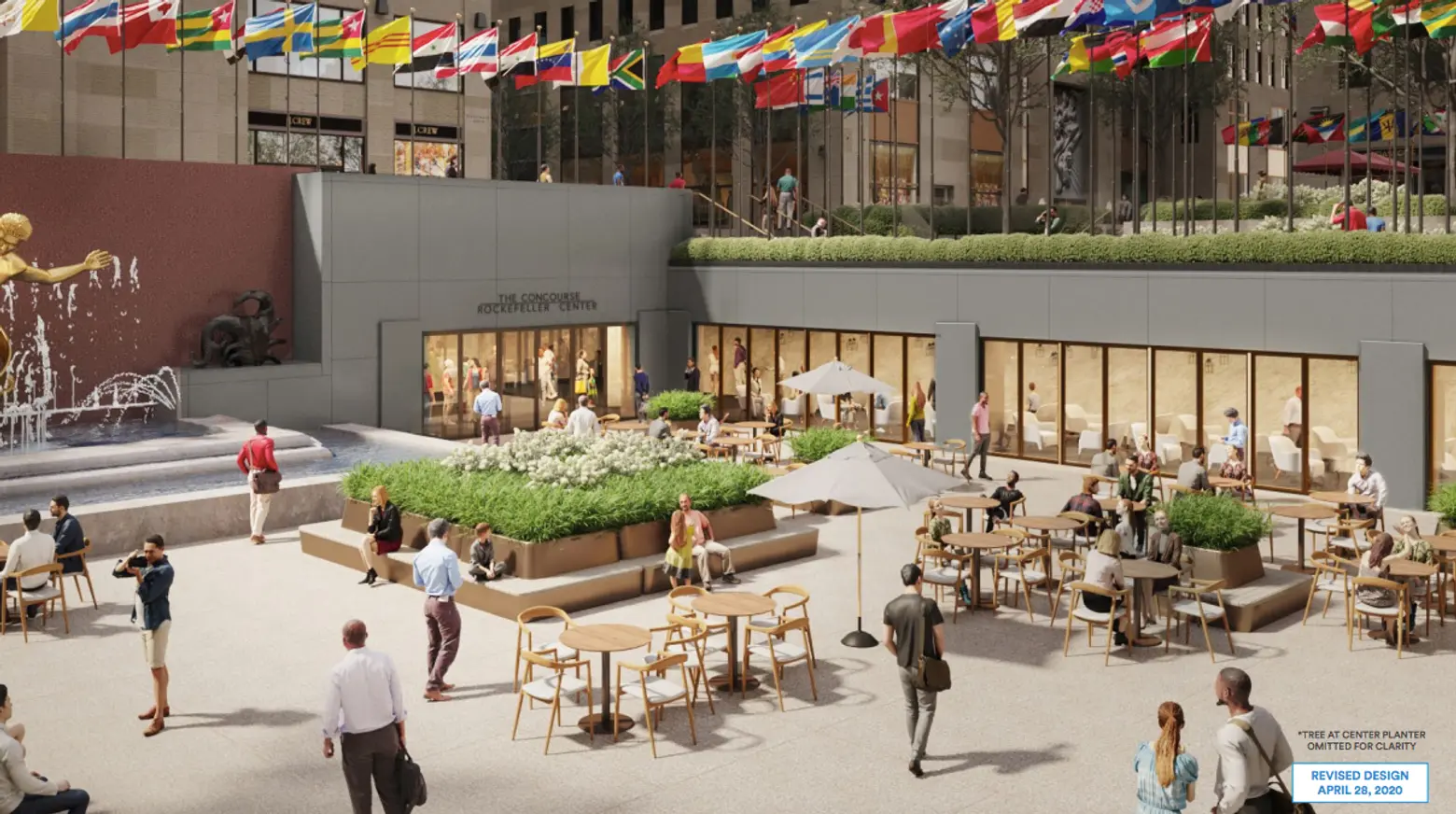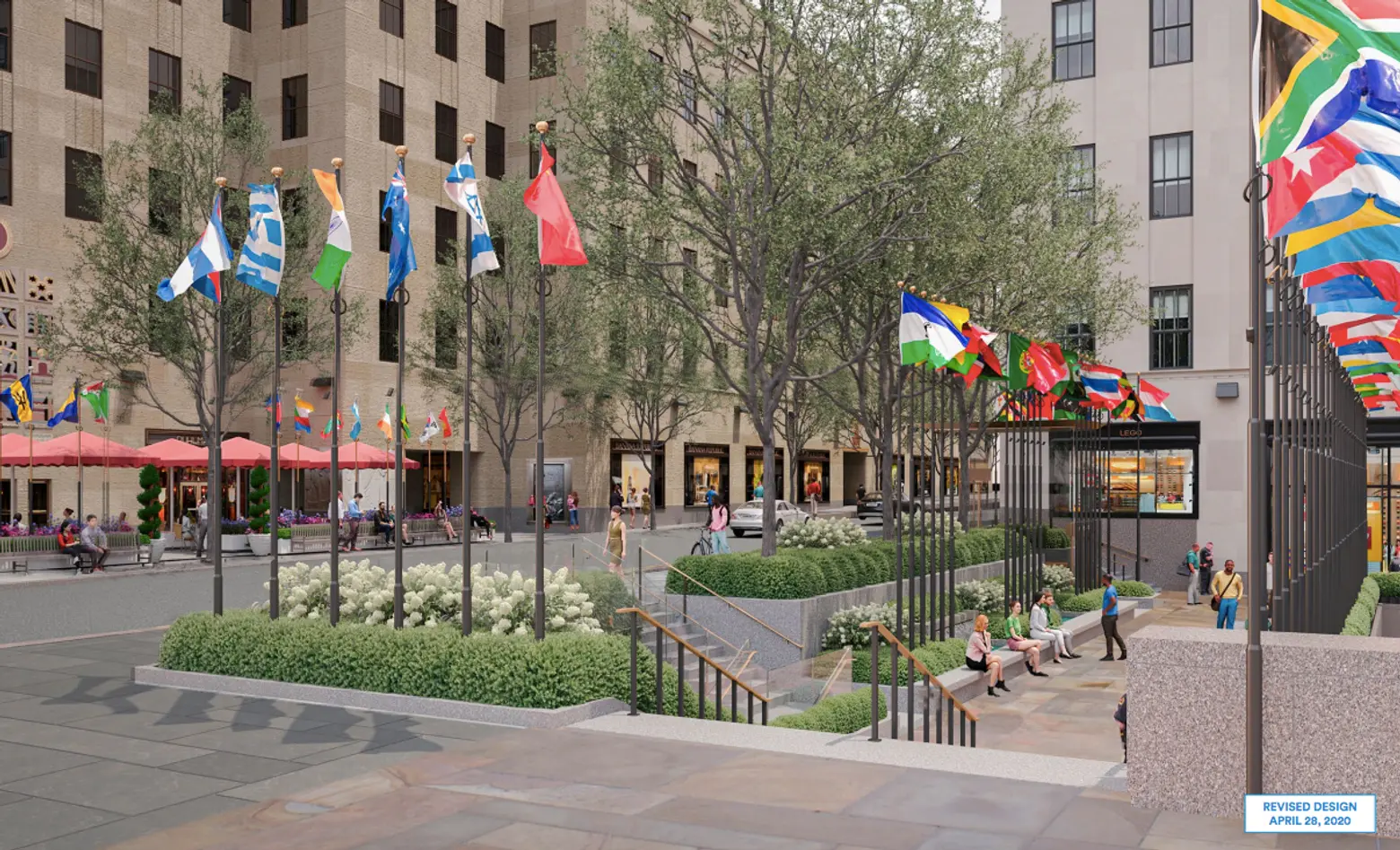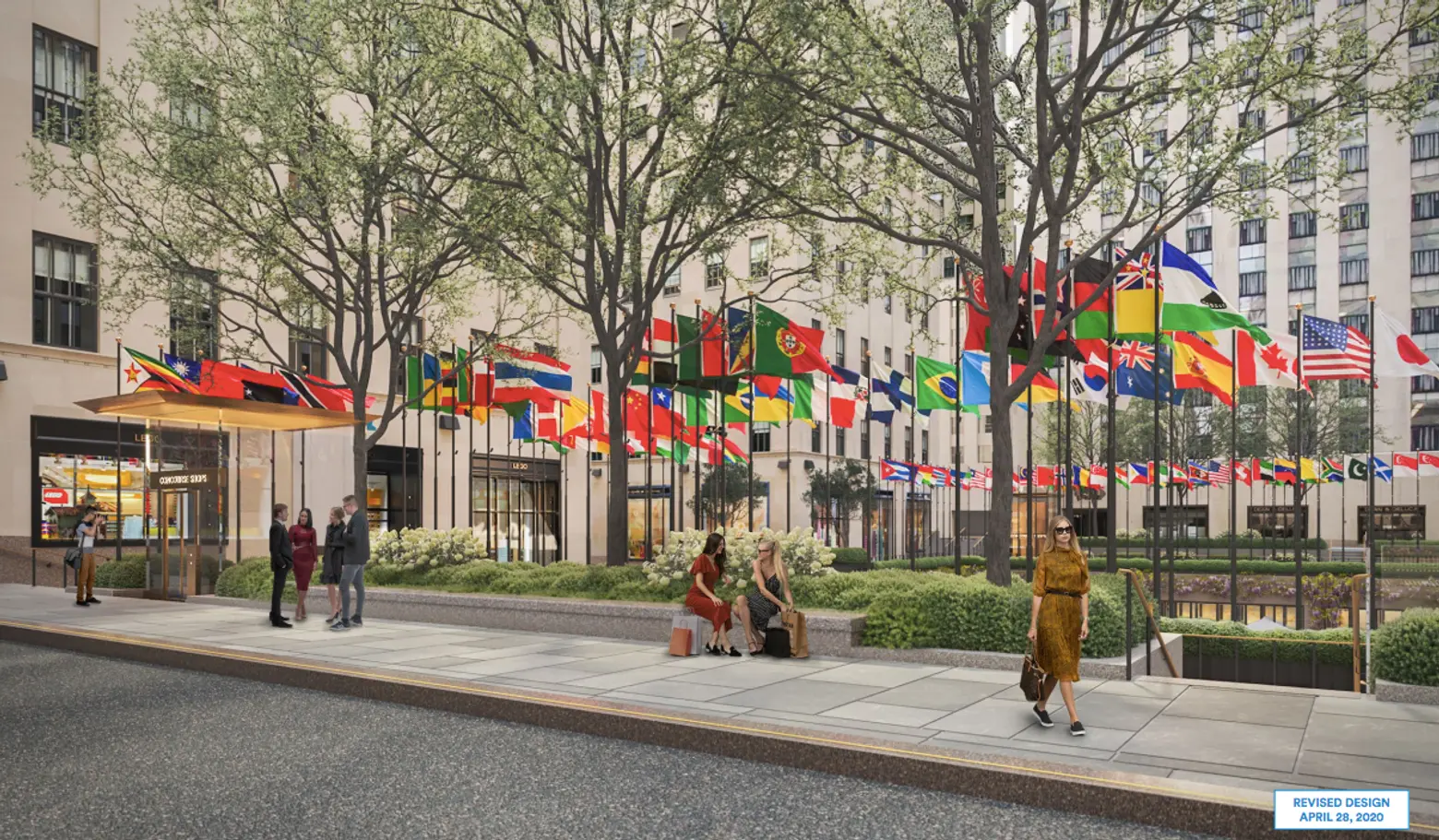 "I think this proposal today restores many aspects of the plaza and introduces new changes that are in the spirit of those historic changes," LPC Chair Sarah Carroll said during Tuesday's hearing, referring to the evolution the ArtDeco landmark has undergone since the 1930s.
The original plan for Rockefeller Center included a clear route around the sunken plaza, which has seen been lost because of the restaurants and commercial places that have grown around it. The new proposal reclaims a path for pedestrians around the plaza, while also creating a better connection to the concourse.


Changes to the channel gardens include replacing the glass blocks under the fountains with translucent silicone spacers to let natural light filter into the concourse below. The "Credo" monument would also be relocated from the sunken plaza stairs to the Fifth Avenue entrance to make the space more accessible.
And the plan introduces a "summer stair" that would recall the site's 1930 design by creating a temporary entrance to the shops below with space for visitors to sit. During the winter months when the plaza is converted to a skating rink, the stairs would look mostly as they do now.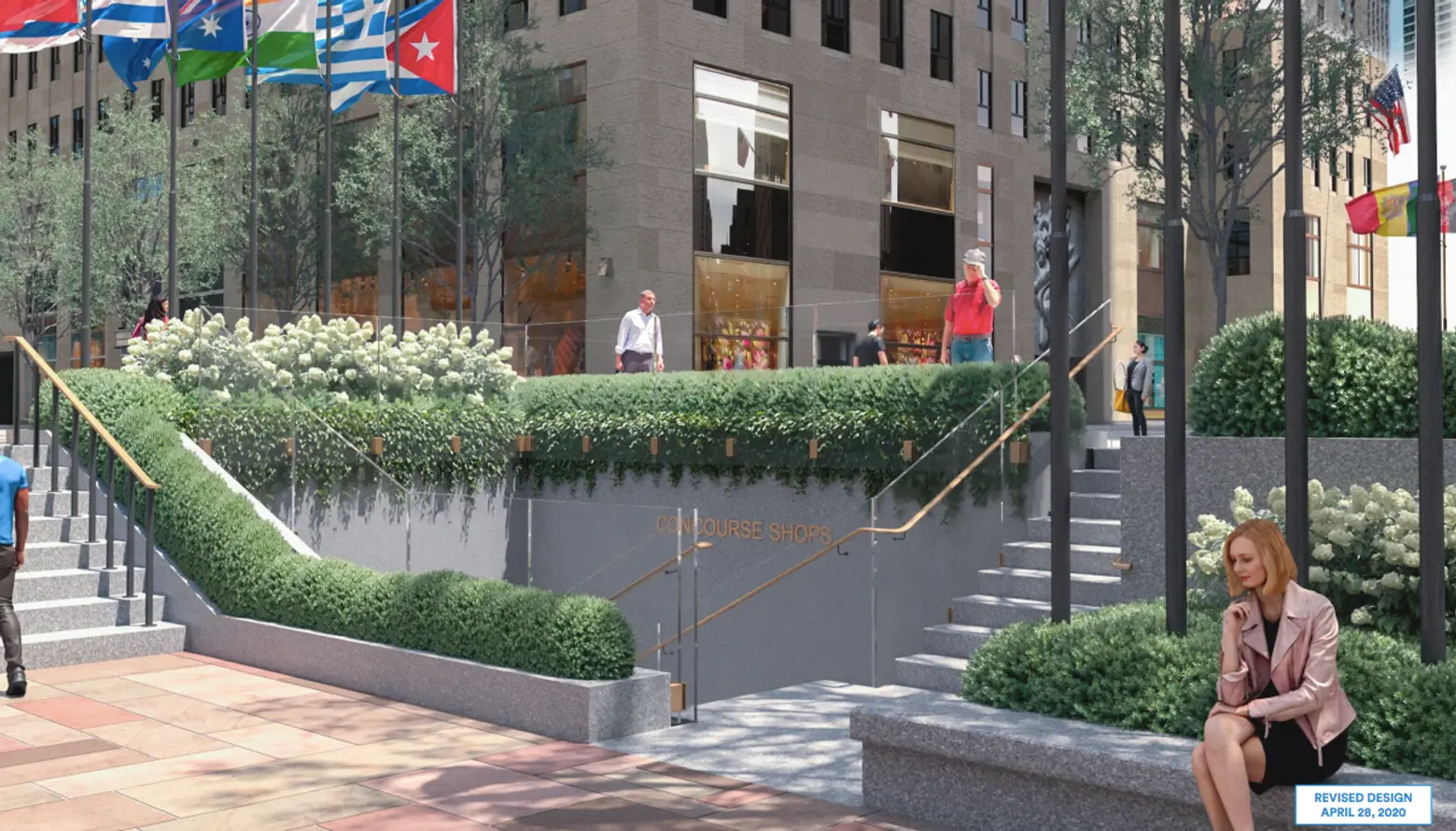 Other updates include moving the "Youth" and "Maiden" statues to either side of the "Prometheus" statue, illuminating the flagpoles, adding more planting overall, and enlarging the sunken plaza-facing storefronts.
EB Kelly, who manages Rockefeller Center for Tishman Speyer, said their project would ensure Rockefeller Center represents the best of "what New York will be in this new era." Kelly said work could begin on the project this year, depending on when the city sees relief from the current health crisis. The timeline of the project remains unclear.
RELATED:
All renderings by Gabellini Sheppard Associates courtesy of Tishman Speyer; via NYC Landmarks Preservation Commission