New Rendering for 111 West 57th Street Shows Ethereal Views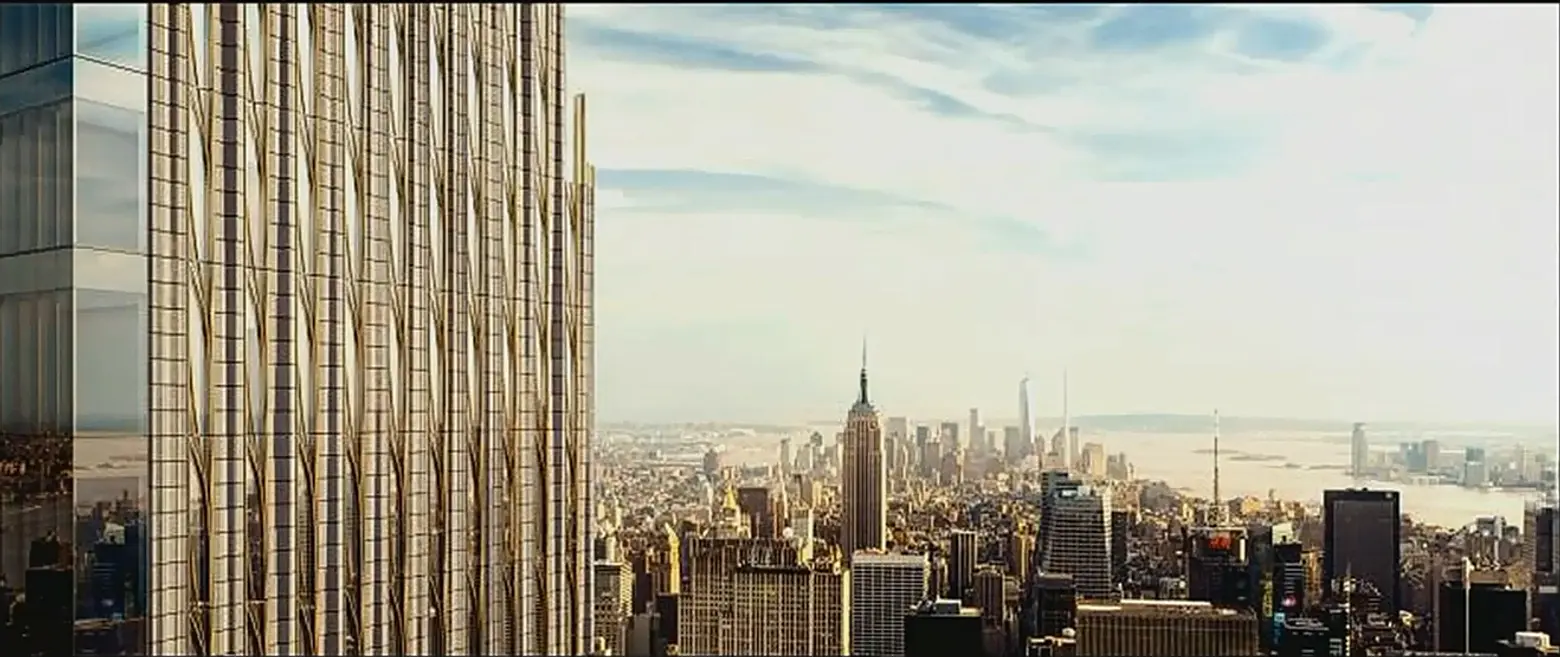 Move over 432 Park, there's a taller, slimmer and sexier ultra-luxury residential tower coming to Midtown. At the Municipal Art Society's 2014 Summit for NYC, Simon Koster, Principal at JDS Development Group, provided the audience with a compelling presentation on how our ideals can serve as the basis in how we shape our city. The restored crown of Stella Tower, the East River mega-rental project at 616 First Avenue, and 111 West 57th Street's discretionary approval by the Landmarks Preservation Commission were used as relevant examples.
And the 57th Street project really caught our eye. The 1,400+ foot tower will also become the slimmest building in the world with a slenderness ratio of 1:23. Its narrow profile and stepped crown evoke the romantic art-deco towers of the 1920s and '30s and other timeless city landmarks. SHoP Architects are the designers and WSP Group are the engineers/magicians making sure things remain upright.
In regards to 111 West 57th, Koster notes that the Landmarks-approved façade is the most intricate curtain wall ever designed for a modern residential building. The east and west elevations of the building are load-bearing walls clad in an energetic pattern of terra-cotta panels with bronze filigree details that create a dynamic play of light and shadow. The glass curtain walls on the north and south facades provide sweeping views of Central Park and Midtown. And like a god looking down from Mt. Olympus, the stunning image shown above depicts what such an upper-floor view looking south would be. As if that were not enough, the tower will also have front-and-center views of Central Park to the north.

Simon Koster (Principal, JDS Development Group) presents a Smart Talk on ideal guiding principles in how we develop and design our city
Learn more about the design concept and engineering of 111 West 57th in this illuminating discussion held at the Skyscraper Museum earlier this year