Plans to renovate and expand Port Authority Bus Terminal may soon move forward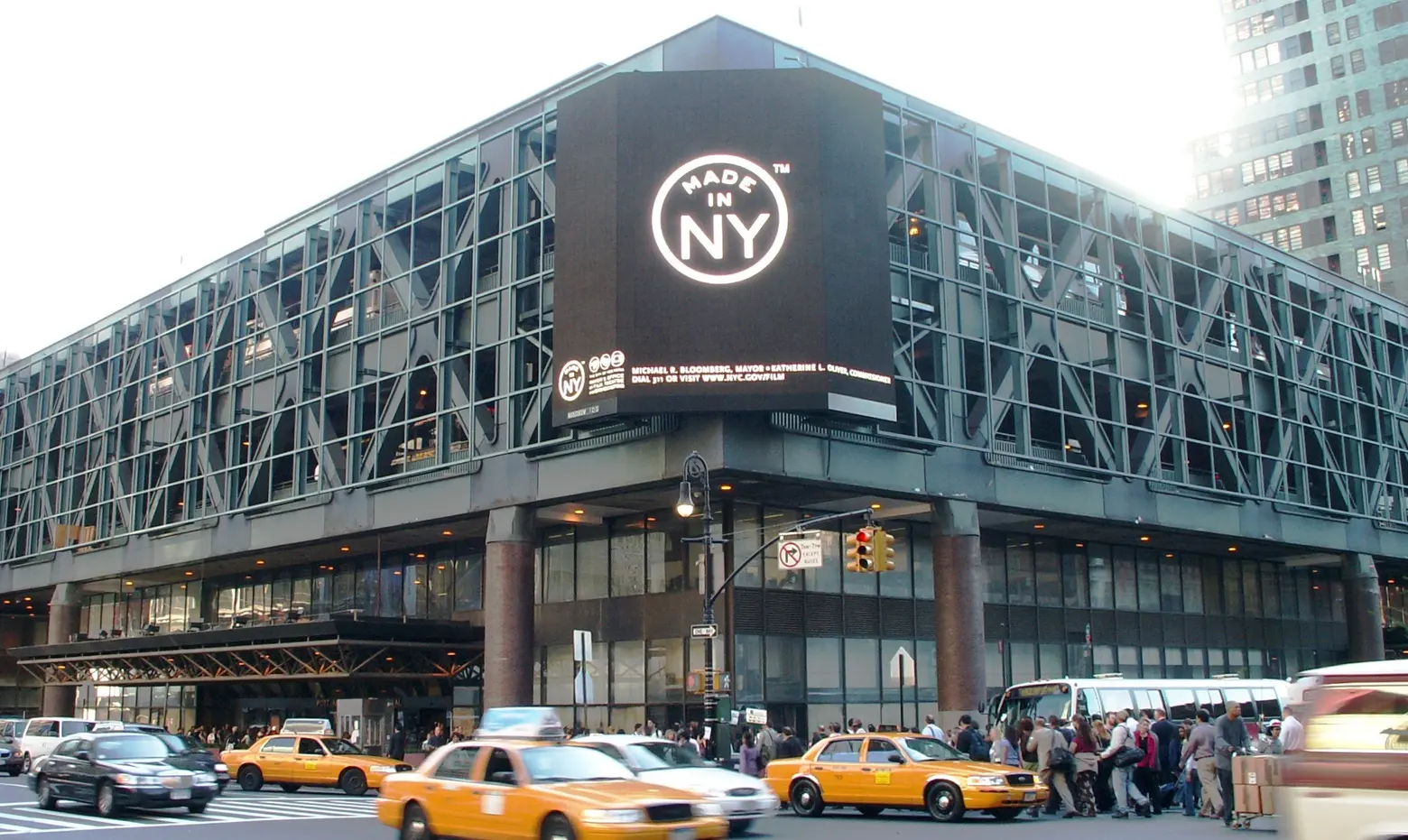 As 6sqft previously reported, in 2017 plans to address the overcrowded Port Authority Bus Terminal–the world's busiest–became focused on renovating the existing midtown Manhattan building rather than relocating it a block to the west. Despite constant squabbles, the Port Authority of New York and New Jersey, which operates the bus terminal, agreed on a timeline, and a study was undertaken to determine costs and a schedule. Options included building a terminal for intercity buses underneath the Jacob K. Javits center, which itself has undergone major renovations. Now, as Politico reports, the two-state organization is moving forward with plans to replace the overtaxed terminal, with a focus on three options as outlined in an unreleased "scoping document."
The first plan would be to rebuild the terminal in place while having buses use the existing terminal during construction. The second idea is the aforementioned conversion of the Jacob Javits Center's lower level into a subterranean bus terminal. The third option is the aforementioned strategy of relocating intercity bus operations to the lower level of the Javits Center to free up space in the existing terminal for the New Jersey commuters that make up the largest share of its customers. The latter option would mean the terminal would be renovated rather than having to be rebuilt from the ground up.
The Regional Plan Association proposed moving the intercity buses to the Javits basement two years ago in its Crossing the Hudson report. Tom Wright, the president of RPA, commended the Port Authority for considering new ideas.
"The Terminal is a vital piece of transportation infrastructure that serves more than 250,000 passenger trips daily and we need to get this redesign right not only for neighboring communities but for the overall regional economy," Wright said in a statement. "We look forward to staying fully engaged as the EIS process proceeds, and expect a robust public dialogue."
The 180-page scoping document begins the formal environmental review process for a project that is expected to cost billions and be completed by 2030. The final version of this document has reportedly not been released yet but is expected to be soon. The scoping document notes that the Port Authority hopes to obtain federal funding and will try to monetize its property in the neighborhood.
Some New York elected officials have suggested that building a bigger bus terminal isn't the best use of a midtown neighborhood that has grown increasingly residential, and have suggested the new terminal be built in New Jersey instead. Their New Jersey counterparts, however, would prefer to stick to the plan of leaving the sprawling bus hub right where it is.
The city's bus terminal serves some 260,000 passengers every weekday. The agency expects that number to grow to 337,000 by 2040. According to the scoping document, "If the [bus terminal] is not replaced, the [Port Authority Bus Terminal] would not be able to accommodate forecasted bus demand which would worsen conditions on area roadways leading to and from the [the terminal]. In addition, it could result in a shift to auto, creating more congested conditions on the approach roadways, Hudson River crossings and Manhattan streets."
[Via Politico]
RELATED: