REVEALED: Port Authority releases five design proposals for new bus terminal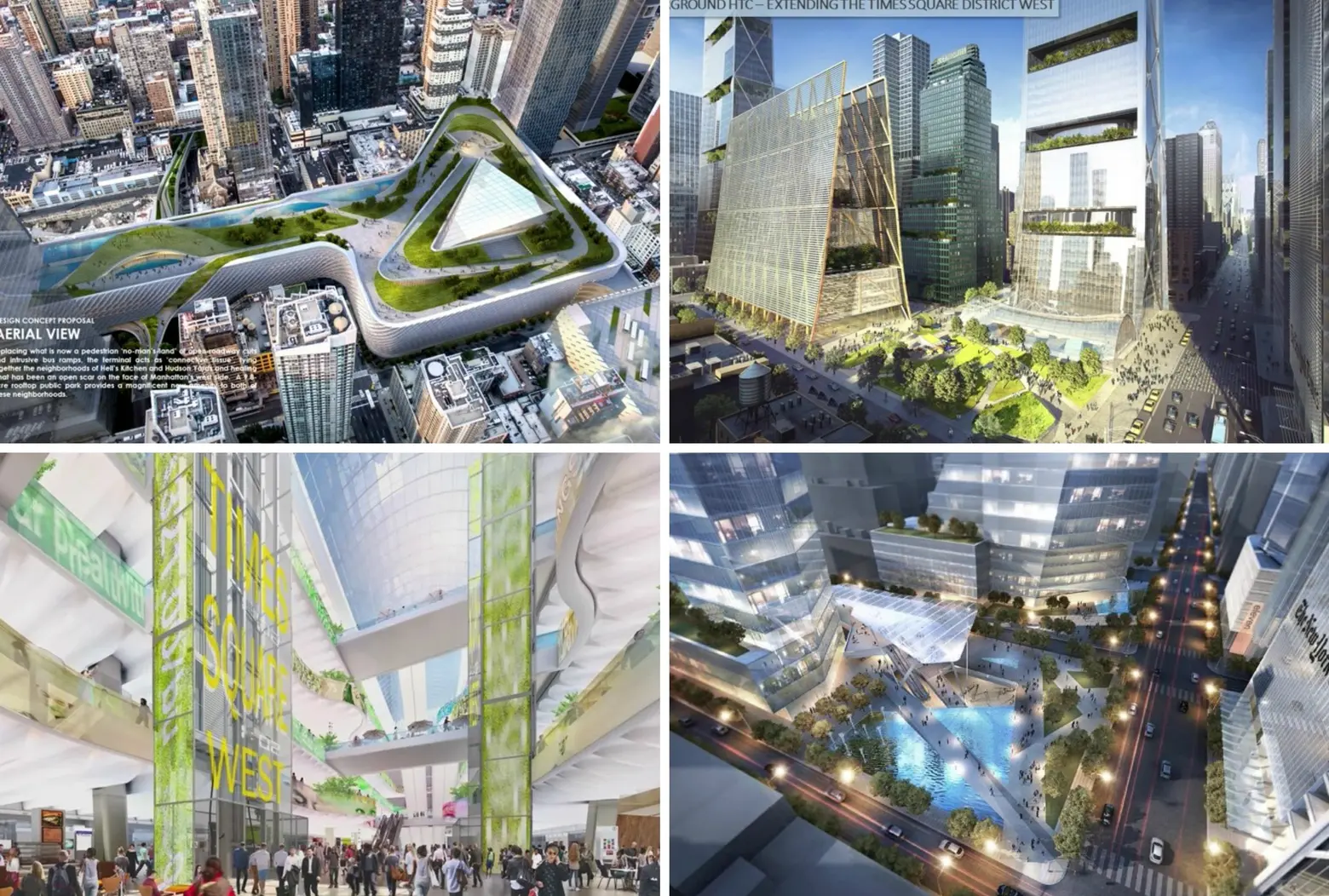 On Tuesday, an agreement was reached between West Side elected officials and the Port Authority that said the agency would expand the planning process for a new $10 billion bus terminal with more local input. And just today they've revealed the five proposals that were submitted to a design competition to replace the currently loathed site. Crain's brings us videos of the ideas, which come from big-name firms Pelli Clarke Pelli Architects, Arcadis, AECOM in partnership with Skidmore Owings & Merrill, Perkins Eastman, and Archilier Architecture Consortium. Though this seems counter to the agreement, John Degnan, the Port Authority's New Jersey-appointed chairman, said he doubts "any one of them will be the final design," since they either further complicate existing planning issues or cost billions over budget.

Pelli Clarke Pelli Architects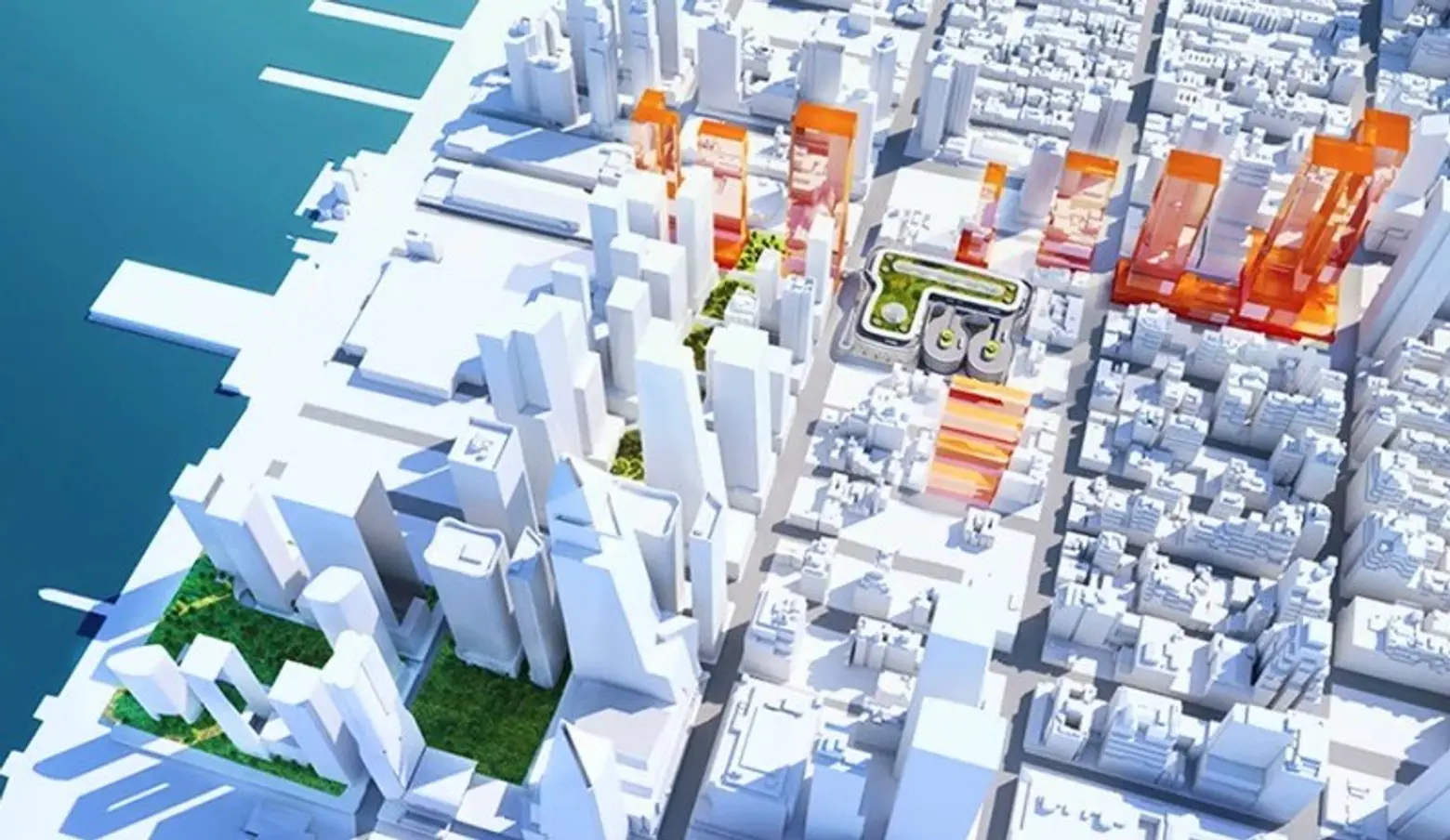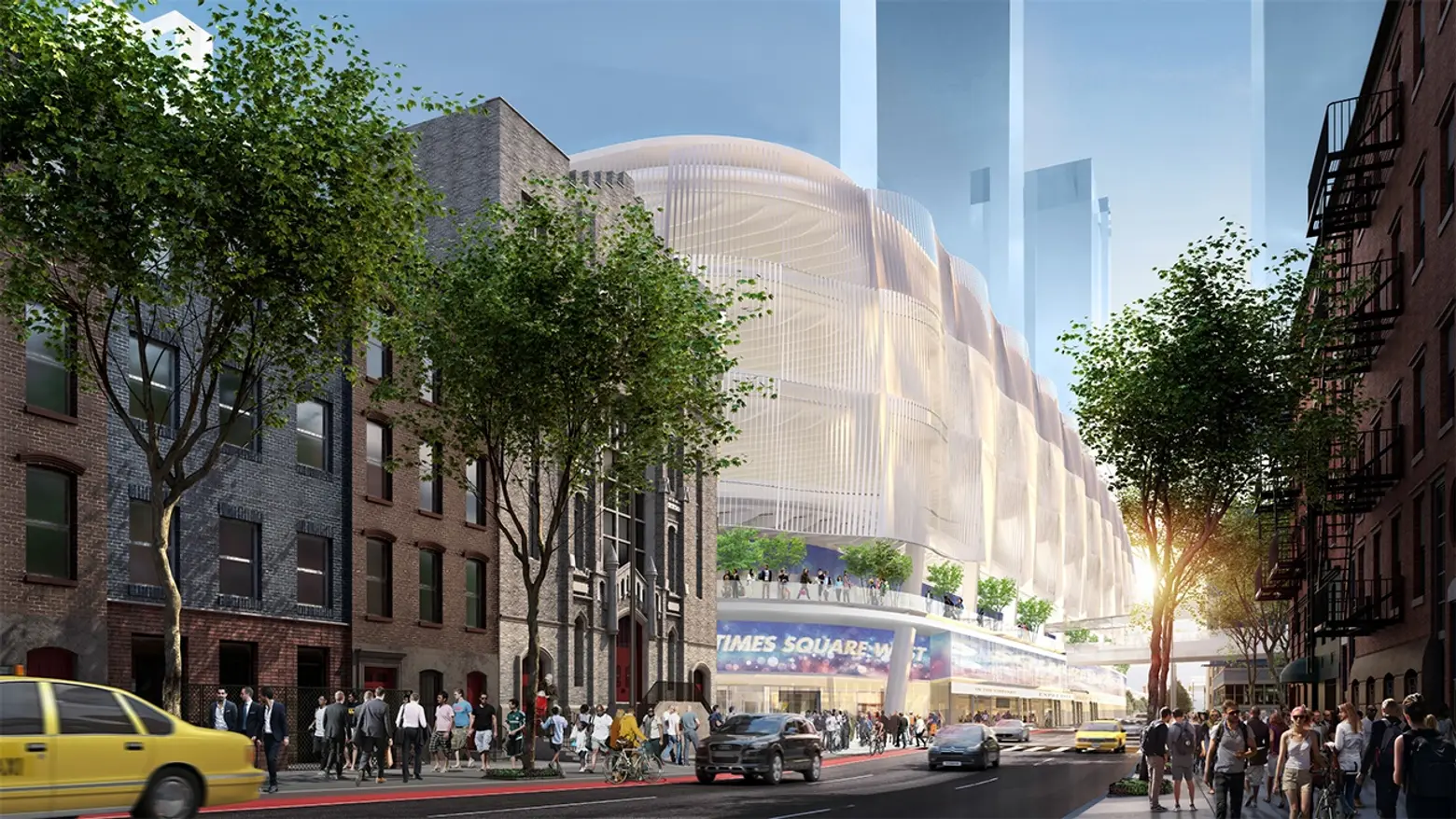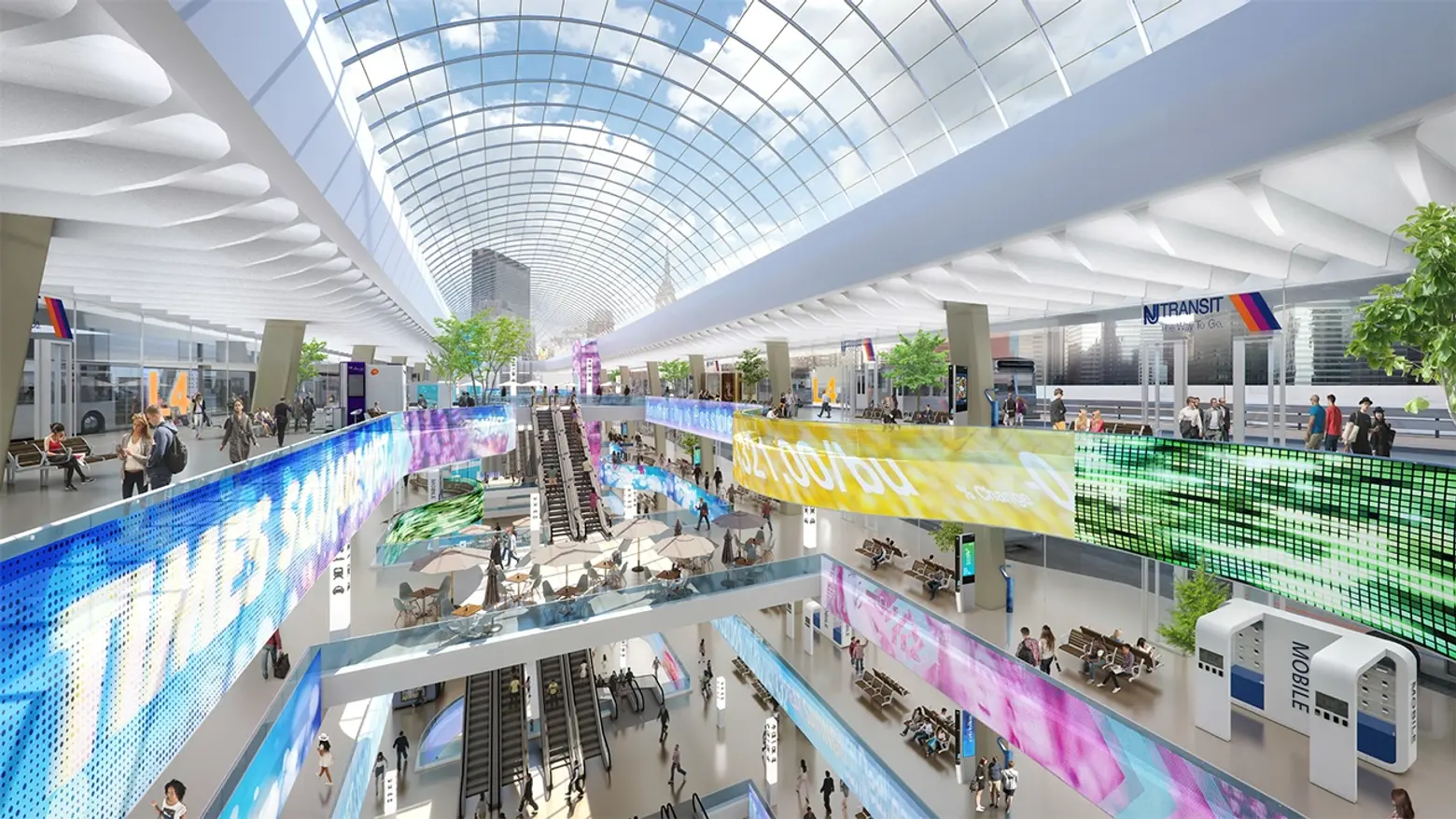 Pelli Clarke Pelli's idea, dubbed Times Square West, only uses Port Authority-owned land, which is just west of the current terminal between 38th and 40th Streets, and links up Times Square and Hudson Yards through a series of green spaces. It removes the current bus ramps that go into the facility, freeing up nearly 10 million square feet for private commercial and residential development that would create revenue for the Port Authority. Their plan has the lowest price point at $3.7 billion, and the new facility would have a "landscaped urban loggia" running the length of 40th Street.
Arcadis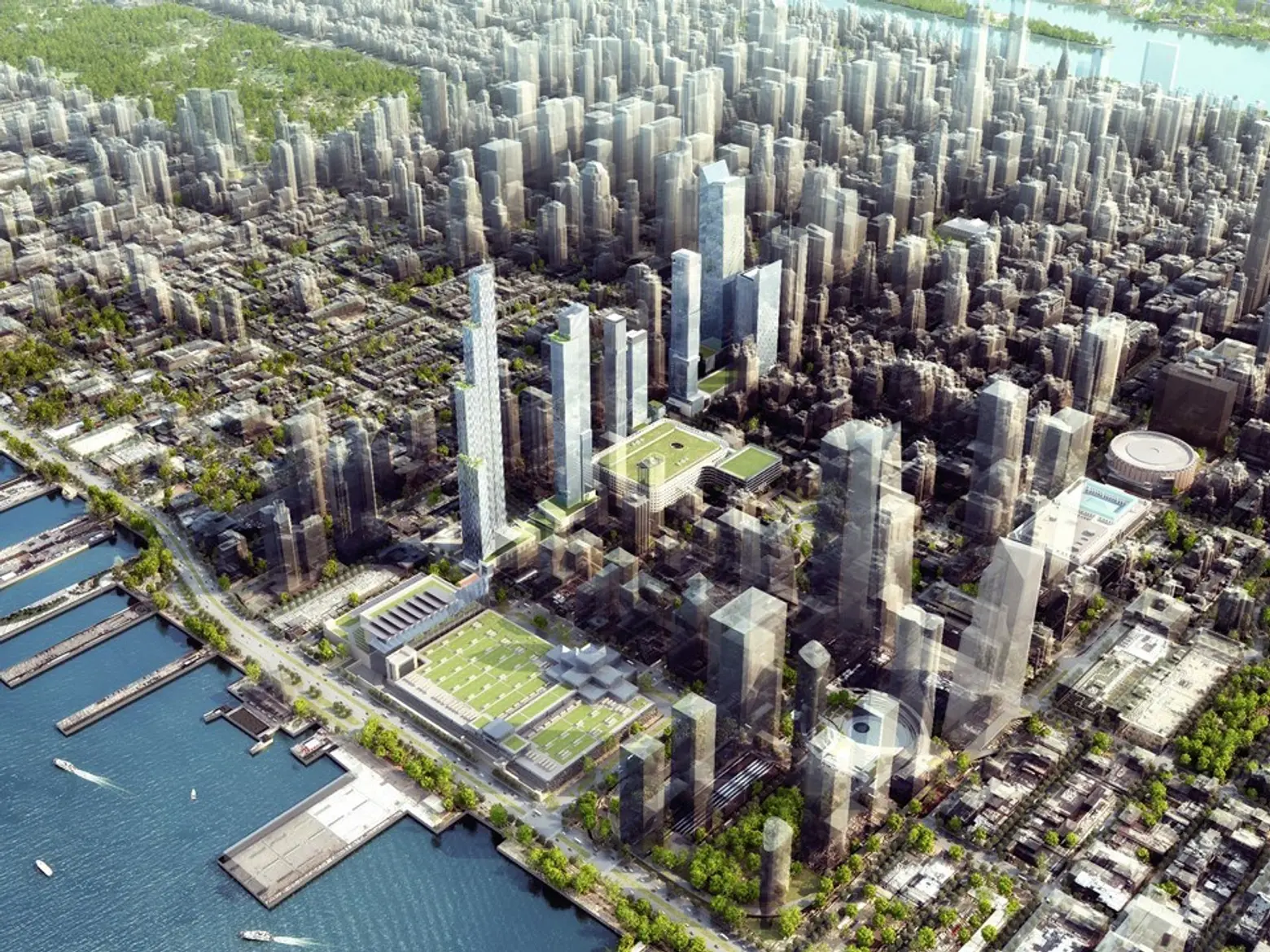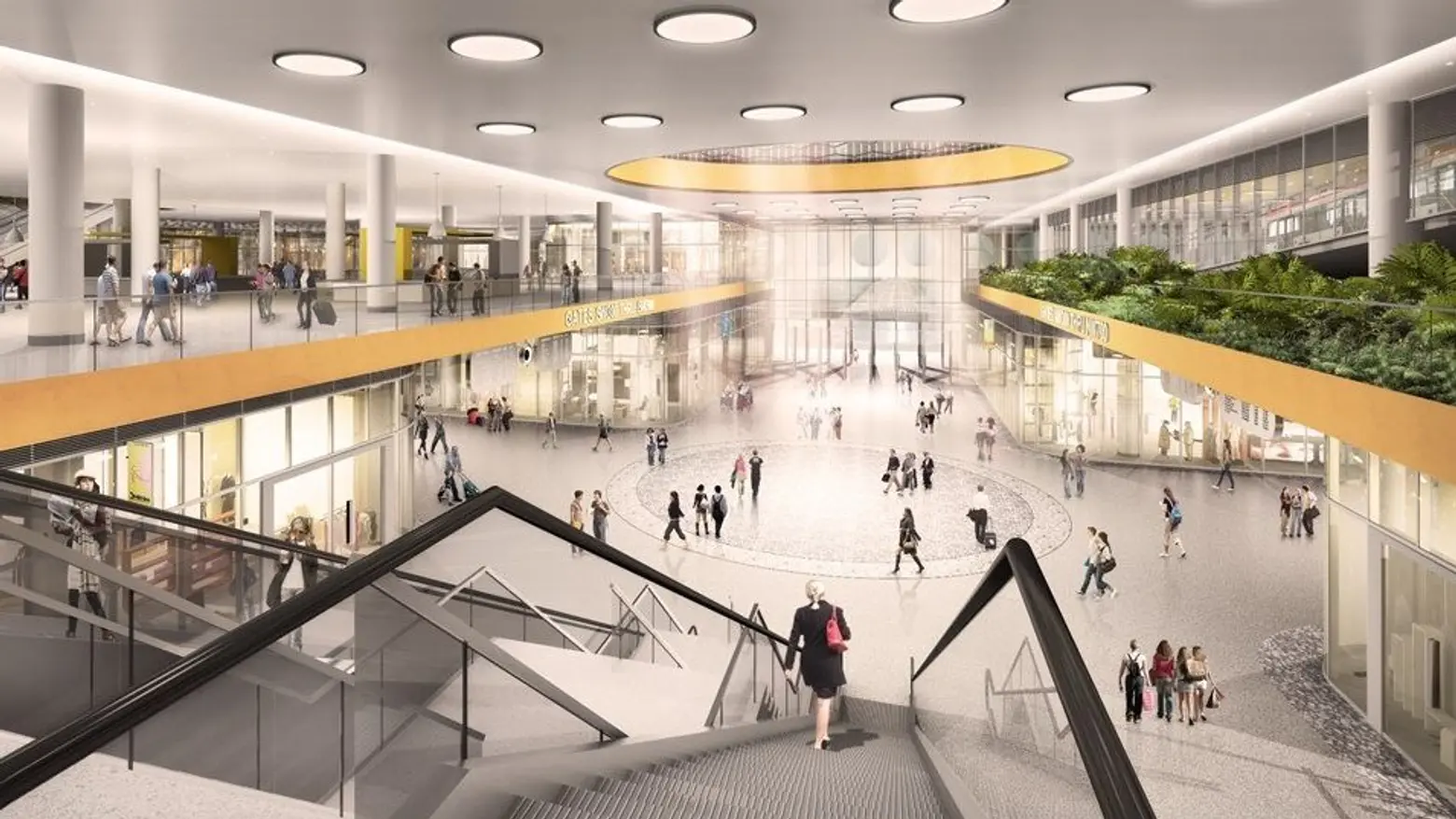 Arcadis' proposal has a similar footprint to Pelli Clarke Pelli's, but there's doesn't use eminent domain. The $4.2 billion project would turn a tunnel under the current terminal into a pedestrian walkway connecting to the Times Square subway station and would create an elevated pedestrian plaza along Dyer Avenue to make a car-free entrance, as well as a new 7 train station at Dyer Avenue.
Hudson Terminal Center Collaborative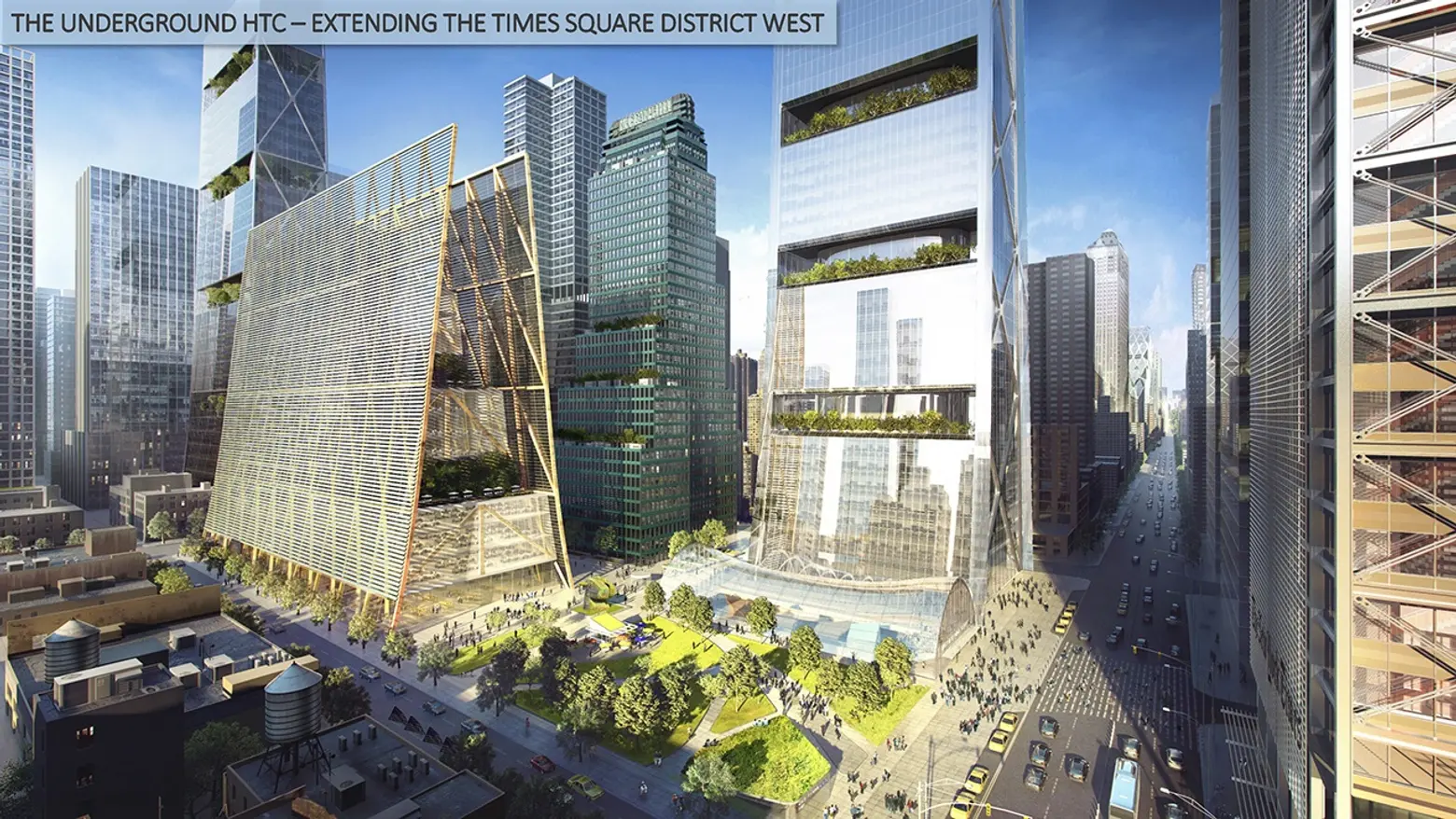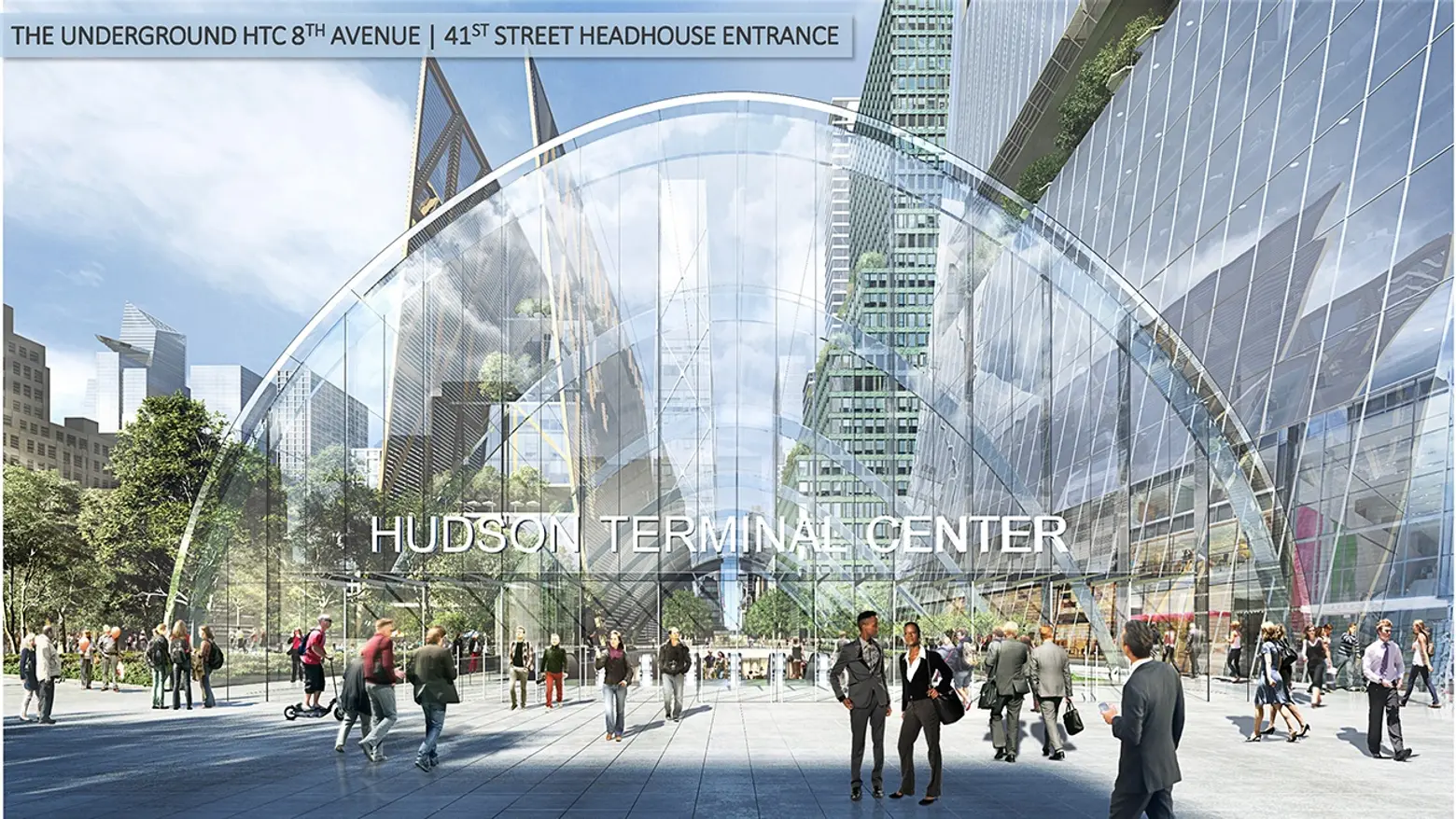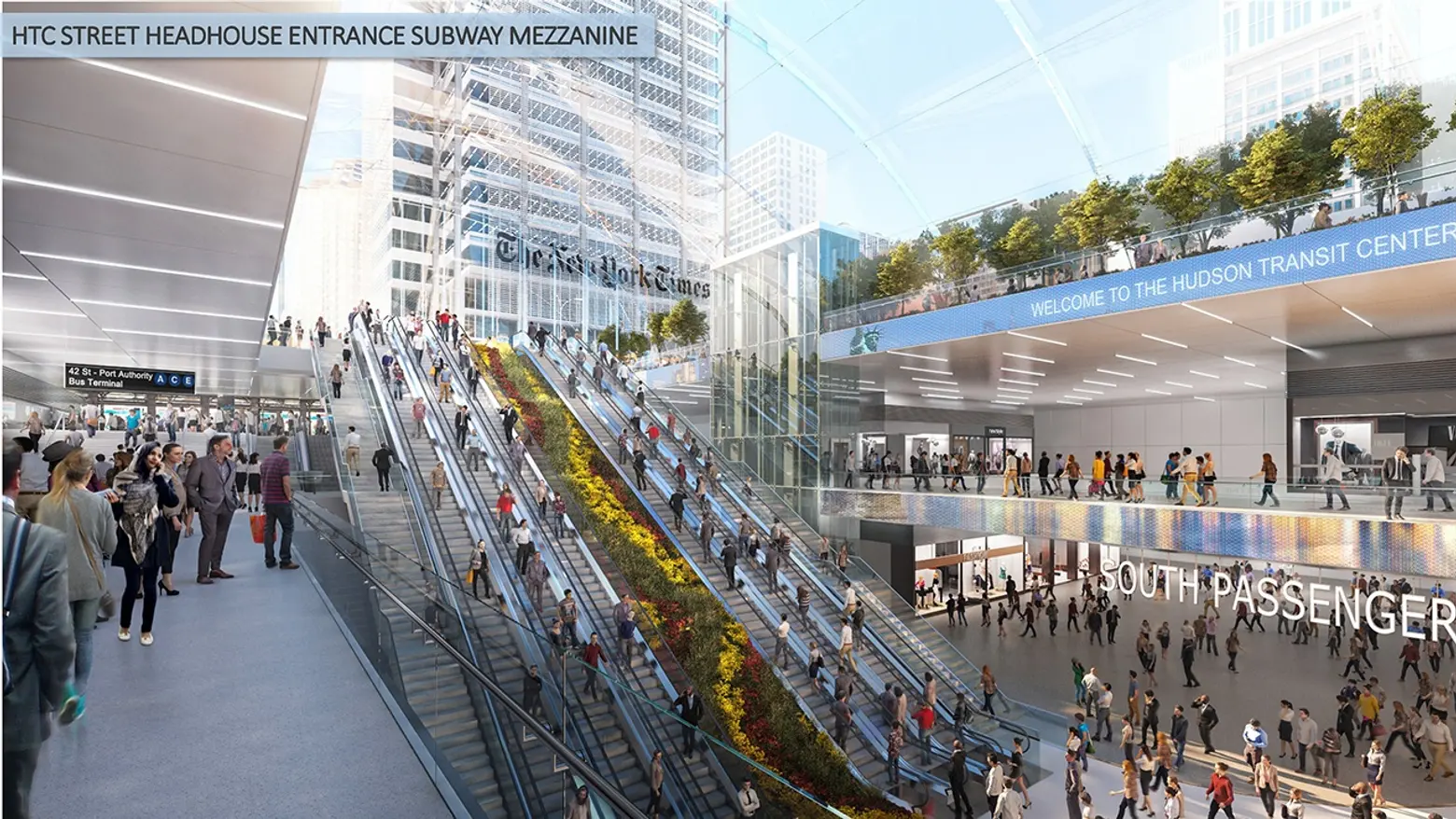 Hudson Terminal Center Collaborative–a joint venture between AECOM (the same firm behind the idea for a 45,000-unit mega-development on the Red Hook waterfront) and SOM–would relocate the entire terminal underground, beneath the existing structure, for a staggering $15.3 billion, 50 percent higher than previous estimates.
Perkins Eastman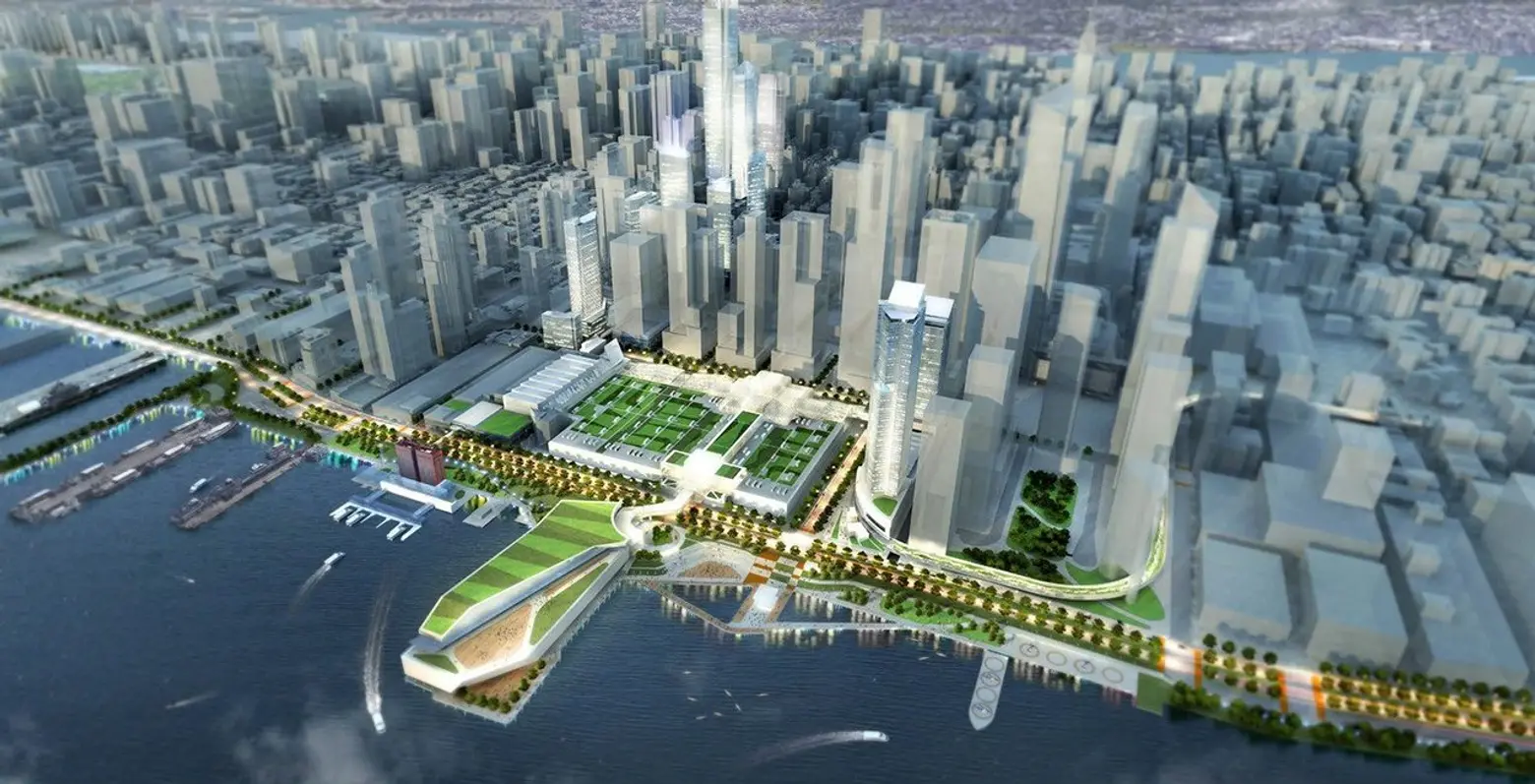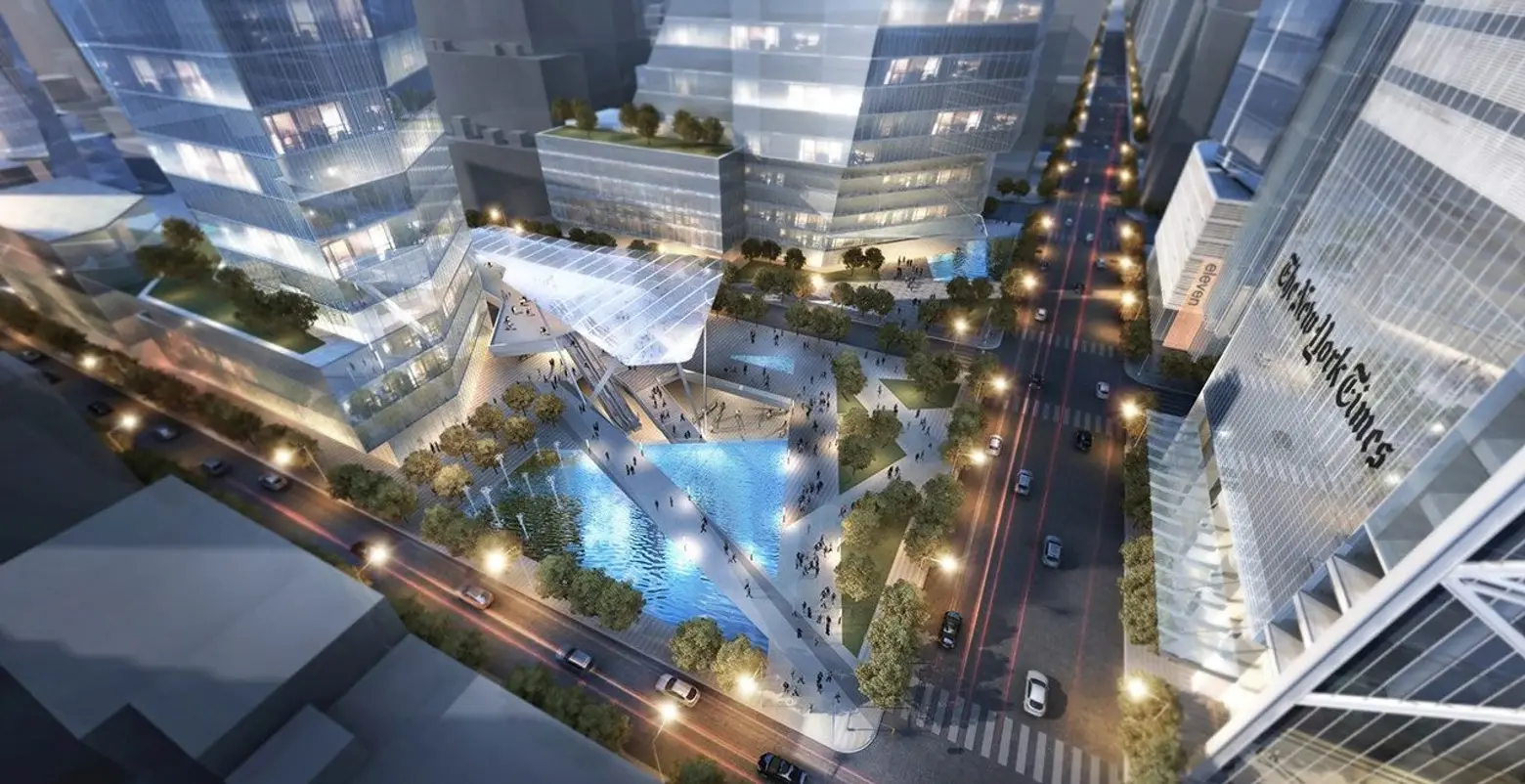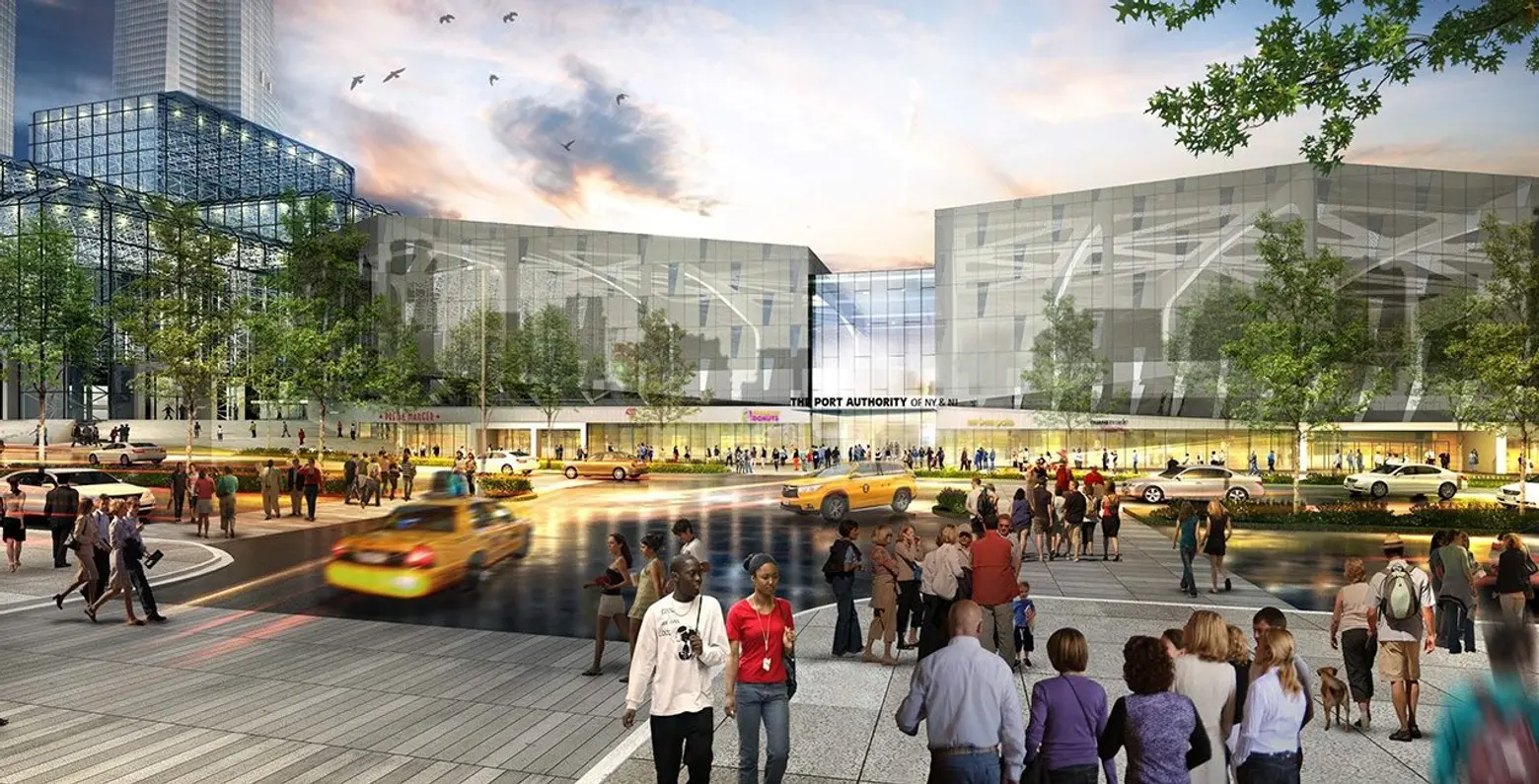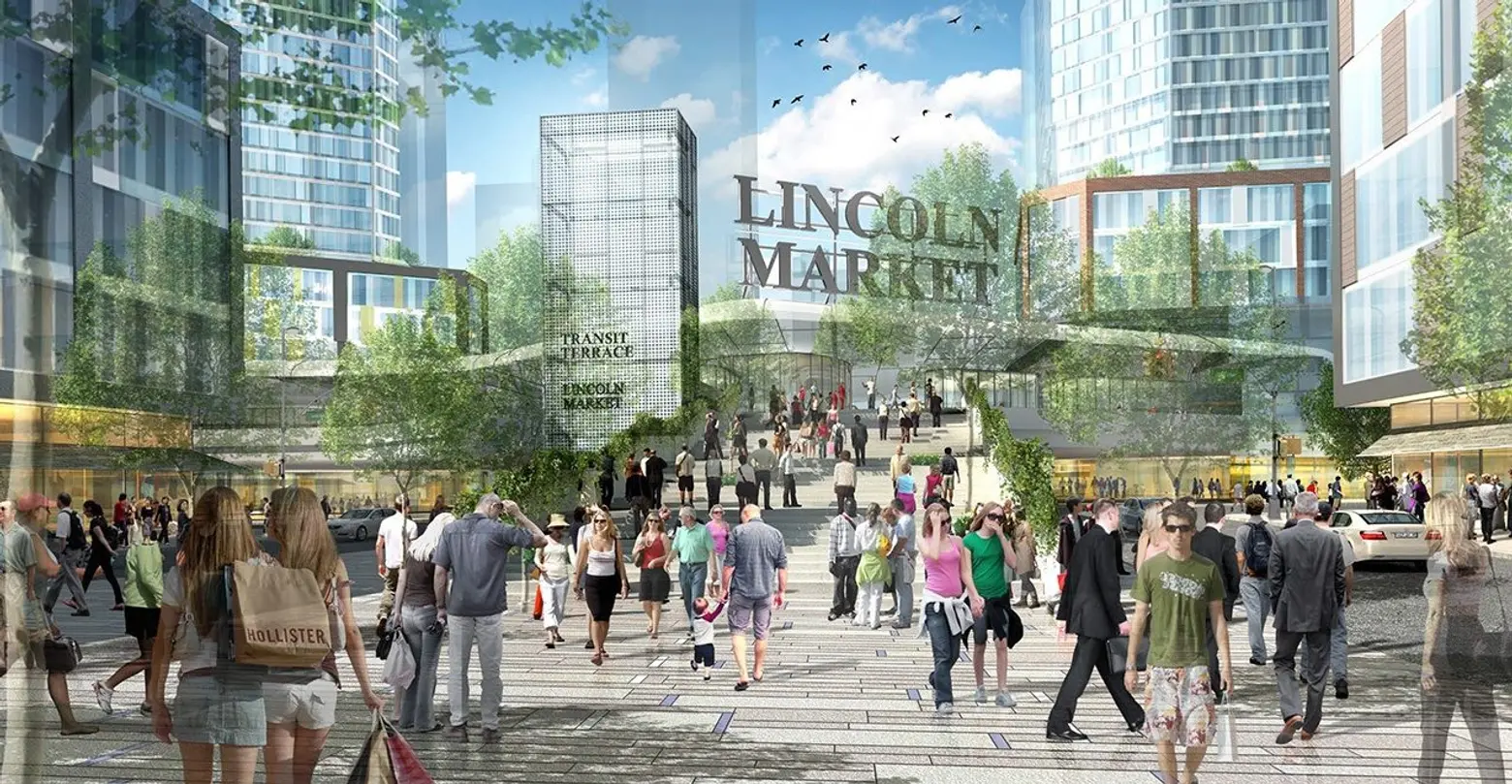 Perkins Eastman propose spending $5.4 billion to relocate the terminal to an existing basement level of the Javits Center, where a new system of subterranean ramps would link up directly with the Lincoln Tunnel, as well as shuttle commuters directly to the Hudson Yards 7 train station. They're calling their project Convergence, and it would include a public waterfront park.
Archilier Architecture Consortium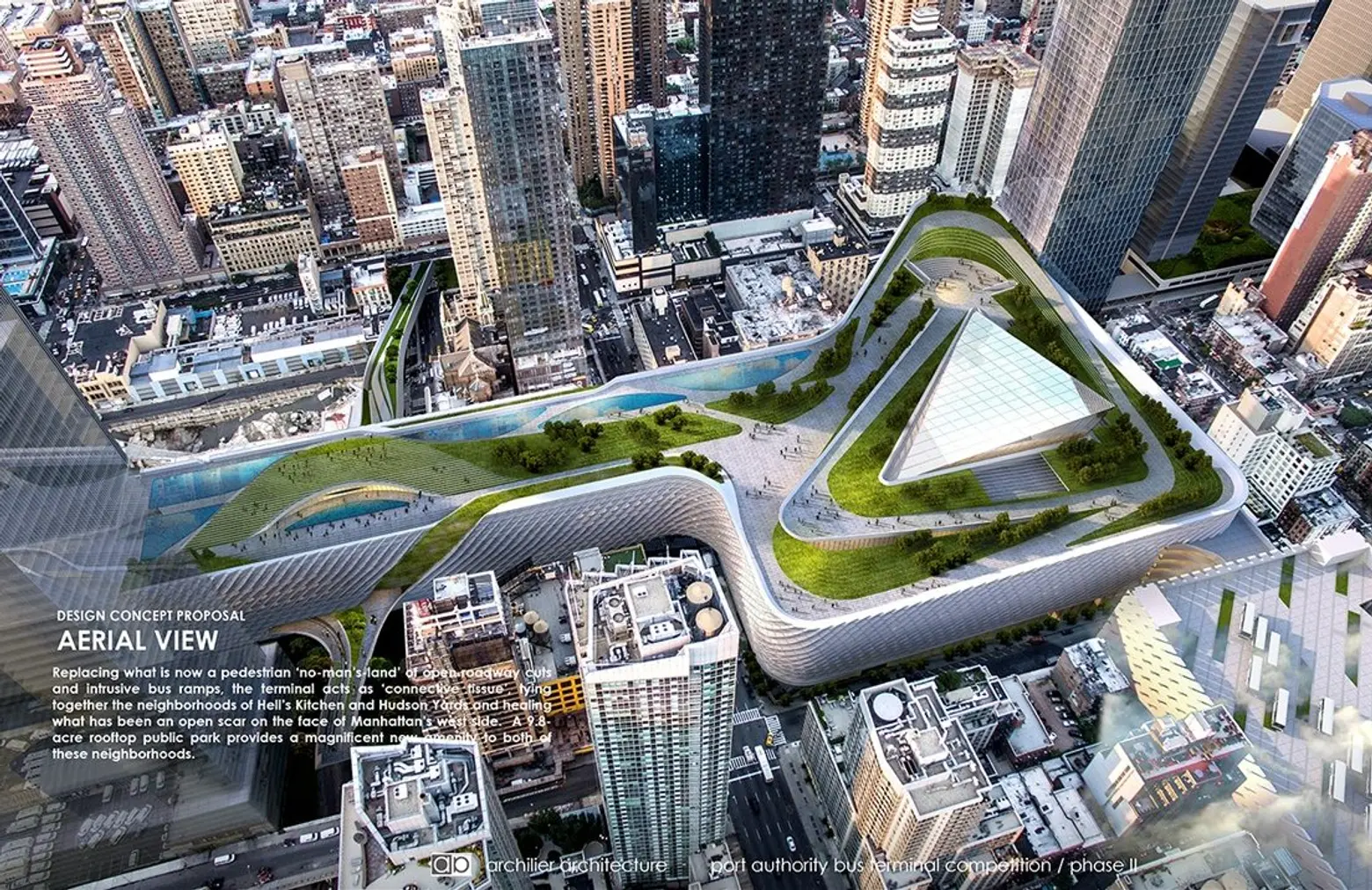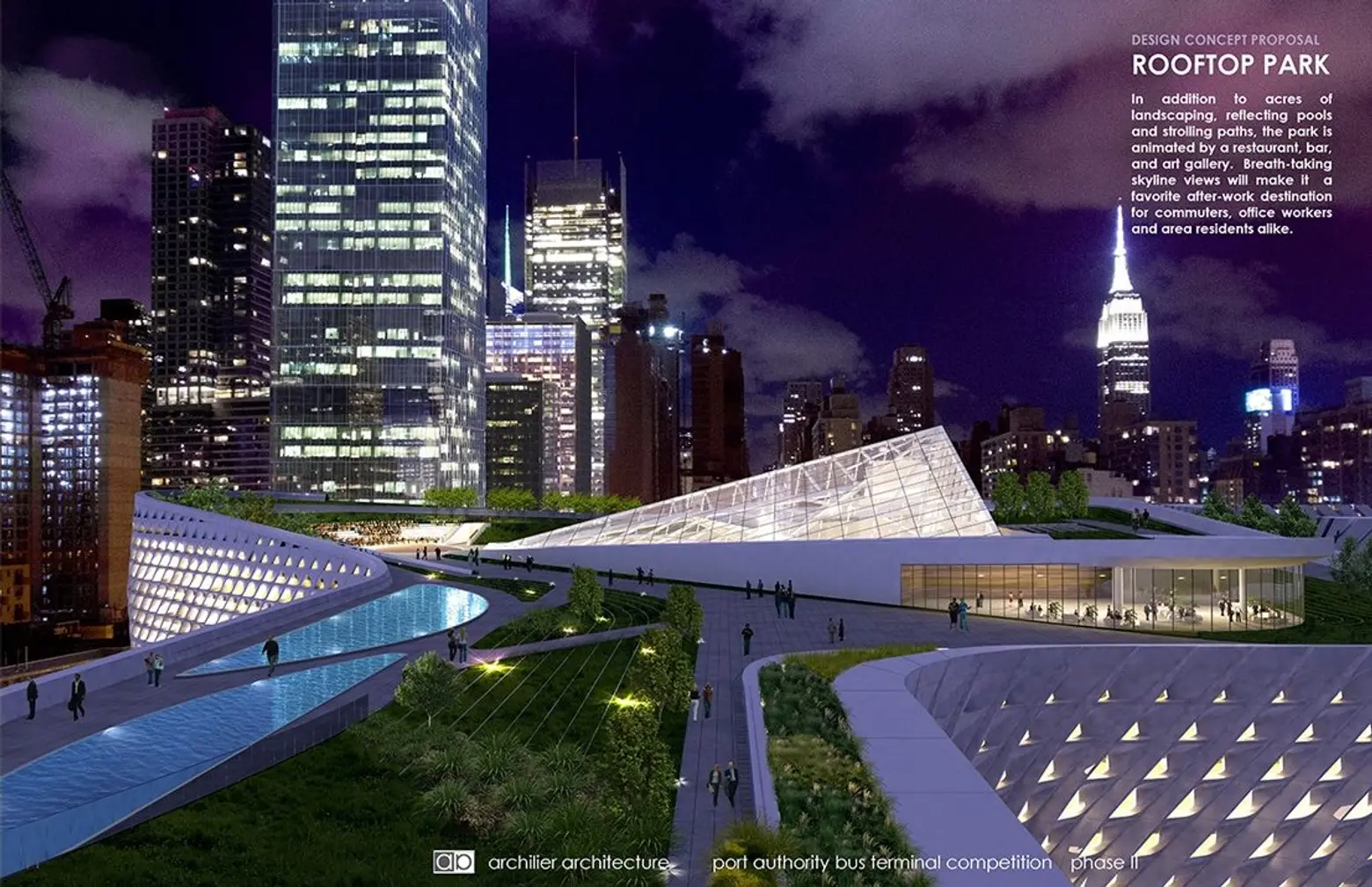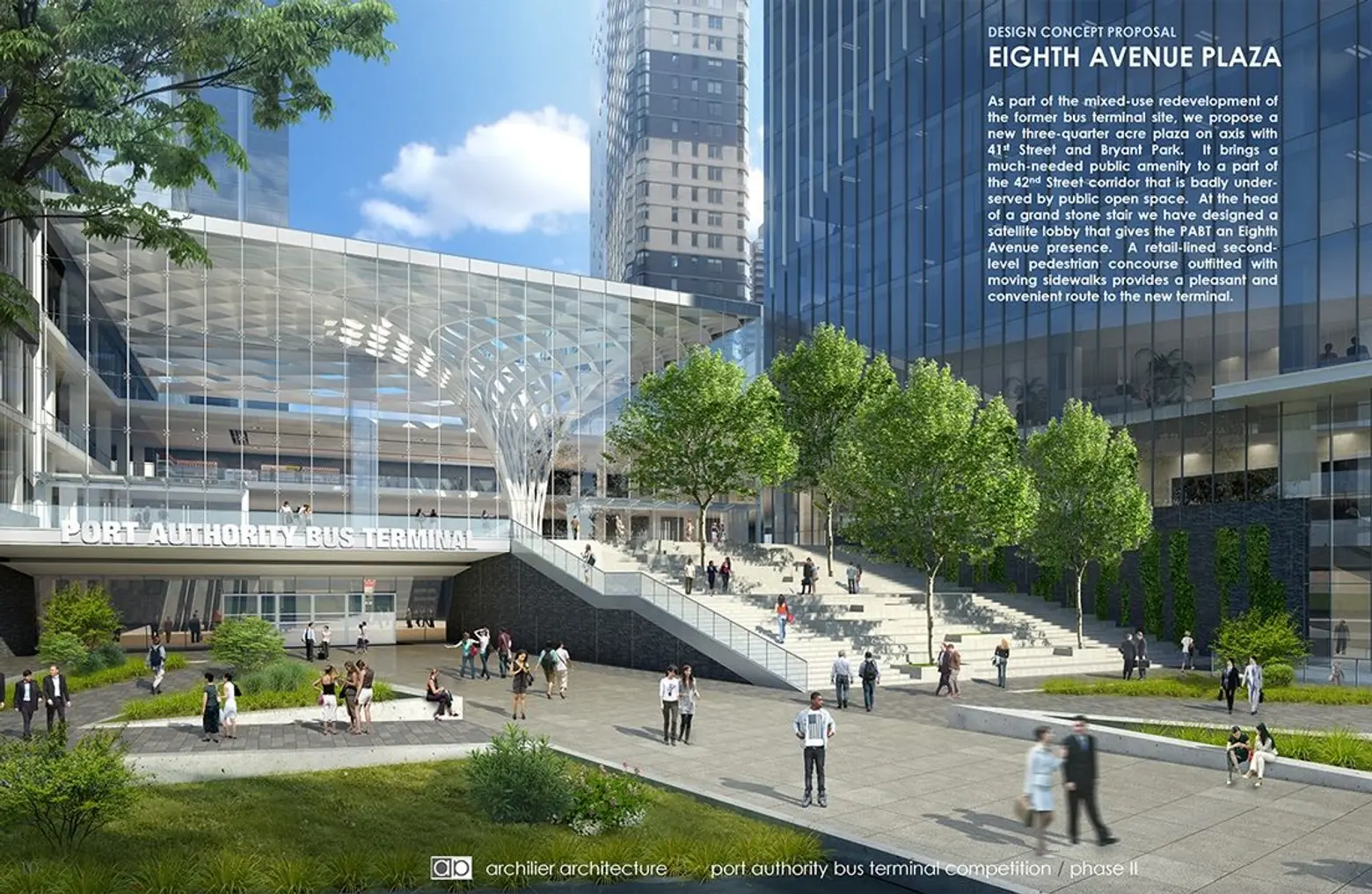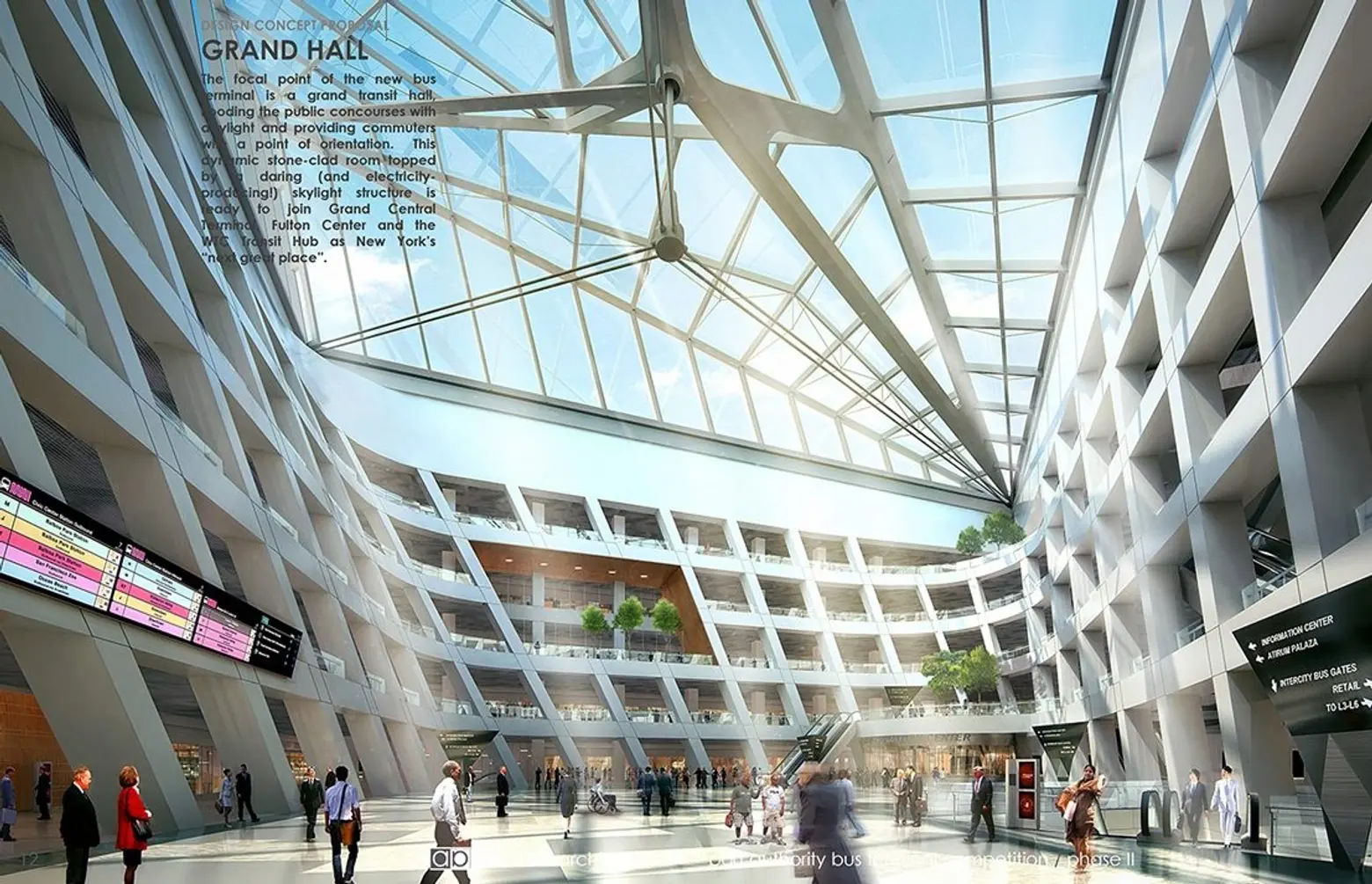 Archilier Architecture Consortium's $7 billion idea is to use the aforementioned Port Authority-owned land to construct a new, much larger, four million-square-foot, facility with a six-story high, sky-lit main hall and a 9.8-acre green roof. This, too, would employ eminent domain to seize several properties on West 40th Street.
+++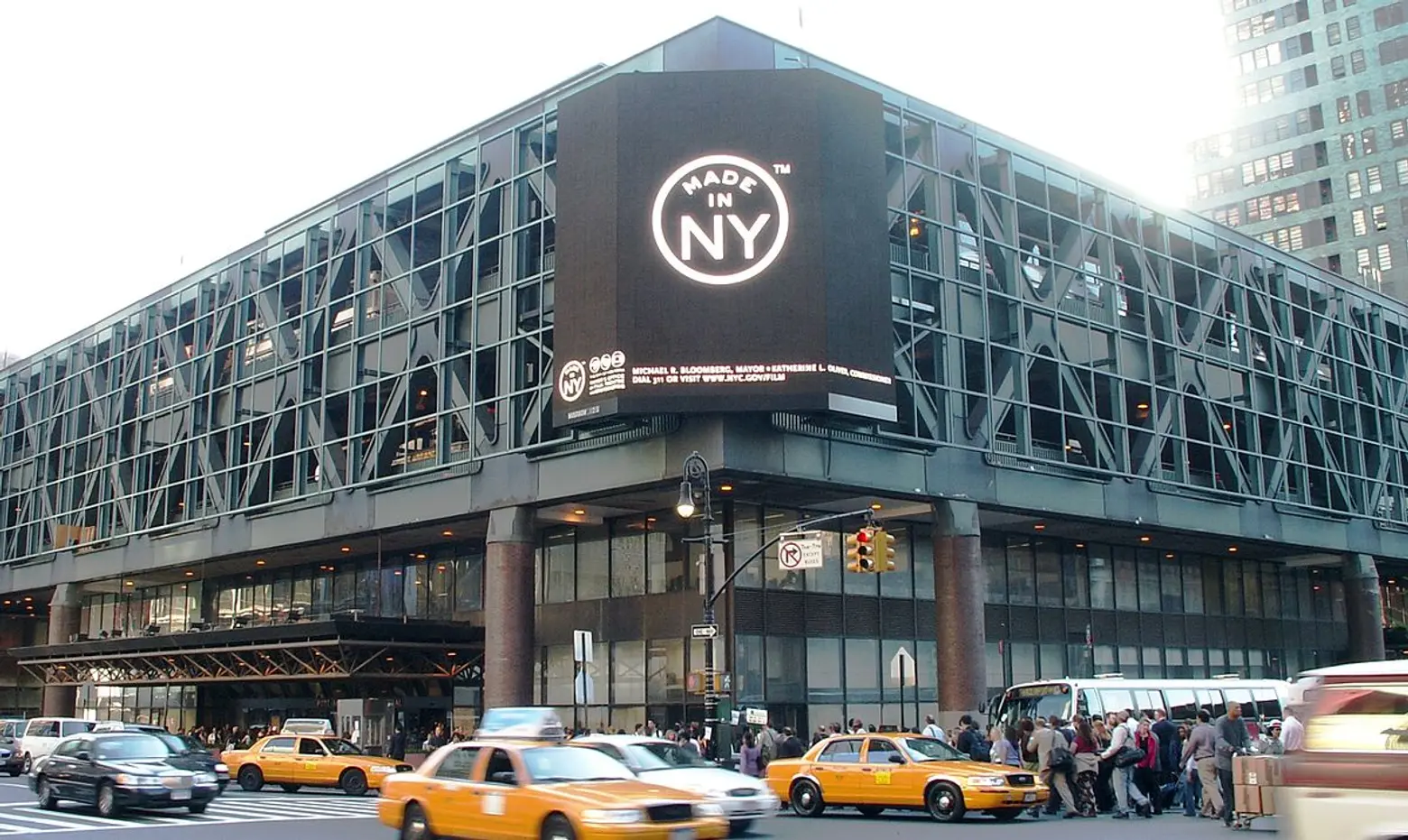 Degnan admitted that "a couple of [the ideas] are nonstarters," but that they'd serve as inspiration moving forward. "It was never the intent that we would come up with one concept that we would move forward with. The eventual design could be an amalgamation of some of the ideas that are raised here."
Rep. Jerrold Nadler, who was among the elected officials pushing for a re-evaluation of the plan due to the controversial use of eminent domain and increased carbon output from a larger fleet of buses, said, "I don't think any of these five designs are likely to survive. We are opposed to considering these proposals, or any that don't come out of a more comprehensive planning process. These came out of a process where there was limited planning criteria, and that's wrong."
You can view all the proposals in their entirety here, where the Port Authority wants the public to judge and comment on the five designs.
[Via Crain's]
RELATED: